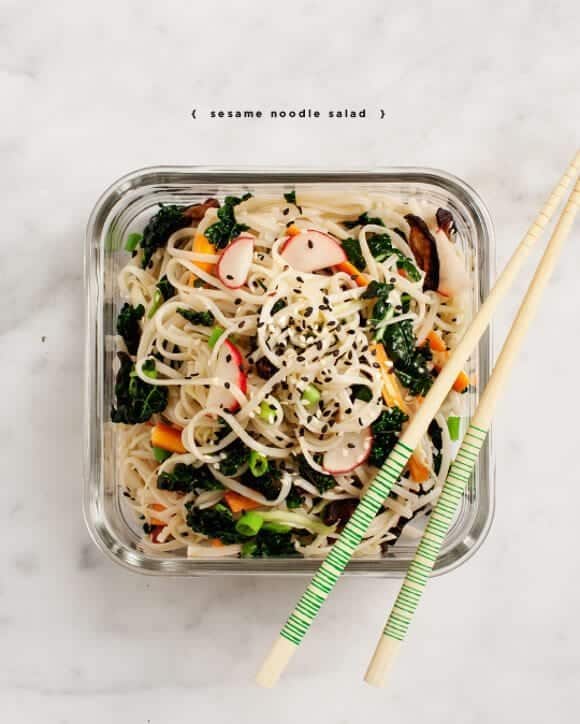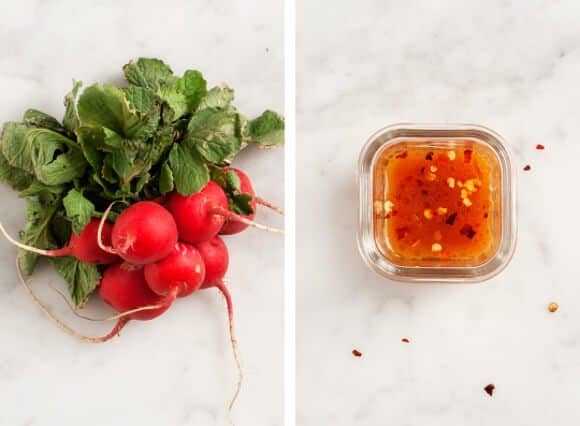 They say breakfast is the most important meal of the day but I think Monday lunch is the most important meal of the week. If I've destroyed myself indulged a little too much over the weekend, I like to recover with a good healthy Monday lunch. Start the week off right and it's easier to make healthier choices throughout the week. I'm also trying to make more meals in advance (I'm hoping these kinds of recipes are helpful for you too).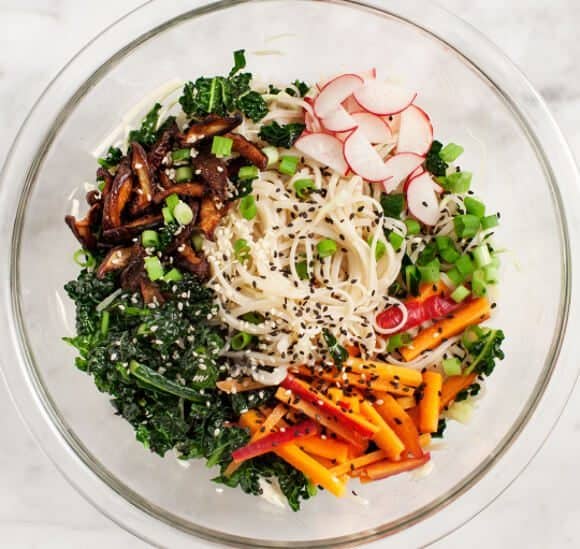 This is a noodle salad, but secretly there's a kale salad hidden in here as well. I like to go light on the noodles and pile on a rainbow of veggies of varying textures – this time I went with soft kale, thinly sliced cabbage, meaty mushrooms and some crunchy carrots and radishes. (There's also some tofu that's not pictured, but feel free to sub in whatever protein you like). We ate this for dinner one night and I packed it up for lunch the next day.
A good start to the week… even if all bets might be off by Friday.