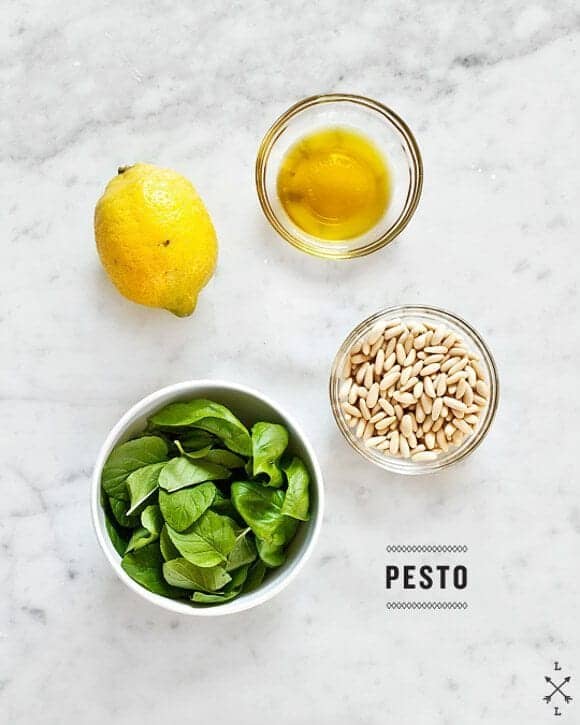 We've been making a lot of pesto lately. It's great just to have on hand, especially for lazy summertime cooking. Dollop it on grilled vegetables, fish, meats, tofu, pasta, salads, eggs, toasted bread, pizza, sandwiches… you get the idea. It makes anything an instant tasty meal whether you really felt like cooking or not.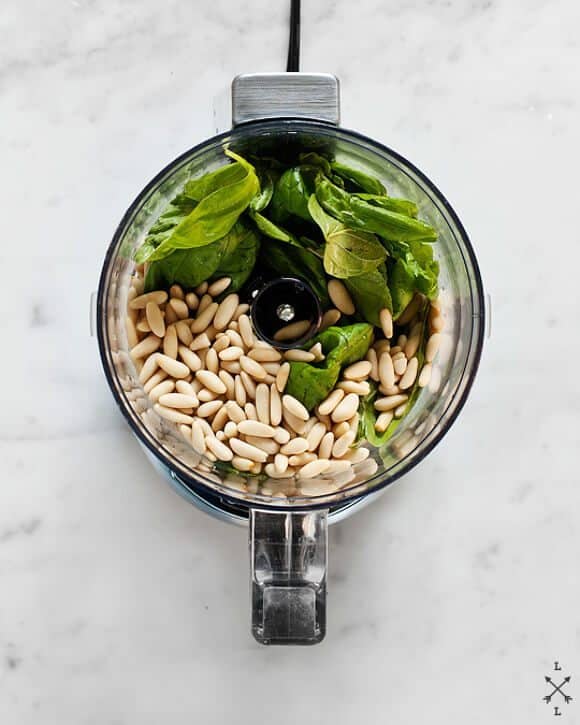 I have little sticky notes all over my kitchen scribbled with the various ingredients we've been subbing in (yes, that's my organization "system"). Finally it occurred to me that I'm not going to send you to the store for a specific recipe. Instead, I'll share a basic recipe and then offer some ideas of how you can change it up.
But the first thing you need to do is go look in your kitchen and see what you already have. You probably already have some kind of nuts, herbs or greens to use as a starting point. More often than not, if I make a pistachio pesto, it's not because I'm trying to be fancy… pistachios just happened to be the nut I had that day. If I have some arugula in the fridge that's getting close to it's last days, I'll use that. I have two huge basil plants so a basil combo is a common go-to for me.
I'm sure there are a million more ideas than the ones I've listed here, if you have a favorite, feel free to share!