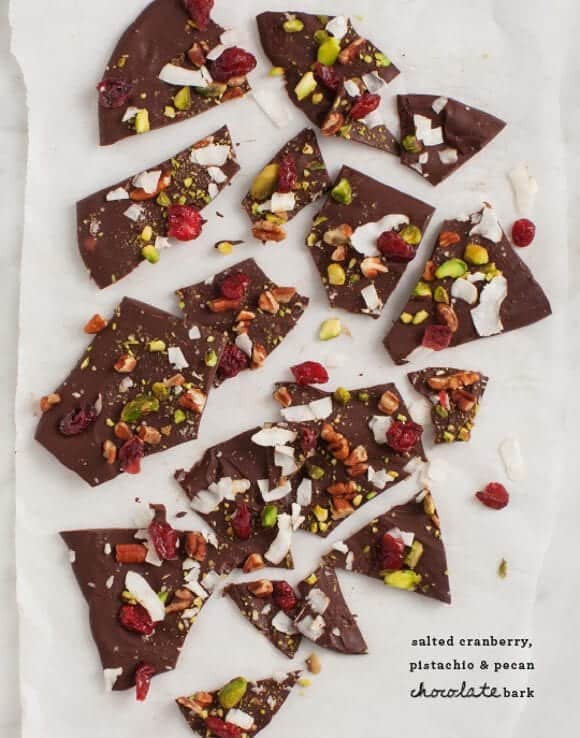 During the holidays, Jack has a thing for peppermint bark. I have a thing for not picking sticky candy pieces out of my teeth, so we compromised and used festive ingredients that we both love – pistachios, dried cranberries, coconut flakes and (most importantly!) a sprinkle of coarse sea salt.
This is my kind of holiday dessert because it's (naturally) red and green, and also easy to through together. You might even already have these ingredients (or similar ones) on hand in your pantry. If you don't – feel free to customize with whatever toppings you like – nuts, dried fruit, or even crushed candy cane pieces if that's your thing.
Pop it in the freezer to set – then break and eat!