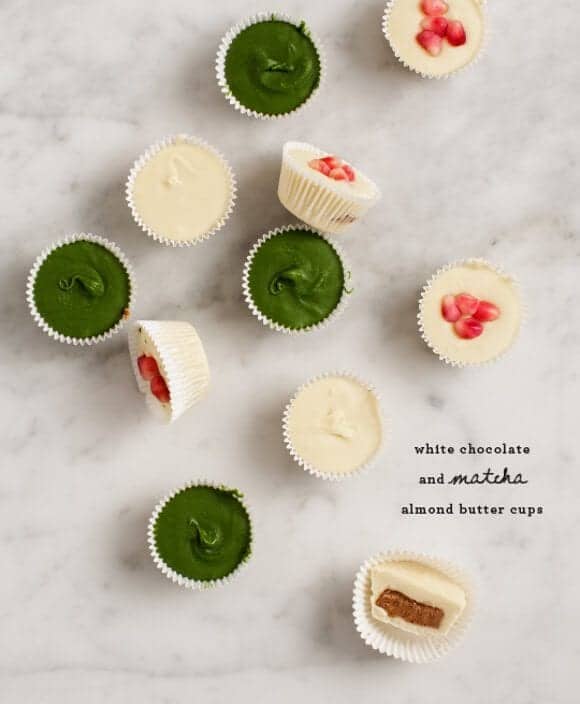 We have a new favorite food and it's not what you think. Well, ok, it is what you think, given that the title and photo in this post have given it away. Lately, I haven't been able to make it through the Whole Foods checkout line without sneaking a package of those Justin's white chocolate almond butter cups – have you had them? (This is not a sponsored post, btw). 
So I thought – how hard would it be to make them at home? First we tried to make a vegan version w/ cacao butter – total fail. (points for trying though?). We ended up going the (much easier) route using organic white chocolate.
I got the idea to stir matcha – my green foodie food coloring of choice – into half of the melted white chocolate. I can't put into words how amazing the combo of matcha + almond butter is. Just know that these had to be taken away from me.