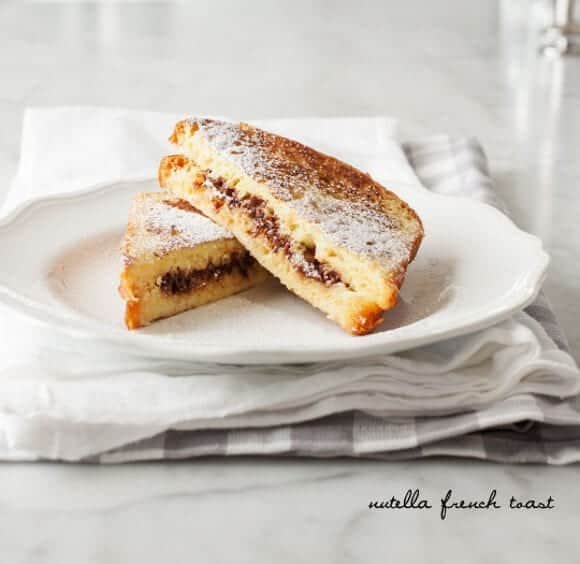 This might be the most unhealthy thing I've made for this site thus far. It's not "surprisingly" vegan or "by the way" gluten free. And I didn't make my own Nutella, although I thought about it.
But… it's fast, easy, and super delicious. We're having some Nutella-loving friends over for Easter brunch next weekend, so I'm thinking this will be sure to impress.
If sweets are too much for you in the morning, this can double as dessert with a scoop of ice cream on top. (If you're reading between the lines here, yes… we ate these for breakfast and the extras for dessert last night. Today, a good salad is in order).