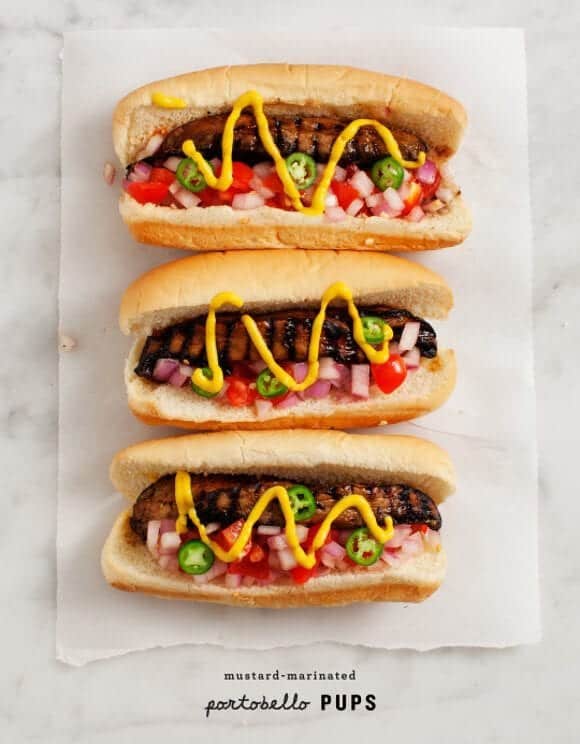 In honor of Labor Day weekend we're making fun, un-fussy (yet still yummy!) food. This is my vegi-ful take on a few cookout classics – grilled "hot dogs," with all the fixins, and a lighter take on creamy pasta salad.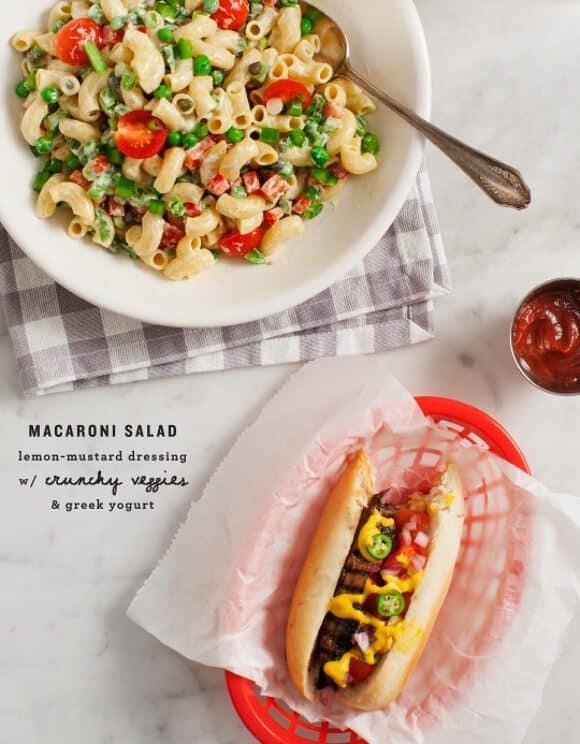 We've partnered with French's as part of their Mustard Mixology program to share a few grilling recipes focused around one of my favorite ingredients - mustard. I brushed slices of portobello mushrooms with olive oil, yellow mustard and balsamic vinegar… and grilled them until charred and juicy.
I'll be honest, I originally planned to serve these in hot dog buns for the novelty of it – but it turns out that portobellos really work better in dog form than in burger-form. They get more fully covered in the flavorful marinade and (because they're thinner strips) they cook a lot quicker and more evenly.
This macaroni is a brighter, more fresh version than the mayo-laden one we all know (but no one really loves). It's full of crunchy vegetables and tossed with a light dressing made of olive oil, lemon and mustard. If you're vegan you can stop there, or you can add a big scoop of greek yogurt to make your salad creamy.
Happy long weekend!