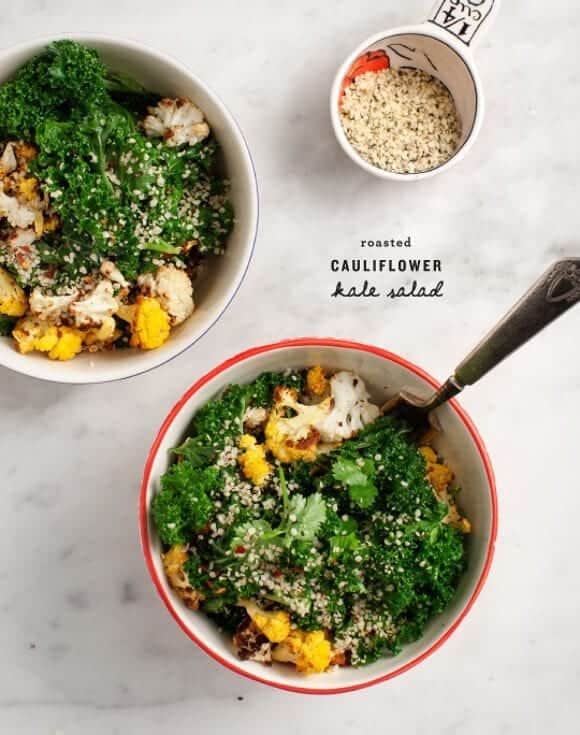 When I'm not in the mood to cook (and yes, that happens), our dinner often looks something like this. While there are a lot of salads on this blog, I probably don't post as many kale salads as I actually consume. I love them because they're hearty and filling and are pretty much a blank canvas for any seasonal vegetable. Plus, they're great to pack away for lunch the next day.
Kale might be "so last year," but it'll always have a special place in my heart.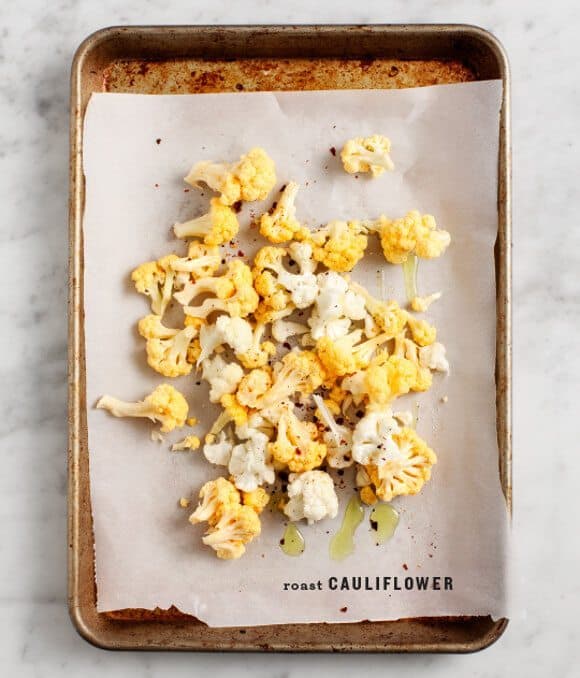 This is a basic recipe that you can customize however you like – I like to serve this with soup or sometimes with a piece of salmon on top. You can get creative with what you mix in – I often add a little feta cheese, roasted sweet potatoes, chickpeas and/or a scoop of hummus or cashew cream. The options are endless.
Roast your cauliflower until it's browned and caramelized on the edges. Massage your kale with olive oil, salt, and citrus. I like to squeeze a bit of lemon and orange – I think the tangy/sweet combo helps to offset the bitterness of the kale. I usually don't bother to make a separate "dressing," I just mix everything together in one bowl. Taste and adjust from there…