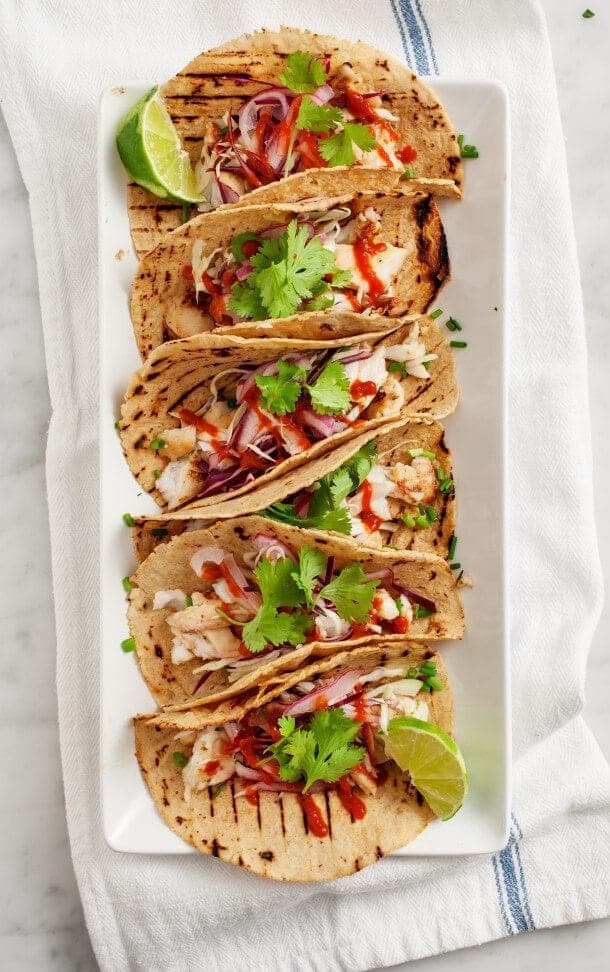 We're switching things up today – this one is all about love for limes. (our alter-ego blog).
The great thing about this recipe is that once you gather all the ingredients for the tacos, you'll conveniently have everything you need to make margaritas to go with them. It's like one of those "cook once, eat twice meals." Only with drinking. Which is even better, right? Just be sure to get tons of extra limes.
Cheers to a happy weekend!