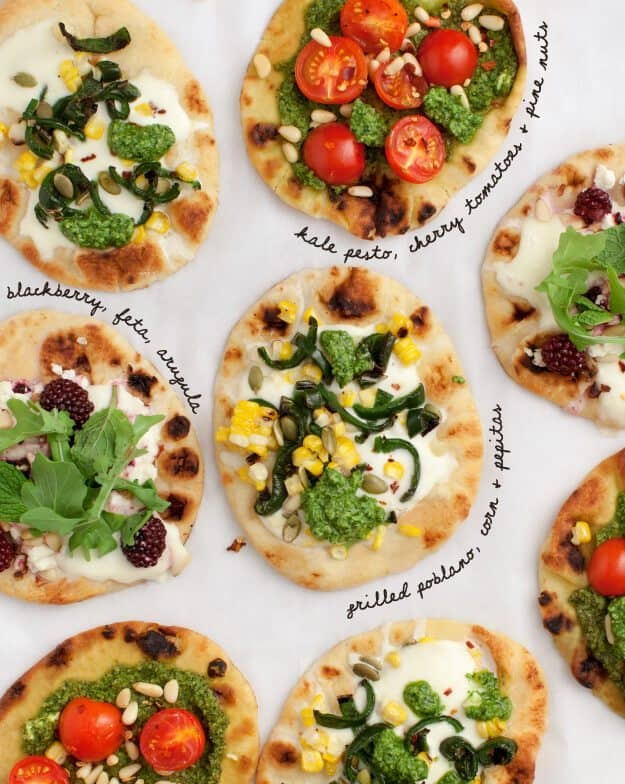 If you've been following for long, you know that I have a slight obsession for all things that are mini. Mini skillets, mini pies, mini tacos – but my absolute favorite small food has to be mini pizzas. They're quick and easy to make and a fun way to try lots of different toppings. These would be great for a summer party – you could even toss these little guys on the grill if you don't want to heat up your house.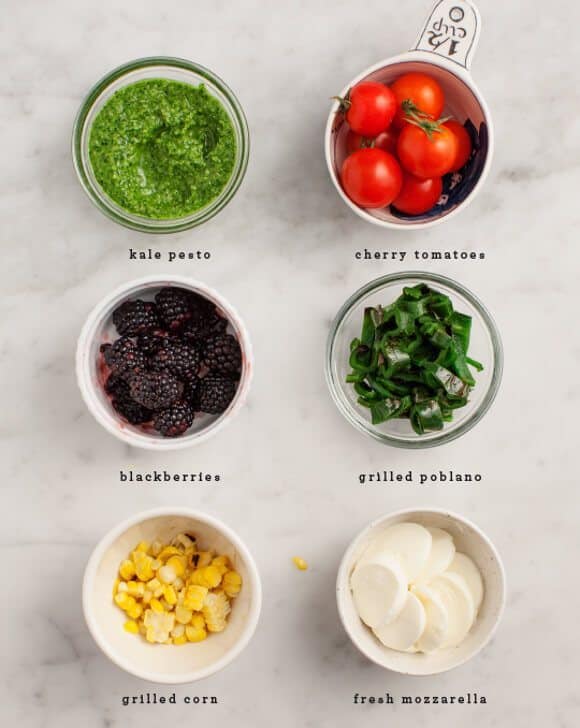 The first step to your mini pizza party is mini naan – I buy Stonefire Mini Naan all the time – they're easy to keep on hand in the freezer, especially for last-minute pizza cravings. Bake them, toast them, grill 'em… you get the idea.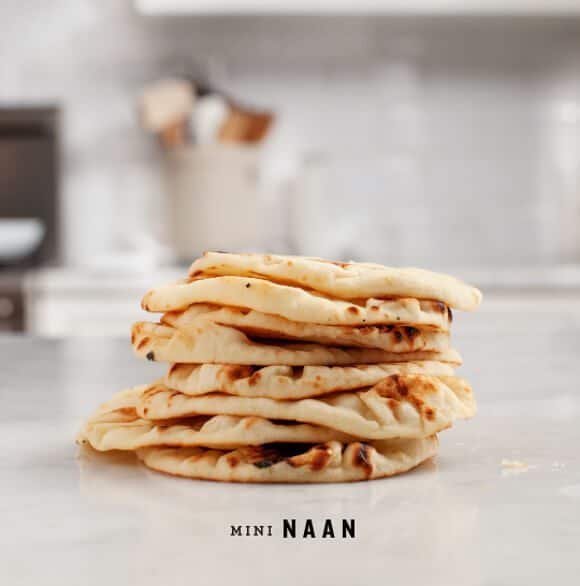 Choose a bunch of toppings: I went with a mix of classic pizza toppings (mozzarella, tomatoes, pesto), and few that are a little unexpected (blackberries, poblanos, pepitas and grilled corn). I mixed a little smoked paprika with the tomatoes, and a drizzle of balsamic with the blackberries… my basic rule of thumb is to pair flavors that contrast each other – balancing ingredients that are sweet, salty, smoky, tangy, etc.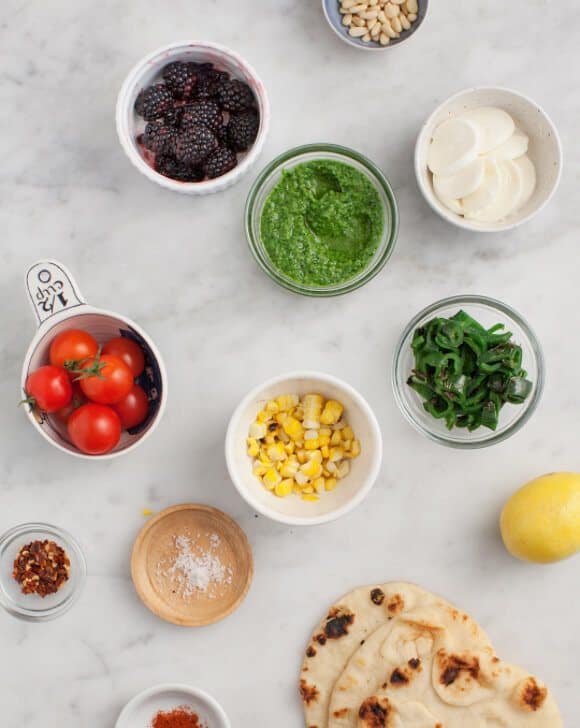 Whenever I do a post with multiple options, I hate to pick favorites. These were all quite tasty but Jack and I decided that there was one clear winner: the grilled poblano, corn and pepita pizza, dolloped with a little bit of kale pepita pesto. It's a little spicy, but not too spicy… a little sweet because of the corn, a little smoky from the grill flavor. I'm starving just talking about it again!