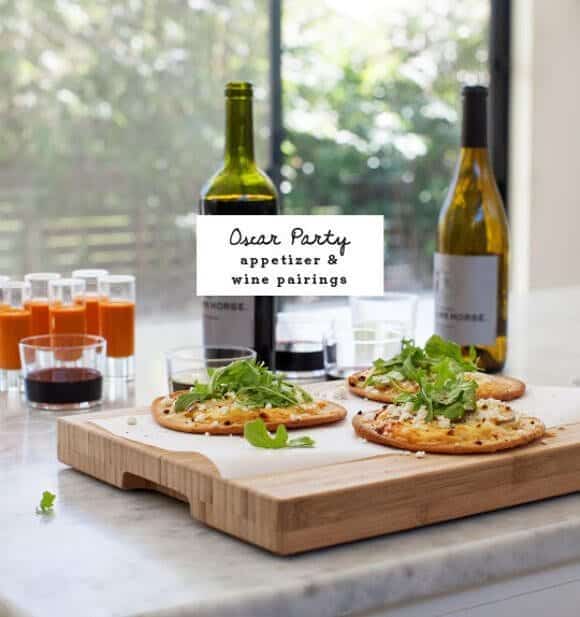 The Academy Awards are this weekend – have you seen all of the movies? We've binge-watched only a few of them, but so far my favorite is the Grand Budapest Hotel. Does anyone know where I can get Jack a hat that says "Lobby Boy?"
Whether or not you're into the glitz and glam of it all, we love any excuse to gather over food and wine. We've partnered with Dark Horse Wine to create 3 fun Oscar-themed appetizers along with some unexpected wine pairings. To make things easy, most of this menu can be prepared in advance, and all of these Dark Horse wines are under $10 (Honestly – I was surprised when I heard the price because, to me, each one tastes much more expensive!).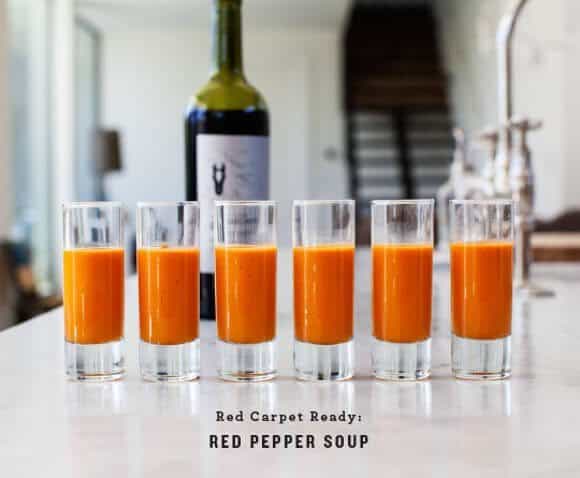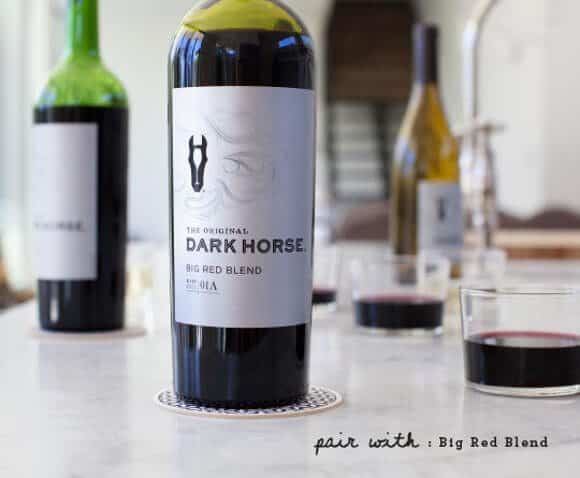 Red-Carpet-Ready Red Pepper Soup with Dark Horse Big Red Blend
My favorite part of the Oscars is really the Red Carpet (aren't the dresses everyone's favorite?) I normally wouldn't start a wine menu with a bold red, but I couldn't resist the word play. In my opinion, "wine rules," are meant to be broken.
Why we love this pairing: The Big Red Blend is just how it sounds – big and bold – yet we found it to be really smooth as well. We love it with this red pepper soup that's creamy, tangy, and just a tiny bit smoky. Special bonus: this simple soup can be made the day before your party.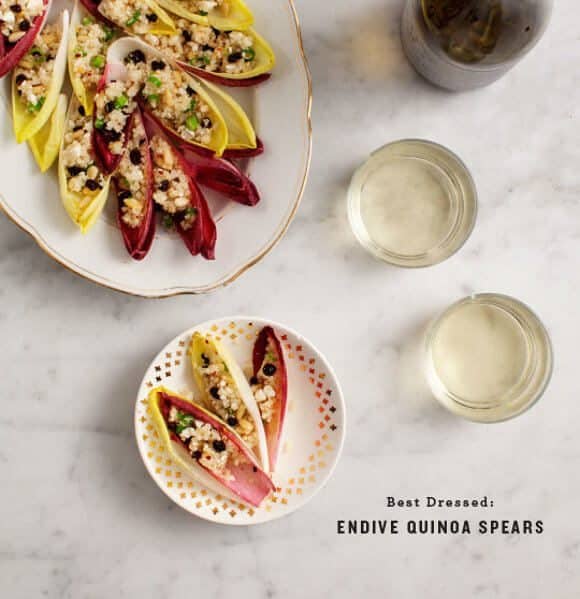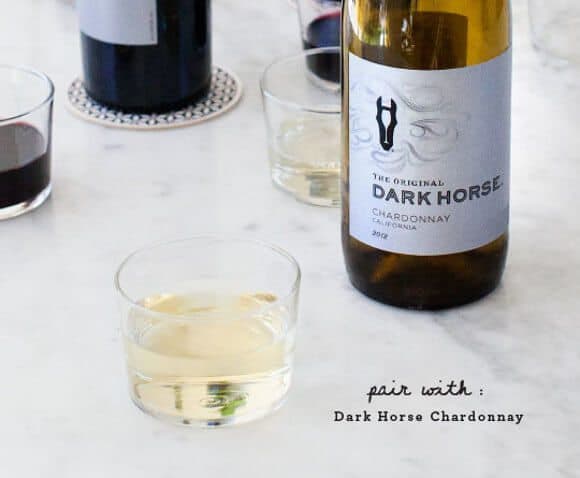 Best Dressed Quinoa Endive Spears with Dark Horse Chardonnay
I can't think of a more glamorous looking vegetable than endive. It's such a swanky way to serve salad as an appetizer. And, conveniently, the quinoa filling can be made in advance. Break out your best fruity olive oil and dress this to the nines.
Why we love this pairing: The creamy Chardonnay nicely contrasts with the bitter bite of the endive. The tangy dressing and sweet currants bring out the peachy vanilla nuances in the wine.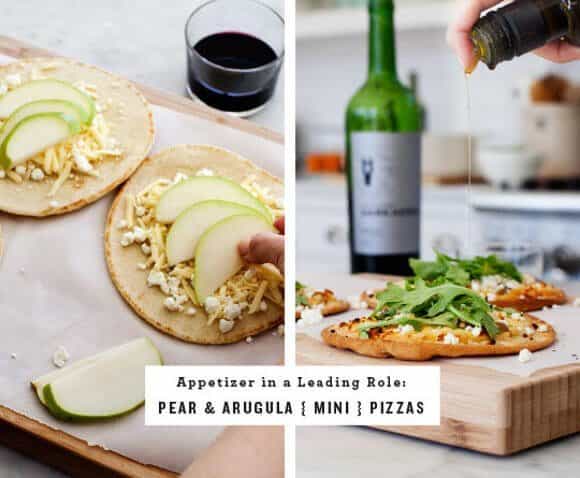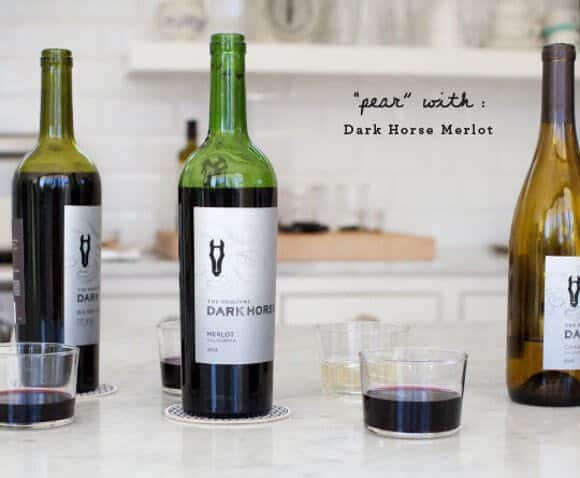 Appetizer in a Leading Role: Pear & Arugula Mini Pizzas with Dark Horse Merlot
These little pizzas are easy but elegant – especially with bright, peppery arugula on top. They're filling enough to be our "leading role" so that your guests will last through the too-long Oscar speeches.
Why we love this pairing: An unexpected layer of pear "pairs" (pun intended, so sorry) well with this fruit forward wine. Salty feta and peppery arugula bring out the spicier notes in the wine.