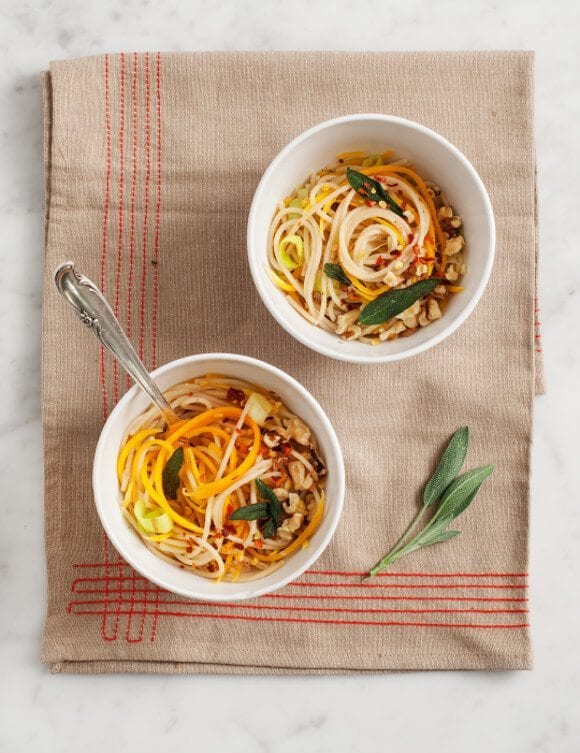 Get excited, it's fall faux noodle time! In the past we've done papaya, zucchini, and cucumber, but today's seasonal "noodle" is butternut squash. I mixed these pretty orange julienned spirals with regular noodles and made this simple leek & sage pasta. Of course, you could make this same dish with cubed squash, but you can't twirl cubes on your fork, so where's the fun in that?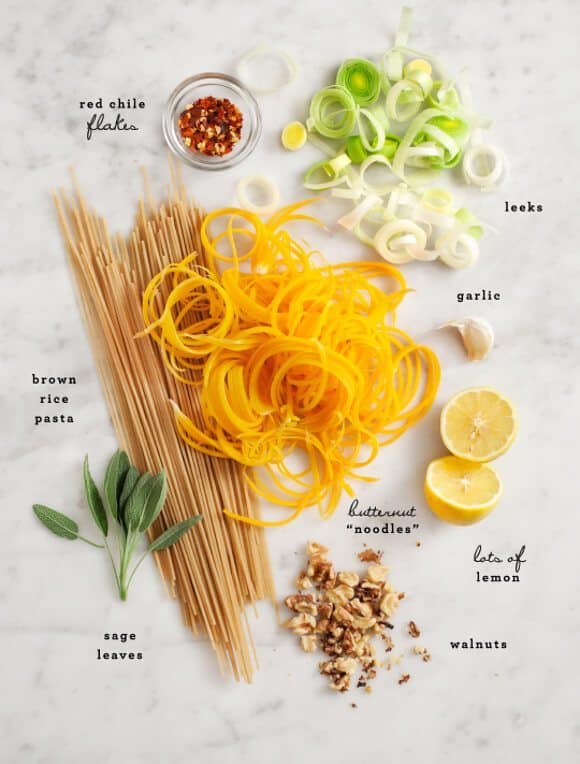 The butternut noodles make for a fun texture variation – I cooked them for less time than the pasta noodles, so they had nice firm bite. I topped it all with walnuts and fried sage and chile flakes.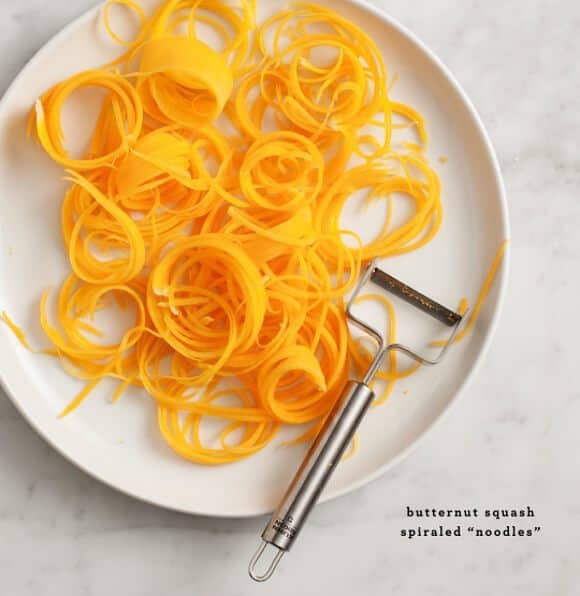 The squash is little bit more difficult to get through than a cucumber, but it was easy once I figured out this little trick. Slice your squash lengthwise in half (scrape out the seeds), and then slice the half (lengthwise again) into 5 or 6 thinner wedge-shaped strips that are closer in width to your peeler (an inch and a half or so). Push your julienne peeler over each wedge, and voilà… noodles… and a *bonus* arm workout.