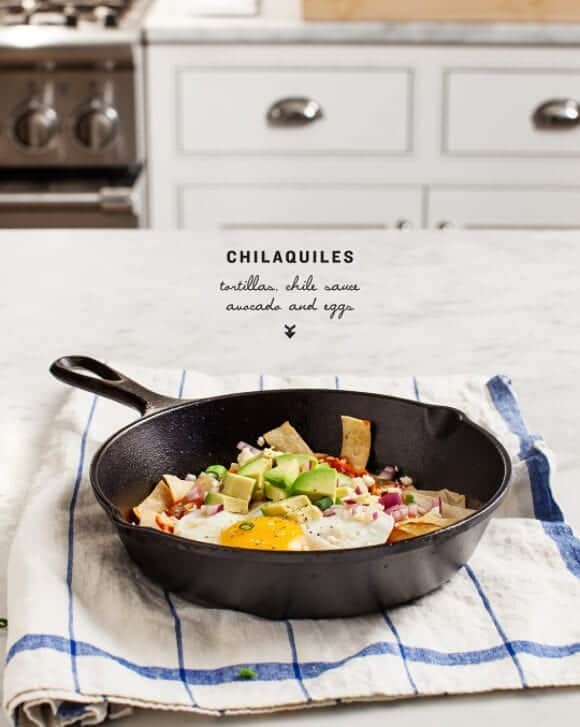 I'm thinking of trying to grow avocados this spring… I don't really have a green thumb, but I eat so darn many of them, I figure it's worth a try. (Also, I'm just now realizing that this is my 3rd avocado recipe in a row – oops!) If anyone has any experience growing them, please let me know! I'm guessing that I probably have to start soon…
Today's recipe is something I really love to make at home because it tends to be a little too greasy for me at restaurants. Chilaquiles are usually considered hangover food and it all starts with frying tortillas in a skillet. Of course, I went a little (a lot) lighter on the oil so they toast in the skillet and crisp up without becoming an oily mess. This way, we reserve a few extra calories for that brunch-time margarita!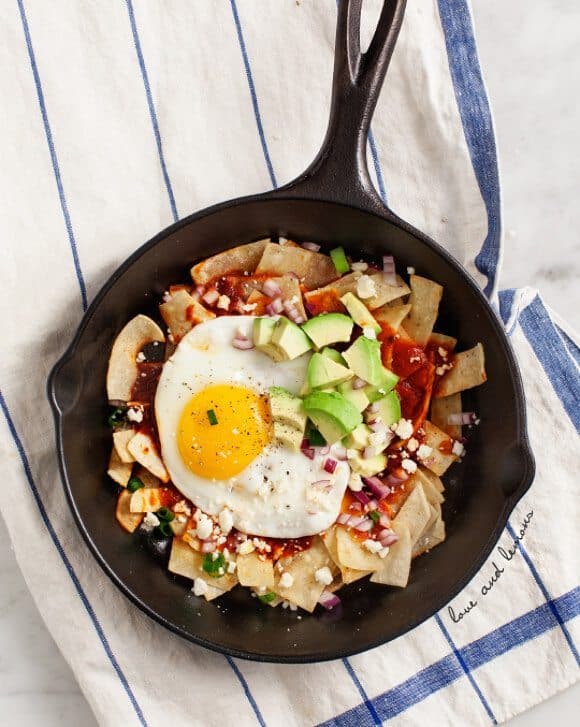 Remember this chile salsa from a few weeks ago? Here's another way to use it… this meal comes together really quickly if you have some on hand in your fridge. (If not, see below for other sauce suggestions). This is perfect topped with fried eggs, but it would be equally delicious with black beans if you're vegan.