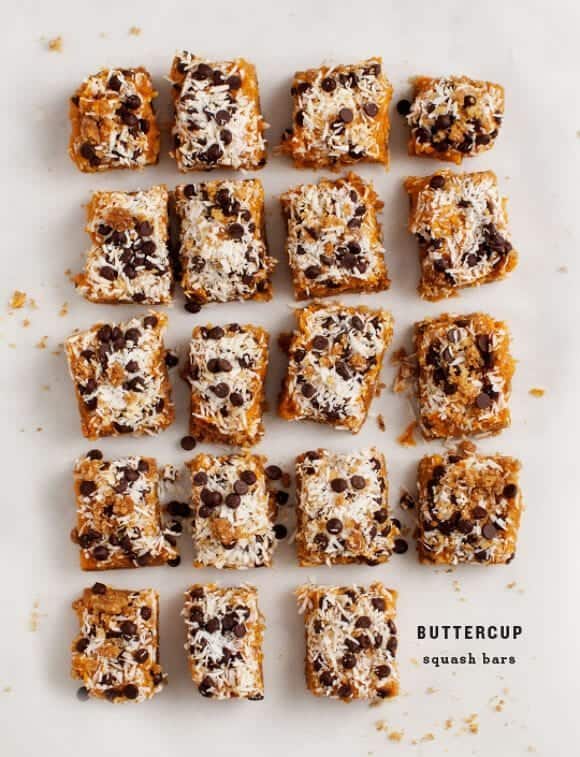 I had this buttercup squash (perhaps the funkiest looking squash of them all), sitting on my countertop for the longest time. It likely would have become soup had it not been for the name itself –  "buttercup" which spoke to me and said: let's make a crumbly & buttery dessert! I won't go as far to say this is healthy, but hey, it's the holidays and we're making dessert so let's live a little. These bars are made with good quality organic ingredients (and remember: squash).
This recipe is loosely based on my recipe for raspberry crumble bars. I switched out the jam filling for a wintery buttery squash puree using Organic Valley Butter, plus a good amount of chocolate chips and snowy shredded coconut.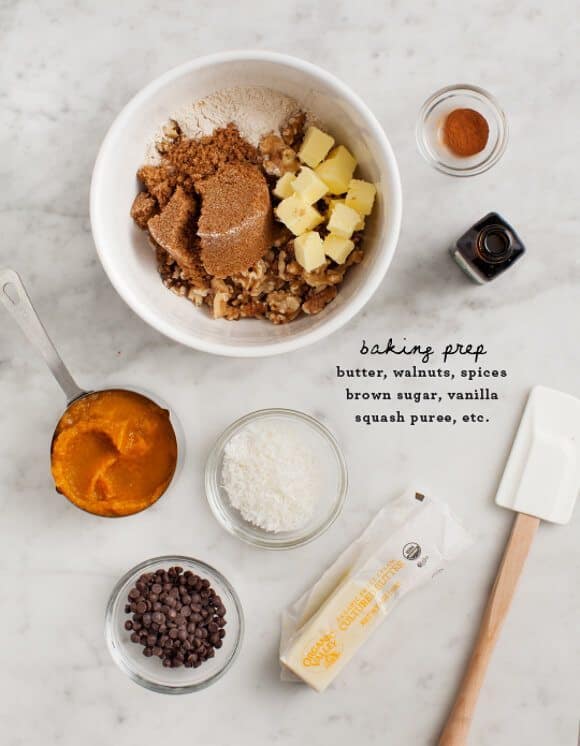 If you can't get your hands on a buttercup squash – not to worry – this recipe works just the same with butternut squash, pumpkin and even mashed sweet potato. (I've made this one a lot lately if you couldn't tell).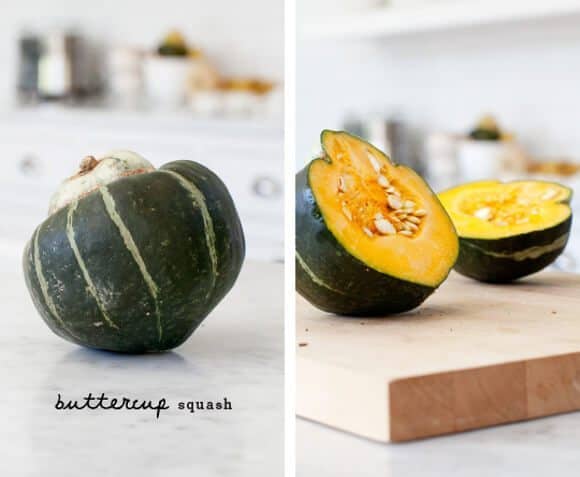 These bars are made with a walnut crust. The squash is smoothly mashed with butter, maple syrup and pumpkin pie-like spices… They're sweet but not too sweet and I find them to be quite filling – although after we snapped the photo I turned around and Jack had inhaled 5.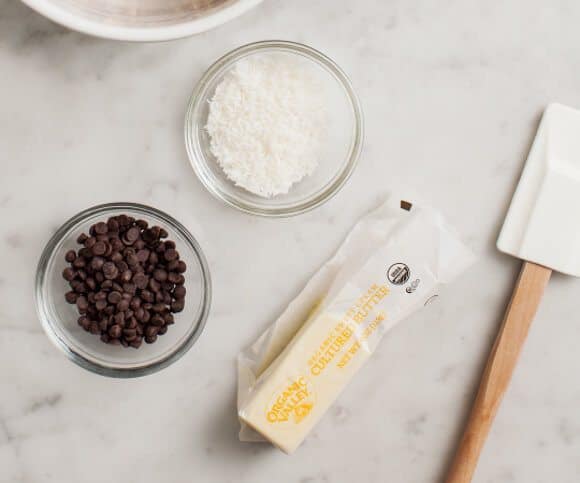 And wait, there's more! Check out this awesome video of the recipe in motion:
video by: dschwen