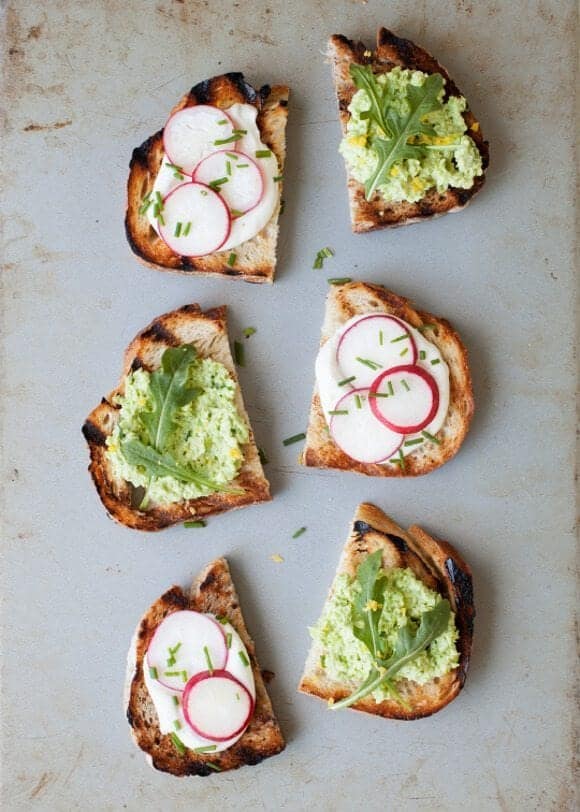 It's been snack time around here lately. I don't know if it's because spring is in the air, or because our schedules have been irregular lately, but we seem to have traded regular meals for snacky meals.
Here are two variations that we've recently called dinner… best served with wine and maybe a light soup or salad.
The snacking continued with the leftovers. The next morning I baked a tortilla until crispy, and topped it with edamame hummus and a fried egg. (New discovery: the breakfast tostada). The rest of the yogurt sauce went on a salad with chopped veggies.
Happy snacking!