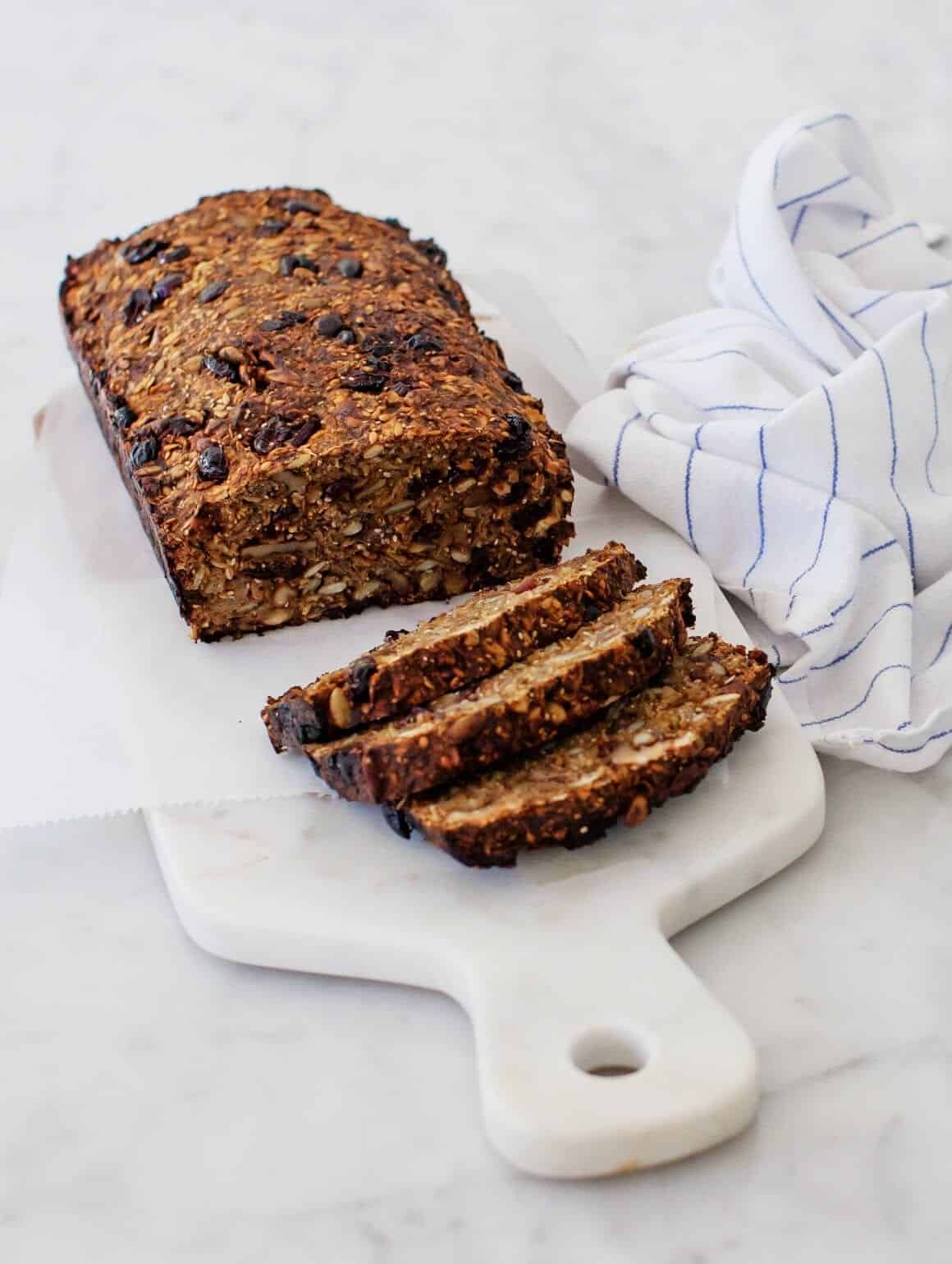 Say hello to my new daily breakfast. I've made this loaf twice in the last two weeks and have been enjoying a slice in the morning ever since. It's lightly sweet, nutty, seedy, wonderfully wholesome and dense.
I've been craving a dark seedy "bread" like this ever since we spent time in the Netherlands this past summer. So when I flipped through Alanna Taylor-Tobin's new book Alternative Baker, this recipe immediately jumped out to me.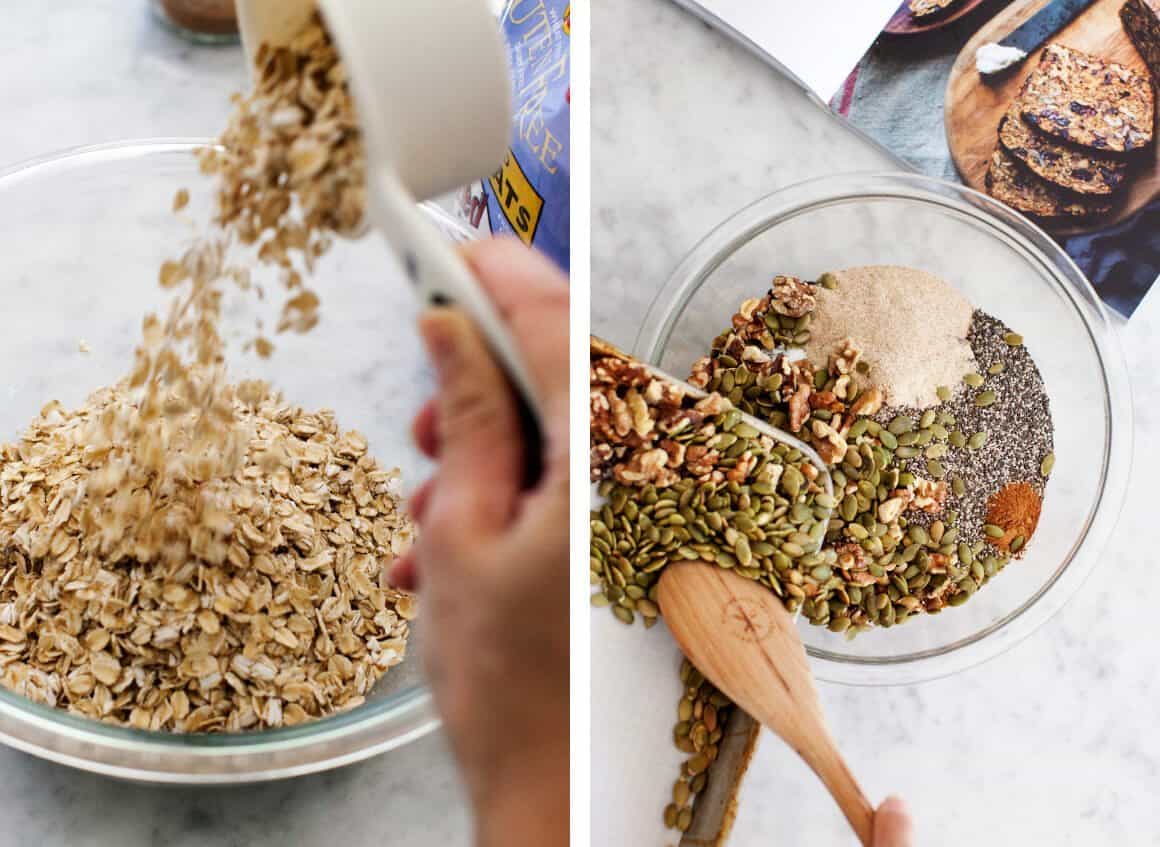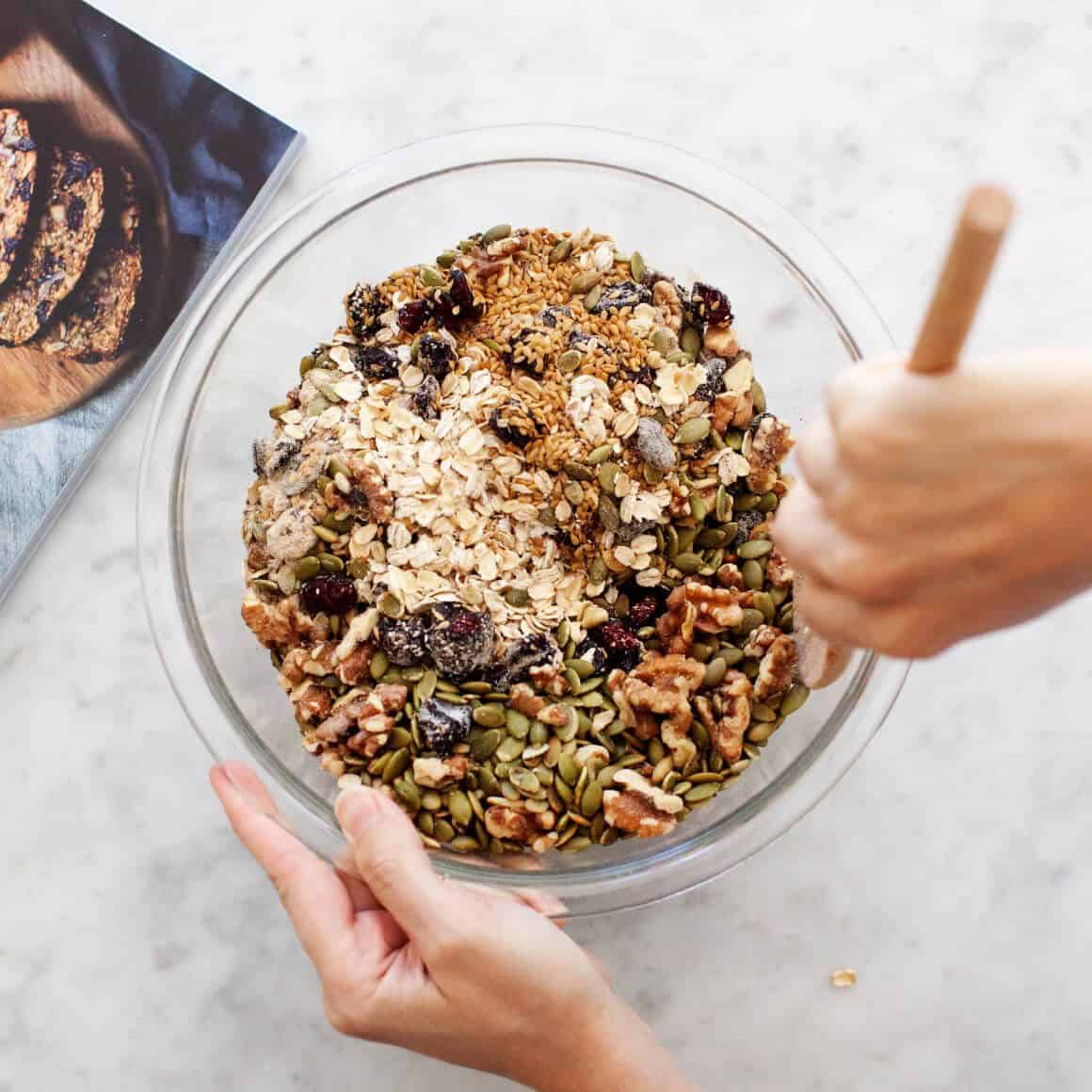 There's a lot going on in this loaf – walnuts, pepitas, oats, flaxseeds, chia seeds, psyllium husks and pumpkin puree among a few other things. Once I gathered everything, I was surprised how easily this came together. In the headnote, Alana says "At first glance, the recipe seems impossible, as though it shouldn't work; but mix it all up, let it rest for a few hours and bake it and you'll soon find yourself as hooked as I am."
I was definitely praying to the baking gods that I wouldn't mess this up, but I followed her instructions exactly and it came out great. Both times 🙂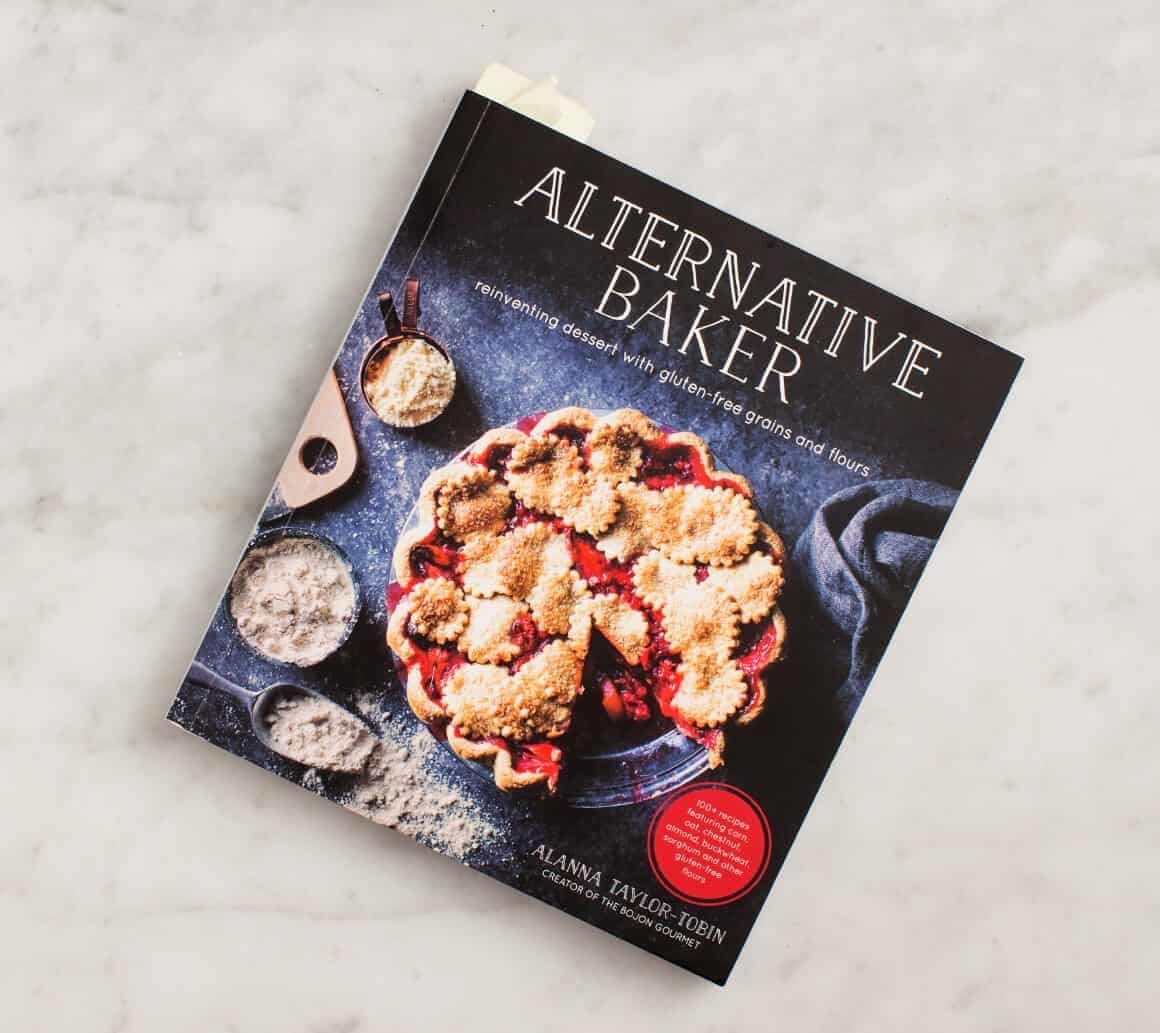 If you're gluten free, this book is a must-have. If you're like me and enjoy experimenting with funny flours – it's a must-have for you too. It's packed with gorgeous baking recipes that use teff, buckwheat, coconut, chestnut and amaranth flours, just to name a few. Although it's not vegan, there are a few vegan recipes and also some suggested substitutions like how to make pie and tart crusts with coconut oil.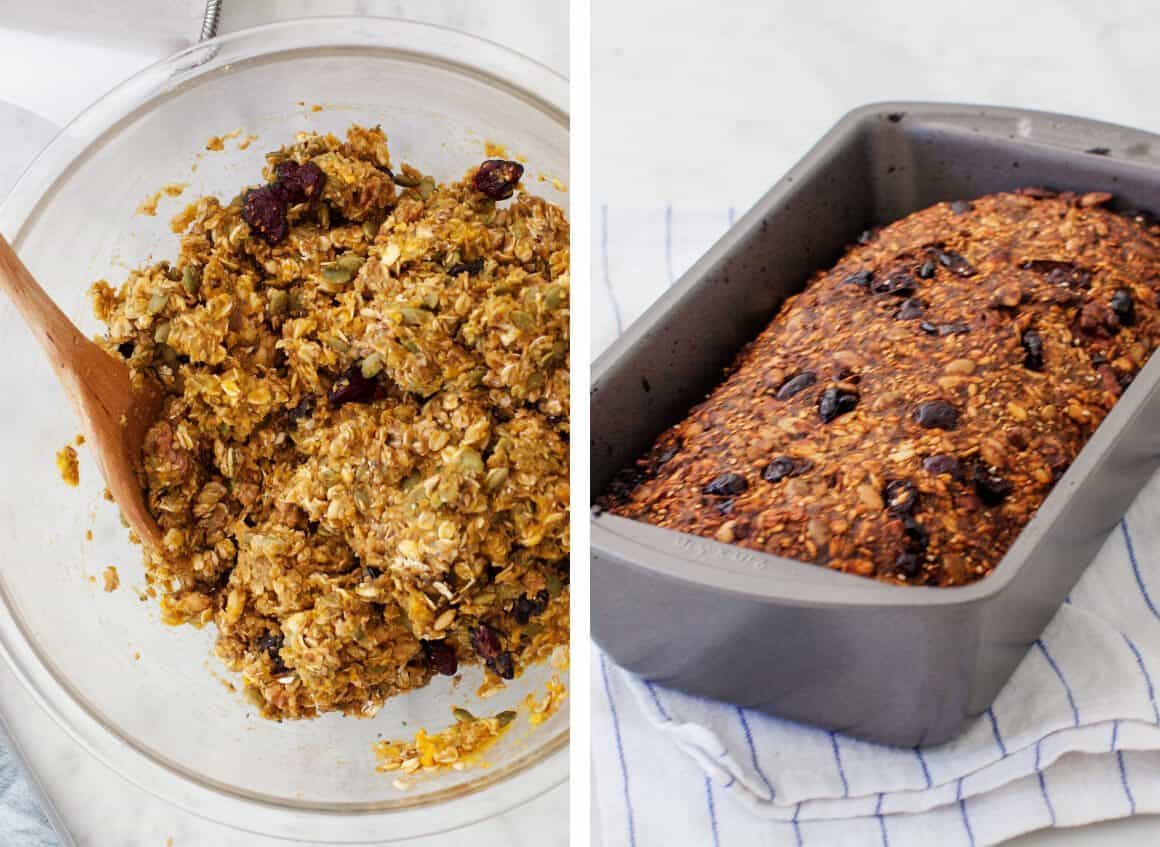 The surprising thing about this loaf is that it doesn't rise – you pack the mixture into a loaf pan and shape it so that it domes on top. Bake it for 1 hour and 15 minutes, until it's deeply brown. This is best thinly sliced and toasted. It can be stored in the fridge for up to 2 weeks. I've also frozen individual slices.
I suggest following this recipe exactly as written!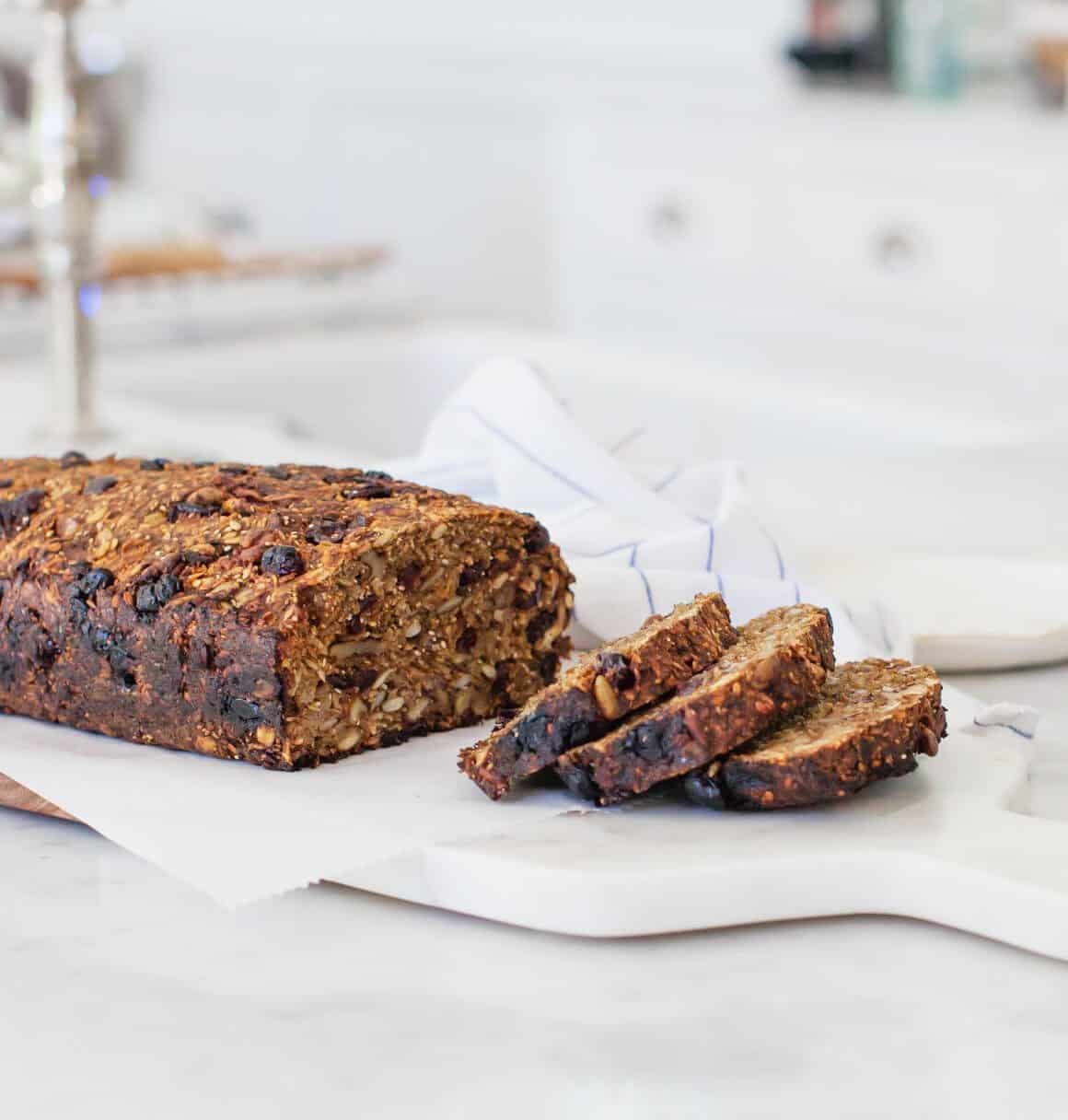 Next, I have my eye on this vegan Coconut Cream and Raspberry Tart – yum!