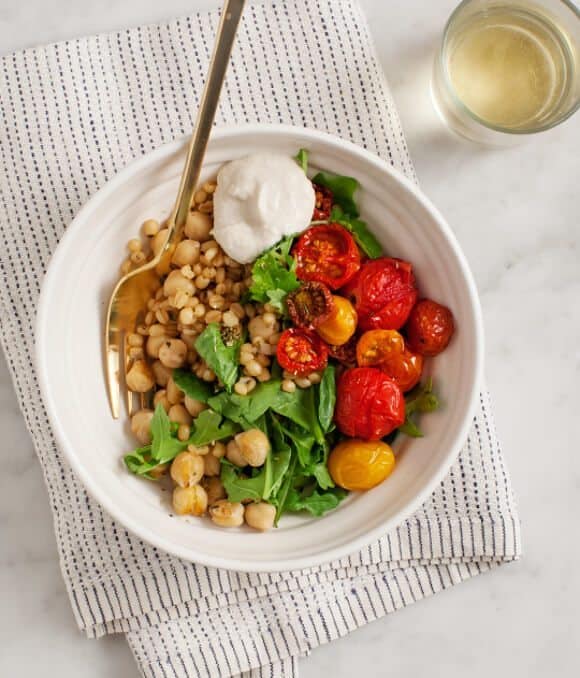 I don't know if it's possible to have too many cherry tomatoes. But if you do, roasting them is the perfect way to eat a whole bunch at a time. They shrivel up into the sweetest, tangiest little bites – which are perfect to toss into simple bowls full of greens and grains.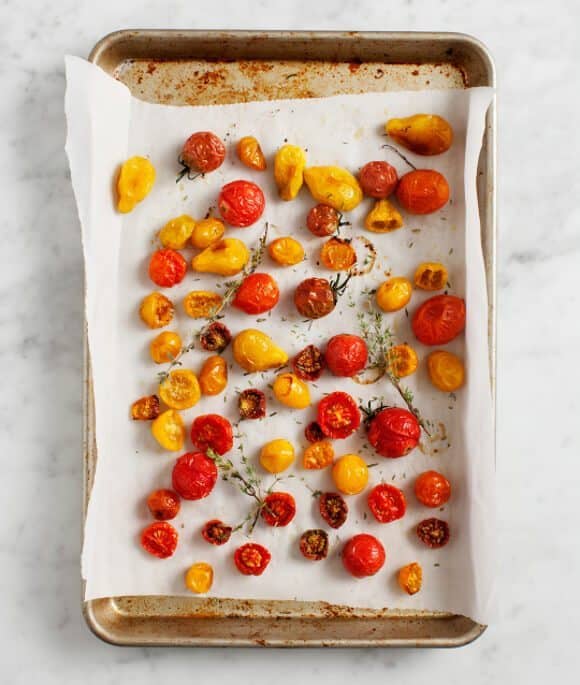 Around this time last year I posted this slow roasted tomato pasta. This year, I'm cheating the slow roast. Here's how:
1. Use little tomatoes and it'll go tons faster.
2. Start roasting them in low heat (like you're supposed to). Once they begin to dry (and your impatience rises), raise the temp.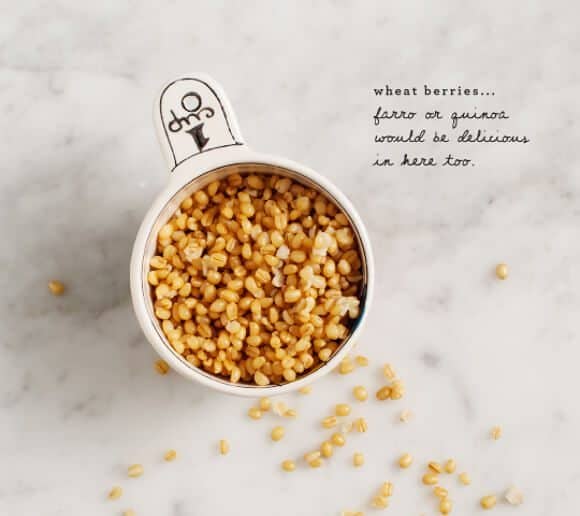 At the beginning of the week I like make a big batch of some kind of grain – this time it was chewy wheat berries. Store them in the fridge and they'll be ready to use for meals like this.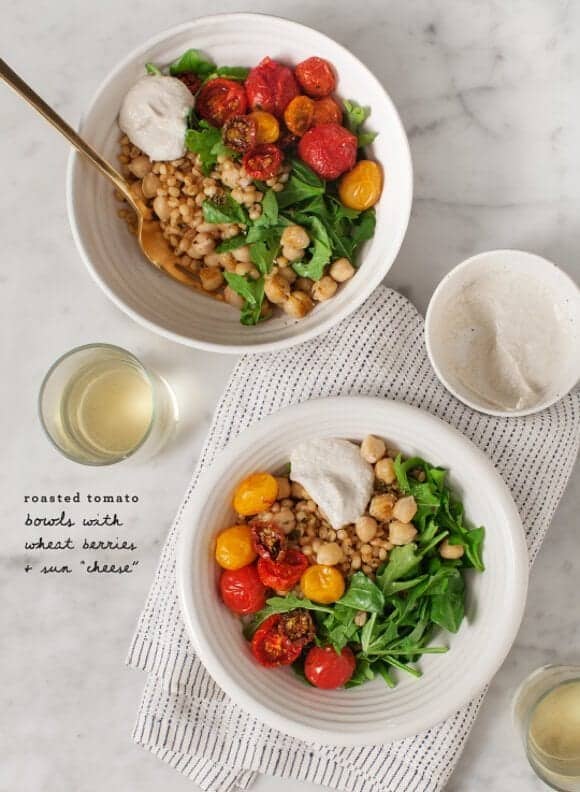 I added spoonfuls of creamy sun cheese (a creamy sauce made out of sunflower seeds – also another a make-ahead item). Some burrata or fresh ricotta would go nicely in here as well.