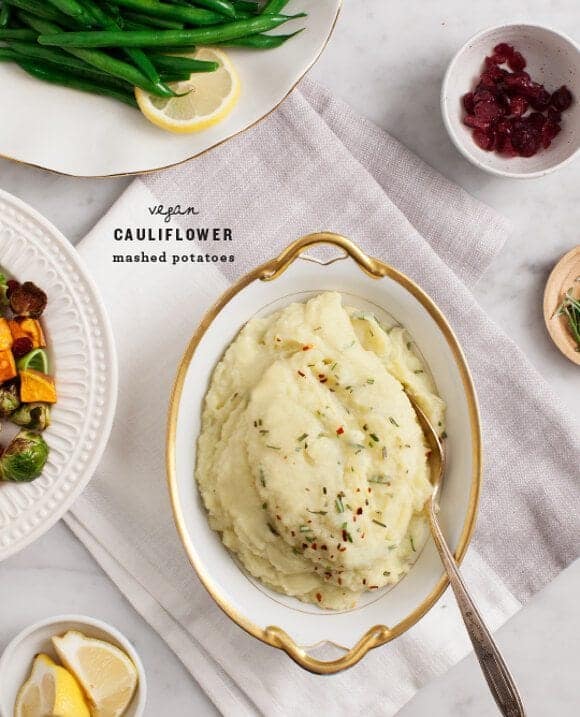 Hi, my name is Jack and I have a problem. A mashed potato problem.
It started when I was a child. Every holiday with my dad's family, the mashed potatoes came out and it was a frenzy. My uncle Billy, my grandfather and I would load up, devouring what seemed like a truck full of mashed potatoes. Usually, I would end the meal with a plate of half eaten mashed potatoes and sadness that I could never finish them all.
Fast forward to today. Today I have a lovely wife who makes wonderful, healthy food – all full of vibrancy and flavor. But there has always been a bit of a hole in my heart that only mashed potatoes could fill. So when Jeanine told me that we were making mashed potatoes, I was both excited and hesitant. There had to be a catch, and there was – cauliflower.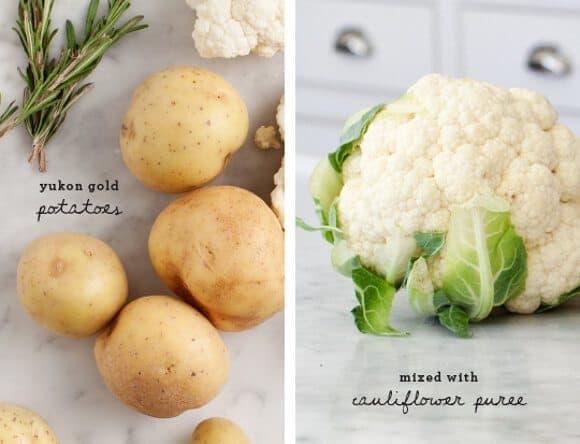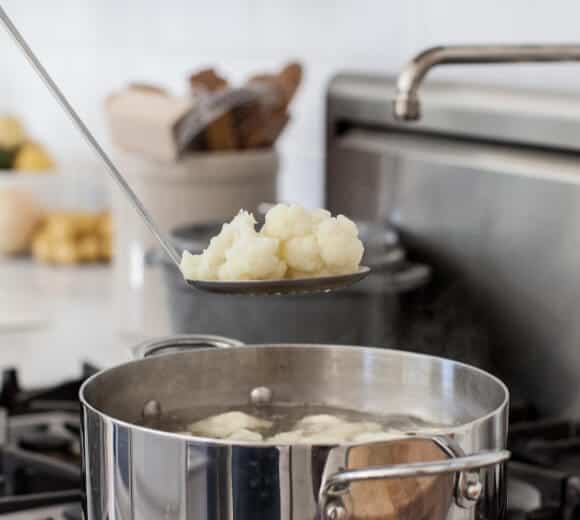 My fears were soon assuaged when we tried it. We mixed (roasted) garlic, olive oil and 1 part cauliflower puree with 2 parts potato put through a ricer.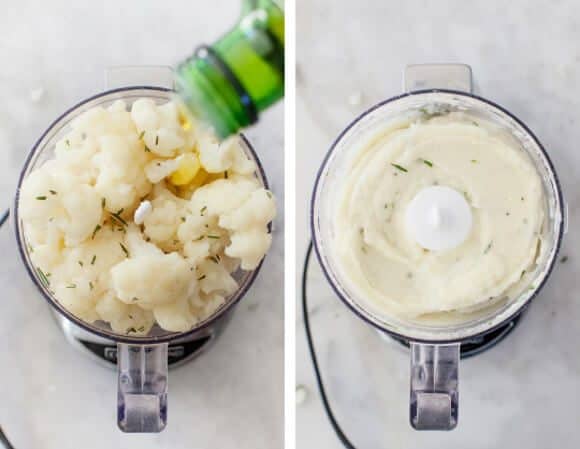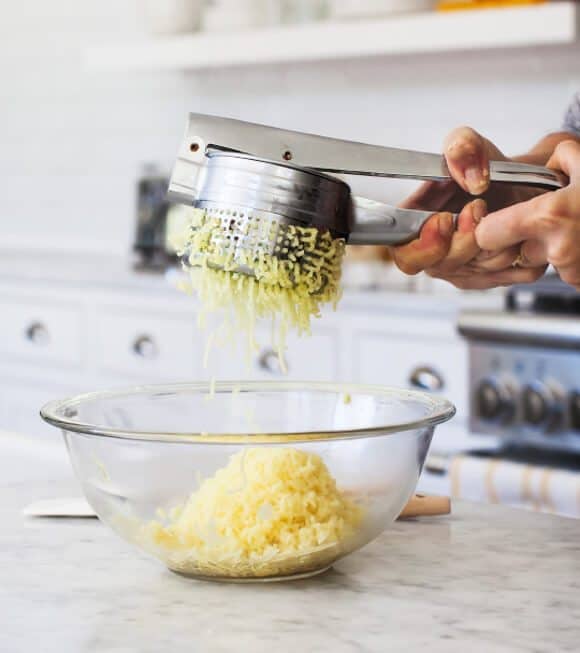 What we ended up with were some of the smoothest, lightest clouds of mashed potatoes ever. In spite of the lack of "butter lake," I'm officially a convert. I still ended up overly full and staring at a plate bowl of half eaten potatoes, but happy to know that they're back in my life.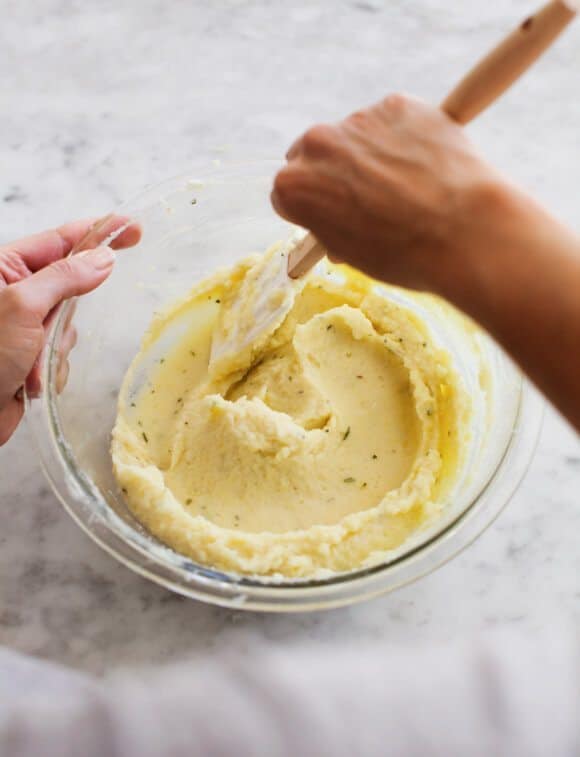 Click here for more vegetarian Thanksgiving recipe ideas.