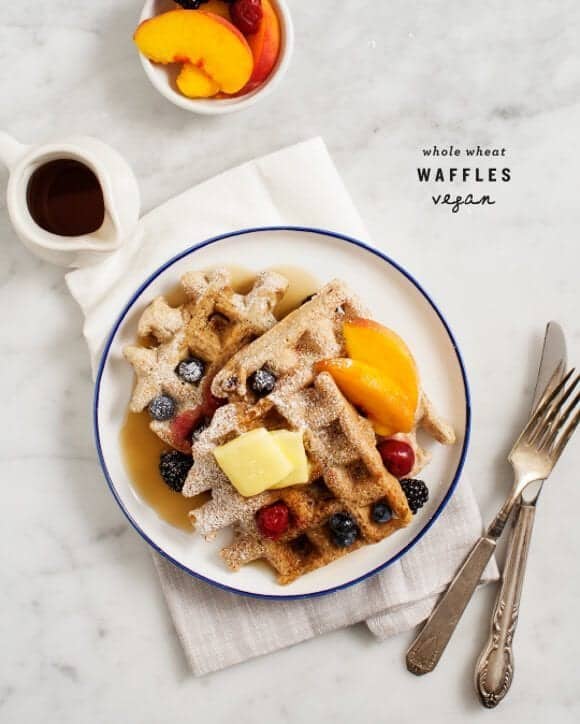 Fall happened for me last night. I stepped off the plane at Midway Airport (in shorts) and immediately thought "they really have the AC blasting here." Until I realized, oh wait, that's just Chicago.
As I write this, I'm sitting in the kitchen I grew up in (with a few sweaters on), thinking about some of my warmest fall memories… Saturday mornings with pancakes and waffles are definitely at the top the list. Crisp cool air, hot waffles… and most likely the Muppet Babies on TV in the background.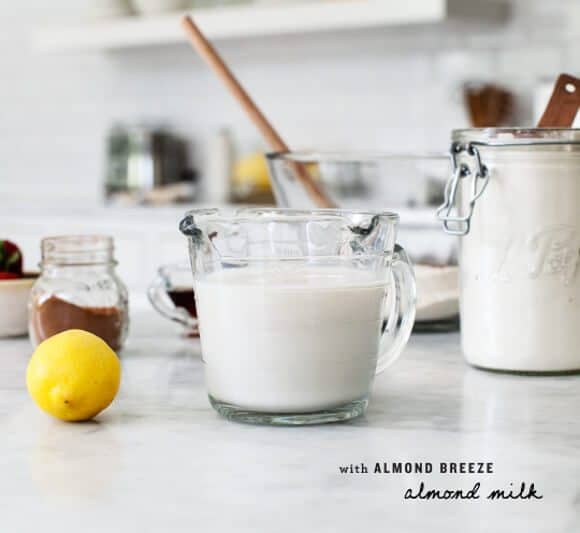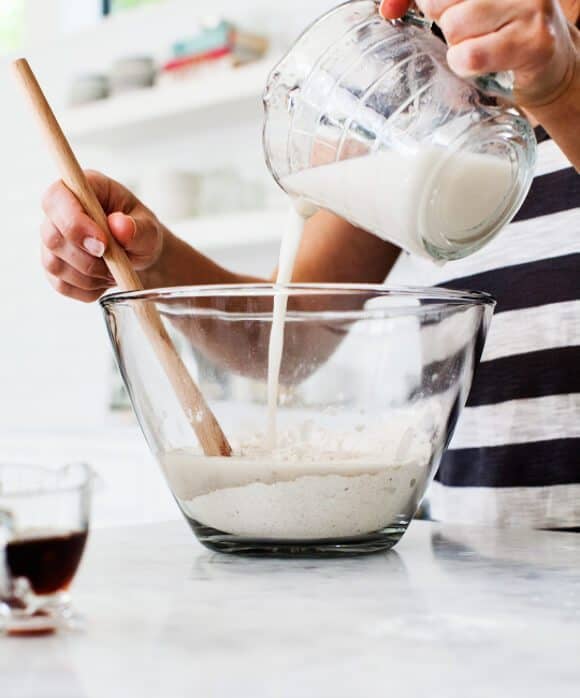 These are great right off the waffle iron, but lately (especially because I've made so many test batches), I've been freezing the extras for easy-waffling any day of the week. Let them thaw just slightly and them pop them in the toaster. Because sometimes you want a waffle on a Wednesday.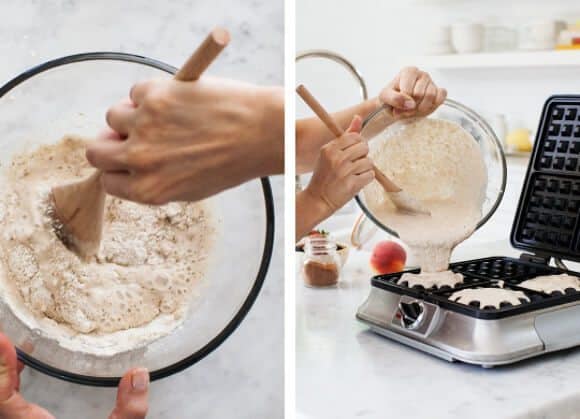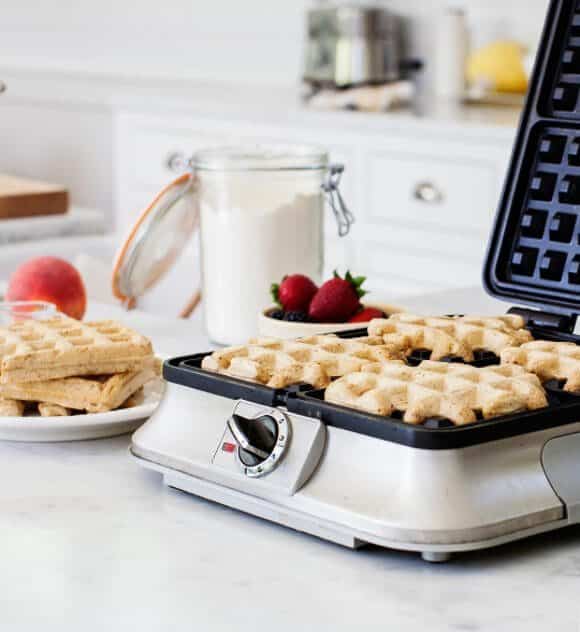 These are made with whole wheat pastry flour, which I love because it's whole grain but not too dense. I used my non-dairy milk of choice – Almond Breeze with a squeeze of lemon (to create a vegan "buttermilk" flavor). They're soft on the inside, crisp on the outside, and are best with maple syrup and tons of fruit!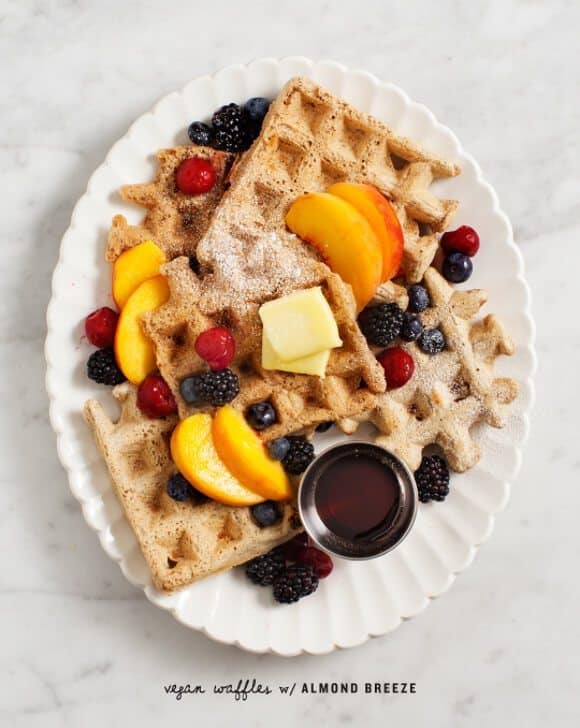 Giveaway is now closed, thanks to everyone who participated in the survey!