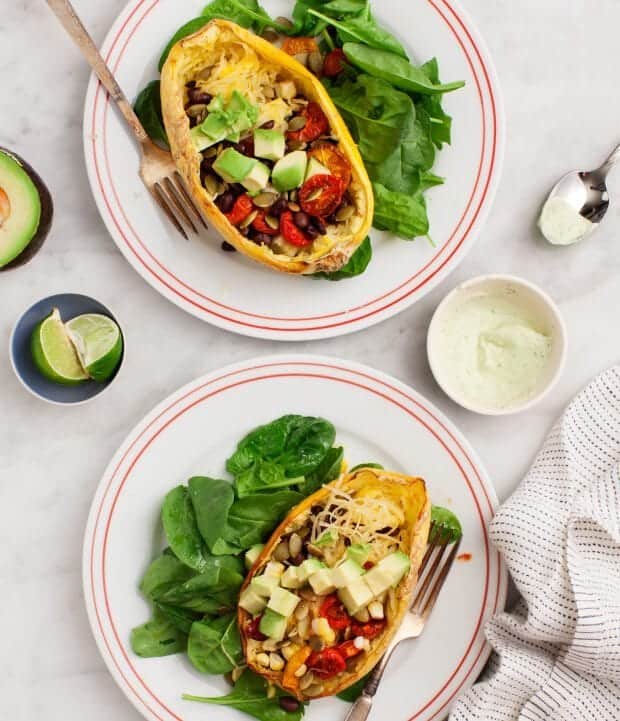 And just like that, it's squash season again!
Admittedly, until last year, spaghetti squash was not my favorite. I think butternut gets all the fall glory and poor spaghetti squash, well, it's just inaccurately named. The name implies that you can sauce it up and twirl it with a fork – and if that's what you're craving, maybe go check out one of these recipes.
If you're up for roasted squash strands fluffed up with a fork and stuffed with delicious things, then keep reading!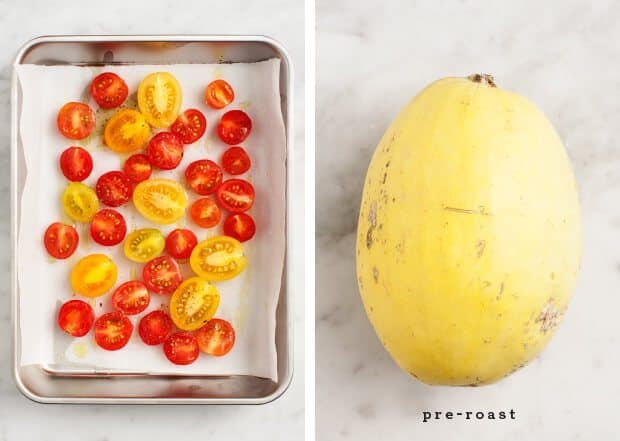 I had this small-ish spaghetti squash that was the perfect size to serve as "bowls" for two individual servings. The filling here is what you might stuff into a burrito bowl: black beans, roasted tomatoes, corn, pepitas and avocado. Instead of sour cream, I served it with this delicious cashew cream that's blended with cilantro and roasted poblano.
So to recap: this is vegan, gluten free, and still not pasta.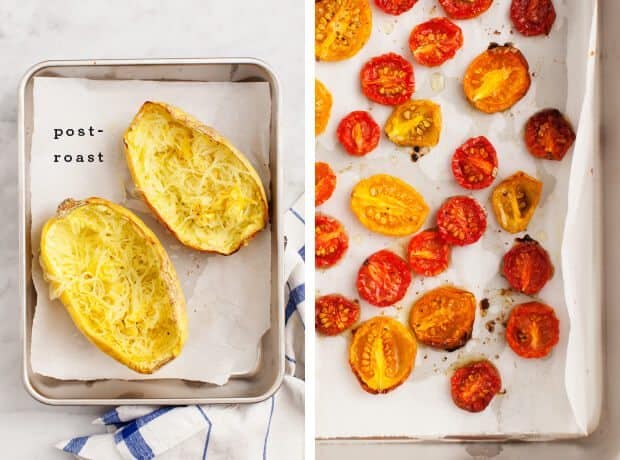 This recipe is super easy but the longest part is waiting for everything to roast. Pour yourself a glass of wine (or two), check your instagram, talk to your husband – occupy yourself for about an hour (make the sauce) – and then stuff and serve!