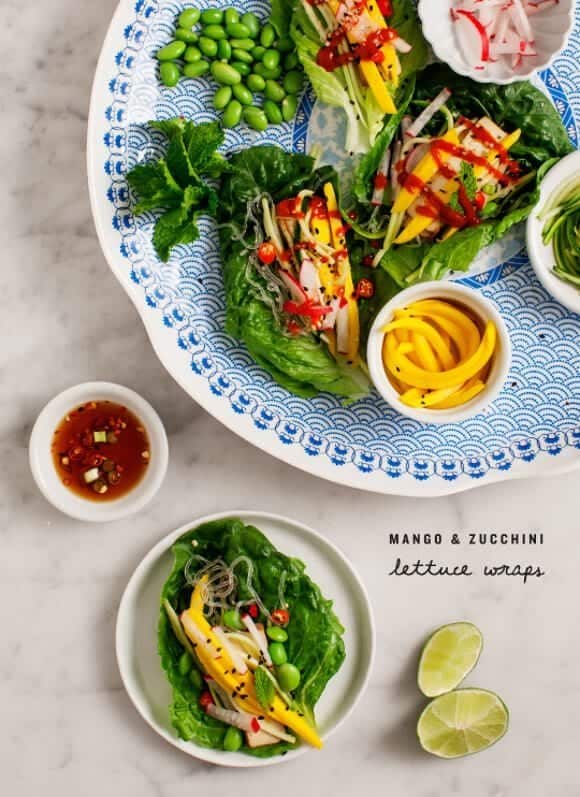 As the temps have been rising, I've been craving food that's lighter and colder. Lately we've spent most evenings dining al fresco trying to live it up before the 100 degree weather sets in. Chill evenings call for chilled food and these lettuce wraps are just so refreshing…. a beautiful appetizer, or (in our case) a light dinner.
The thing I love about Lettuce Wrap Nite is that you can eat lots of them without feeling too guilty. For me, eating light is never about eating less food. I piled this platter full of crispy romaine, julienned zucchini, thinly sliced mango, tons of mint, and super healthy kelp noodles (although feel free to sub in vermicelli noodles if you like). I kept it simple by adding some edamame for protein, but it's delicious with slices of baked tofu.
This soy-ginger dipping sauce will take just a few minutes to stir together – if you want to get fancier, peanut sauce would be great with these as well.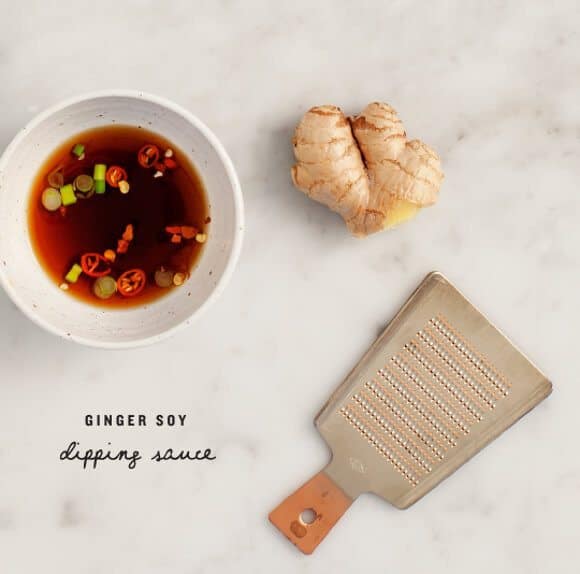 But the most important thing you need for outdoor dining is a big platter to load everything onto. You don't want to have to make multiple trips for herbs and dipping sauces, etc – plus one of you has to carry the wine. This Heritage Platter from Q Squared is absolutely perfect – it's become my go-to platter for patio meals – plus how pretty are those colors!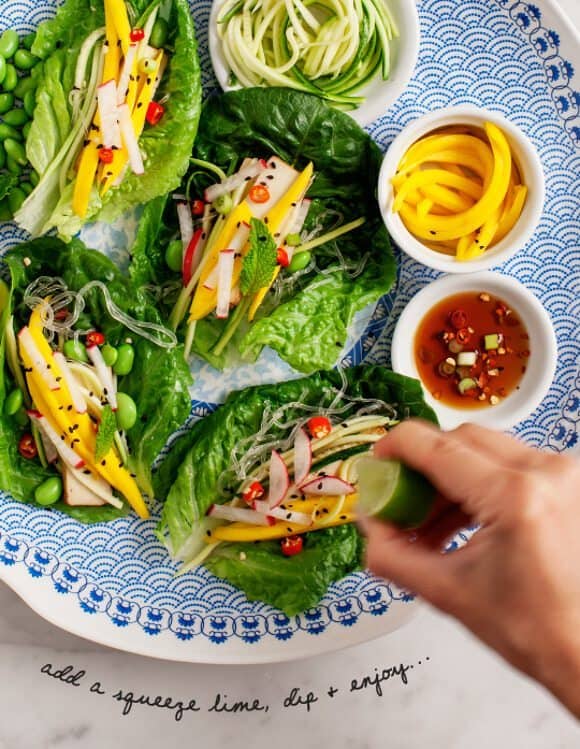 Check out Q Squared and the rest of their beautiful things. Love and Lemons readers will receive 20% off! (enter code: LOVEANDLEMONS)