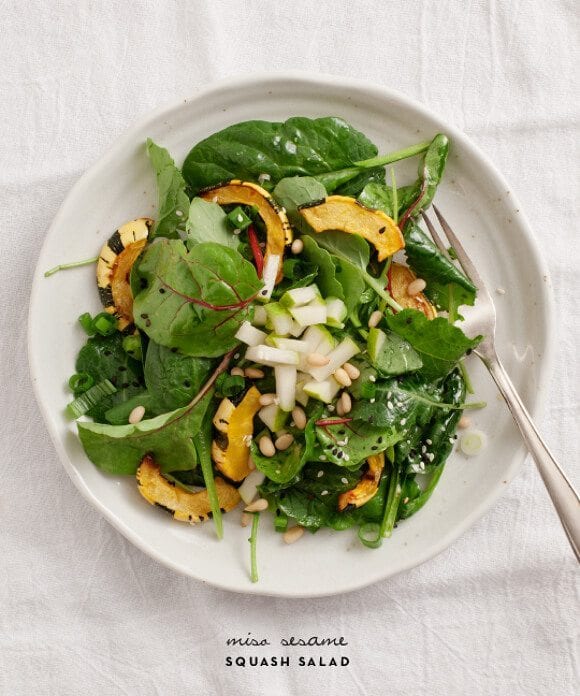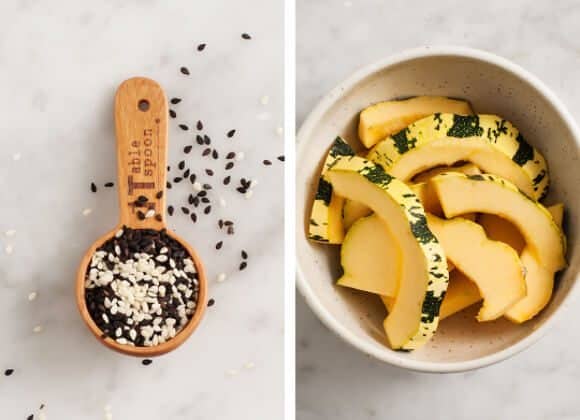 Does anyone else have a fascination with grocery stores in other countries? In Japan, we spent lots of time at food markets, but we spent countless hours wandering the aisles of grocery stores. It was so fun just trying to figure out what everything was. I collected non-perishable(ish) items to bring back – miso pastes, spice mixtures, etc…
We also had a short list of items to get for a very good Japanese friend back home. A few of them were a little hard to find – buttered peanuts, and a specific brand of salad dressing. She eventually sent us some photos so we could identify the packaging… it sounds funny to say, but we spent a bit of time in the bottled salad dressing aisle of more than one store. On the last day, (as if I could fit one more thing into my suitcase), a bottle of yuzu-sesame dressing caught my eye. A combo I just had to try. Now I can officially say: I went to Japan and came home with salad dressing.
It ended up being terrible. Nonetheless, it inspired the idea for this salad. Not the toppings necessarily (although this squash-pear thing is tasty), but the dressing itself. I'm obsessed with it and I've tossed it into every salad since we've been home. Salty, tangy, nutty… If you can't find yuzu, you can use a combo of lemon and lime. But it's a fun versatile ingredient and it lasts a long time, so I think it's worth seeking out.