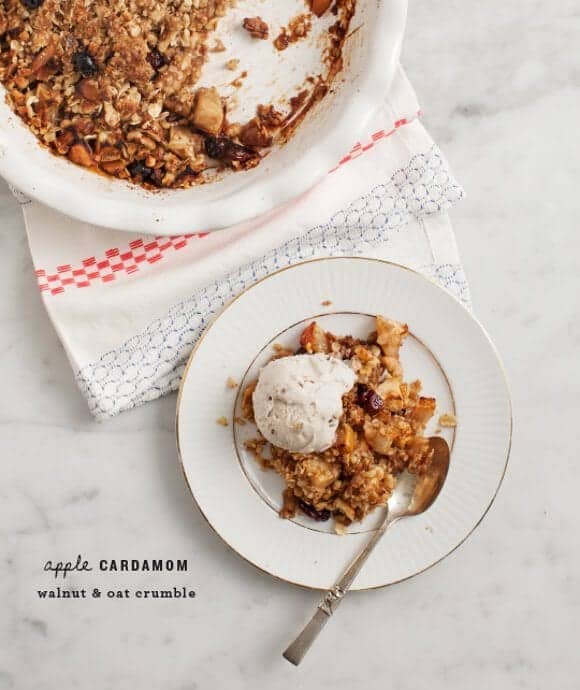 Pie is something I enjoy most when other people make it. I usually don't have the patience for crust, but that's probably because I'm more of a filling person anyway. (When I was a kid, I'd always eat the pumpkin pie filling and leave the shell of the crust behind).
So naturally, crisps and crumbles are my fall dessert of choice. This recipe is much easier than pie but still has all of the fruity-crunchy-fall-spiced goodness.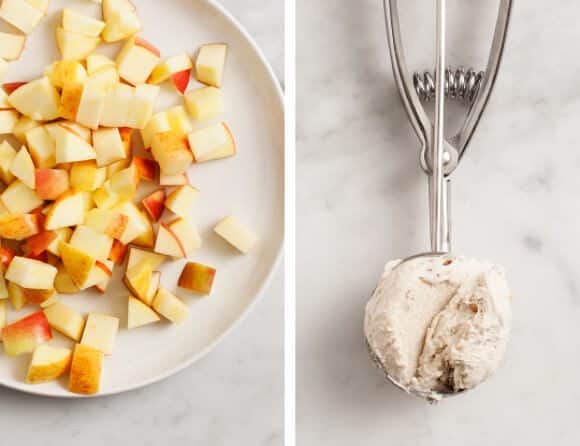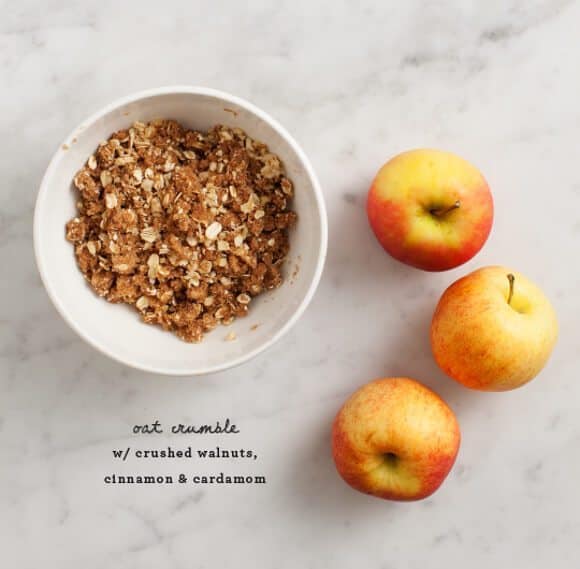 I made this nutty, oat-y crumble with a mixture of brown sugar, cinnamon and cardamom. Cardamom has a sweet floral flavor that's just a little bit unexpected. Spice yours up however you like – nutmeg or allspice would work too.
Toss with apples and bake until golden. (Btw, your kitchen will smell amazing). Let it cool a little bit and always serve with ice cream. (I especially love this with Nada Moo's mmm…Maple Pecan vegan ice cream).