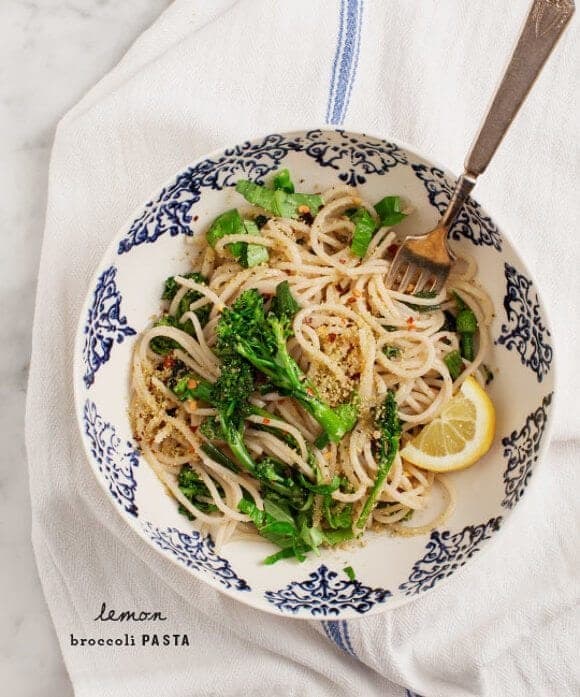 I'll cut to the chase and just start with "exciting news" part – we're writing a cookbook! I haven't been overly secretive about it, but it's official… 288 pages of never-been-blogged-before vegetable-ey goodness will be out next April! (I know, I know, a whole year away – I promise it'll be worth the wait). It's being published by Penguin US and Penguin Canada, the teams behind some of my favorite books including Oh She Glows and What Katie Ate.
We've been hard at work for months now and I can't wait to show you how it's coming together! I'll be sharing updates and previews as we go – but I'd also love to hear if there's a recipe you've been dying to see – I'm all ears if you have any special requests :).
Before I get on to the recipe, I just wanted to take a minute and say THANK YOU to all of you who have been reading and cooking along with us week after week, year after year. When I set out to start this blog, I honestly had no expectation of what would come of it. I knew I was passionate about food. I knew I wanted a project to work on with Jack, and I knew if nothing else, my mom would read it. Fast forward 3+ years and I'm just so darn grateful that I get to do what I love every day and share it with all of you.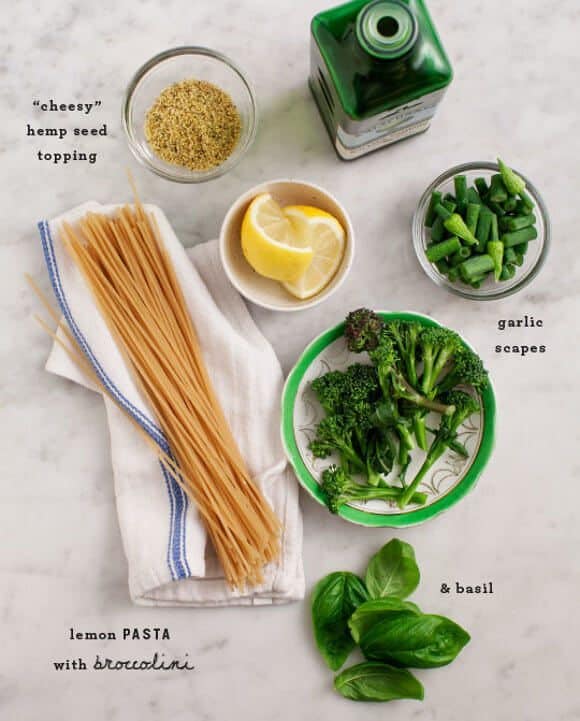 And now – pasta. I think this is a delicious winter-meets-spring meal. I had these gorgeous garlic scapes and some bright broccolini, but if your spring produce hasn't sprung yet, broccoli and regular garlic will do the trick. Instead of grated cheese, I made a salty-cheese-ish topping using hemp seeds, sunflower seeds and nutritional yeast. It doesn't taste just like cheese, but it's good, good for you, and also husband approved. If those ingredients are not in your pantry, just grate some fresh parmesan or pecorino.