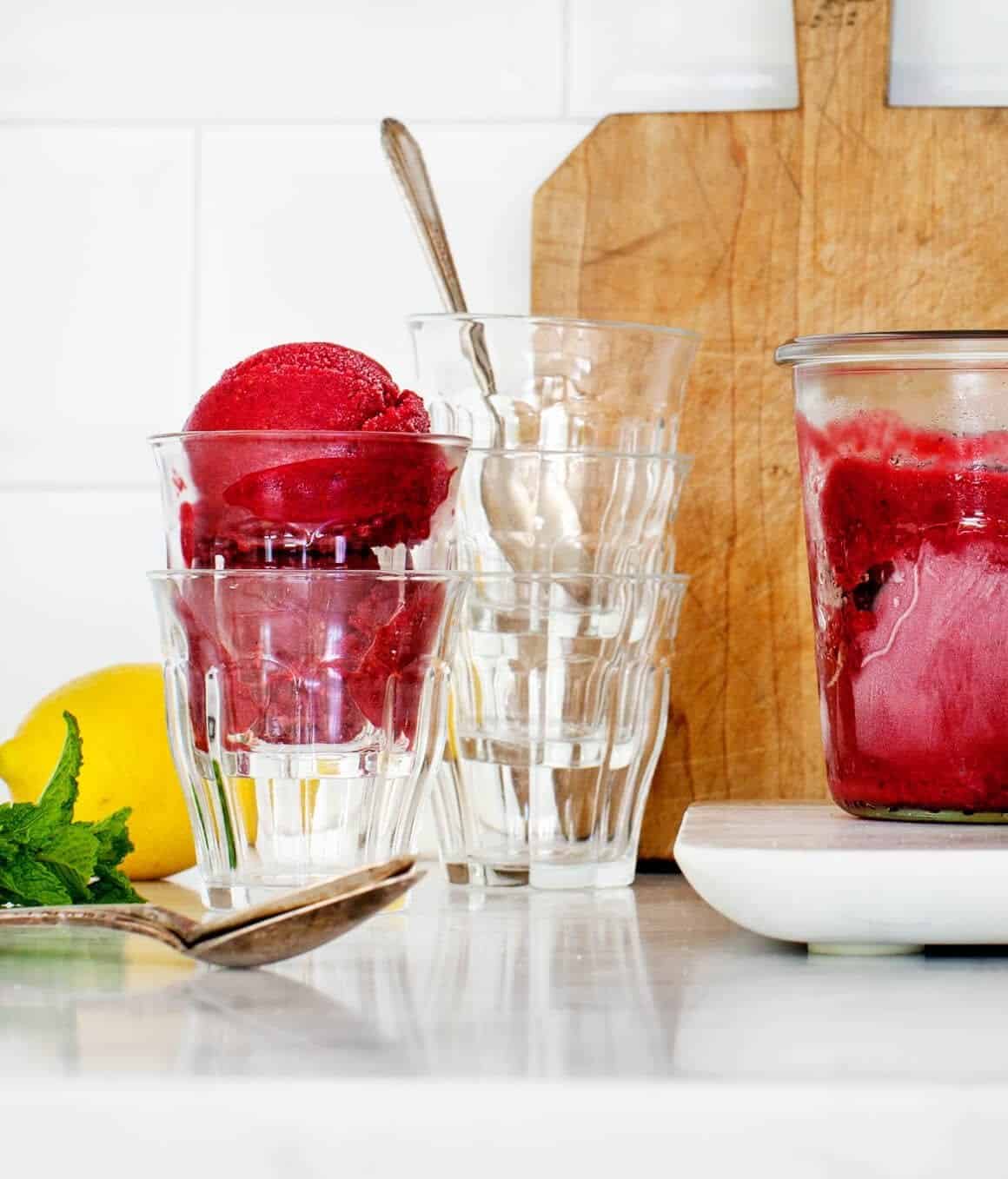 This is the dessert I'm going to make all summer. With just 5 ingredients, it's so easy! The best part is that (if you have a decent blender) no ice cream maker is required here. Just blend and freeze. It's tart, sweet, and so so lovely with the little unexpected hint of mint.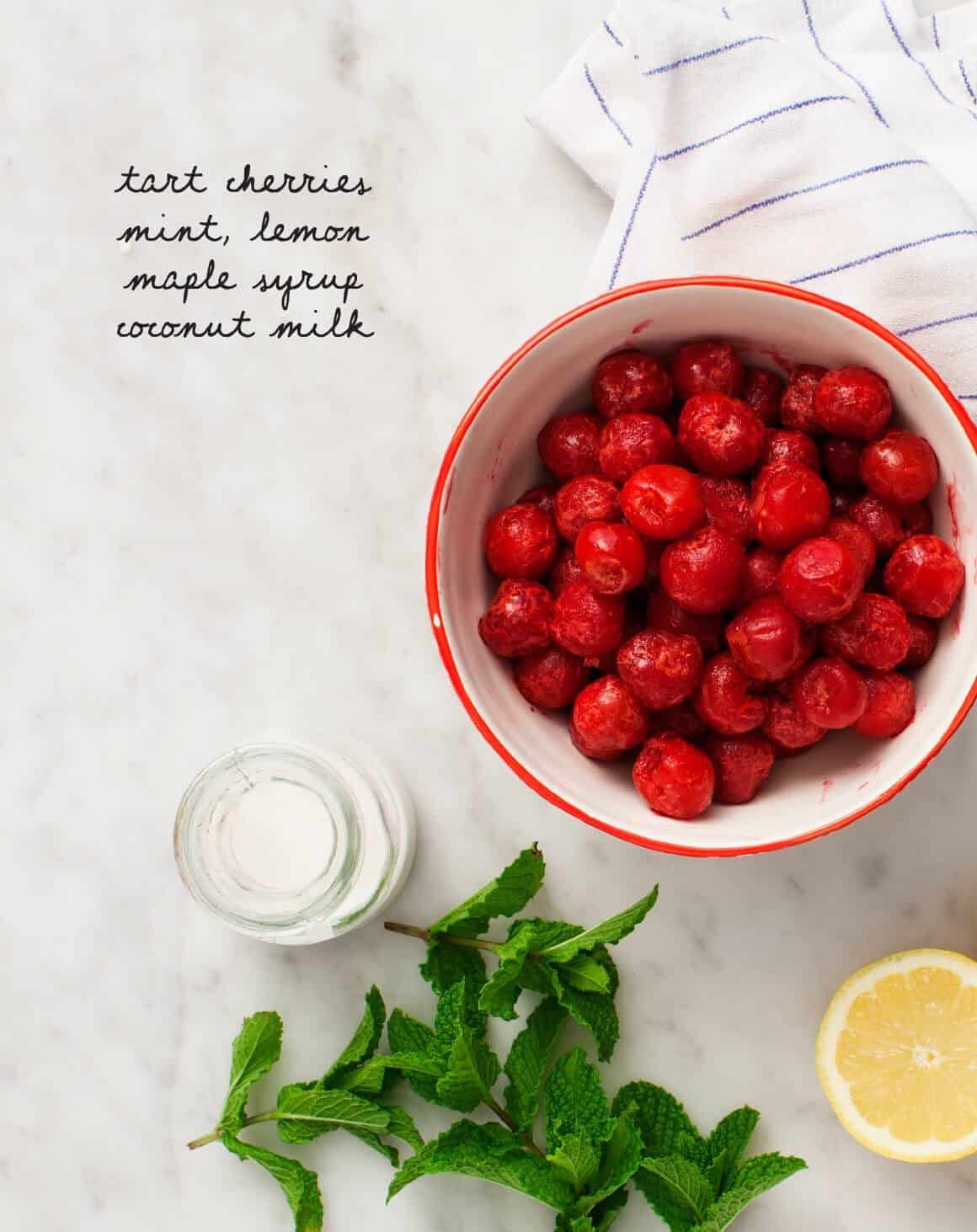 Jack and I both love Montmorency tart cherries for many reasons (see all of these recipes that use them). They have some wonderful superfood qualities, they're known to help soreness after a workout, and they're a natural source of melatonin which helps regulate sleep. We love them most of all, of course, because they taste good!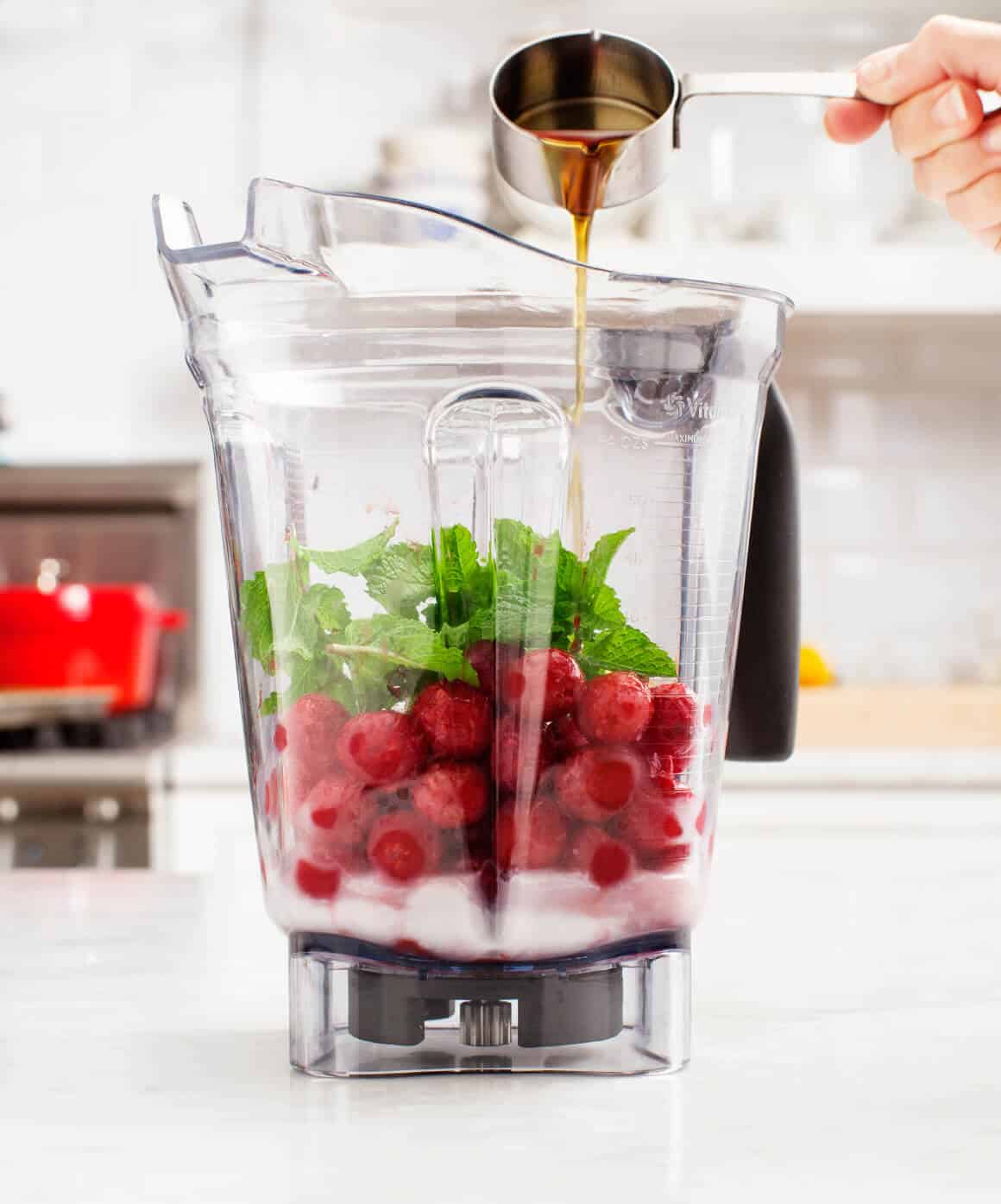 This recipe is naturally sweetened with maple syrup. Even thought it's very fruity and refreshing, it's still a pretty decadent dessert. I love just a little scoop as a treat in the afternoon – or better yet, serve it along with a scoop of vanilla ice cream for dessert – the combination is heavenly.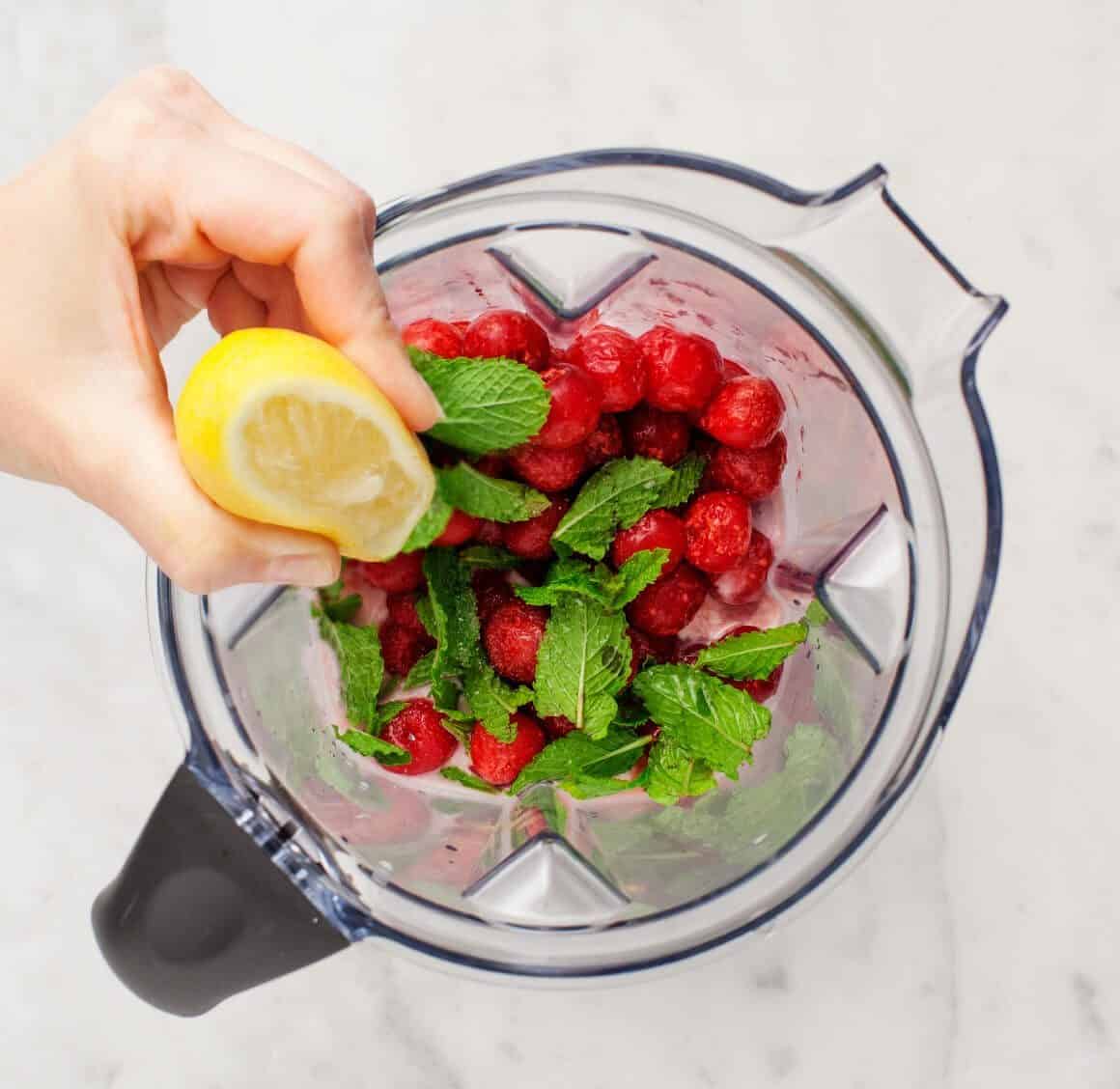 You can serve this straight from the blender where it will be more like the texture of soft serve ice cream. I suggest letting it firm up in the freezer for 2-3 hours or overnight. If you freeze it overnight, let it sit at room temperature for 15 minutes before serving and it will scoop nicely.