A few weeks ago, I had dinner with my friend Grace and she brought me the most delicious homemade blackberry jam. Since making jam isn't really my jam, I asked her if she would come over and share a recipe for the blog. Peaches were in peak season, so we decided on spicy peach jam. And last weekend, we jammed. Well, technically, she jammed. I watched. Jack took pictures.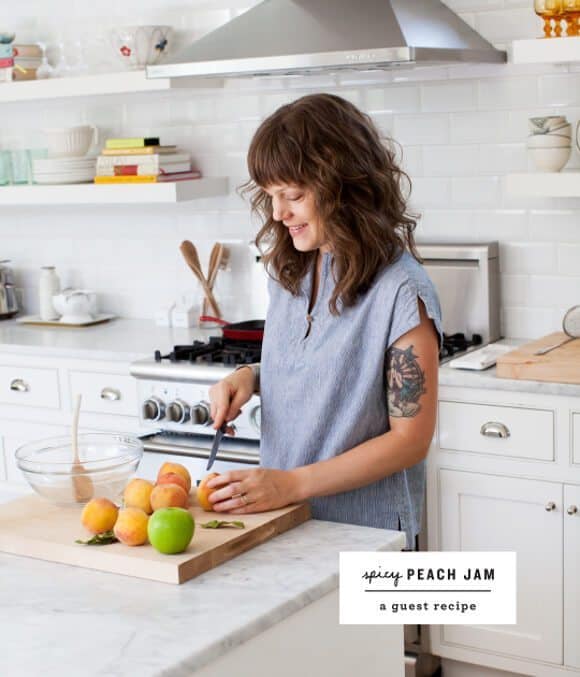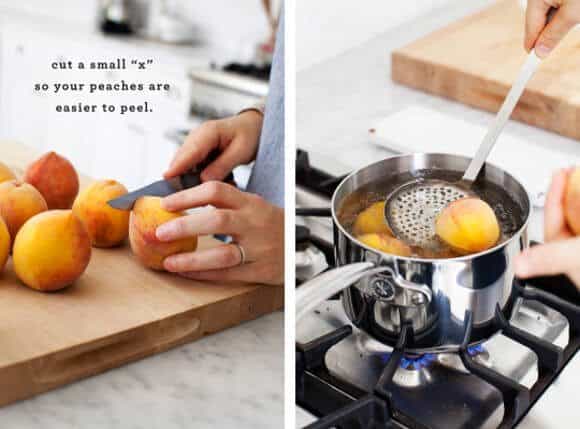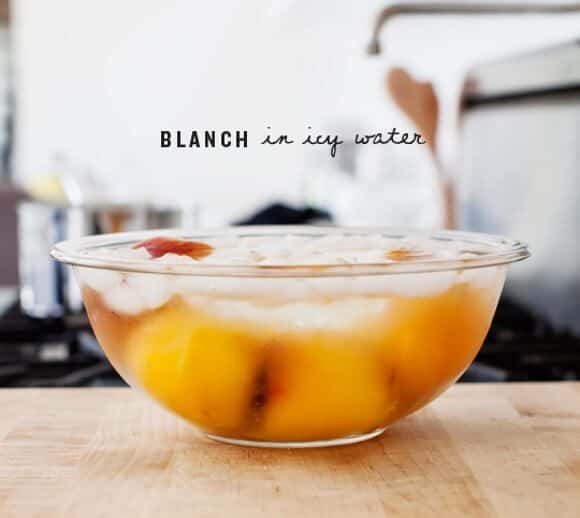 (Canning aside), I was surprised how easy this was. The recipe looks long but, really, the most time consuming part is macerating the peaches overnight. The hands-on steps went pretty quickly.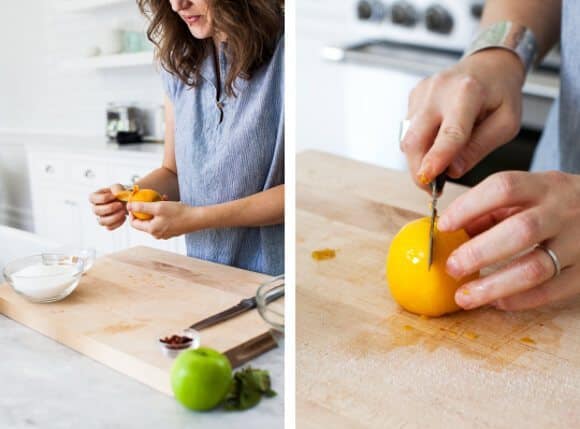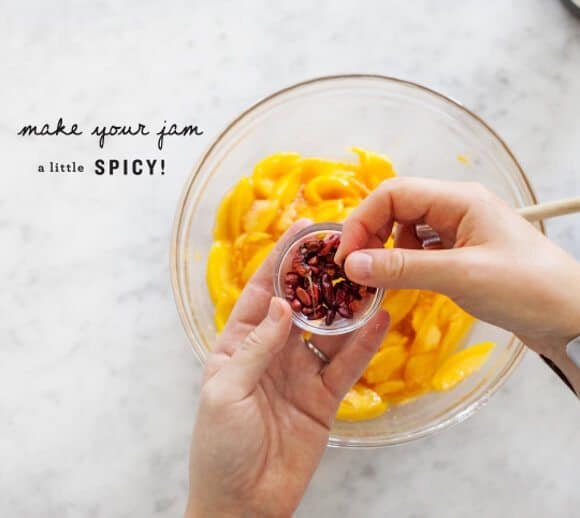 I just love the sweet & spice combination. I've been eating this jam on toast all week – it's especially delicious with a slather of ricotta or almond butter. I'm also thinking it would be a fancy, unexpected addition to tacos similar to these.