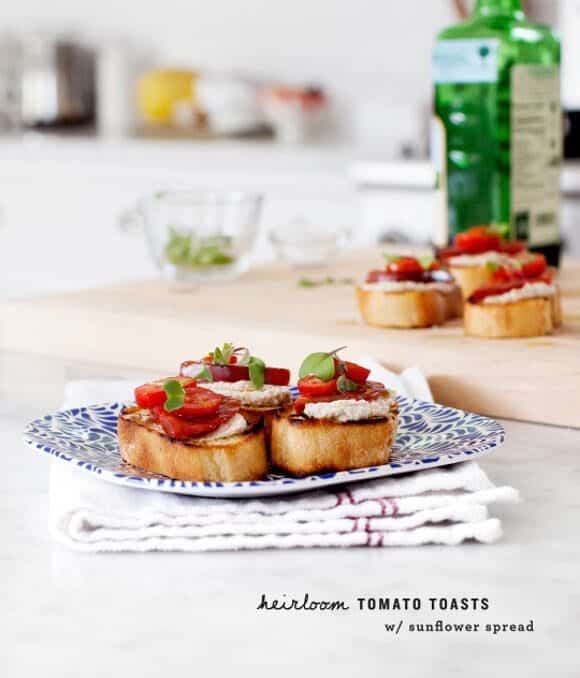 You may have noticed that I love making non-dairy sauces & spreads of out cashews, walnuts, and almonds (to name just a few). Every time I post a nutty sauce, I get a comment or two from readers who are allergic to dairy and nuts. (And I totally feel for you). Hopefully, you are not also allergic to seeds because my current obsession is this spread made from sunflower seeds.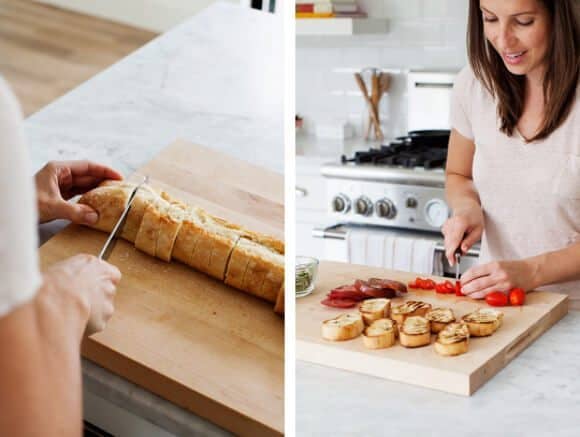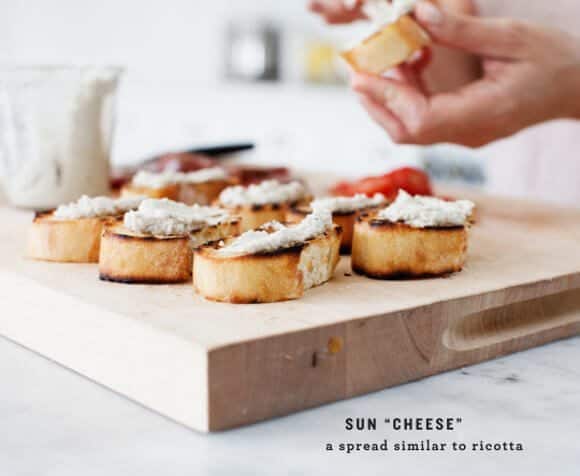 Sunflower seeds blend up to become a similar texture to ricotta, although the flavor of this spread is a bit more rich & tangy. I've posted similar recipes in the past - this time I've altered it to use easier-to-find ingredients. I'm hoping you love it as much as I do.
I made this last weekend and slathered it on grilled baguette along with some beautiful brandywine heirloom tomato slices. It would also work well as a dairy/nut replacement on this fig pizza, on this peach salad, on these avocado tartines, and also dolloped onto these baked sweet potatoes. (If you can't tell by now, I make this all the time).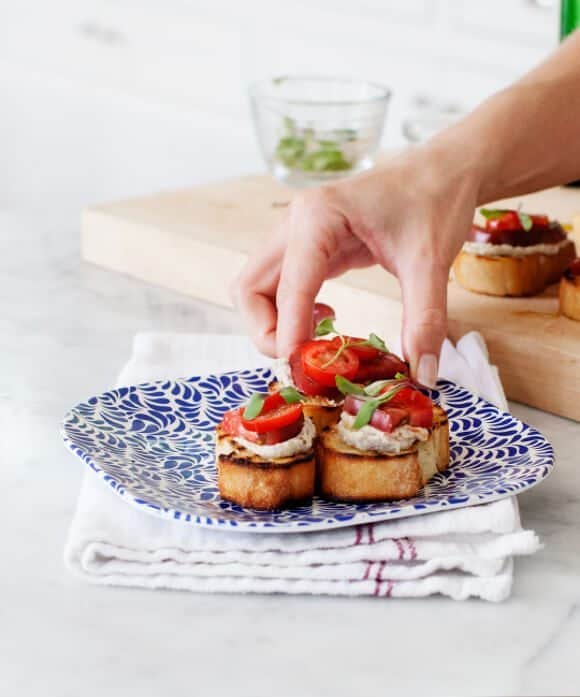 Of course, summer snacks are best enjoyed on pretty plates! These Cool Montecito Salad Plates from Q Squared are a fun & festive way to serve brightly colored appetizers. Love and Lemons readers will receive 20% off purchases. (enter code: LOVEANDLEMONS)