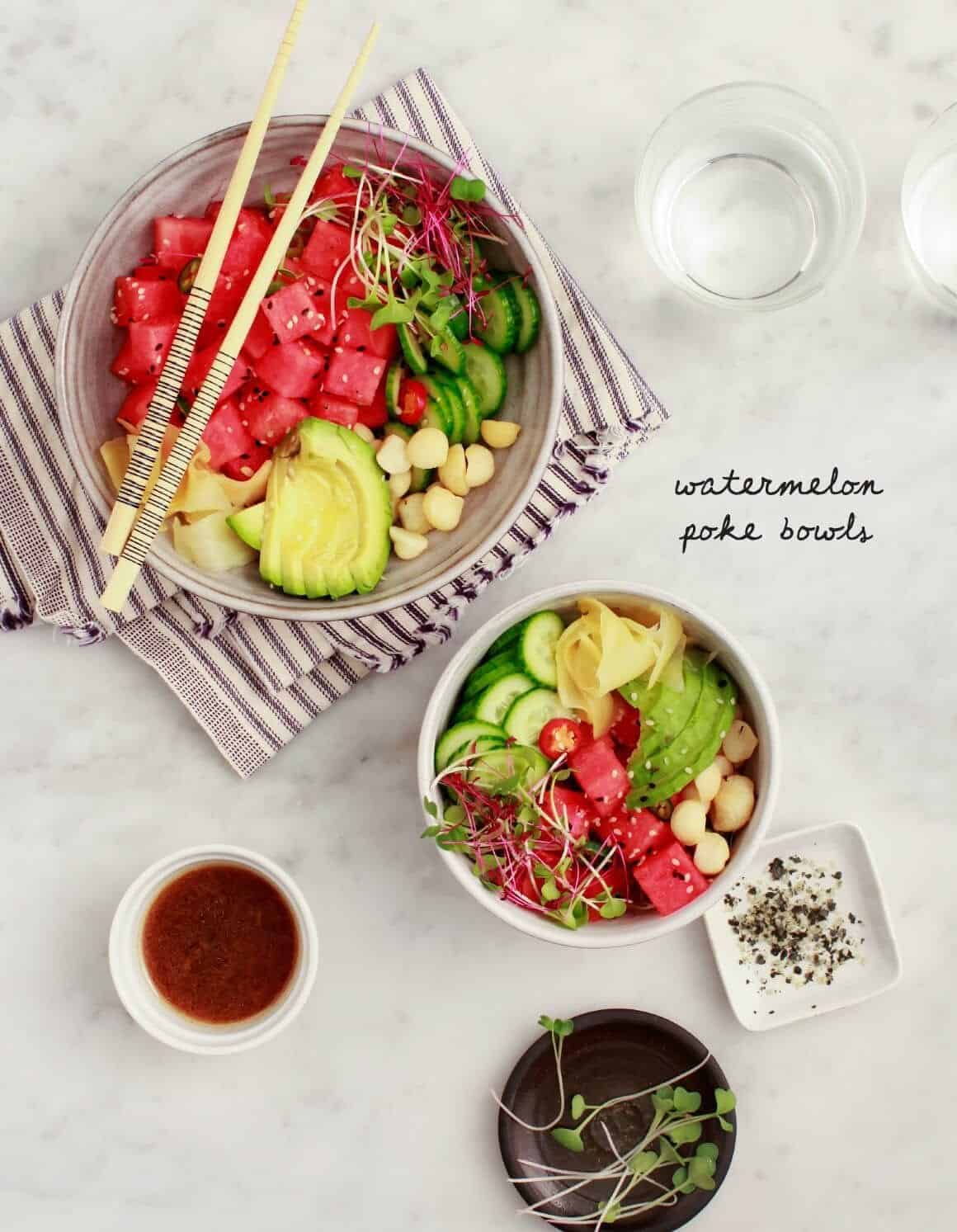 There's a new poke bowl shop in town called Poke Poke, and we're just a little obsessed. Jack and I have eaten there at least 2x per week since it opened. In fact, as I sit to start writing this post, we've just returned from eating lunch there. We might be late to jump on the poke trend, but there's something so crave-able about these sort of deconstructed sushi bowls. Please tell me that we're not the only ones that get hooked on the same type of food for weeks on end?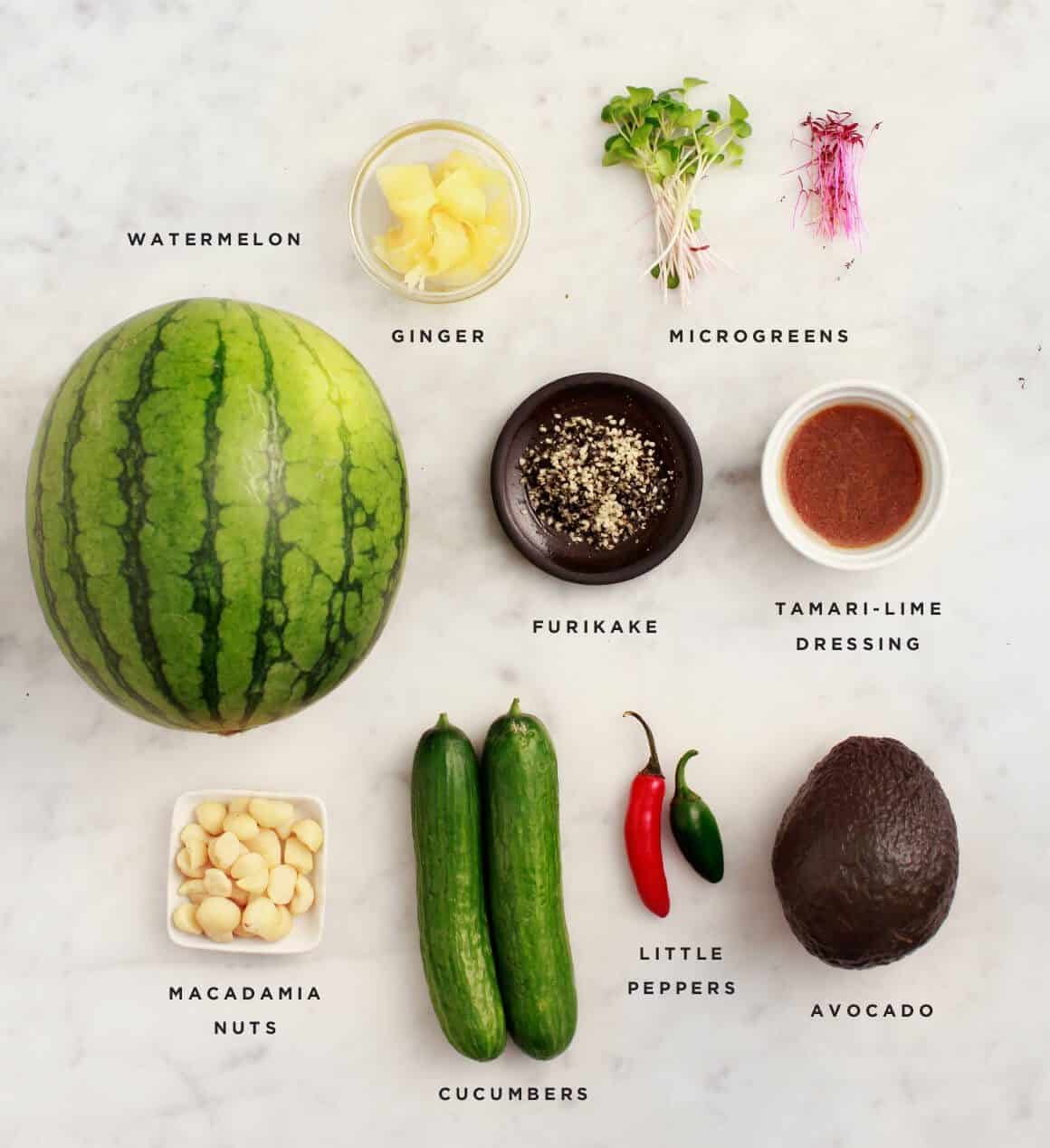 Even though Poke Poke is close to our house, I wanted to make a version at home to share with all of you. Only I didn't want to use fish because, well, this is a vegetarian blog. Also, I'm not a big fan of sushi-grade grocery store fish. Enter – watermelon. I first saw the idea here and I was intrigued. While it doesn't taste like tuna, it sure looks like it. It's so delicious with this tangy sesame-tamari-lime dressing and all of my favorite poke toppings like pickled ginger, cucumber, furikake (a toasted nori and sesame seed condiment), macadamia nuts and avocado.
It's so refreshing for the last of these late summer hot days!