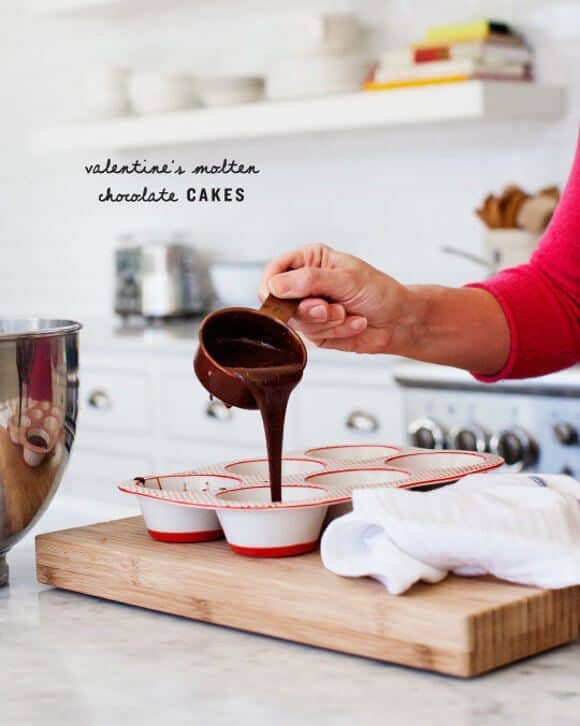 Happy almost-Valentine's Day! Jack here reporting on my first baking love – molten chocolate cakes. See, way before this blog, I pretty much had one staple "date night" dish. That dish was seared scallops and it was always a hit. Well, one Valentine's Day, I decided to kick it up a notch and shoot for the moon… by trying out molten chocolate cakes.
I had never made anything like a molten cake before, and for those unfamiliar, it's a cake that spills out chocolate sauce when you cut into it. It's a great show when it works. My first time making the cakes, I pulled them out of the oven, flipped the pan and a gush of chocolate sauce poured out. So what did Jeanine and I do? What anyone would do – licked the plate clean and tried again.
On the second try, I flipped the pan, plated the cakes, we cut in and PERFECTION. Chocolate oozed out, and we ate our second set of molten cakes for the night. Seeing how impressed Jeanine was made all of the effort worth it.
So it's Valentine's Day – go for it. It's a blast when you get it right, it's still fun when you don't, and no matter what you're still eating chocolate with the one you love. There are worse ways to spend a night.
Anyway, on to the making…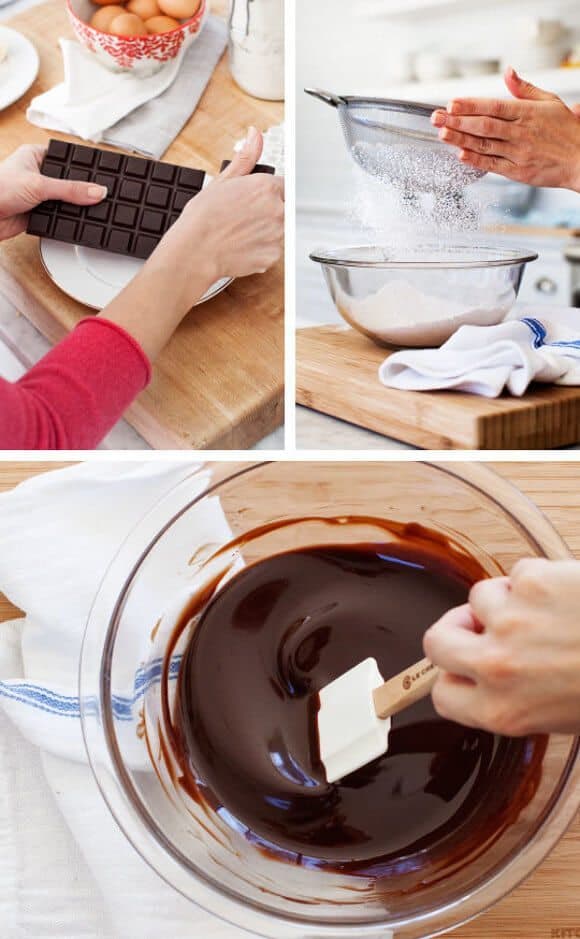 Avid readers may notice that this is similar to another molten cake post. Well it's the same. But with new photos and better instructions.
The prep for this recipe is super simple. The first step is tempering the chocolate and butter on a double-broiler.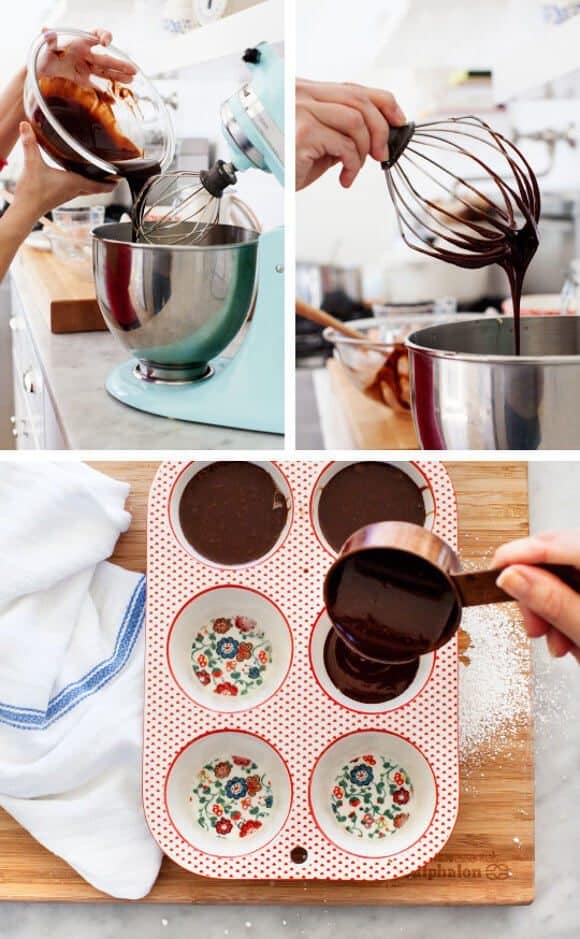 After that, you simply whisk the eggs, incorporate sugar, then chocolate (cooled to room temp – you don't want to cook the eggs!), then flour, one thing at a time until it's all mixed. Then you pour the mixture into your oiled muffin tin, 3/4 full for each cup.
Cook times can be a bit all over the place (depending on your oven) – it can be anywhere from 5-8 minutes. You'll know when it's done when the middle of each cake starts to puff up at the end. (Don't cook it much longer than that or your molten center will over bake).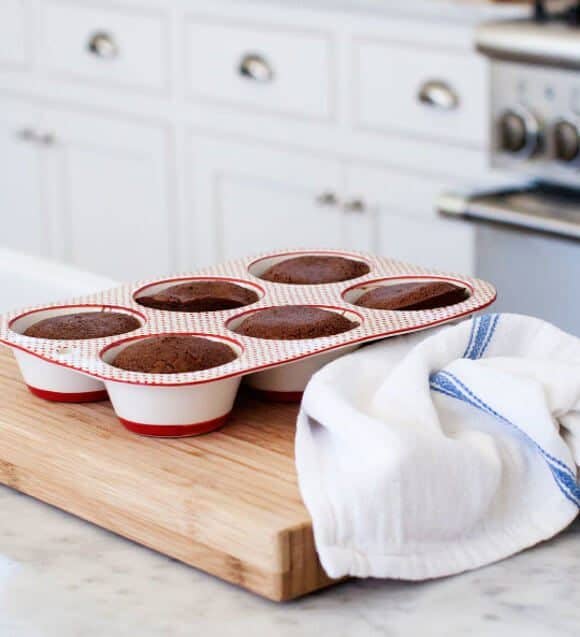 After removing the tin from the oven, you need to flip it, and here's the easiest way: Place the muffin pan on a cookie sheet, put another cookie sheet on top, grab both sides (squeezing the muffin pan) and flip it.
You want to lift the muffin pan and try to tap out the cakes as you go. Note that a few cakes may not come out. Ignore those and concentrate on the ones that do drop. Transfer them to a plate, put ice cream on top, cut them open and enjoy!