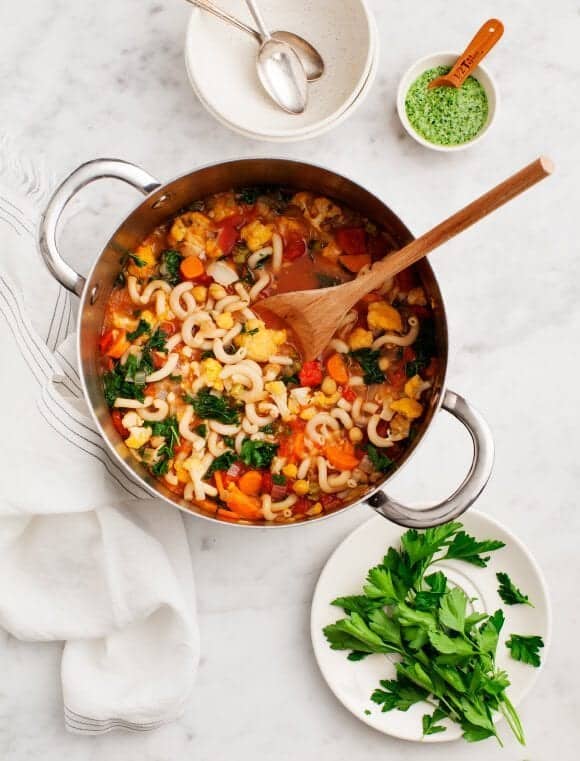 We're en route to snowy Chicago today and I'm trying to think warm thoughts. Yes, I grew up there, but I'm such a baby about winter. Scraping car windows, not being able feel my fingers & toes – I did it for years & it's just not my thing.
BUT I'm excited to spend a little time with my family, eat some good food, and probably cook a little. On the menu, obviously, will be warm food like this hot & hearty vegetable-packed soup.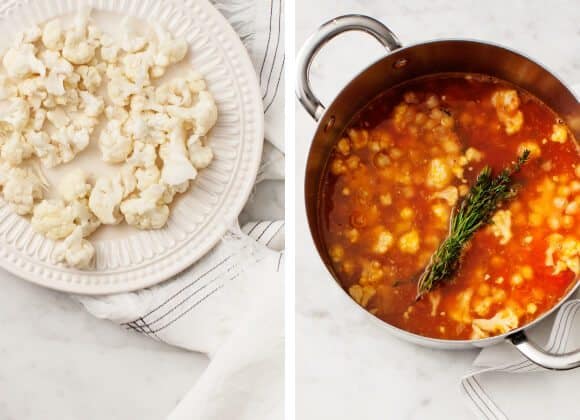 This minestrone is a little less than traditional – it's in between a soup and a stew, and it's a little heavier on the vegetables and lighter on the noodles. It's packed with good things like cauliflower, kale (and kale stems!). It's especially good with the hemp seed & kale pesto I posted yesterday.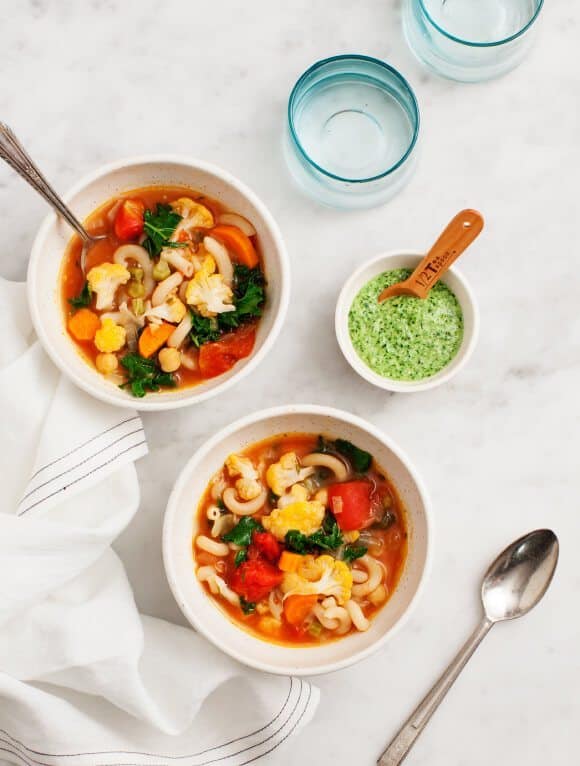 Sending warm soupy vibes!