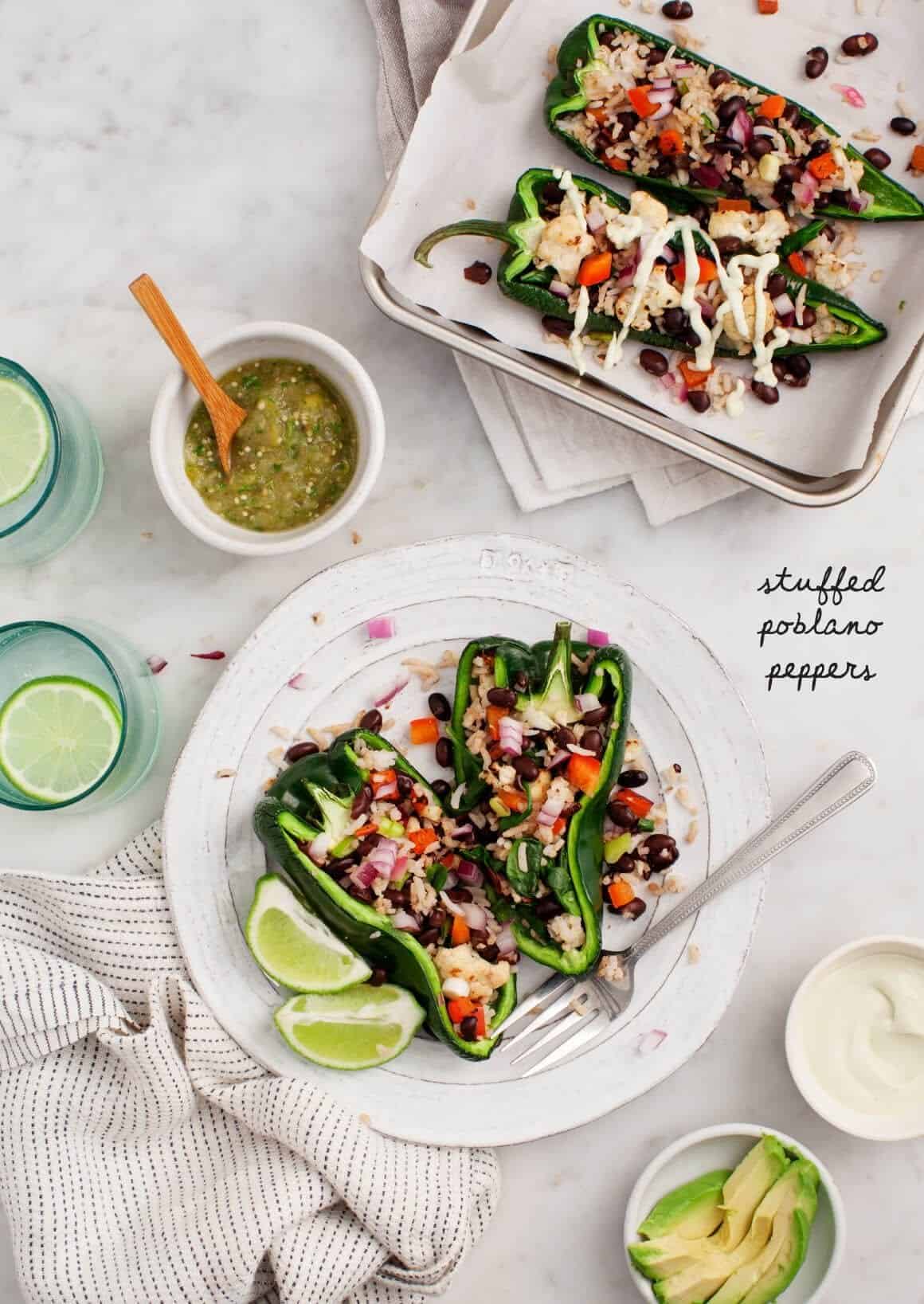 I just turned to Jack and asked "Hey, what should I write about stuffed peppers?" He grumbled back "I dunno know, maybe write about how we're stuffed in this room." It's 10:30am, and we've been stuck in the bedroom all morning with a jammed doorknob and two hungry dogs. And two very hungry people. A locksmith is on the way, but until then I'll tell you about this recipe… which will surely not make me less hungry, but here goes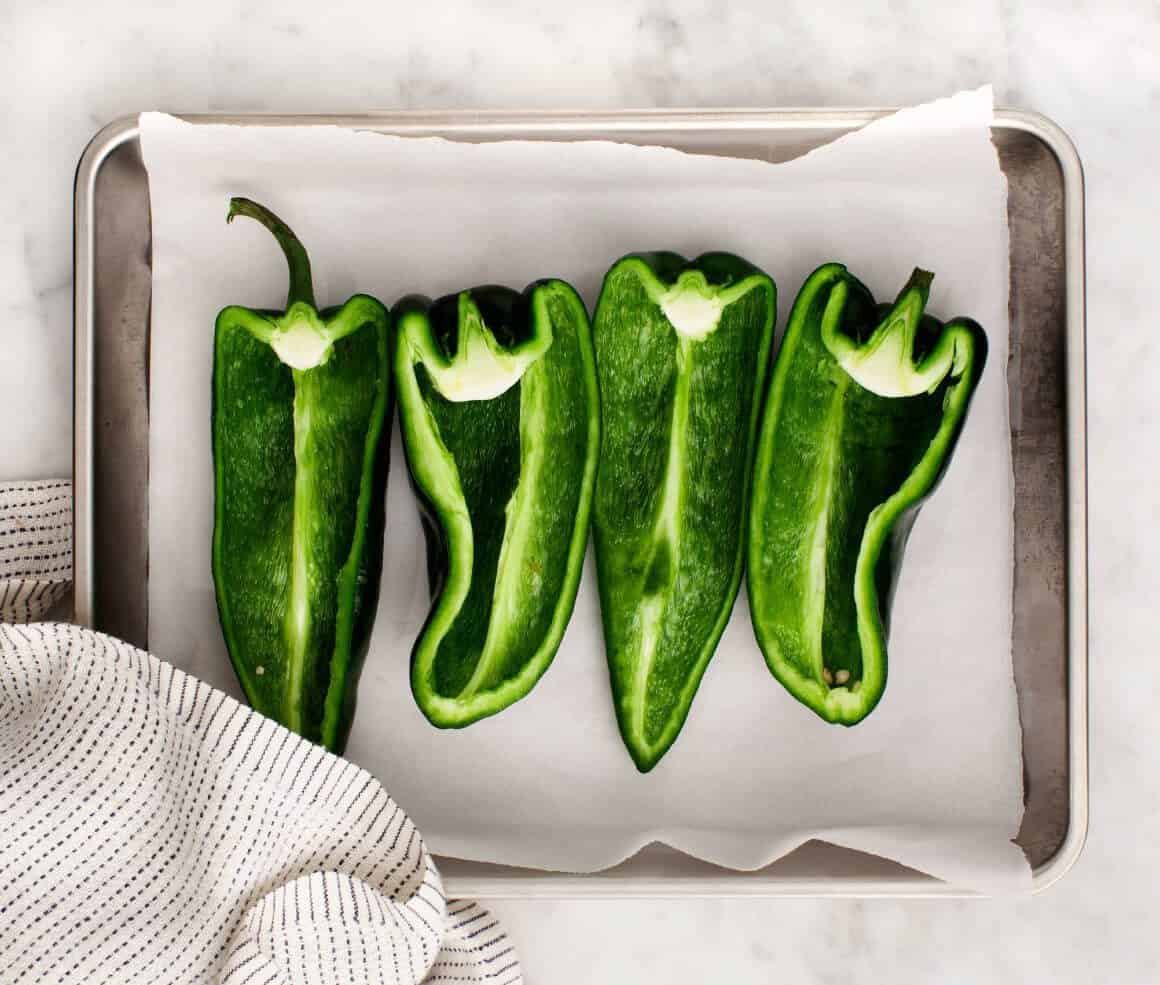 As the title suggests, this starts with poblano peppers. These peppers are usually mild, although the ones at the farmers markets in Texas this time of year are quite spicy so pick your peppers with caution if you're sensitive to spice. If you can't find poblanos, you can use any type of bell pepper that you like.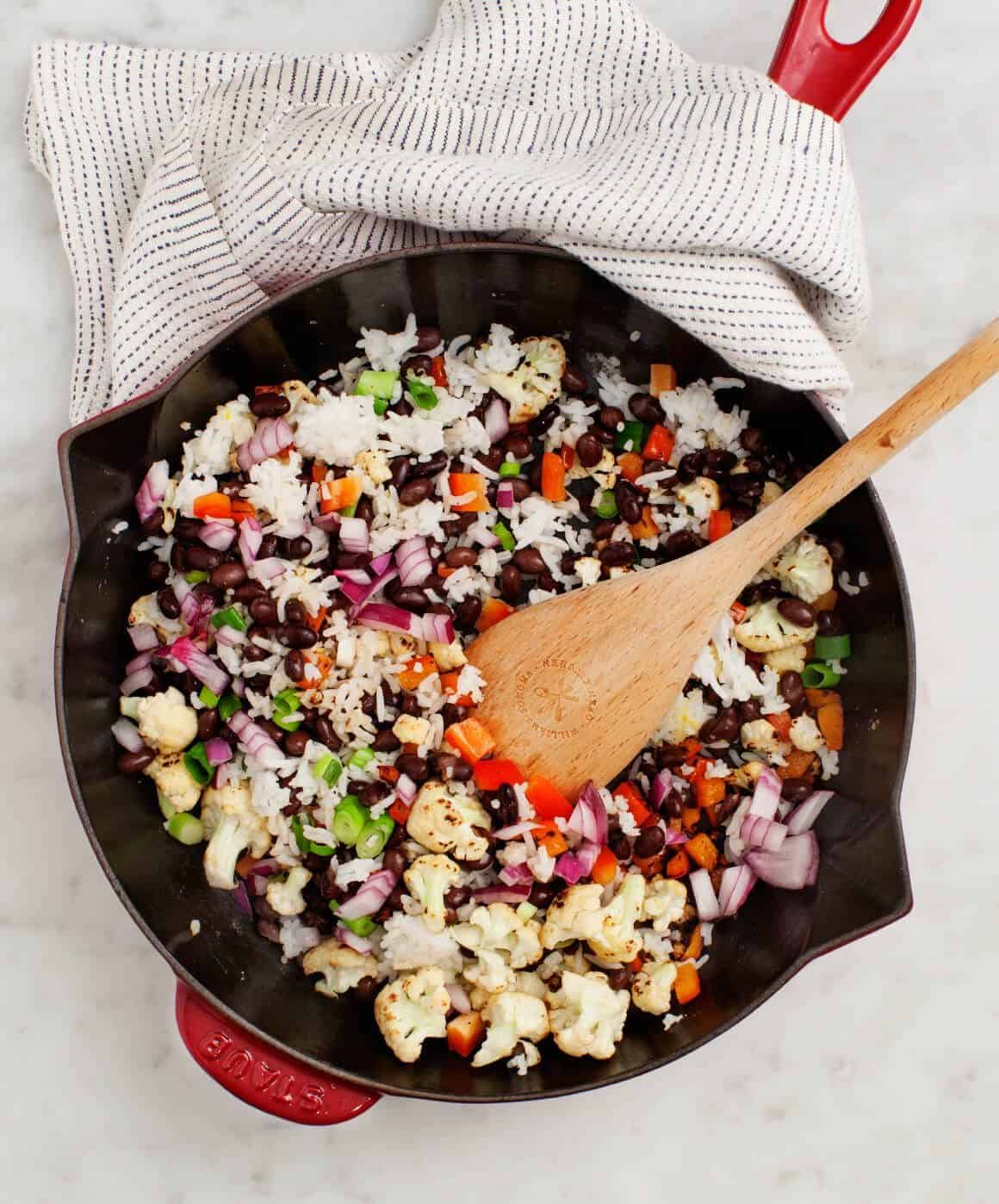 The filling here is made up of things that you might have easily available in your fridge or pantry – a chunk of onion, bell pepper, a small section of cauliflower, leftover cooked rice, black beans, spinach, a scoop of tomatillo salsa, and a smattering of spices.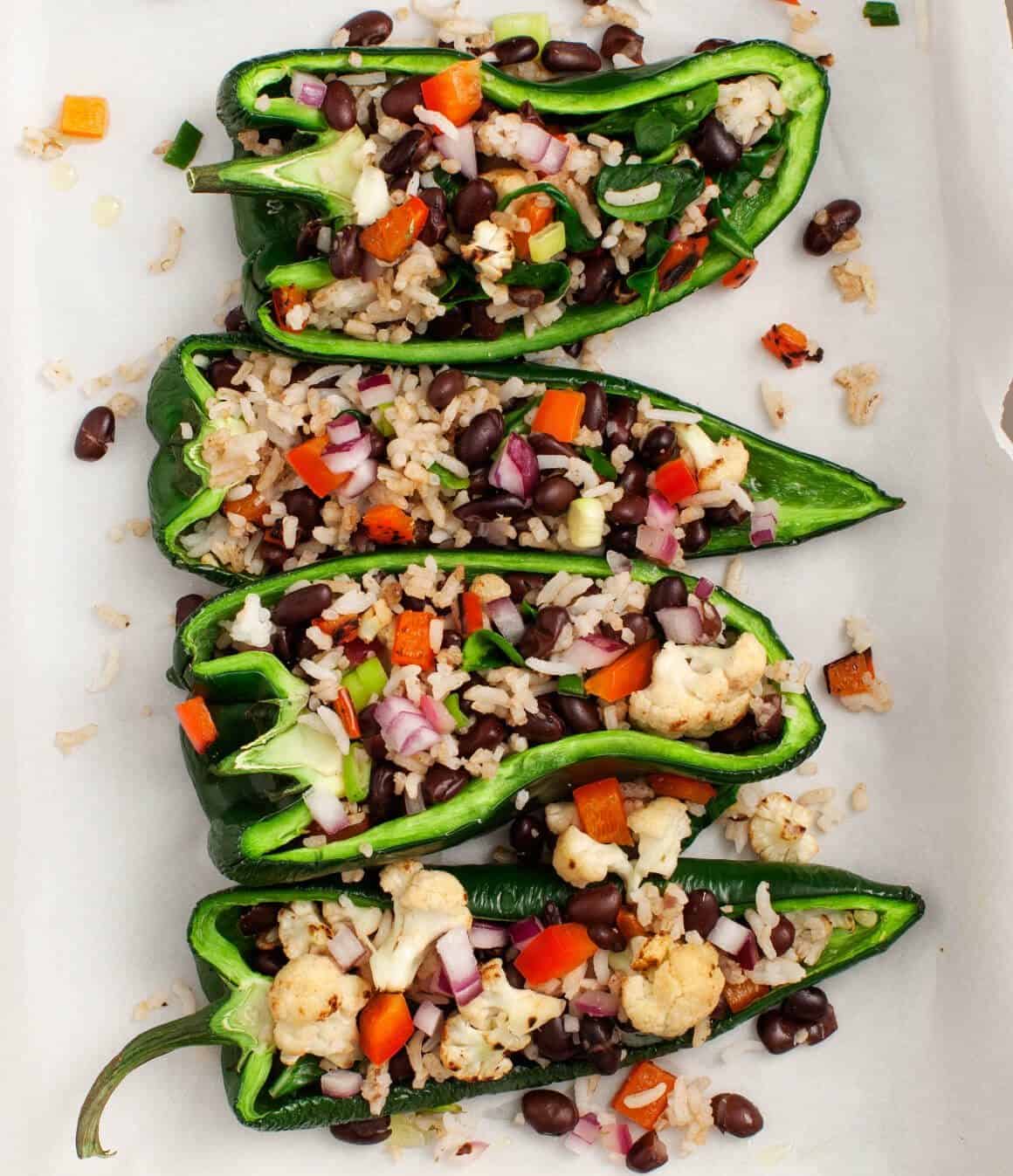 Instead of topping these with cheese, I opted for avocado, tomatillo salsa and cashew cream that I had leftover from this Cauliflower Burrito Bowl recipe. The cashew cream is a bit of an extra step, but it's SO GOOD with both recipes (blend once, eat twice) and I highly recommend adding scoops of it after you bake these vegan poblano peppers. Of course, if your a cheese lover, by all means, smother these in cheese and bake until it bubbles.