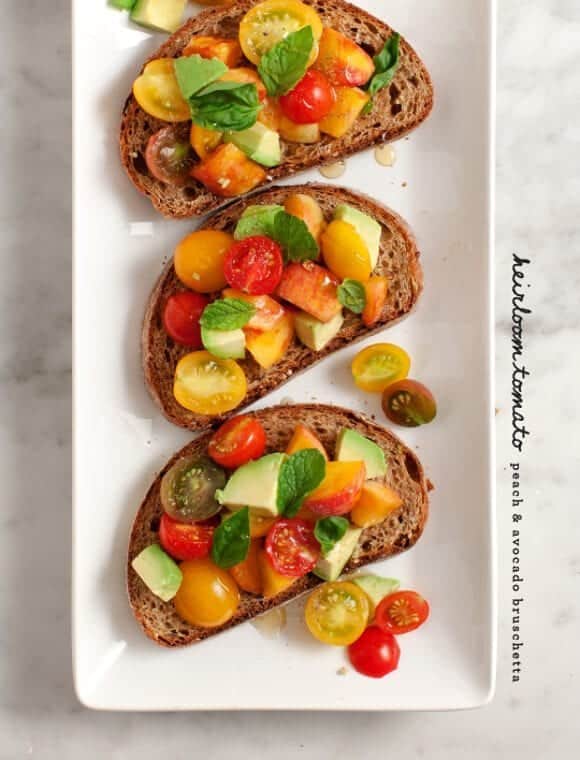 It's peach season over here! (I know, it comes early here in Texas). But when it's peach season I have just one objective: Eat as many peaches as possible until it's not peach season anymore.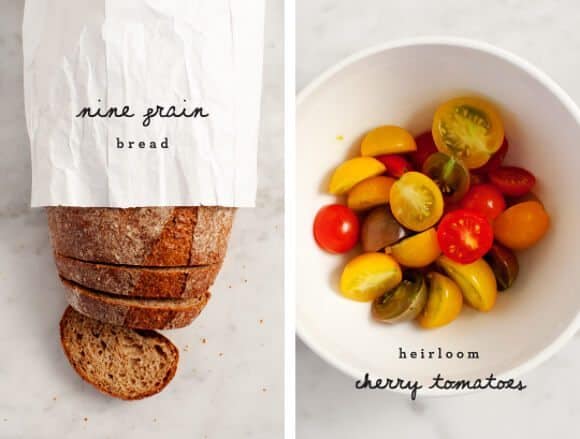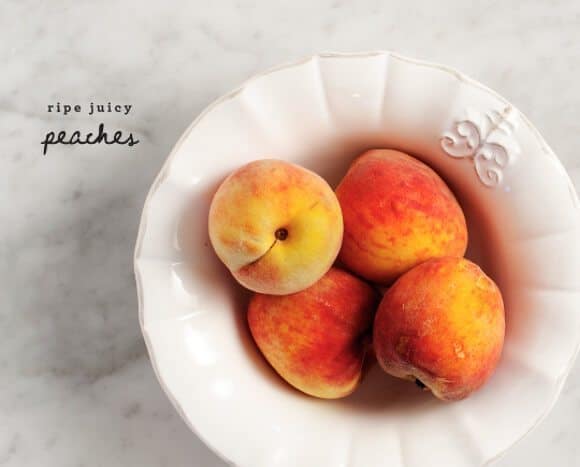 On Saturday, I came home from the farmers market with these beautiful heirloom cherry tomatoes, sweet peaches, and my favorite nine grain (Easy Tiger) bread. I truly believe summer food should be simple, so I made this easy bruschetta for dinner along with a huge salad. It was perfect for a hot summer evening along with ice cold white wine.
I used creamy avocado this time instead of any sort of cheese, but it would also be nice with a little burrata or even a slather of goat cheese.