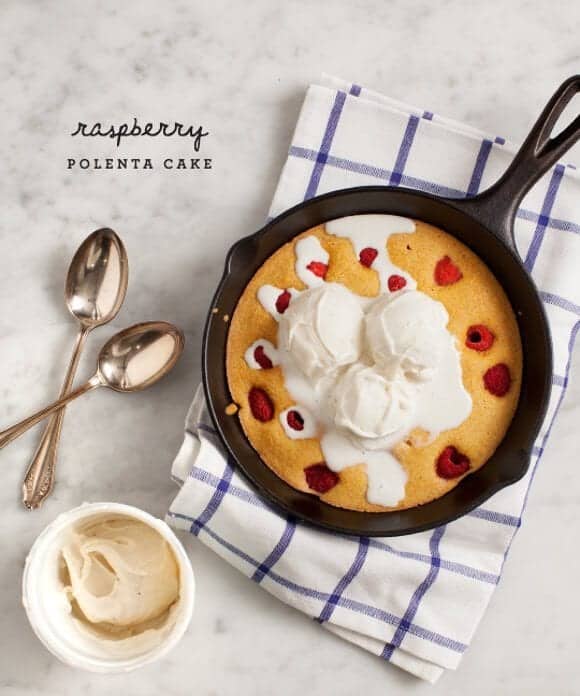 What do you make with leftover polenta and leftover raspberries? Cake, of course! But not just any cake – cake in a skillet. Because skillets = summer.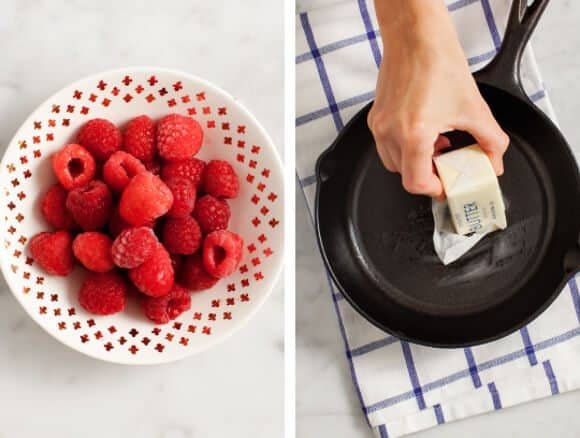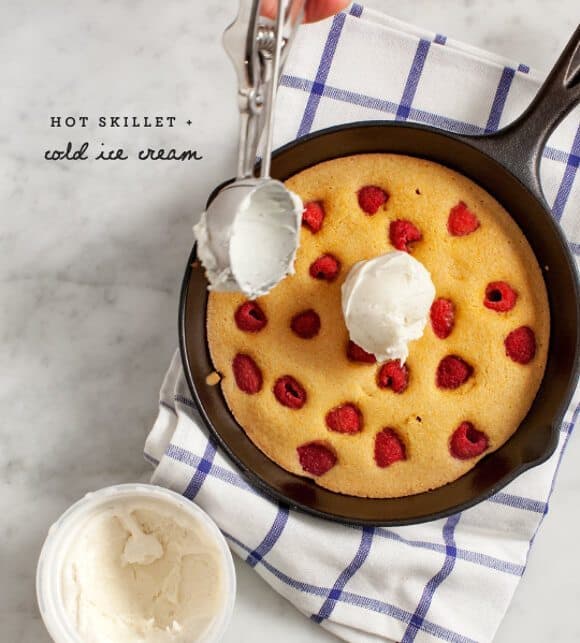 Aside from the little bit of butter I used to grease the pan, this cake is vegan and made with coconut oil. It's naturally sweetened with maple syrup and, of course, the sweetness that comes from the raspberries. (note: you can grease your pan with coconut oil).
It's a (smaller) version of this peach cake I made last summer – in my 10-inch skillet this cake is just 4 servings, but you can double it if you have a larger skillet and more mouths to feed. I prefer it straight out of the oven with melty ice cream on top. Although, the leftover slices were delicious (sans the ice cream), for breakfast the next morning.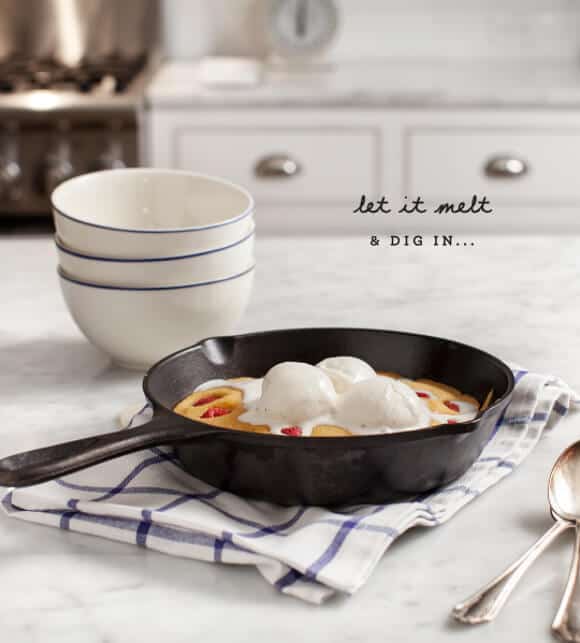 Oh, and it goes without saying that you could top this with any fruit you like.