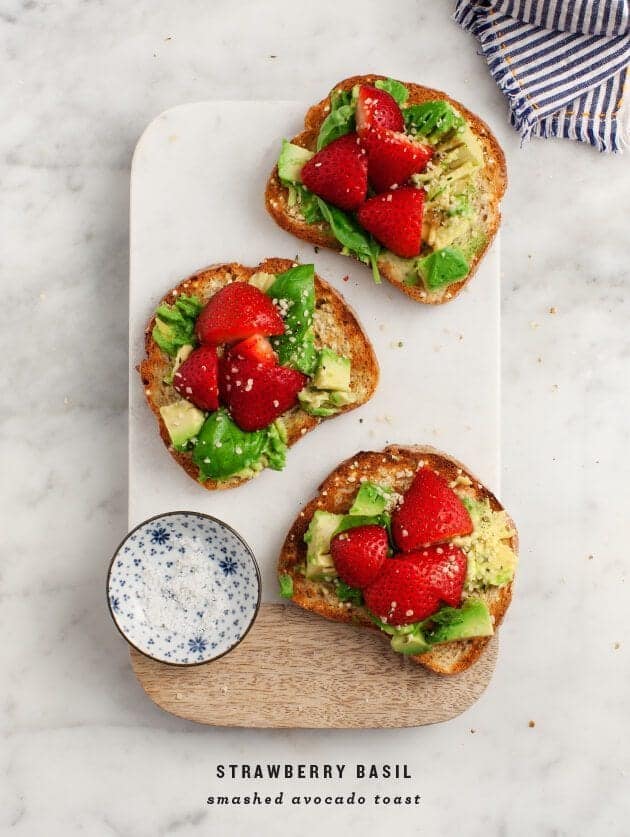 There are some food trends that I wish would end (sorry, oatmeal). There are others that I hope never end – like avocado toast. In my opinion, this one's not going anywhere simply because avocados are awesome. And I'm totally fine with that.
A few months ago, I posted a fall/winter version of my favorite smushed green snack and now here's my spring take on the classic (I think we can call agree that it can be called that by now, right?)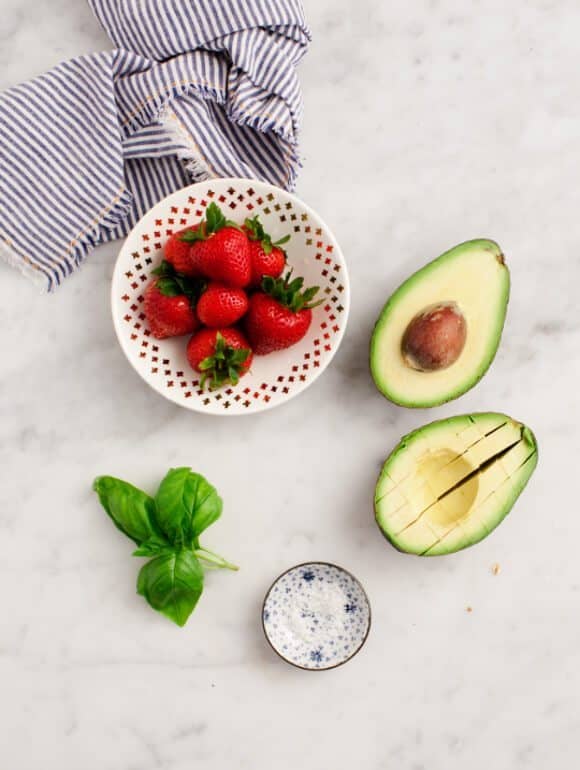 I love the sweet/salty/creamy combination of avocado, coarse sea salt and strawberries. These are a delightful little appetizer bites (or, for me, lunch), that take 2 minutes to put together. Don't forget the fresh basil!