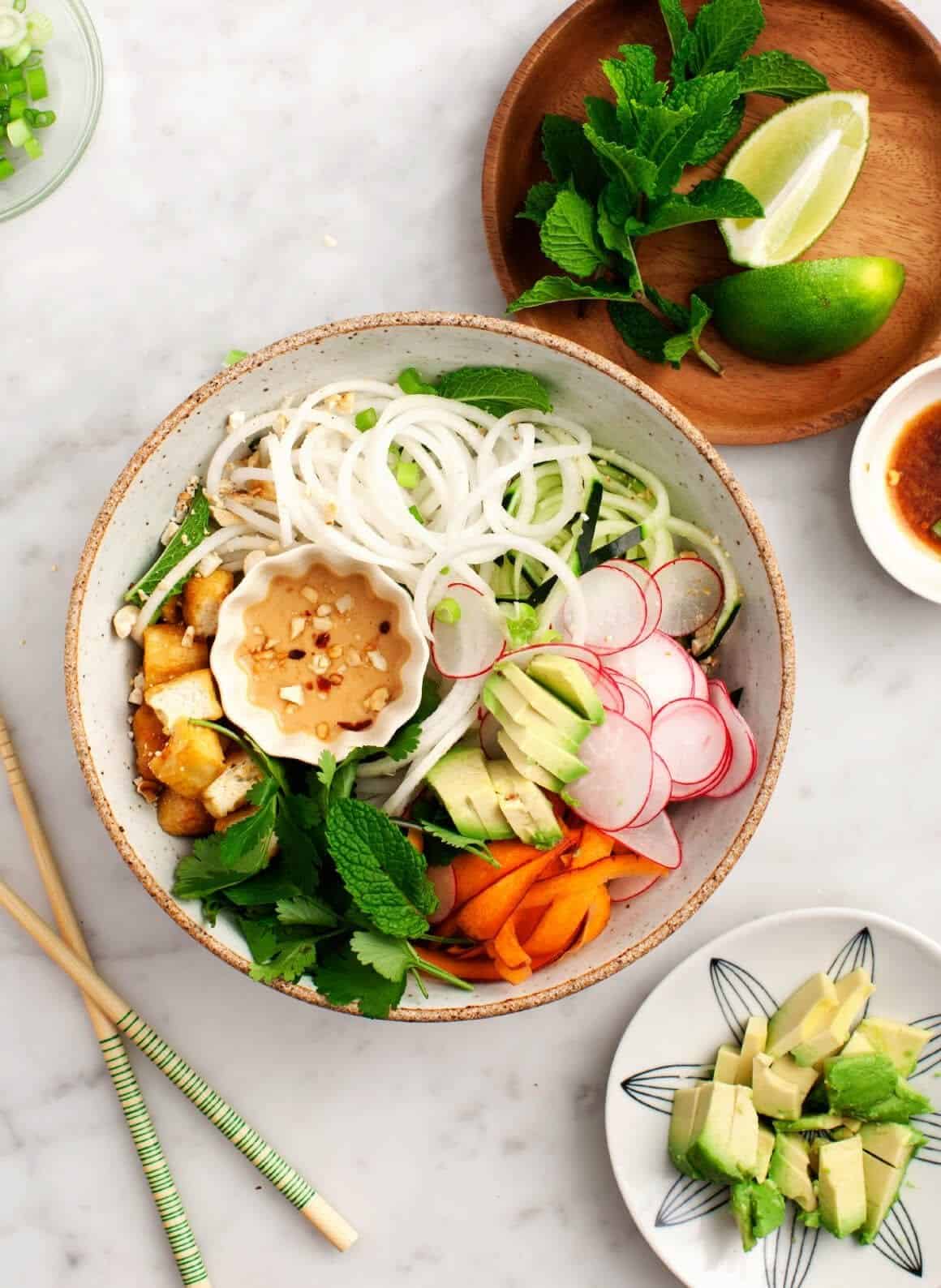 I've made zucchini noodles a whole bunch of times (here and here, to name a few). Zoodles seem to be all the rage, but have you tried "doodles"? Doodles (that's what I'm calling them) are noodles made out of daikon and they're awesome. They've got a little bit more bite to them than zucchini noodles and I find them to be less watery. I love how they look like rice noodles, yet these noodles are all vegetable.
To go along with the daikon noodles, I made these bowls with cucumber, carrots, radishes, tofu and fresh herbs. These are all bahn mi vegetables, so this is somewhere between a deconstructed bahn mi and a noodle bowl that I get all the time at Elizabeth Street Cafe. With avocado, of course.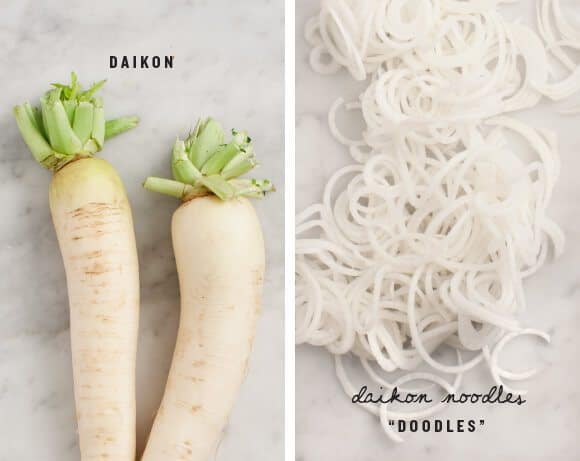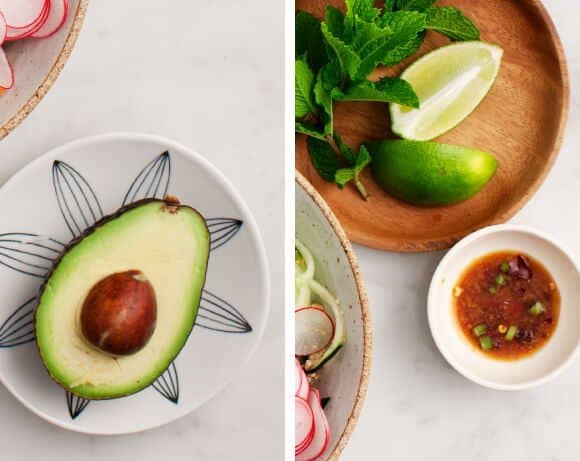 Serve these bowls with a bright, tangy sauce. This one is made with lime, rice vinegar and tamari – it's salty in that good fish-sauce-esque way but without fish sauce. I also made a creamy cashew sauce to serve on the side. I know, two sauces sounds like extra work, but I just mixed some of sauce #1 with cashew butter (you could also use peanut butter), and voila – 2 sauces. The first sauce is very light, and the creamy cashew sauce is rich, so they work together nicely.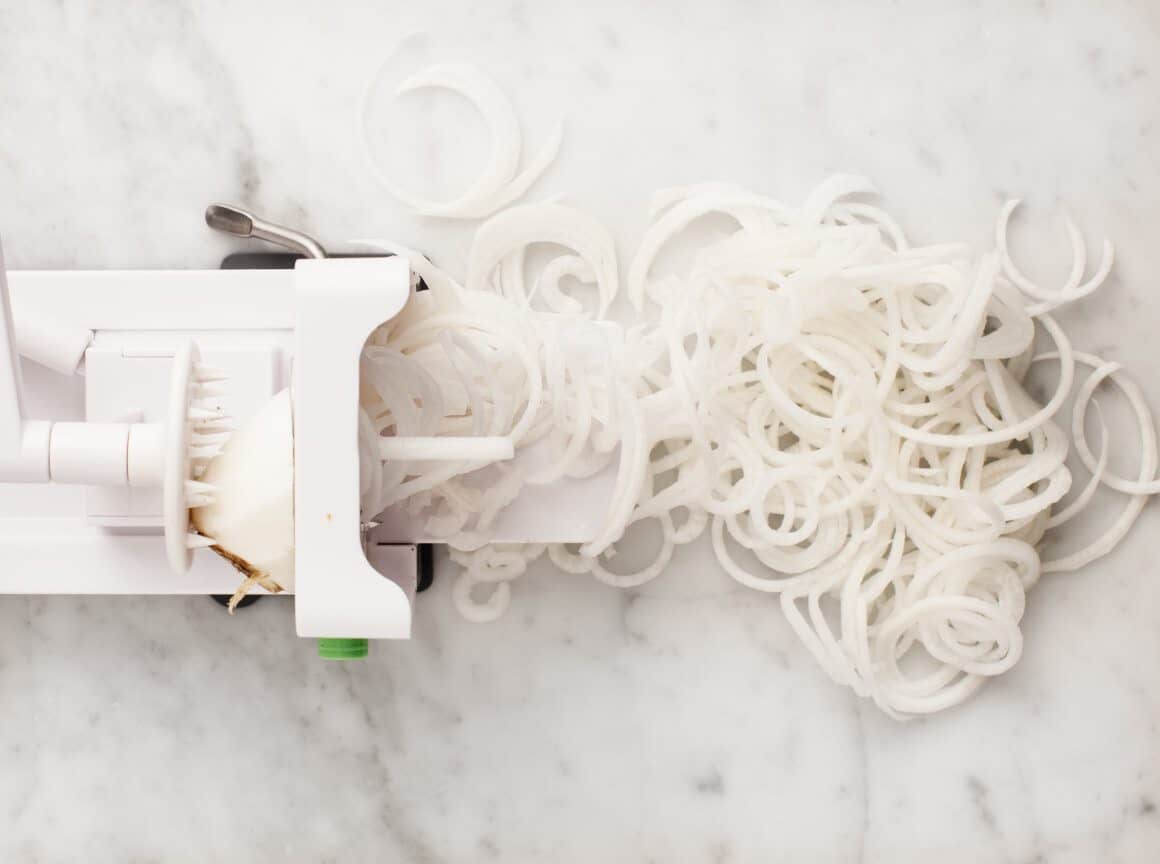 I've tried a few spiralizers and I'm really enjoying the Inspiralizer. It's sturdier and easier to store than the Paderno. I highly recommended it if you want to get into veggie noodling.
If you can't find daikon, you can use zucchini noodles. This recipe would also be great with cooked rice vermicelli noodles.