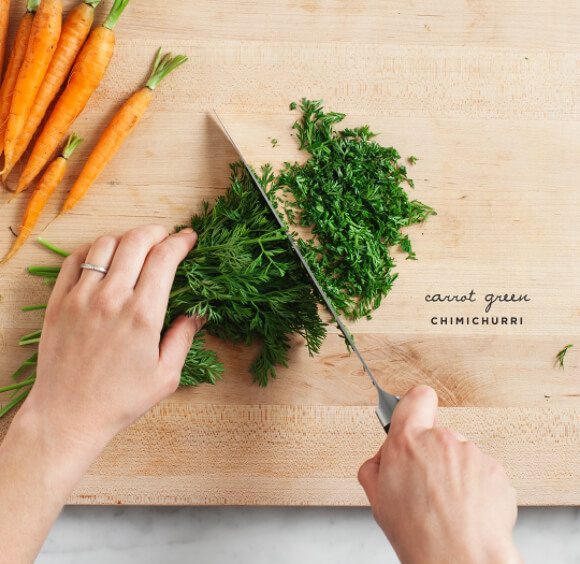 I'm going to spare you another pesto post (although you could totally pesto these)… Today, we're making chimichurri out of the tops of carrots. I don't know who ever started the idea that these vibrant greens should be tossed – they're edible and delicious so lets start using them!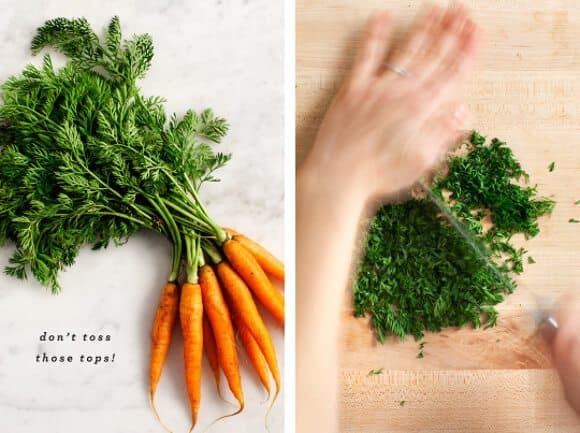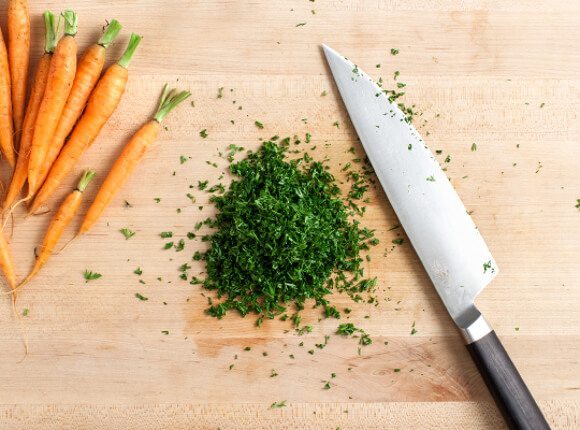 Wash your greens well, and chop them as finely as you can. Mix them with spices, olive oil and white wine vinegar. Roast the carrots to go along with it. Serve this with veggies, toasted bread, grilled meat, or fish… whatever you like.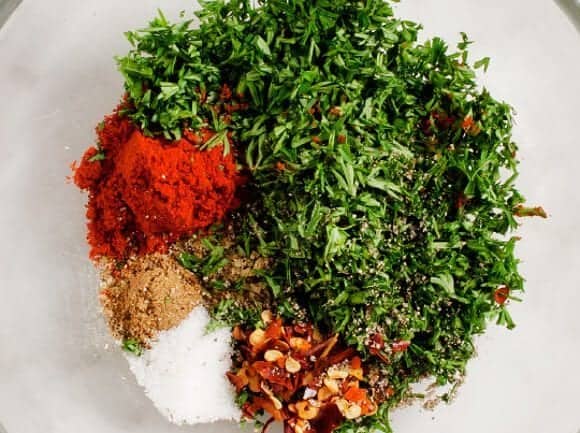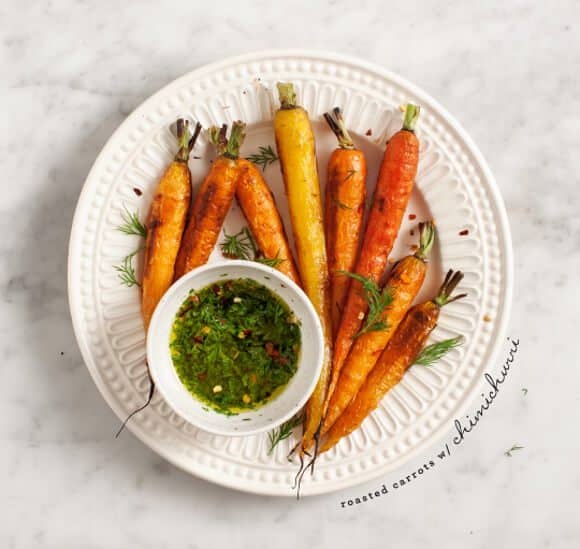 This recipe comes with a cute little backstory. A few years ago, Jack and I spent some time in Argentina. Upon returning home, I couldn't find a recipe that tasted as authentic as chimichurri we had there. (Everything I tried was too parsley-ey and the spice balance just wasn't the same). That is until, recently, we met an Argentinian friend – a coworker of Jack's – who so kindly called his mother for her recipe. And it was, of course, just right.
This is a slight spin on that recipe. I altered it just a bit to work with the carrot greens and to make it thick enough to be dip-able. (Notes about the original recipe are included below).