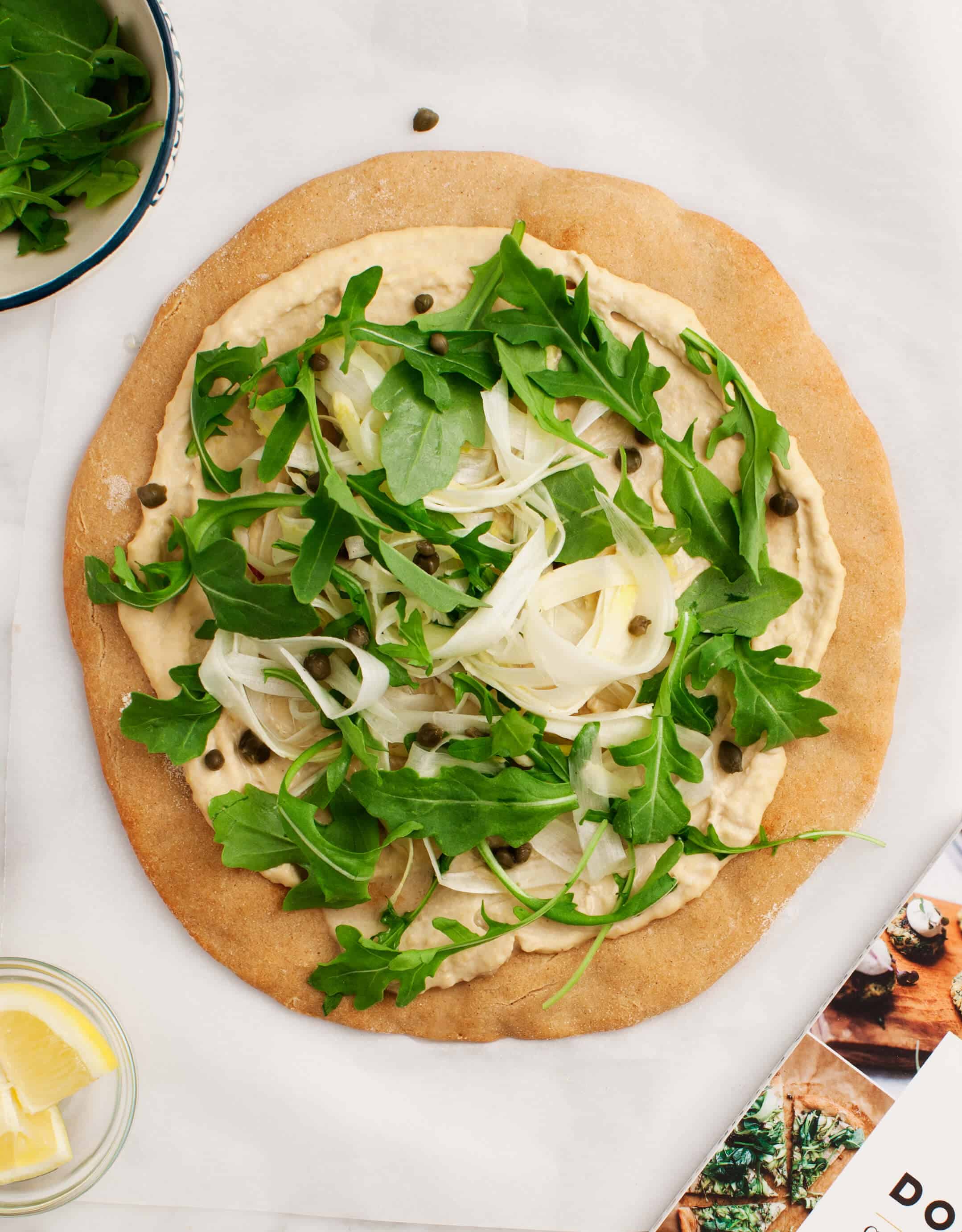 Move over cauliflower crust pizza, we've got chickpea flour pizza!
Whenever I announce that we're having "pizza night!" Jack gets excited. But when I follow it with "gluten free pizza night!," he knows that he's about to work with overly sticky dough that he can't toss in the air.
Air-tossing aside, this dough was easy to work with and we both enjoyed making (and eating) this pizza, which comes from the book Chickpea Flour Does it All, by Lindsey Love. Lindsey is also the creator of one of my absolute favorite food blogs – Dolly and Oatmeal. I'm sure many of you are fans of hers as well, if you're not go check out her site! It's jaw-droppingly gorgeous and it's full of gluten-free and dairy-free recipes.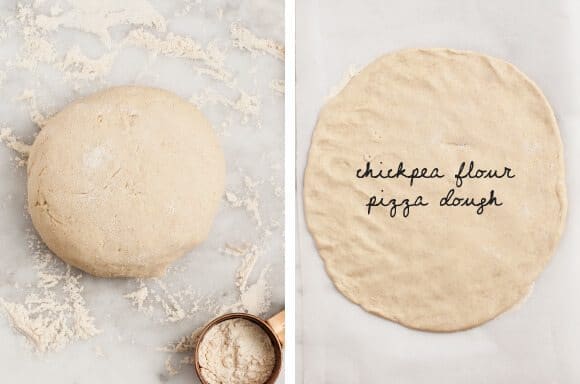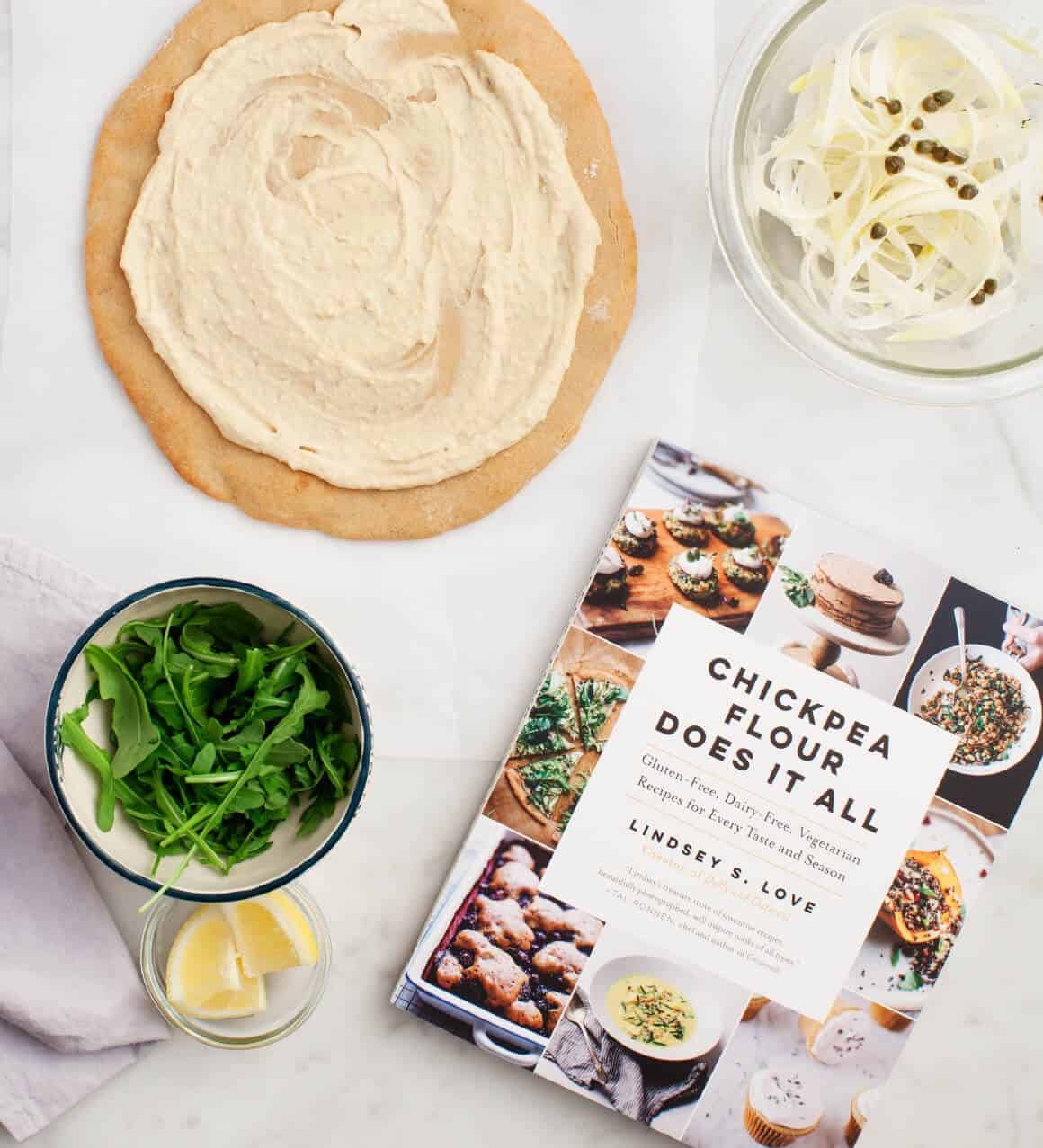 But this book – it's so good! I don't have very much experience cooking with chickpea flour, but I'm inspired to use it more since it's so nutritious. I also made her Lavender Vanilla Cupcakes and was blown away by how good they were. I actually made them twice because the first batch disappeared too quickly.
This dough recipe requires a few extra ingredients than you might have on hand, but once I had them all, I could easily make the rest of the recipes in the book.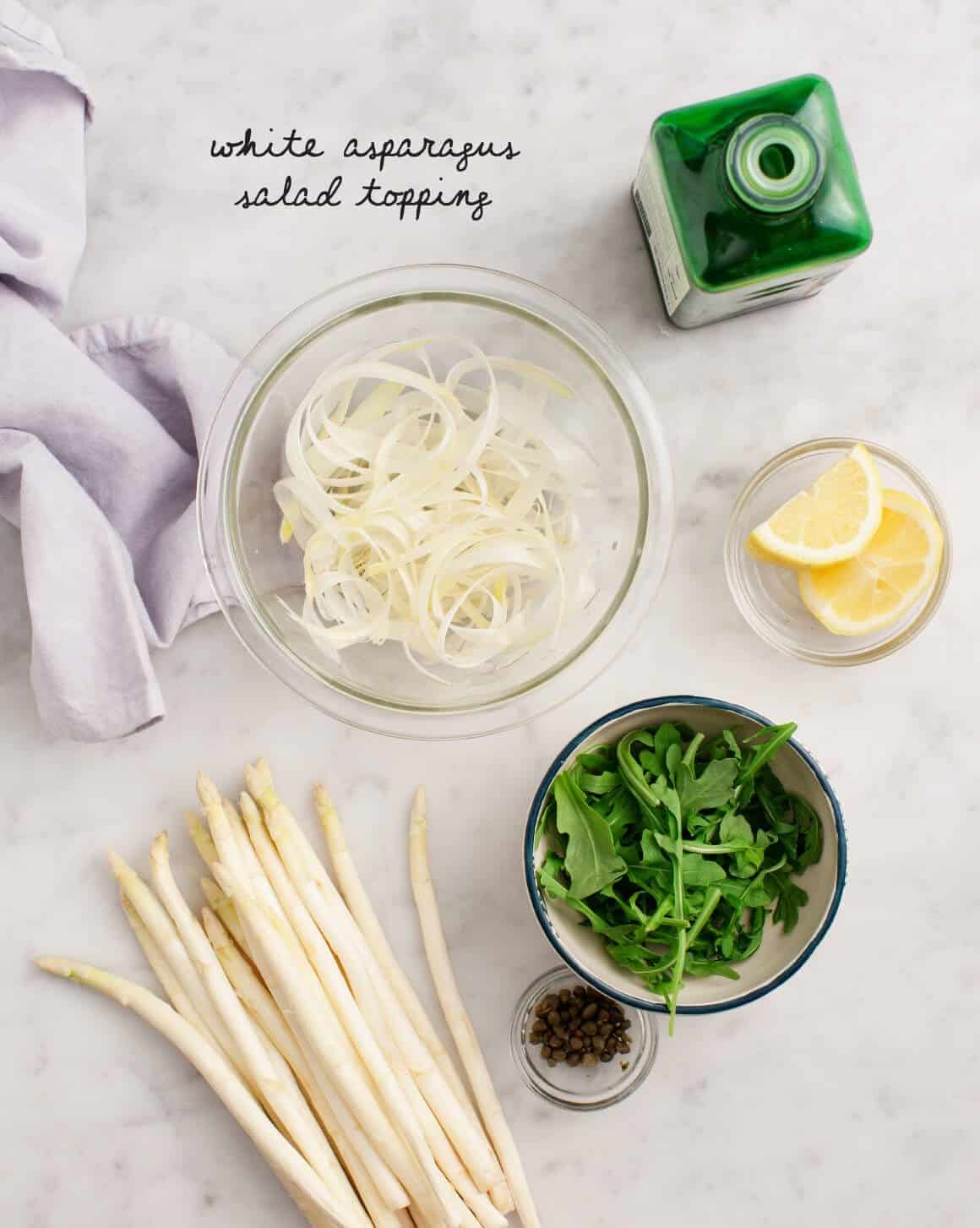 This pizza crust would be delicious with regular pizza toppings – sauce, cheese, or vegan cheese, but I followed Lindsey's cue and made this light & lovely salad pizza. I couldn't find green asparagus, so I used white. And her recipe calls for pea shoots, which I couldn't find, so I used arugula.
This recipe made two medium sized pizzas, which was enough for us for two dinners. We made the dough, baked half of it one night, and the other half the next night. Lindsay notes that the crust also freezes well, so check out the recipe notes for her suggestions.
Oh, and go get her book! (CLICK!)