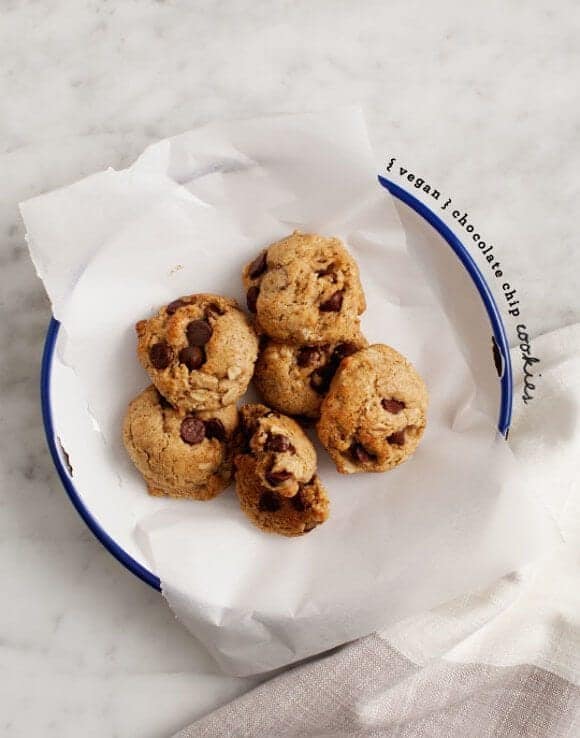 Happy Saturday! Here's a sweet little (vegan) weekend treat.
I just realized, for as much as I love to bake cookies, this blog is seriously lacking recipes to show for it. And then I realized why – the camera can hardly snap fast enough before Jack reaches his hand in and they all disappear. Waiting for me to arrange warm cookies nicely on a plate is just not something this guy I'm with has patience for.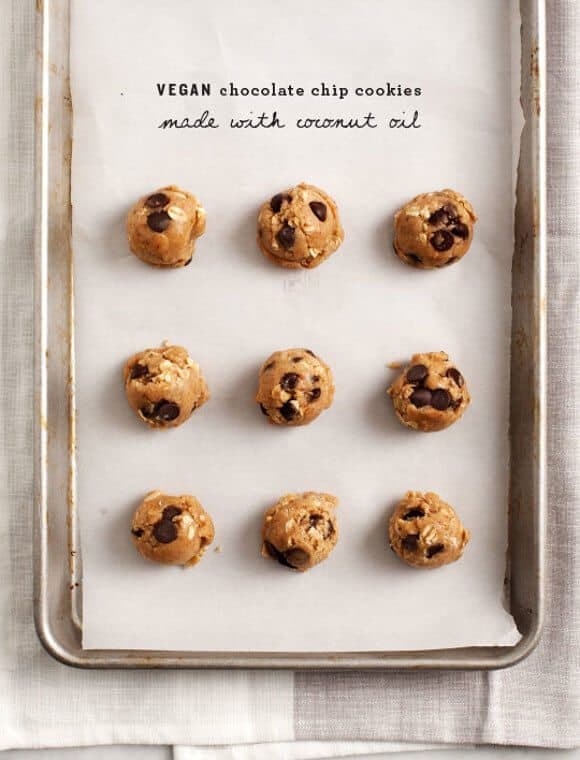 These cookies are made with coconut oil instead of butter. I like using it because it's a great healthy non-dairy fat that's less processed than vegan butter substitutes. A flax "egg" holds these together but if you're not vegan and don't have flax – you can just use an egg.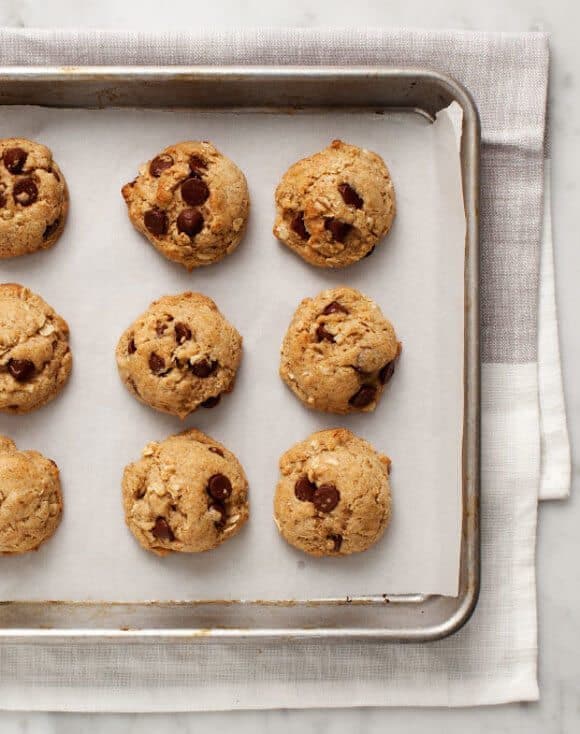 You'll notice, this is sort of a small batch. This recipe makes 12 cookies, so just double it if you are making cookies for your family. For Jack and I (who will eat these all in one day), less is just more.