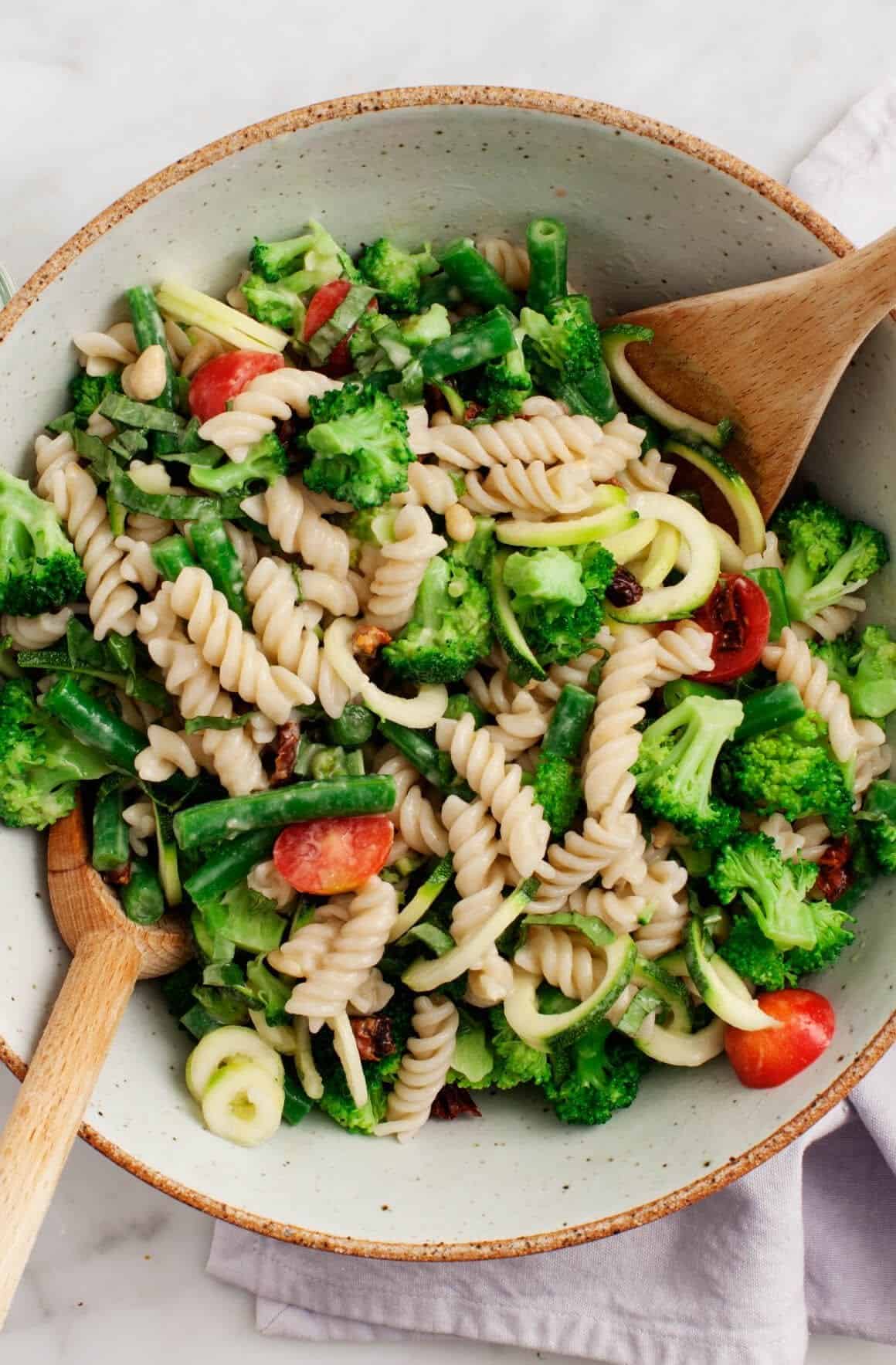 This is not your regular pasta salad. In fact, Jack (who is not the biggest fan of pasta salads) said "holy crap, this pasta salad is SO good!" It's of course heavy on the veggies – it's packed with broccoli, zucchini, tomatoes, sun dried tomatoes, and other good things. Unlike a lot of pasta salads, it's light on the mayonnaise – in that it has none. With Memorial Day coming up, I figure you may need a packable pot luck salad that won't spoil if it sits out for awhile. This one, made with creamy tahini, is just right for that.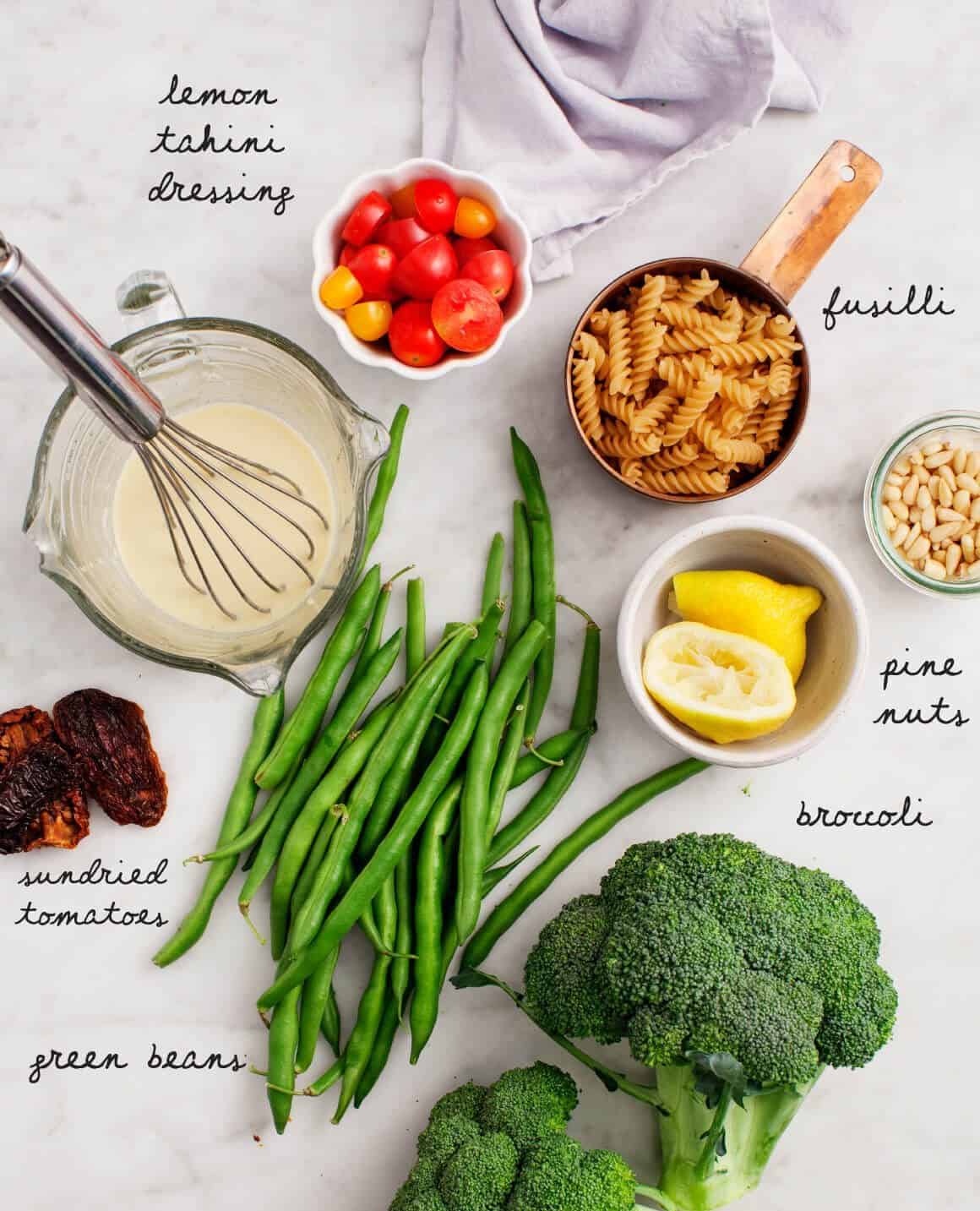 The key to healthy pasta salad is to go with a high ratio of veggies to pasta. Blanched broccoli, crunchy green beans, and thinly sliced (or spiralized) zucchini add tons of texture and flavor here. The dressing is made with lemon, tahini, olive oil and a bit of dijon mustard. It's creamy, tangy, and well, lemon-y – just the way I like things to be.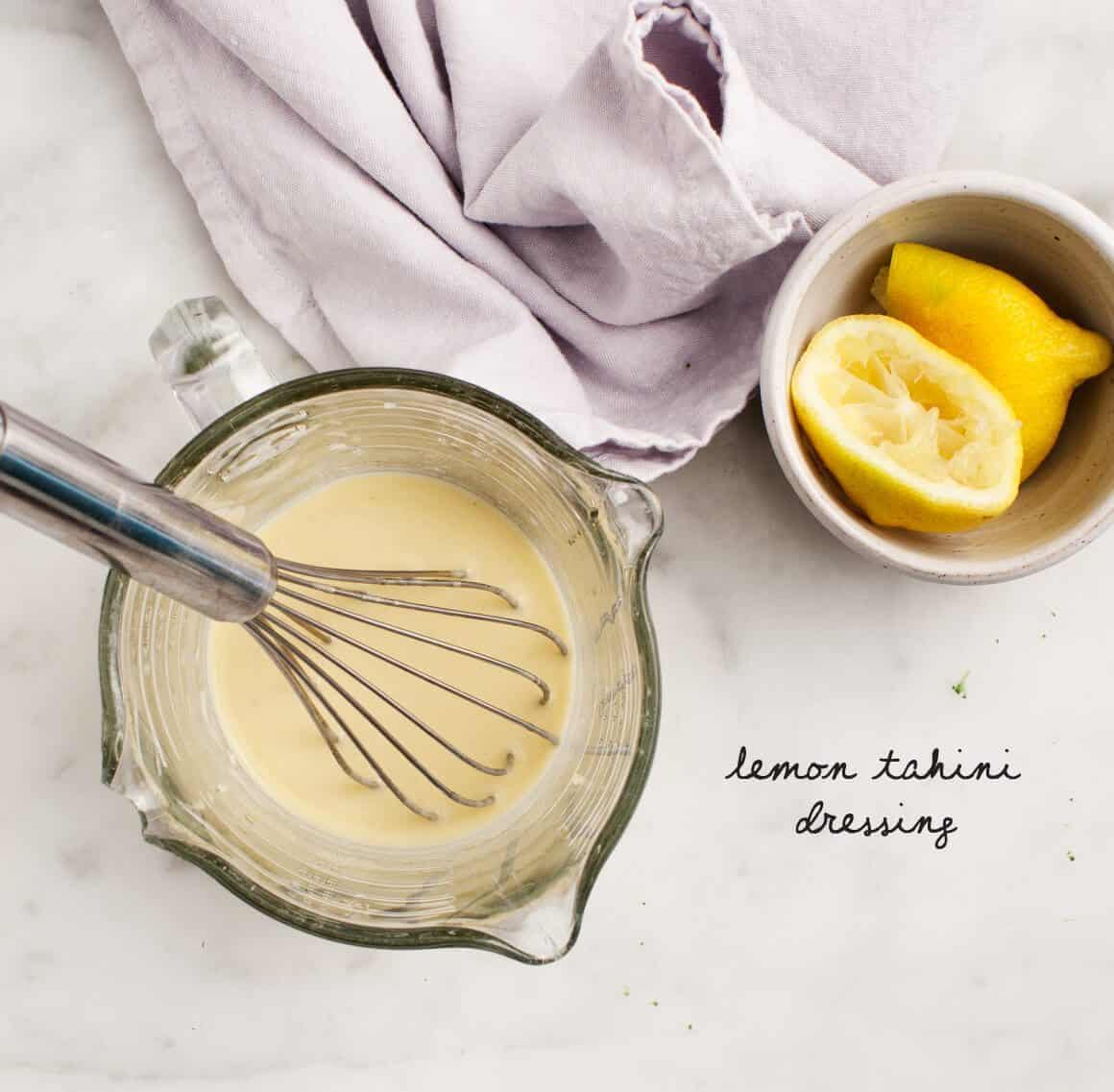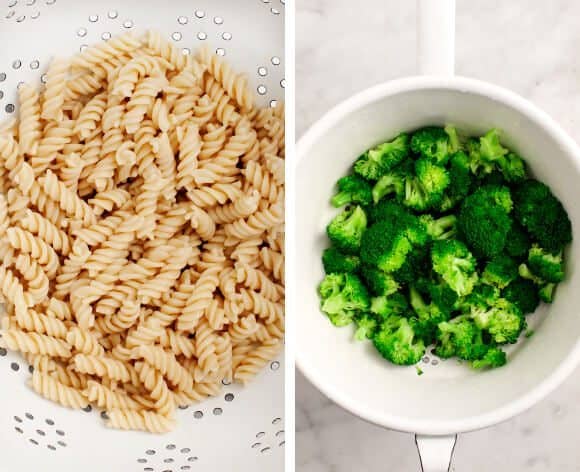 I used gluten free fusilli so this salad is entirely vegan and gluten free. I find that everyone has some sort of dietary restriction these days (raising my hand just a little) so it's just easier to bring something delicious everyone can enjoy.
Or you just can do what I did – make a big batch of this and eat it for lunch a few days in a row.