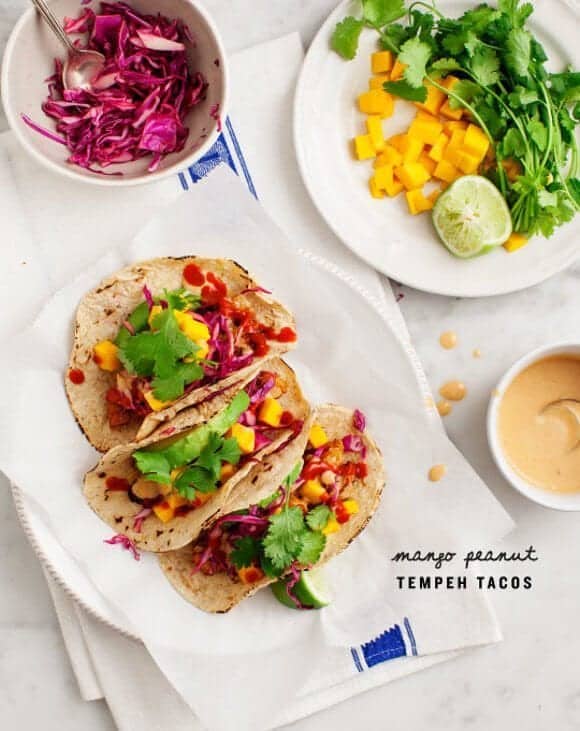 Whenever I buy red cabbage (or any cabbage, for that matter), I have it around for weeks. I like the bit of crunch it adds to my tacos but I hate the space it takes up in my fridge while I try to think of uses for the rest of it.
This recipe probably looks a little familiar – after I made last week's rice bowl, I made these tacos out of nearly the same ingredients. (Cook once, eat twice, I say). I used up more of my red cabbage, diced mango, avocado and that tasty coconut peanut sauce. These are sweet, savory, crunchy and a little spicy – in other words, my four food groups.
Under all of that, there's tempeh that I lightly marinated and seared. Feel free to sub in any protein you like – the toppings are really the star here.