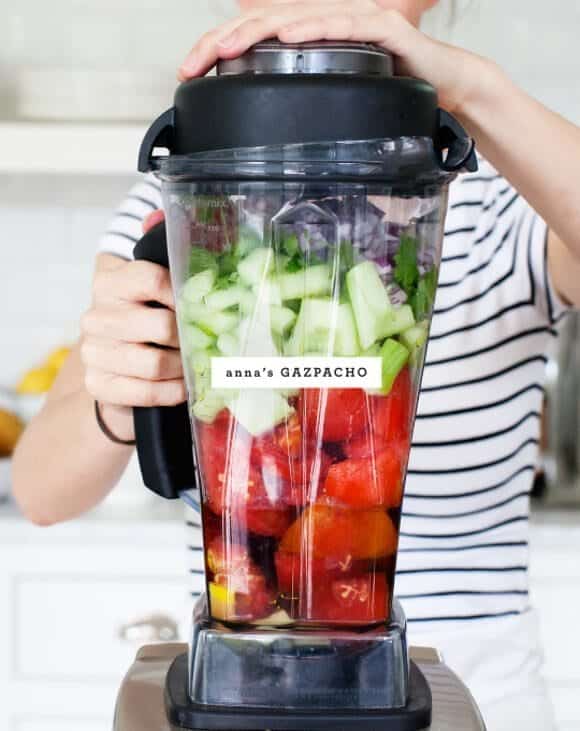 You didn't think I'd talk about all of the food from our Yellow Table dinner party without sharing a recipe did you?
We don't do many guest posts on this site, so today I'm excited to share this (literal!) guest recipe. We had so much fun hosting Anna for the weekend, we couldn't help but snap some photos in our kitchen while she prepped for dinner. This gazpacho was SO delicious (and also super easy) – I absolutely needed the recipe.
It was the perfect cold soup for a hot Texas evening. Trust me, you're going to want to make this one all summer long…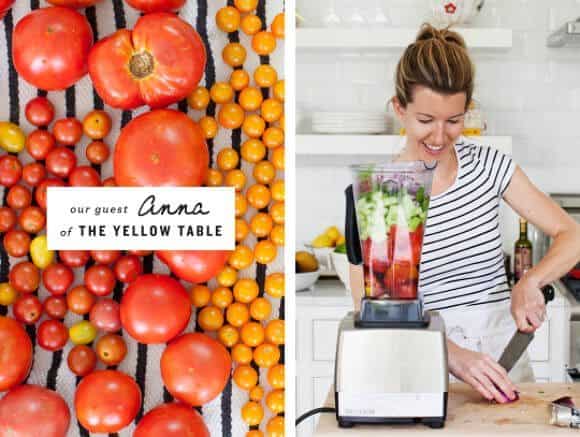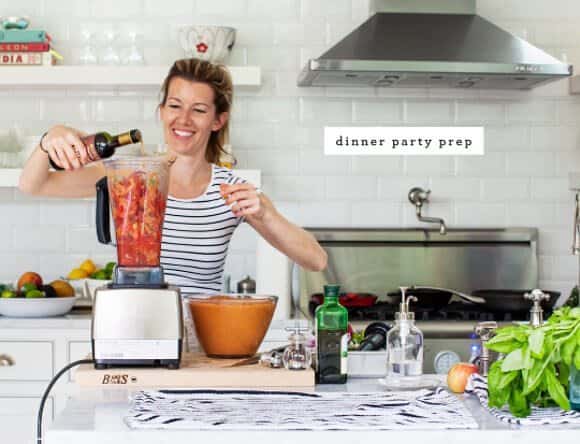 It starts with some gorgeous peak-season tomatoes that we picked up that morning at the farmers market. She added them to the blender with cucumbers, cilantro, red onion, and olive oil (among other things). I was surprised how few ingredients she used to create such a rich creamy flavor. (It actually brought me back to this one that I had a few years ago on a beach in Spain).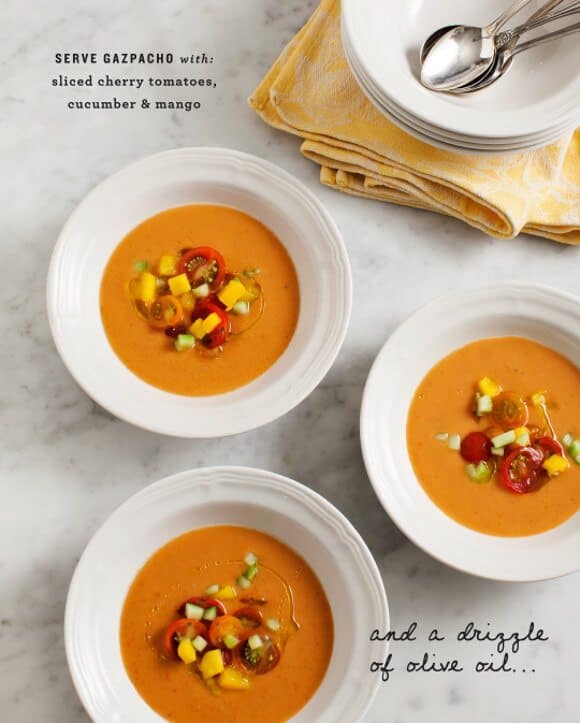 Her special twist? Garnishes of sweet cherry tomatoes, diced cucumber and diced mango – yum!
This recipe, (and the others from the party), are all in The Yellow Table Cookbook. You're going to want a copy of your own, but you'll need to pre-order it on her Kickstarter page to help make it happen! Click over now to help a fellow food blogger out…
And special thanks to Anna for the recipe!