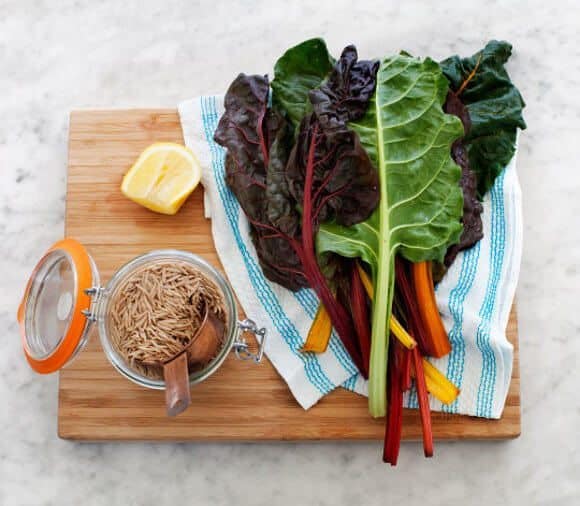 As a kid, I was obsessed with everything rainbow – my Rainbow Brite doll, a fresh new Crayola 64 pack (with built in sharpener!), and best of all - the rainbow-neon terminal at O'hare airport. Pure magic.
I couldn't get enough, which is probably why I get a little too excited whenever I see rainbow chard pop up at the farmers market. I'm not much of a gardener (black thumb over here), so it's mesmerizing to me that those bright pink, red, and neon yellow stems actually grow from the ground.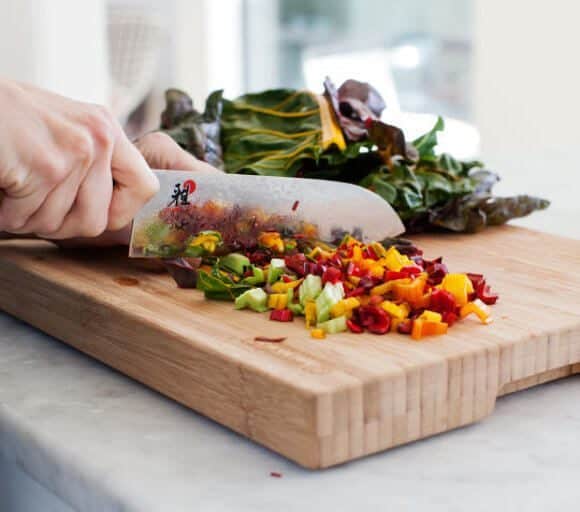 What I love to do is chop up the stems separate from the greens and sauté them in the pan for about 30 seconds before adding the leafy greens. They add such a great crunch to your dish – don't ever toss them. (If you have extra stems, you can always pickle them for later).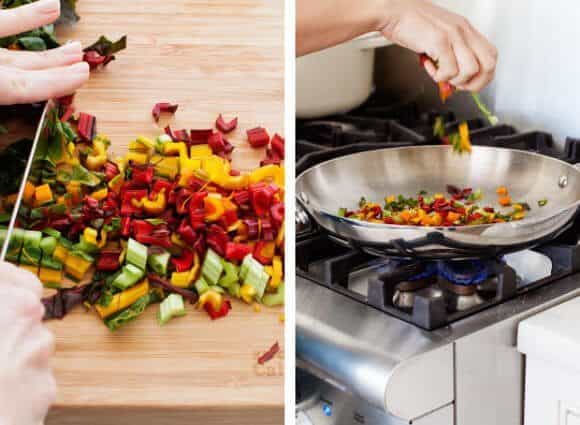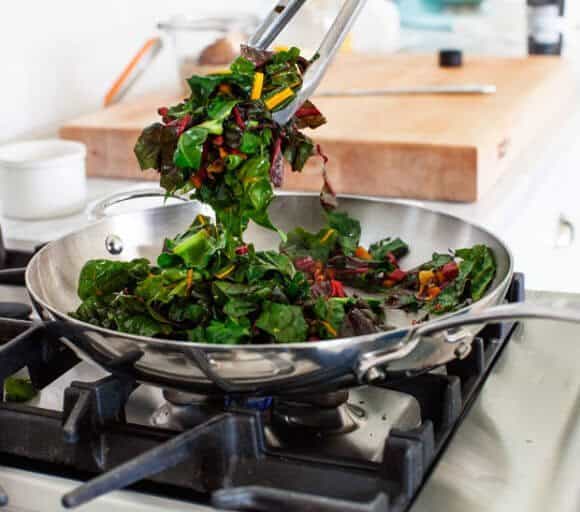 These bowls are simple and warm and they are all about the chard. I made some whole wheat orzo and tossed it with a little olive oil, garlic, dijon and lemon. (Mustard and chard are a really terrific flavor match). I toped each bowl with a healthy serving of chard, a little feta cheese and some toasted walnuts.
Quick beauty tip: you'll want to serve these bowls with the ingredients assembled rather than tossed together. (As the colors run together it's just not the prettiest!).