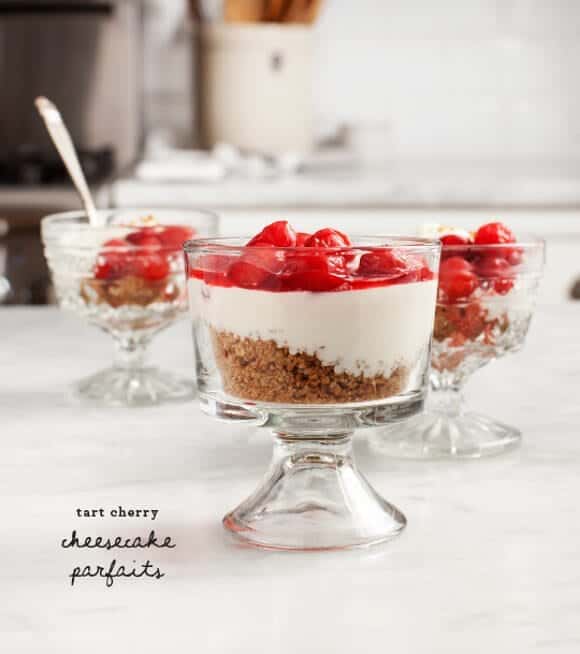 The other day, I had this intense craving for cheesecake. The timing was a little out of the blue since I eat cheesecake exactly once a year when my mom makes it at christmas time. She makes a family recipe – my Grandma Kissel's infamous recipe – and no one but her and my Aunt Kathy have it. It's amazingly creamy and light and perfect and it won't be getting passed down to me anytime soon.
I wasn't going to attempt to make sub-par cheesecake to satisfy my craving, so I made a lighter and altogether easier no-bake version.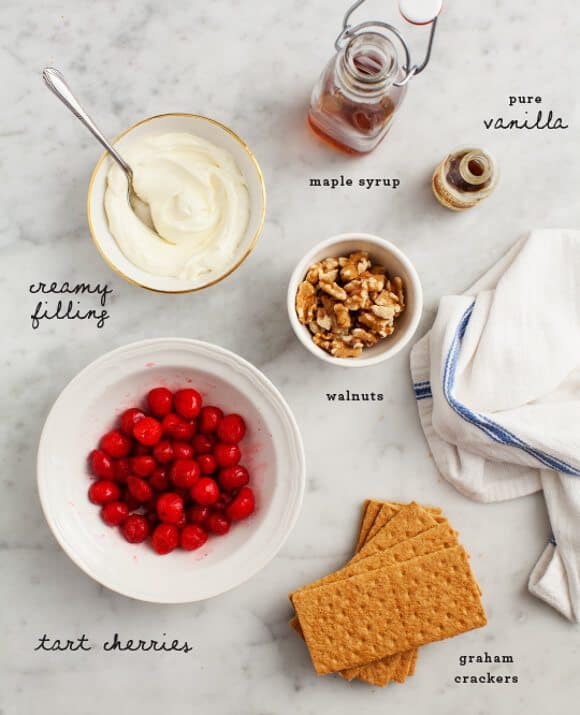 I'm not going to exactly call this healthy – but as far as cheesecake goes, it's definitely a skinnier cousin. It has less overall cheese and less sugar (just a few tablespoons of maple syrup actually). It's topped with my favorite dessert fruit – tart cherries – which have some major superfood properties. They're a natural anti-inflammatory as well as a source of melatonin which helps regulate sleep. While this is not a famous family recipe, it's creamy and delicious. The bright pop of tart cherries are really, well, the cherry on top.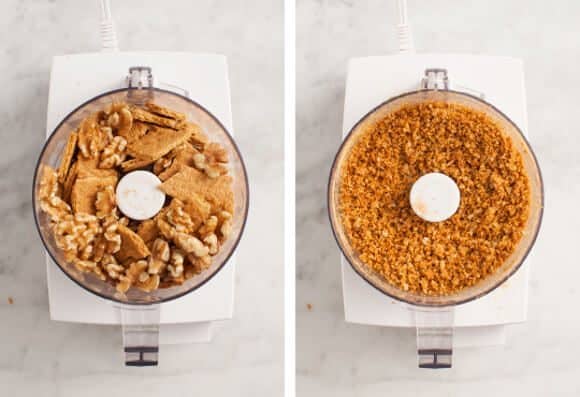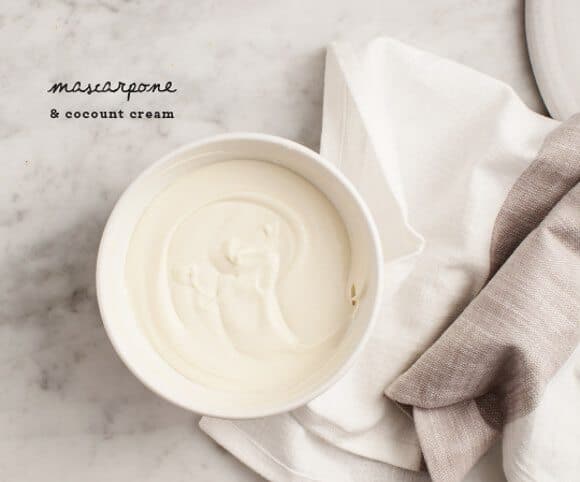 I use coconut cream along with mascarpone cheese, which makes for a light and smooth creamy filling. If you're vegan, you can double the coconut cream. If you love cheese and want to make this thick and decedent, skip the coconut cream and double the mascarpone cheese.
If you live in an area where you can get Montmorency tart cherries, seek them out – or look for them frozen in your local retailer nationwide. I personally love them frozen because as they thaw their natural juices become a sweet tangy sauce.