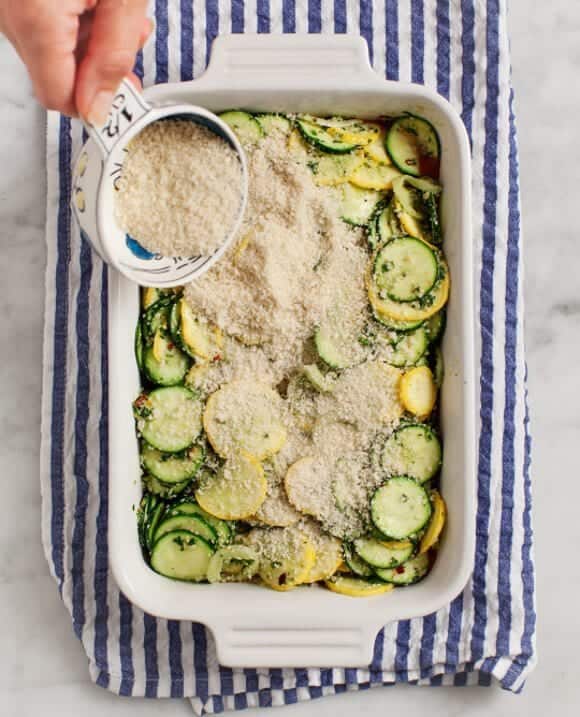 And the zucchini blogging continues…
This has been one of my go-to dishes this summer (or at least a few variations of it). Like many recipes, this started out more complicated - each time I made it, it became more and more simple. This, (my favorite version!) is all about the zucchini & summer squash… and it uses up lots of it. The concept is simple - toss squash with pesto, top it with panko, and then bake it until it's lightly crisp on top.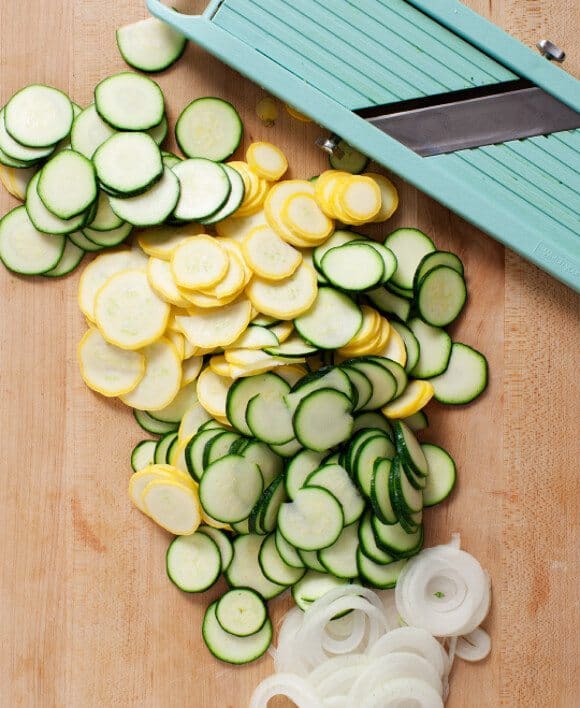 It starts with lots and lots of thinly sliced zucchini. This is a good time to break out your mandoline if you have one.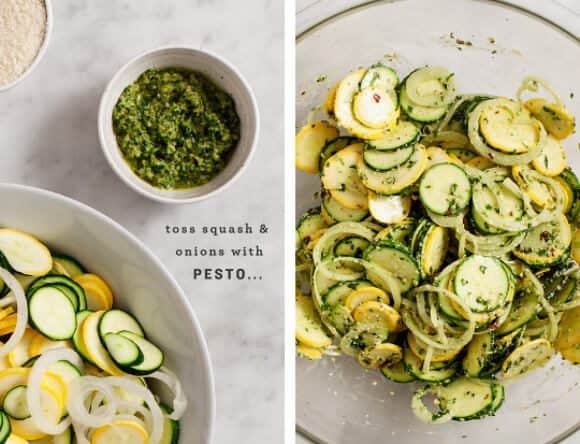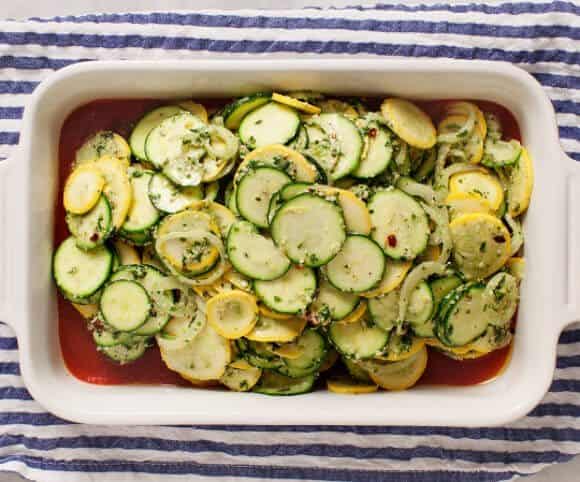 I put a layer of plain tomato sauce on the bottom, and topped it all with panko and parmesan. Aside from the topping, it's almost vegan and almost gluten free. (See recipe notes for a few adaptations). Bake it until it's nice and crispy.
This is more of a side dish than a one-pan dinner, but it's super tasty with some grilled fish or whatever sort of protein you like.