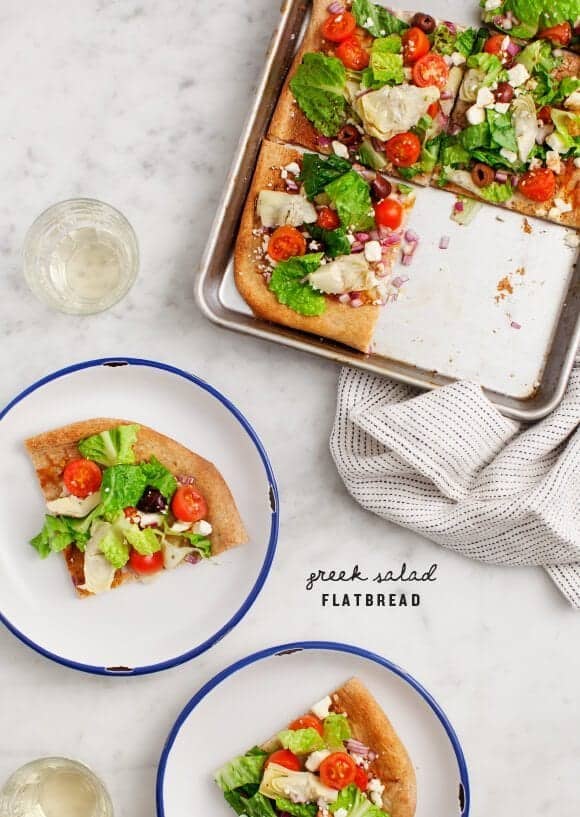 If you love Greek salad but you also love pizza – this recipe is for you. This one combines those two yummy things into a fresh & healthy flatbread. This mashup is a genius idea that I wish I could take credit for but today the recipe (and all of the ingredients to make it), came from Hello Fresh, the healthy meal kit delivery service. We tried out their veggie box last week and are here to report back with our stamp of approval!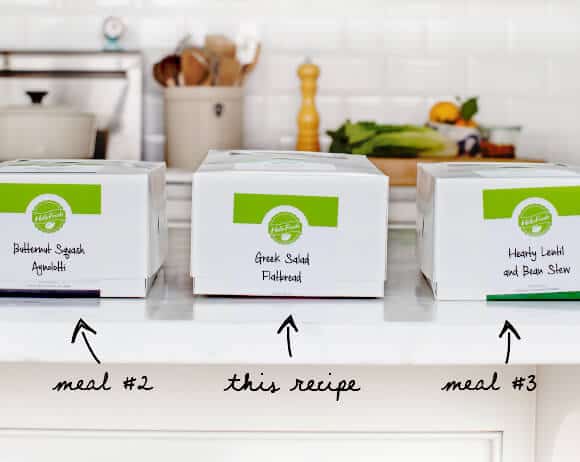 We got the veggie box option which came with everything to make 3 dinners. They were all delicious and foolproof… and what I really mean by foolproof is that even Jack was able to easily prepare these all by himself (the ultimate test!). After I made this one, he made the other two recipes later in the week. The ingredients came pre-measured and the instructions were really easy to follow. Plus, it's a lot healthier than take out.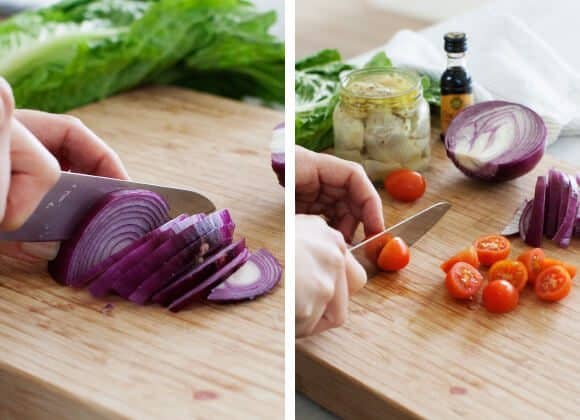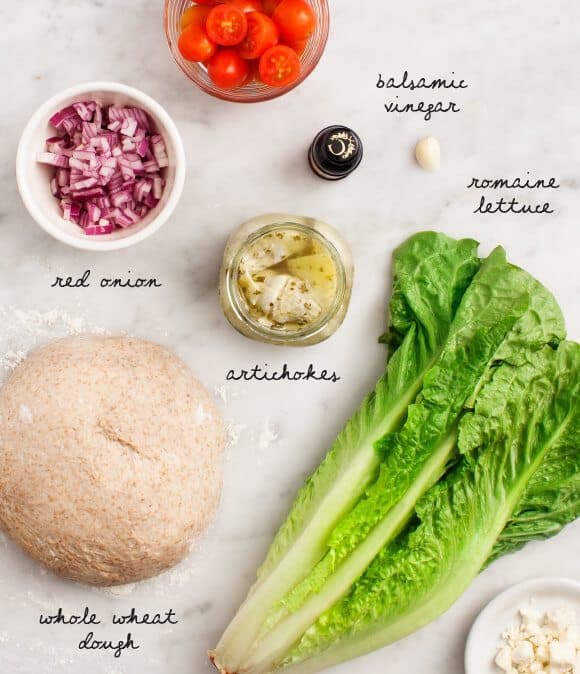 But most importantly – yum! We freshly baked whole wheat dough with cheeses, red onion, artichokes, and tomatoes and topped it all with crisp romaine lettuce dressed with olive oil and balsamic vinegar. So simple, so delicious.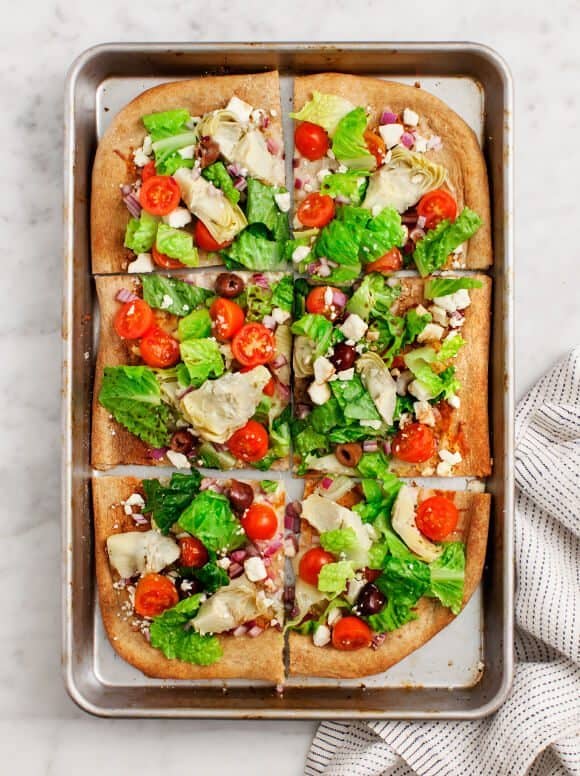 Hello Fresh is giving Love & Lemons readers $35 off your first box! Just go to hellofresh.com and use the code LOVELEMONS at checkout.