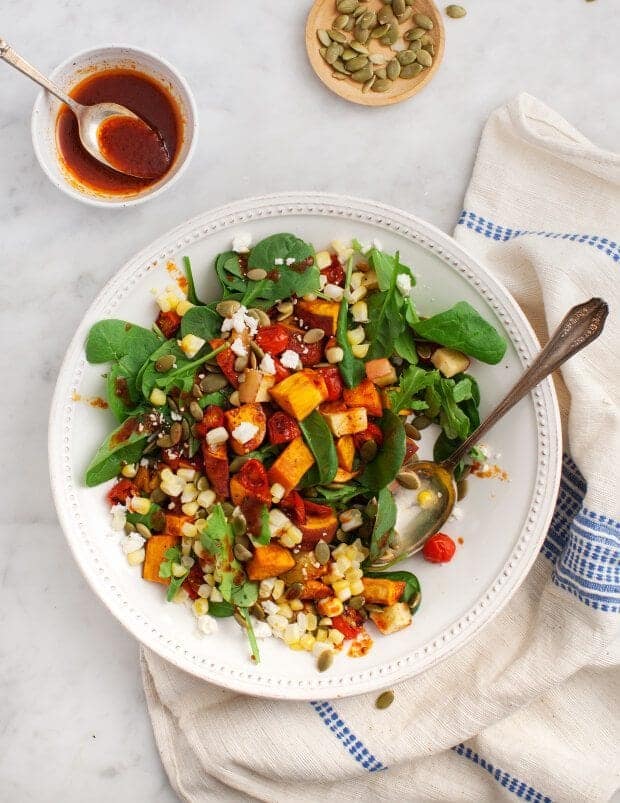 This is my new favorite salad… and I don't throw words like "favorite" or "best ever" around lightly. You may have noticed that I love roasted sweet potatoes in just about any salad (as evident here, here, and here) but this combination – with roasted tomatoes, roasted apples, corn, and a tangy/smoky chipotle dressing – was so good that I made it for dinner two nights in a row.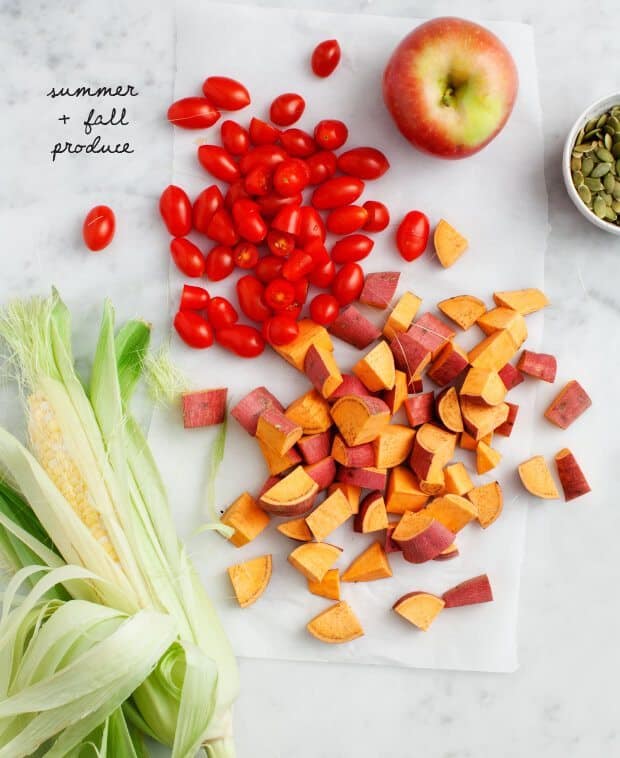 The first night, I made this as a lazy-girl dinner. Jack was out of town so for an easy "by myself" dinner I decided to roast the things (pictured above) that had just arrived in my Farmhouse Delivery box. I made a quick (yet super delicious!) dressing and tossed it all together with toasted pepitas for crunch.
The second night, I was so excited to recreate it for Jack because I just couldn't get it out of my mind. Am I the only person who goes to bed dreaming of things like sweet potatoes and apples?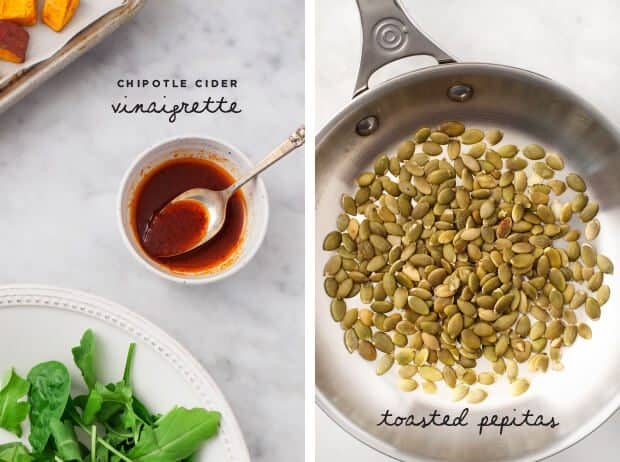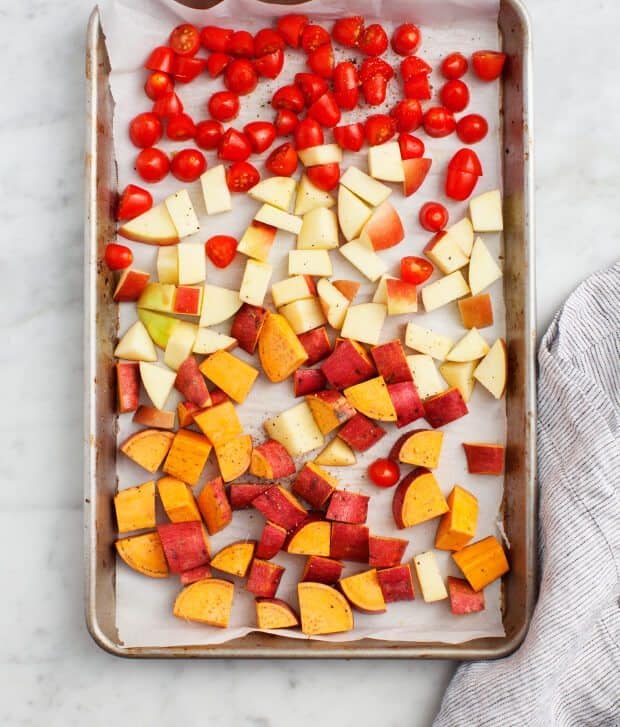 In my humble opinion, this is late-summer-early-fall produce perfection. Be sure to make this while you can still find a few cherry tomatoes in season!