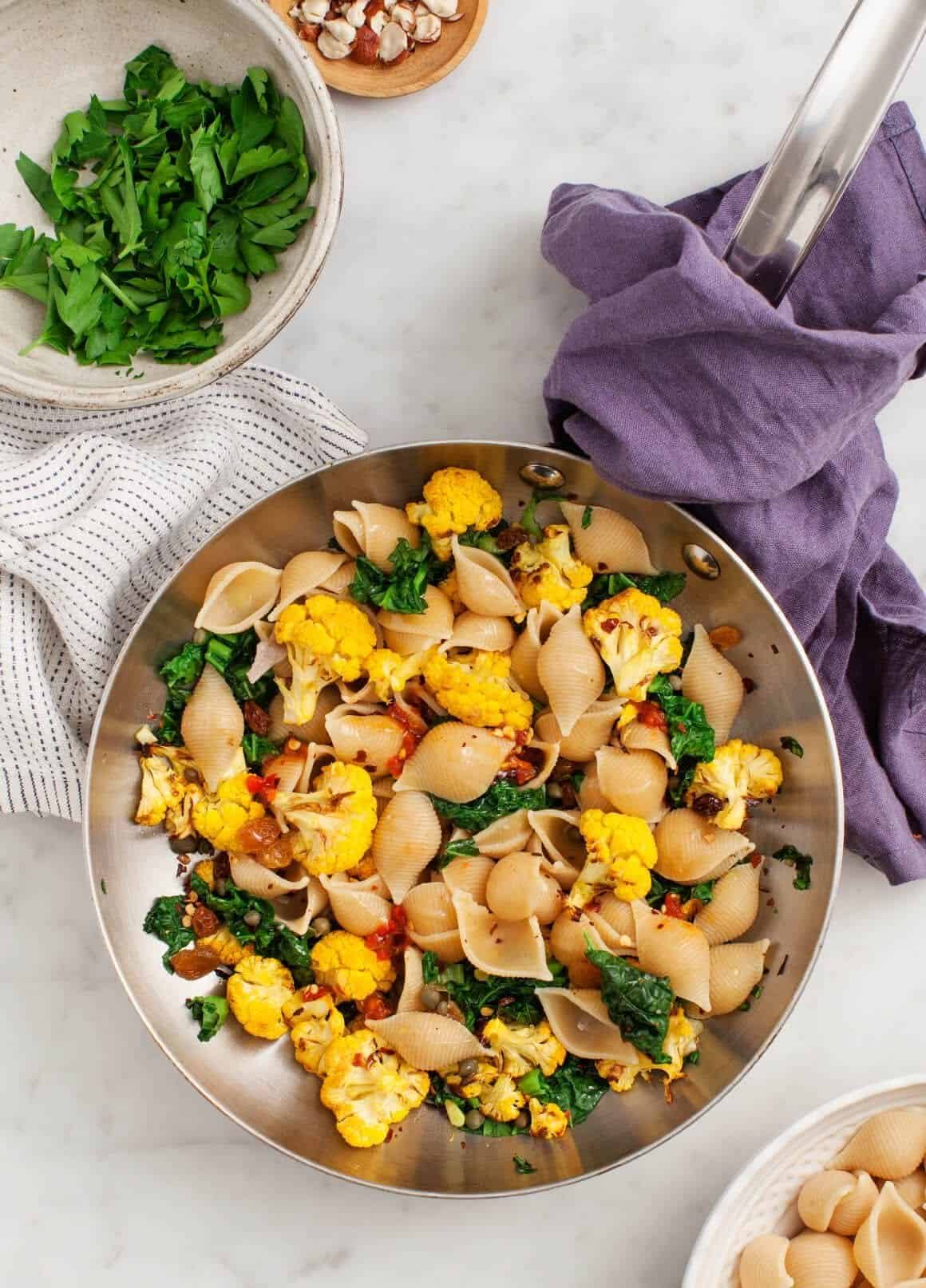 Currently, in Austin, SO many restaurants are opening all the time and our list of to-try places is growing at a rapid pace. It's a fun problem to have. Our little city is hot on the food map, but sadly, some of our old favorite little go-to spots are closing. One in particular was a little wine bar called Mulberry. It was a tiny place with a big marble slab of a bar. The wine was good, the vibe was cozy, and the food was everything you wanted to eat on a Friday night without having to make a reservation or wait two hours in line.
The menu would change often, but one dish that I ordered for a few weeks in a row was roasted cauliflower with herbs, pine nuts, golden raisins and capers – a combination that was deliciously tangy, savory and a little bit sweet. I've recreated that combo at home a number of times – this time I tossed it with whole wheat shells to make it more of a full meal.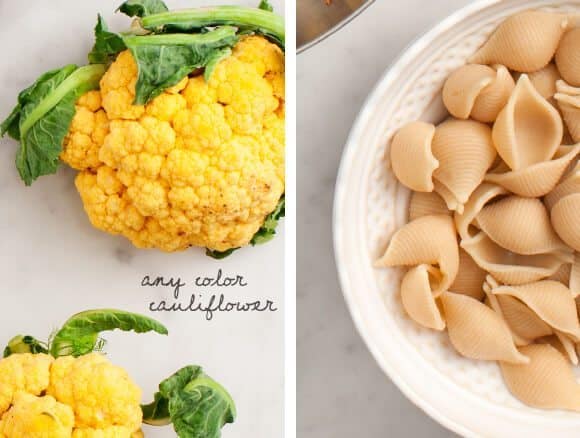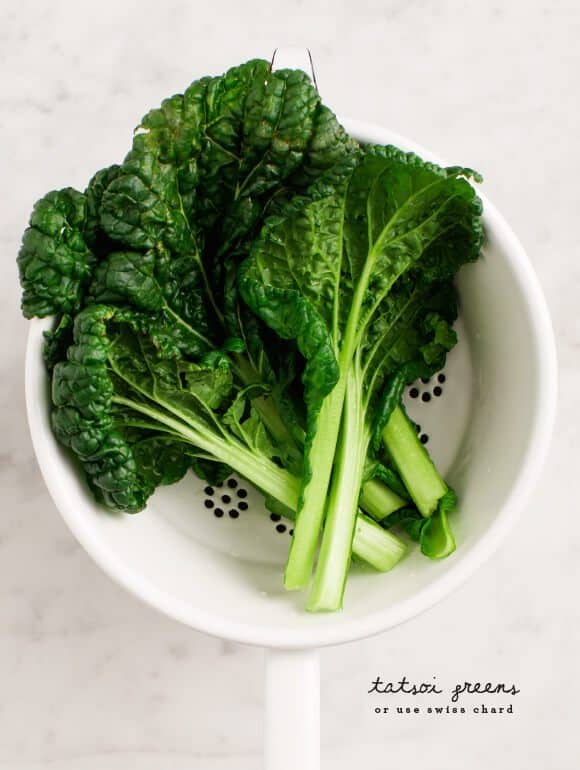 The day I shot this, I happened to have some A+ vegetables from the farmers market – adorable orange cauliflower and these gorgeous tatsoi greens. Since then I've been making it with regular cauliflower and baby spinach, which works equally well.
I used whole wheat shells here, which play well with the nutty roasted cauliflower and the (also nutty) hazelnuts. Last night, I made this with gluten free shells and walnuts which was also a winning combo.
It's all tossed with olive oil, sherry vinegar, and a little sambal for spice. This is a pretty easy, fuss-free recipe that we've really been enjoying lately and I hope you do too!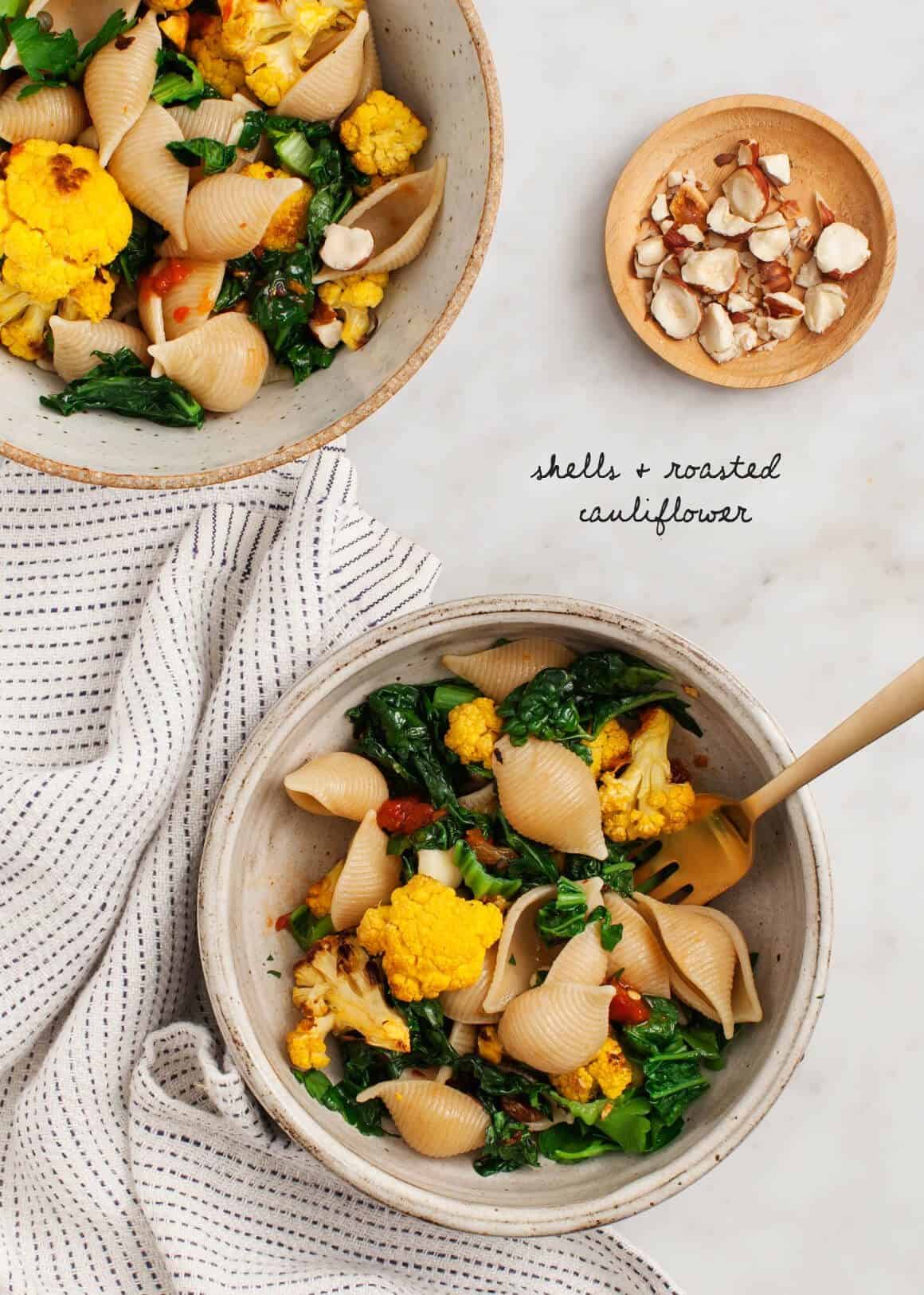 Note: unless you're making a half recipe, use a larger pan than is pictured in the photo at the top of this post.