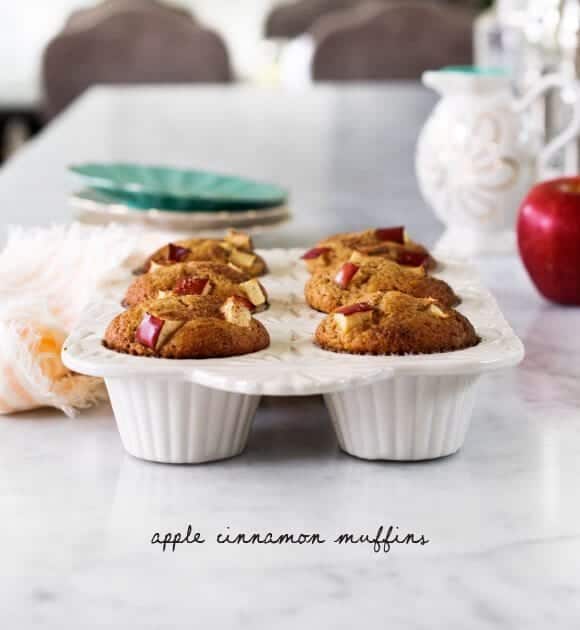 It's my birthday today, which is timely, because I have to tell you that I couldn't be more excited that this post kicks off a series of recipes I've been working on for Anthropologie(!!). Pinch me. First up are these sweet apple cinnamon muffins that I baked up in this super sweet ceramic muffin pan.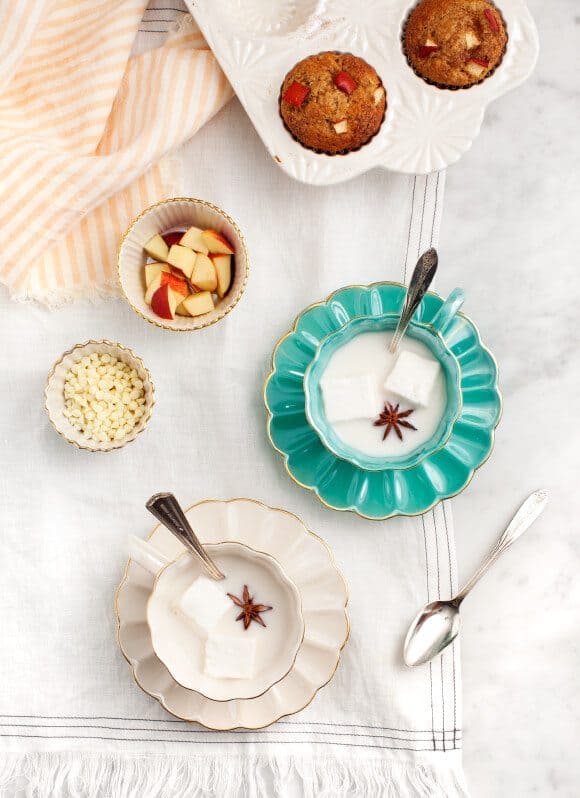 These cozy muffins are pure apple-cinnamon-ey goodness coming out of the oven. They're on the lighter side – they're dairy-free and use applesauce in place of some of the oil and sugar. We've been loving them for breakfast lately, although they don't last long around here.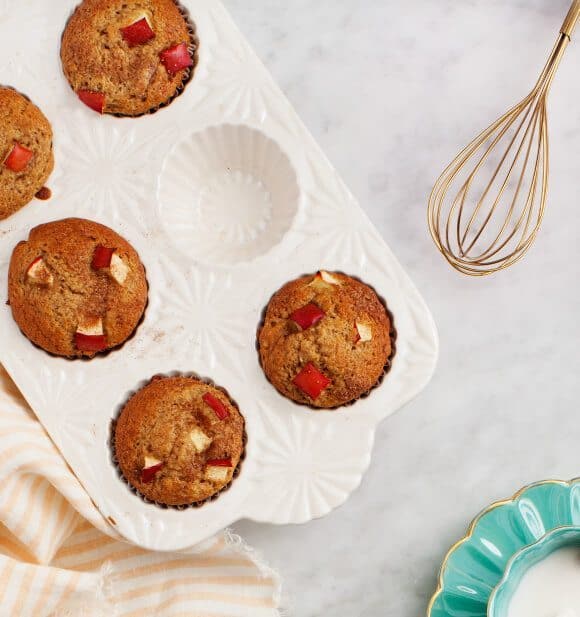 Pair them with this spiced white hot chocolate. It's on the richer and more indulgent side – but hey, birthdays only come around so often, so lets live a little. This is a base recipe that could easily become creamy hot cocoa or a sweet matcha drink. Serve them with fresh marshmallows, spices and fancy mugs. Pinkies up!