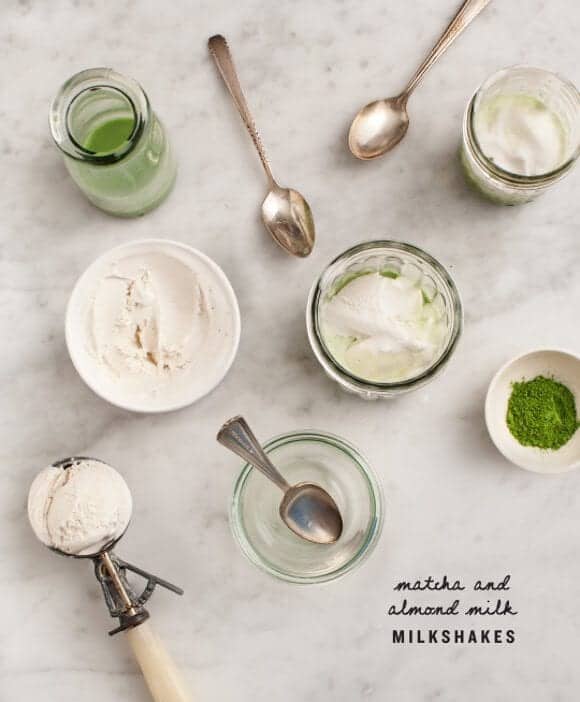 In case you haven't noticed, I sort of have a thing for matcha. I know it's SO trendy… but I personally think it's exciting to see really great healthy foods become insanely popular. Everyone's drinking matcha lattes and matcha mochas these days – but now that it's almost summer, here's a really simple ice cream treat.
This one's really more of an idea than a "recipe." I didn't even bother breaking out the blender to make these milkshakes because in the spirit of our "grab and go" monthly series with Almond Breeze, I wanted to make these simple enough to shake and run.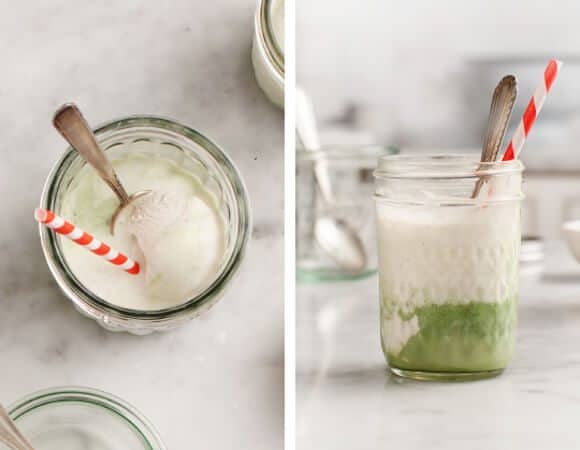 Mix a little almond milk and matcha until it's well combined (you can use a regular whisk if you don't have a cute match whisk). Add it to a jar with a scoop or two of ice cream. Shake it and stir it until it gets a little melty and enjoy!