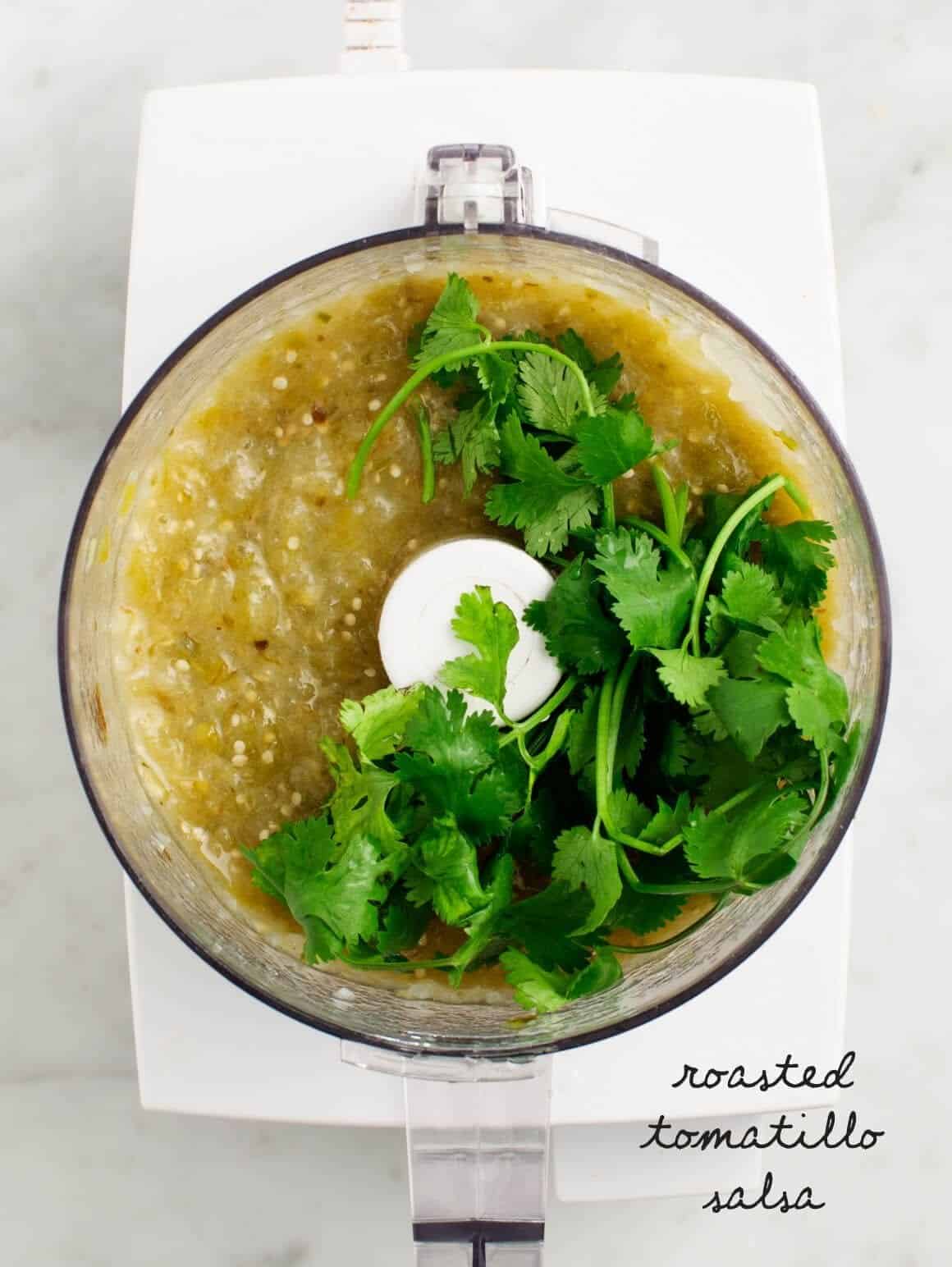 Before I talk about this recipe, I just wanted to let you know about 2 things:
1. I'll be in New York on Thursday, July 21st signing cookbooks at the Chelsea Market Anthropologie – hope to see you there! Click here to RSVP.
2. The cookbook is about to be released in Australia! It comes out July 18th but you can pre-order your Australian version now by clicking here.
And now – salsa!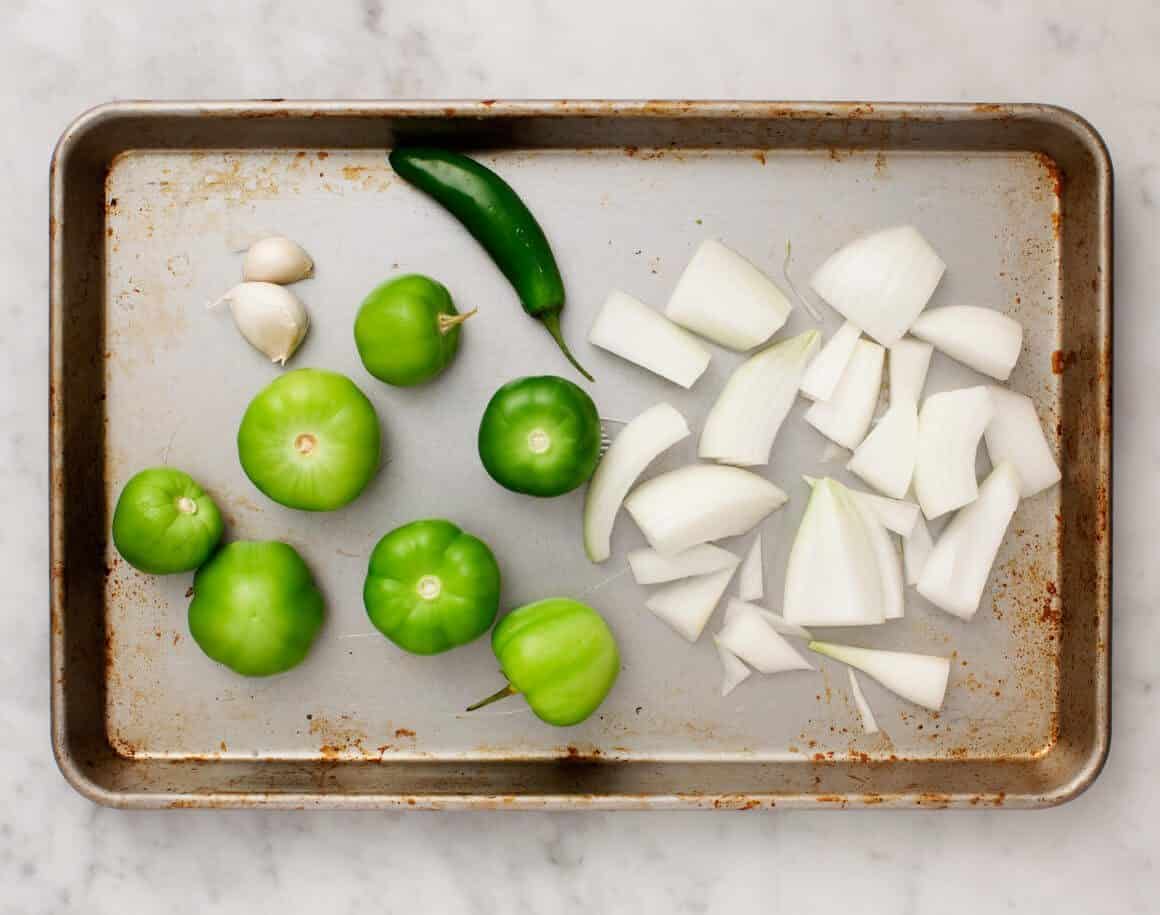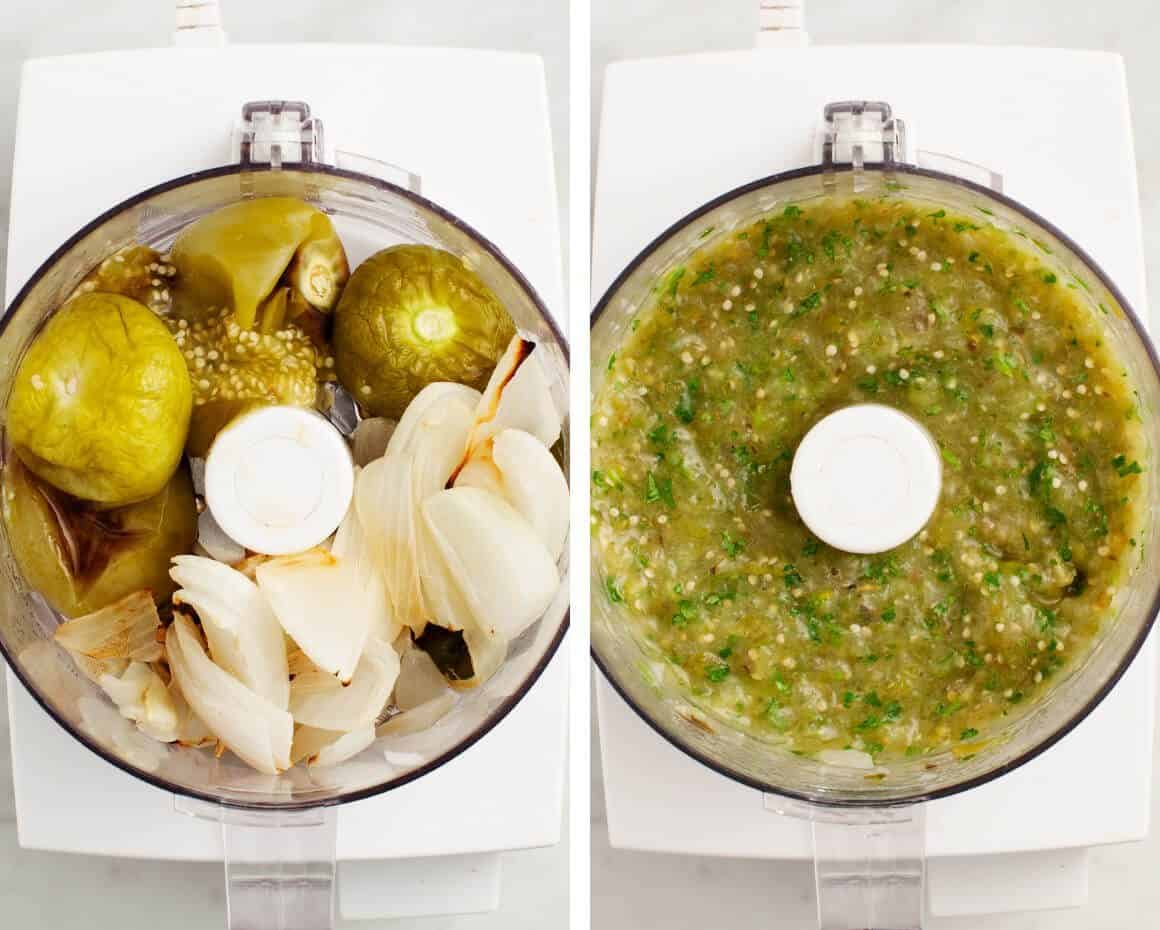 It's so easy to buy salsa in a jar, but it's SO much better when you make it fresh yourself. This is my go-to green salsa. It's fresh, it's tangy and it's spicy (although see the recipe notes to adjust the heat to your own taste level).
I use salsa in so many recipes, that I thought this one finally deserved a post of its own. It's pretty easy to make – just roast and blend. If you don't want to turn your oven on, you can char everything on the grill. This salsa is great to have around in the summer – you can scoop it onto whatever you're grilling or serve it as a snack with chips and guacamole. Or try it along with one of these recipes:
Tostadas with Smoky Sweet Corn Hummus
Cauliflower Rice Burrito Bowl
Collard Wrap Tacos with Citrus Slaw
Healthy Loaded Vegan Nachos
Vegetable Tacos with Avocado Tomatillo Salsa
Portobello Tacos with Vegan Jalapeño Sauce
Poblano "Crema Enchiladas"