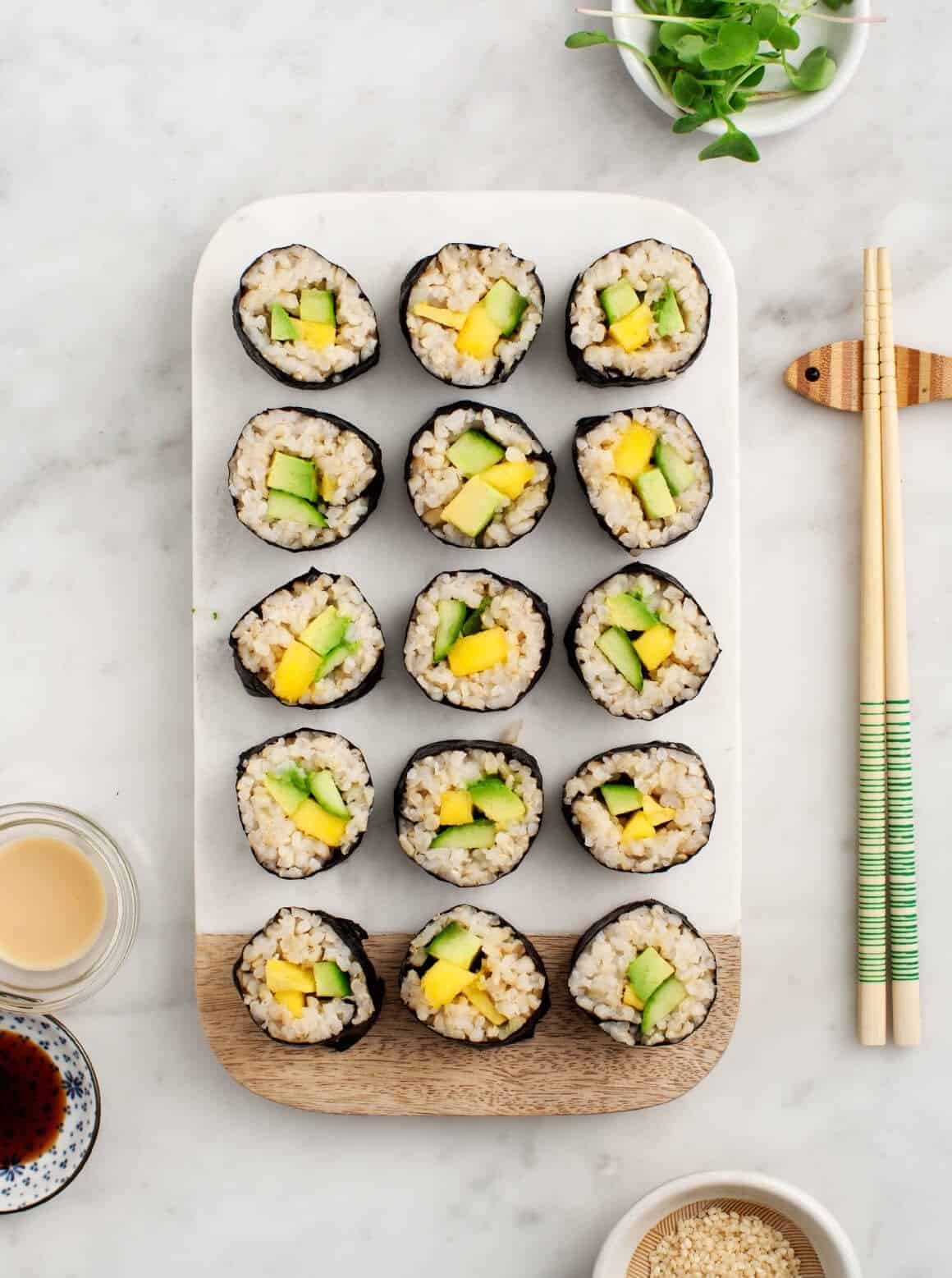 We love sushi. We love it so much that we rarely make it at home, well, because Uchi is just down the street. But this is a great kitchen project to do with your significant other when you're looking for something fun to do. Also this version is much less expensive! The only thing required for "sushi date night" is a bamboo mat and a positive attitude. You need to be in the kind of mood where you can laugh at each other when you get brown rice stuck all over your fingers and when your rolls don't turn out perfect but they're delicious anyway.
Here is our version of not-perfect vegetarian sushi.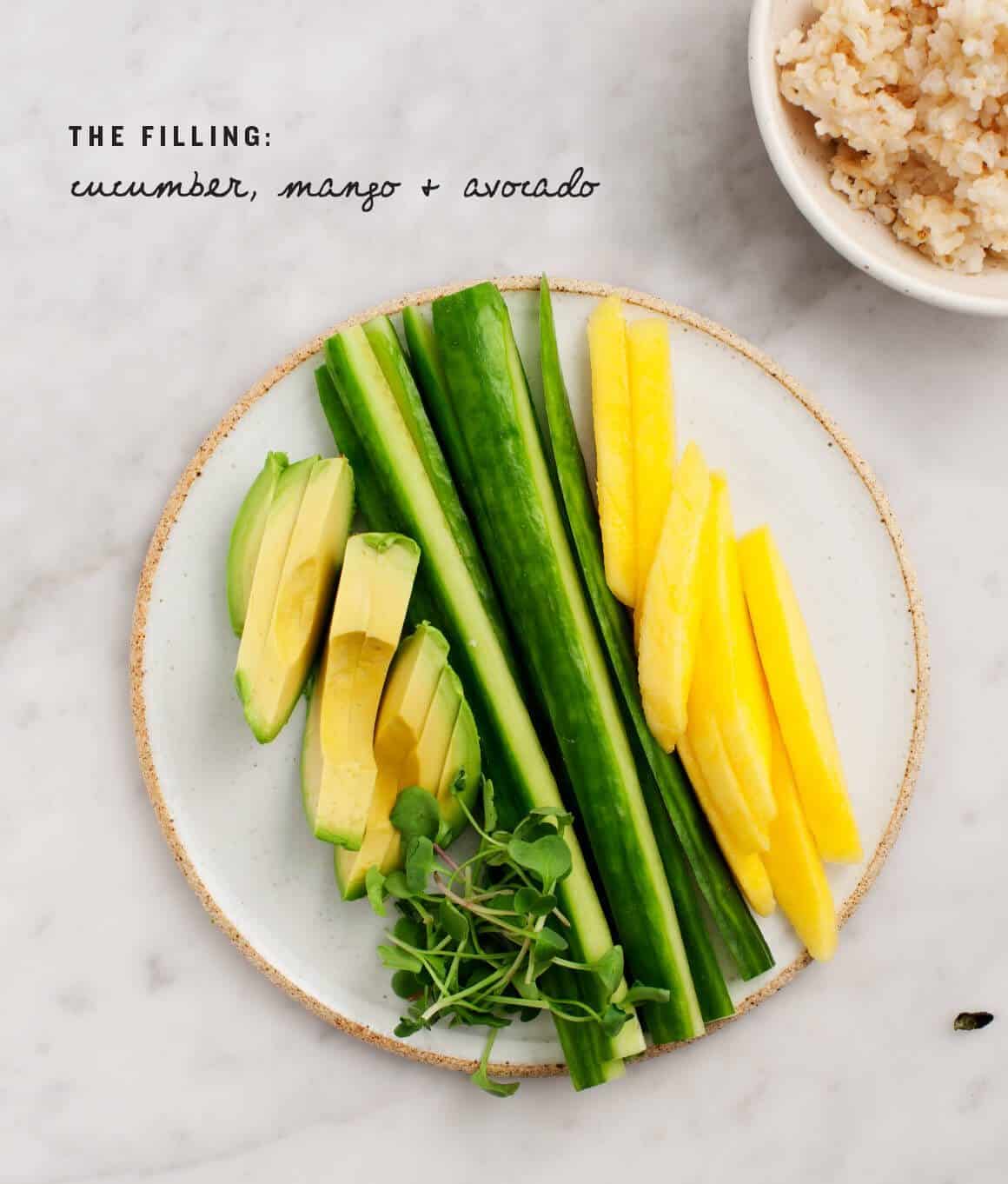 This is one of my favorite unexpected ingredient combinations, originally inspired by one of the vegan rolls they make at our Whole Foods. Crispy cucumber, sweet mango, and creamy avocado. It's so simple & so good. I've even used it as inspiration before – last year, I made this deconstructed "rice bowl" version. If you're not into rolling your own sushi, that recipe is for you.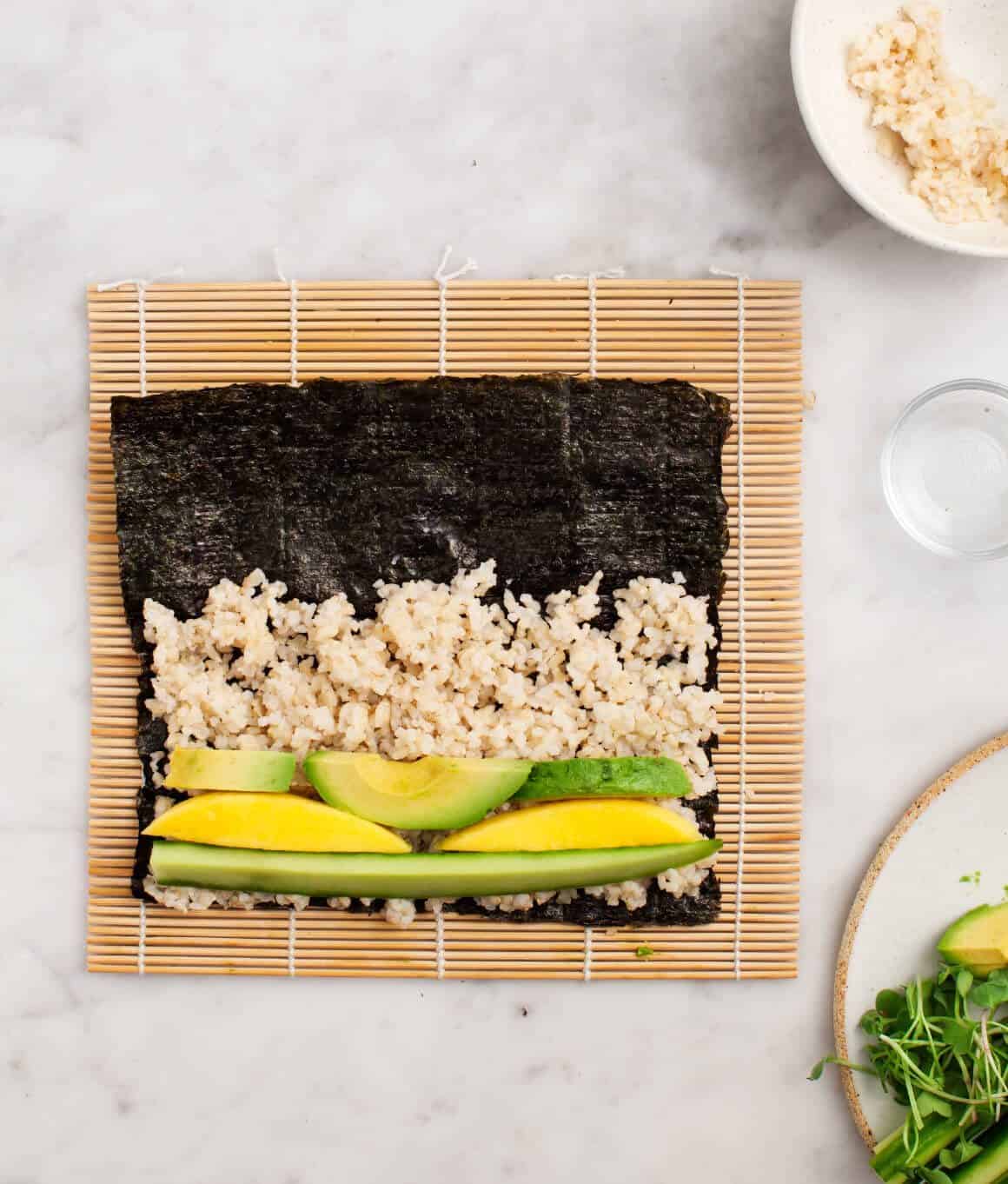 I sliced and diced the ingredients, and off we went to make some maki. You may notice a new (male) pair of hands in the photo below. A few of my rolls weren't looking so hot so Jack jumped in and saved the day with his unexpected sushi rolling skills while I took to the camera to get the evidence. #teamwork