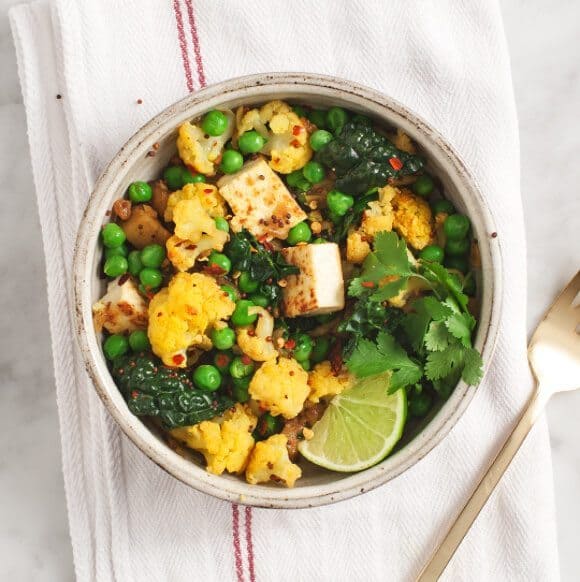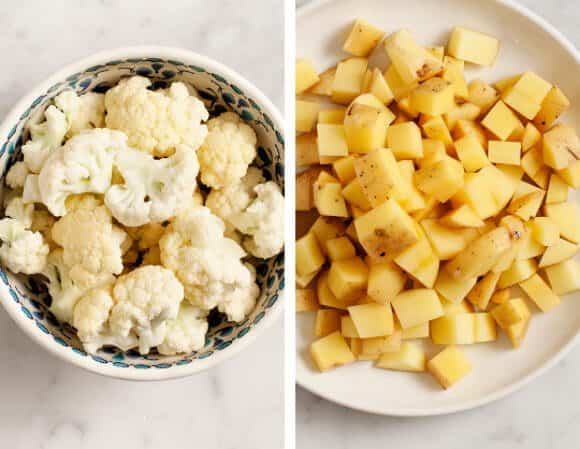 I can't claim that I cook Indian food authentically, but what I can do is cook Indian-ish food that tastes pretty good. Aloo Gobi is one of my favorites and this is my at-home version. The basic components are all here: potato (aloo), cauliflower (gobi). The rest is a bit of a riff… it's a little lighter and a lot greener. Also, these ingredients should be easy to find.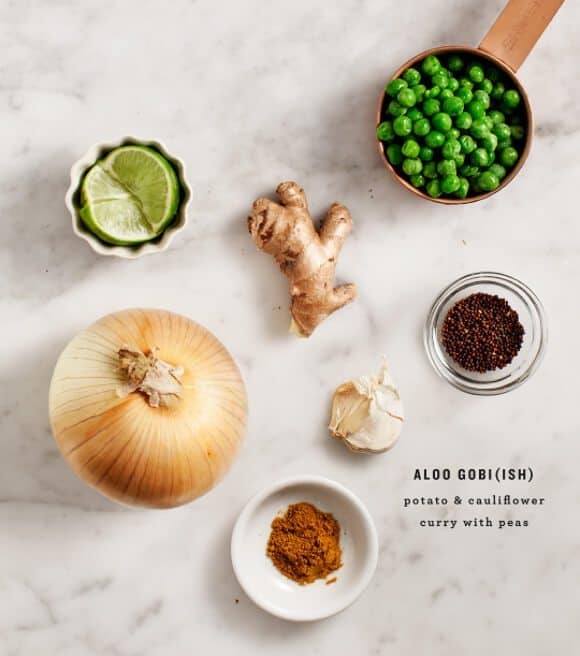 I think this is the perfect "it's still winter but almost spring" meal. It's warm and hearty but with pops of peas and a few handfuls of greens. A bit of coconut milk and a squeeze of lime make it rich & tangy.
Feel free to make this as spicy or as mild as you like… An extra pinch of cayenne for me, please.