Today I'd (and this is Jack again, by the way) like to bring you another one of my favorites – a great, fruity smoothie. You see, Jeanine likes smoothies, but I really, really love berry smoothies. And I don't need them for a workout, or to wake up, or any regimen – we'll be walking down the street randomly and I'll just decide that it's smoothie time. I have no smoothie shame.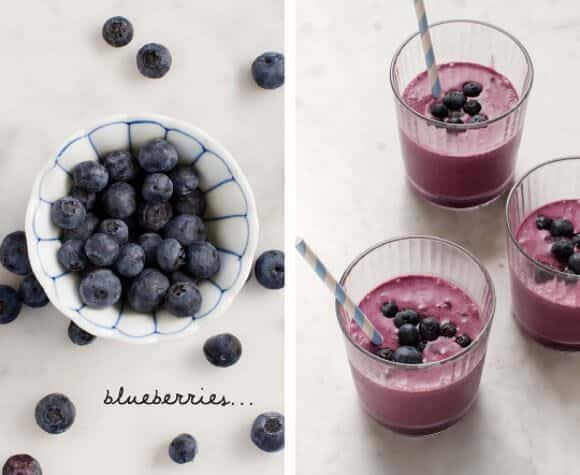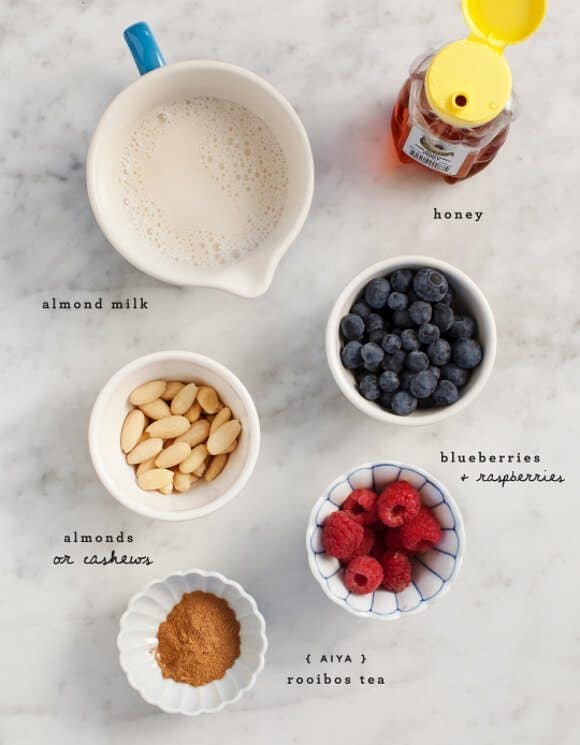 This smoothie brings in my two favorite smoothie berries – blueberries and raspberries – and adds another favorite to the mix. Tea. We've been experimenting with AIYA's Rooibos Tea blend. Similar to the way matcha is made, it's powdered tea, so it doesn't need to be steeped. This means that it is perfect for sprinkling into things like smoothies. The mild red tea adds a delicious depth to the flavor of the berries that you normally don't get in a smoothie.
Jeanine wanted me to make sure I mentioned the health benefits (since this is a healthy blog after all). Since this tea (like matcha) is made from the whole tea leaf, it has (around) 10x the health benefits and antioxidants of regular steeped tea.