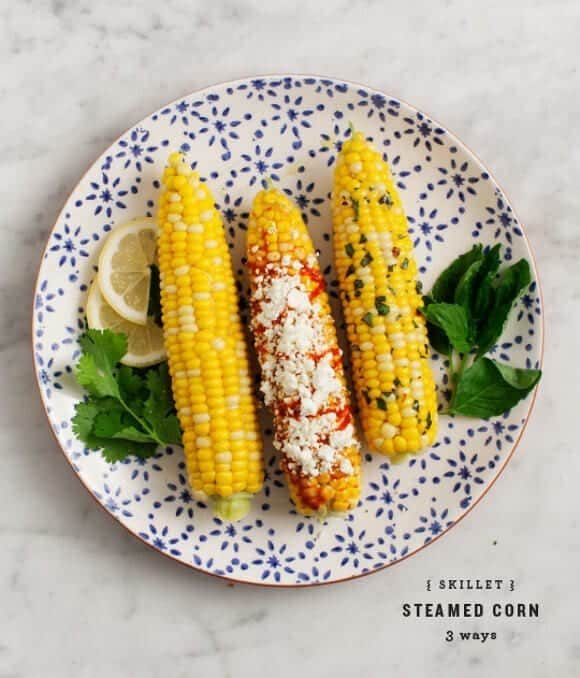 Growing up, I didn't like most vegetables. Broccoli was at the top of my most hated list, but I LOVED fresh corn. My mom would cover the stoop on the back patio with ripped-open paper bags, and my sister and I would husk corn. I know what you might be thinking – it's spring and it's not exactly corn season. But today we're partnering with Sunshine Sweet Corn, which is in season right now. (Hint: it's the kind that's fresh at your grocery store right now).
I used to cook corn in a huge pot on the stove (it took forever), but this skillet steamed method is quick and easy. I like to top my corn simply with olive oil and a squeeze of lemon, but keep reading for 2 more ways to jazz up your corn…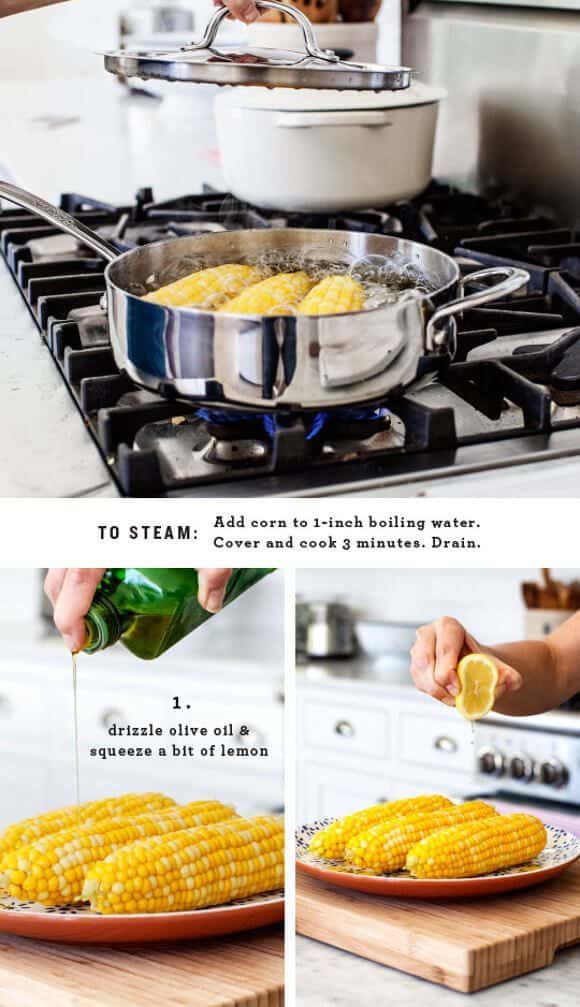 Topping #2: basil butter! It's tasty and easy, plus what's better on hot steamed corn than melty butter? You can use real butter or vegan butter like I did.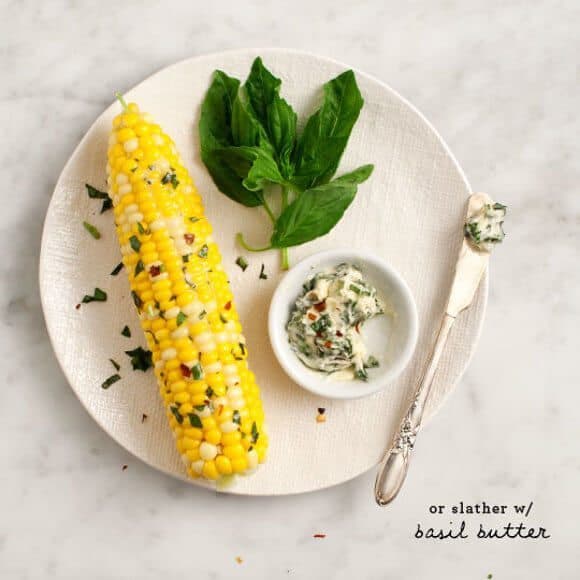 Topping #3: My favorite (although not-vegan) method – spicy Mexican style corn. Take the adobo sauce from a can of chipotles (or blend the chipotles in a small food processor), brush it on steamed corn and sprinkle crumbly cotija cheese on top.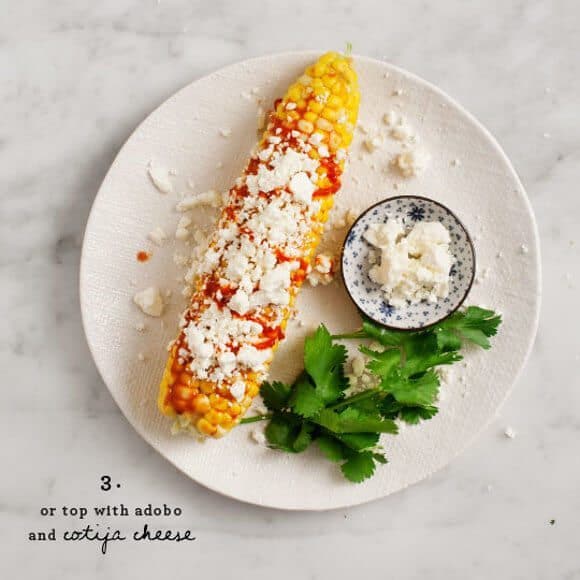 And don't forget – you could win a $500 grocery giveaway courtesy of Florida Sunshine Sweet Corn. (Click here to enter). Also, you could receive 10 additional entries if you upload a corn husking, corn recipe or spring photo when you enter!
Remember to snap photos of your family husking or eating corn this spring and post them to Instagram with the hashtag #huskyeah. Can't wait to see all your photos!