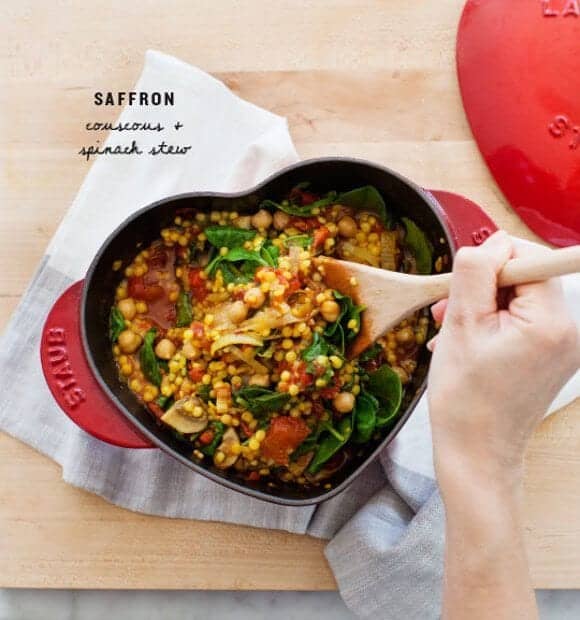 Valentine's Day doesn't have to be all about fancy cooking and elaborate meals. If pasta making sounds too stressful, try this cozy one-pot stew that's perfect for two. (With maybe a little leftover, if you eat less than we do).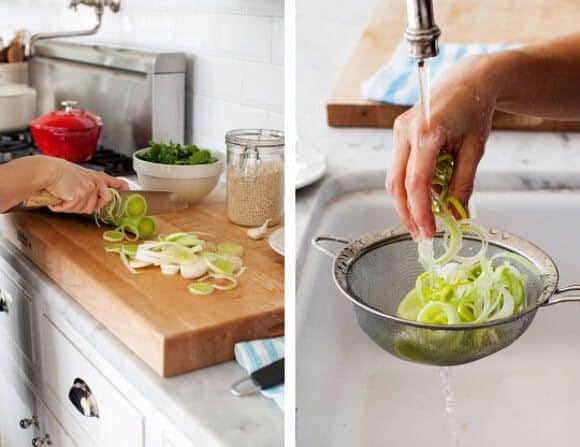 It doesn't get much easier than this – sauté leeks and mushrooms in an oven-safe pot or this adorable heart shaped one. Add tomatoes, chickpeas, couscous and – the fancy part – a few pinches of saffron. Yes, saffron is expensive but a little goes a long way. Plus, it's Valentine's Day so let's live a little.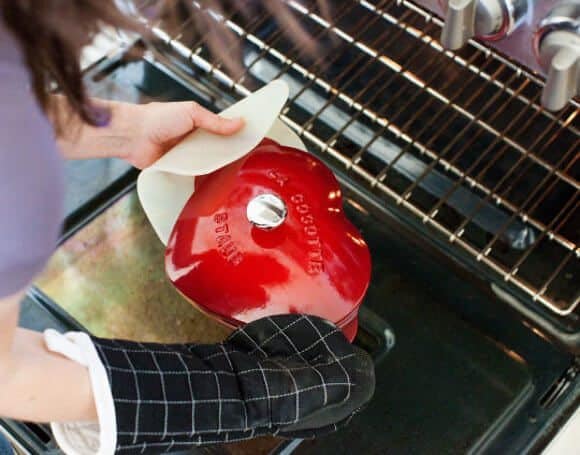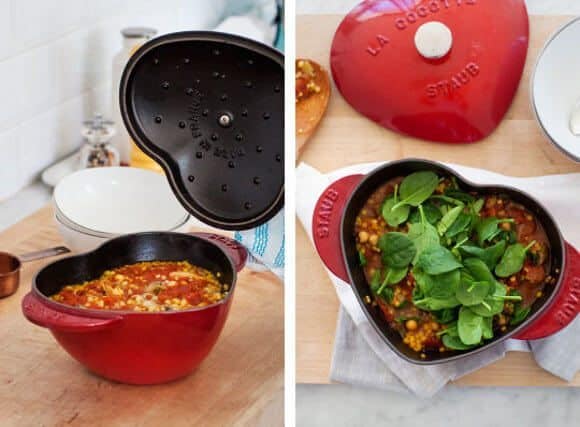 Pop it in the oven and bake until the couscous has absorbed most of the water, then stir in a few handfuls of spinach. The heat of the stew will wilt the spinach. Enjoy with crusty bread and a good spanish red wine.