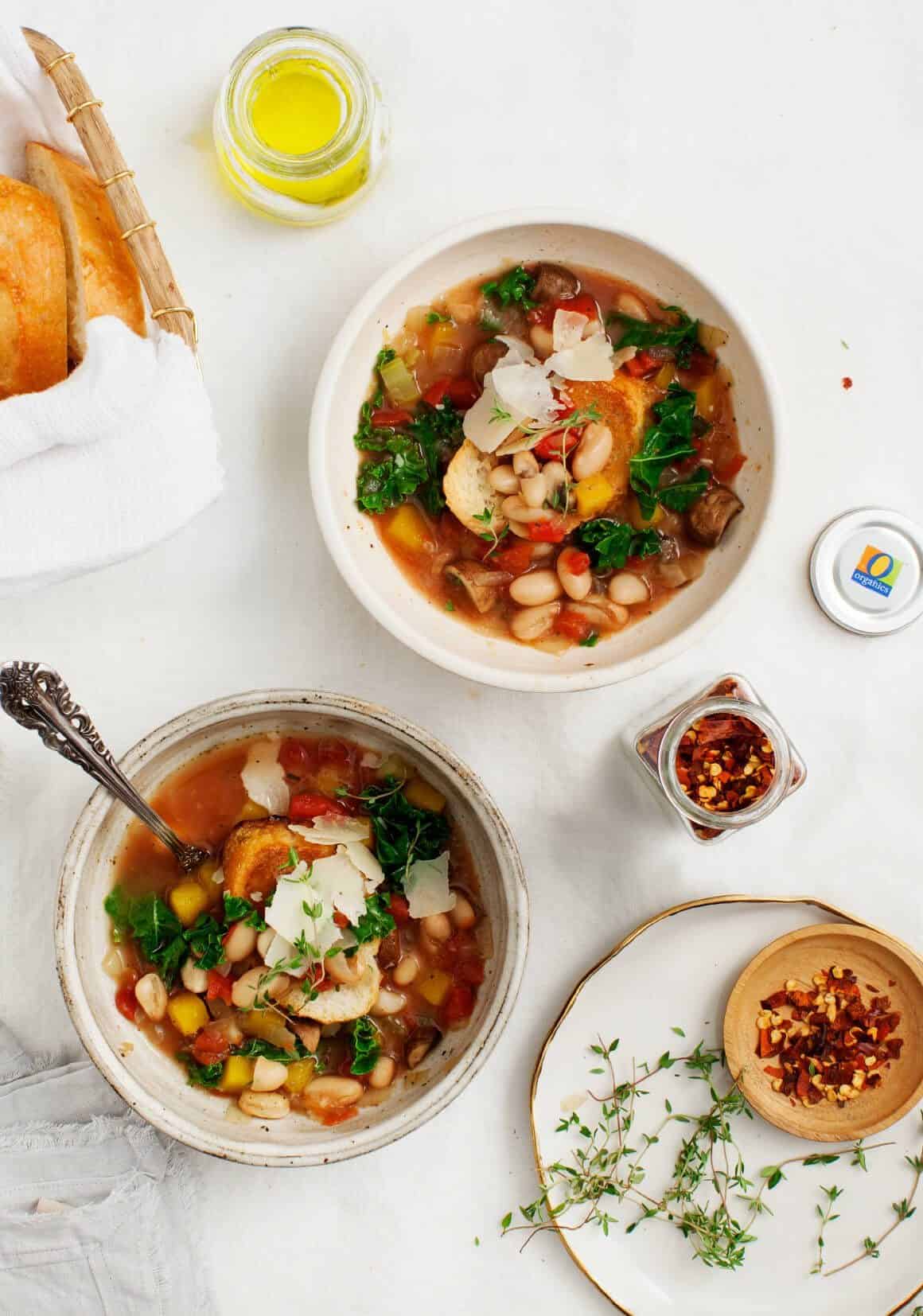 Last month, I came home from chilly, rainy Chicago with a sore throat, a cold, and a mad craving for soup. I've been trying all kinds of new soup recipes since then, but this one really hit the spot. It's made with hearty cannelini beans, butternut squash, mushrooms, tomatoes, herbs, and a little kale wilted in at the end.
It's the perfect "cozy up on the sofa and start a new TV show" (we just started Stranger Things) kind of soup. Also, the leftovers are great reheated for lunch the next day.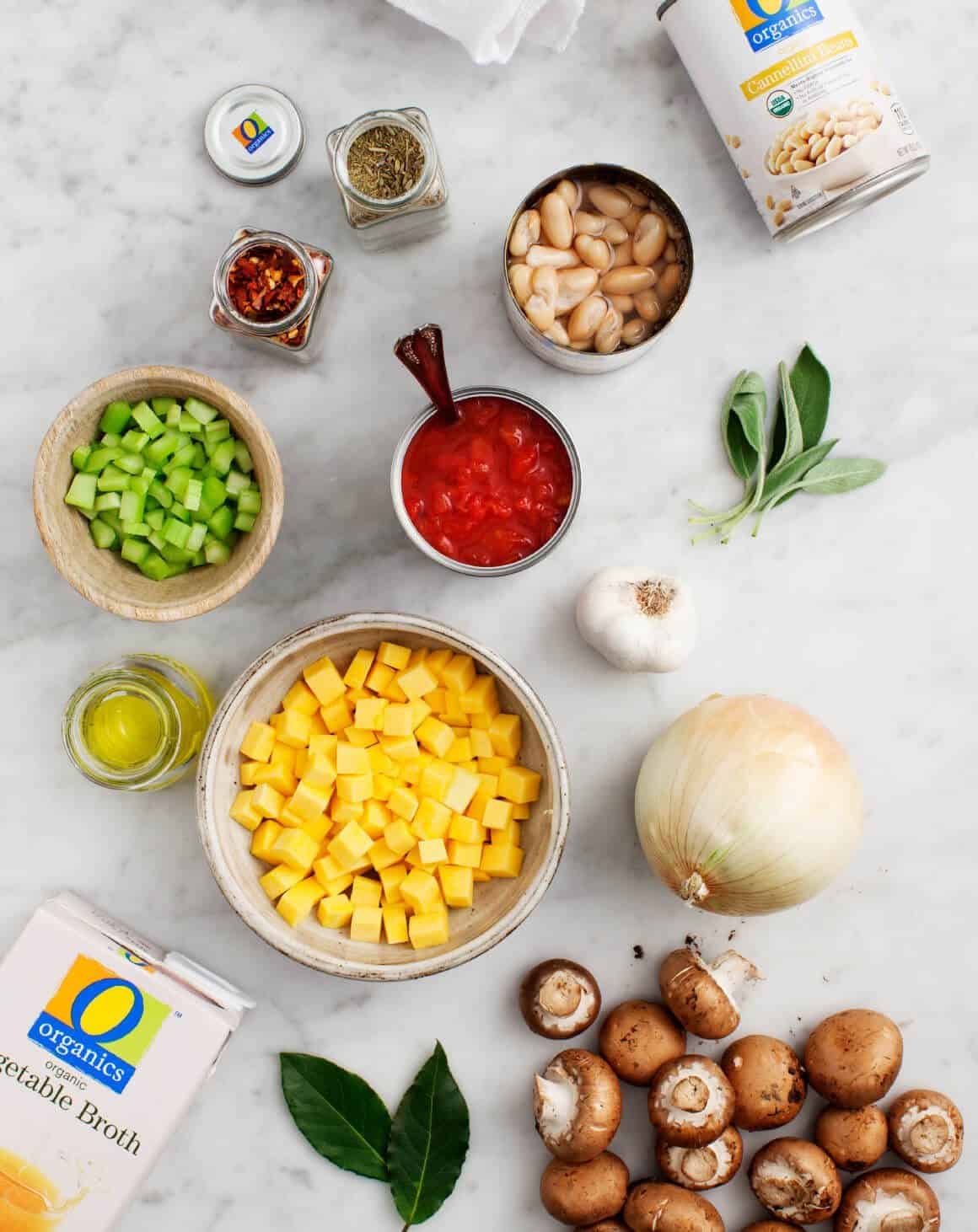 This post is in partnership with Randalls and Albertsons for their O Organics® line of groceries. For this recipe, I used O Organics vegetable broth, beans, tomatoes, spices, and herbs. What I love about their products is that they are made of quality organic ingredients at very reasonable prices.
If you don't live in Austin, O Organics products are available at the Albertsons family of stores across the country, including Safeway, Vons, Jewel-Osco, Shaw's, ACME Markets, Tom Thumb, Pavilions and Star Market.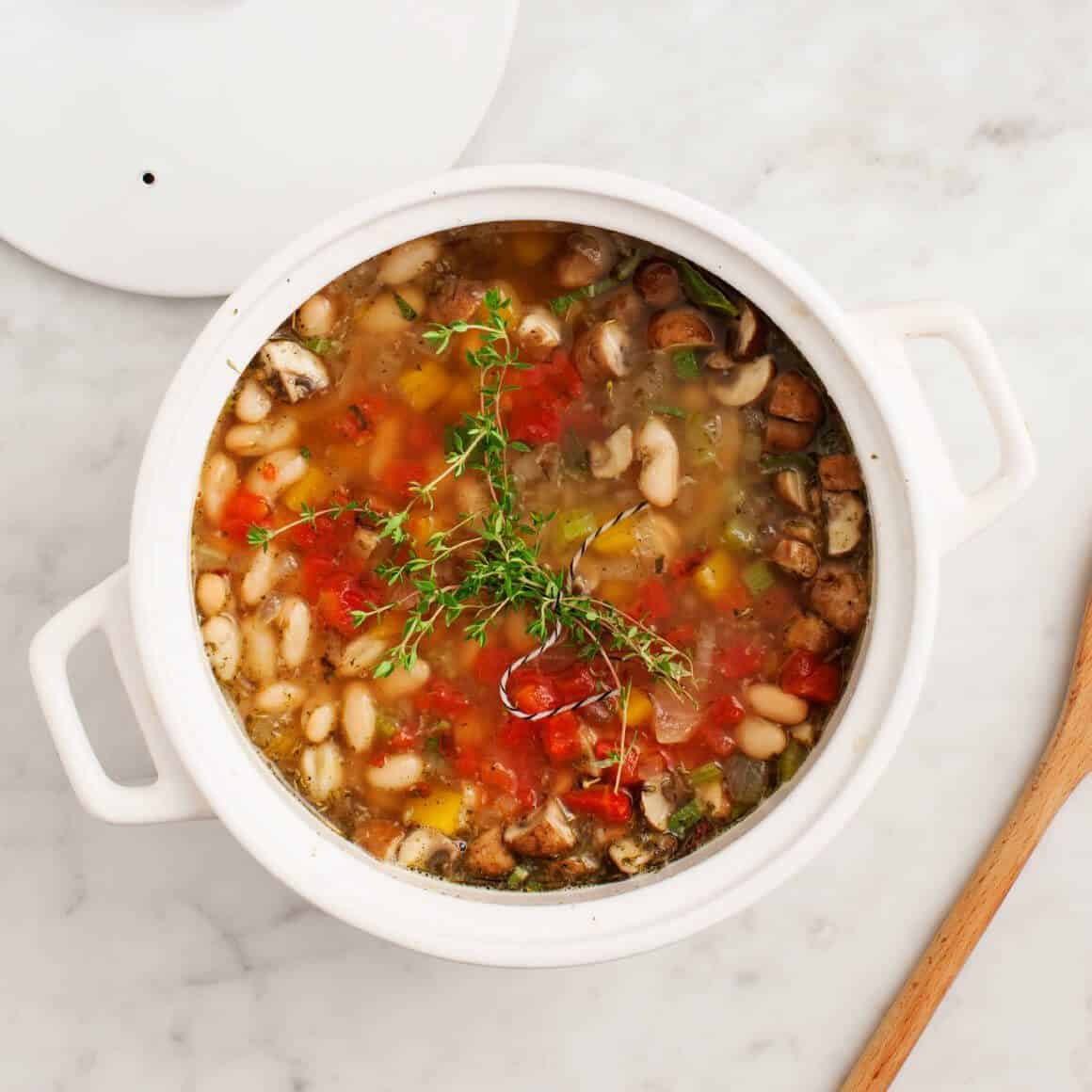 Aside from visiting my family in Chi town (my hometown), I was in Chicago for a few days attending a really fun Organic for All event that O Organics put on at Kendall College. Here's a little behind the scenes look of what went on.
I spent the day with some of my favorite blogger friends (Ashlae from Oh Lady Cakes, Irvin from Eat the Love, Nik from A Brown Table). Here's a photo of a photo of a photo of a photo of our us trying to style and shoot oatmeal jars breakfast before we eventually ate them.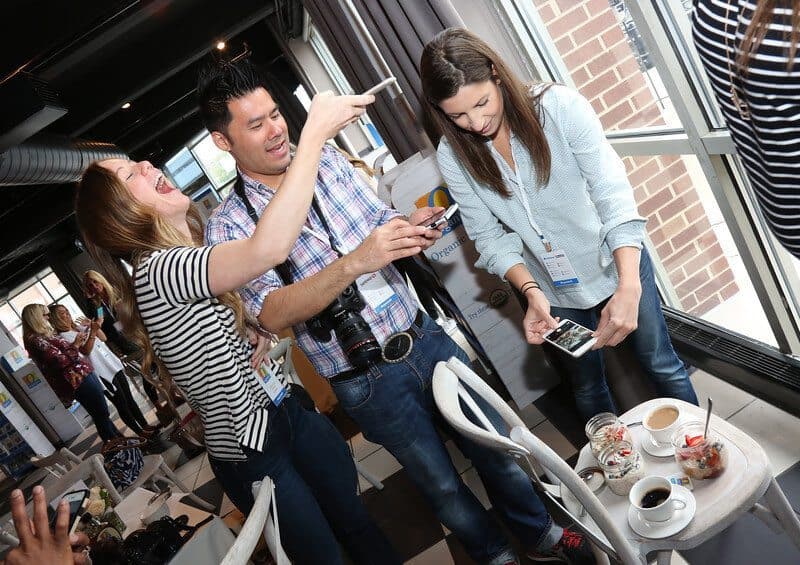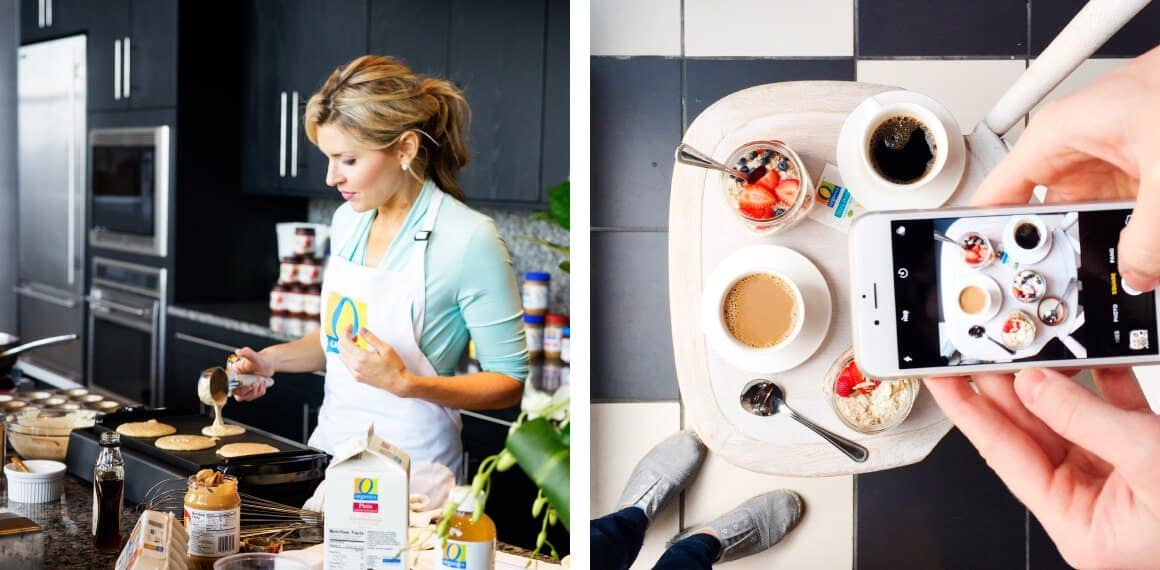 After breakfast, we watched a lovely cooking demo by Annessa Chumbley, RD – her oat flour peanut butter pancakes are to DIE for…
Next, we were on our own to cook up anything we wanted in Kendall College's professional kitchen. I made a delicious potato, pepper hash with lemon & thyme along with my friend Jane (a Taste of Koko) and Ashley from Edible Perspective.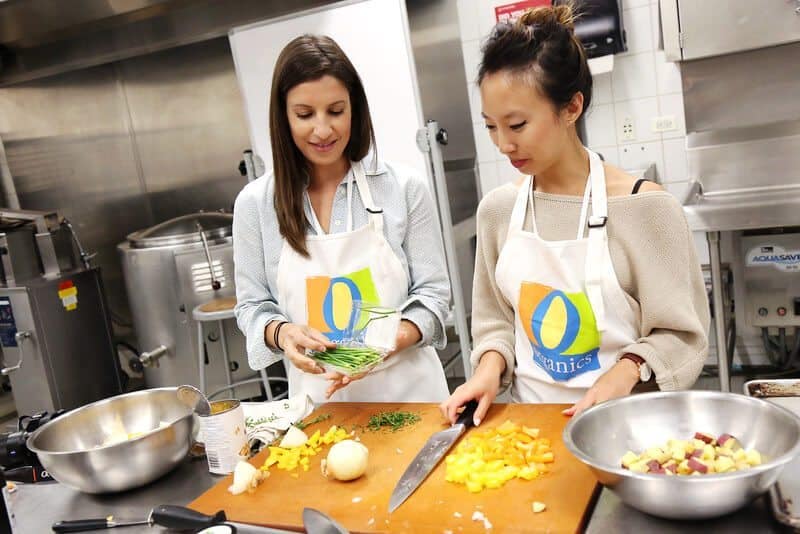 This was our pretty potato hash (go get the recipe on Ashley's site), and a gorgeous fruit crisp that Ashlae and Nik made: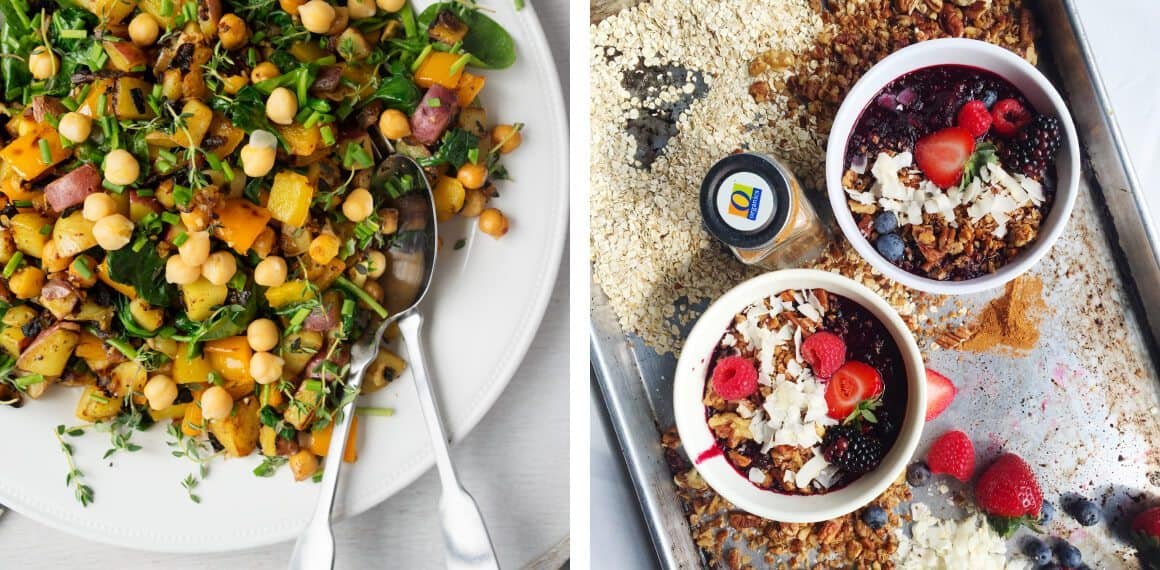 And now for the soup recipe!