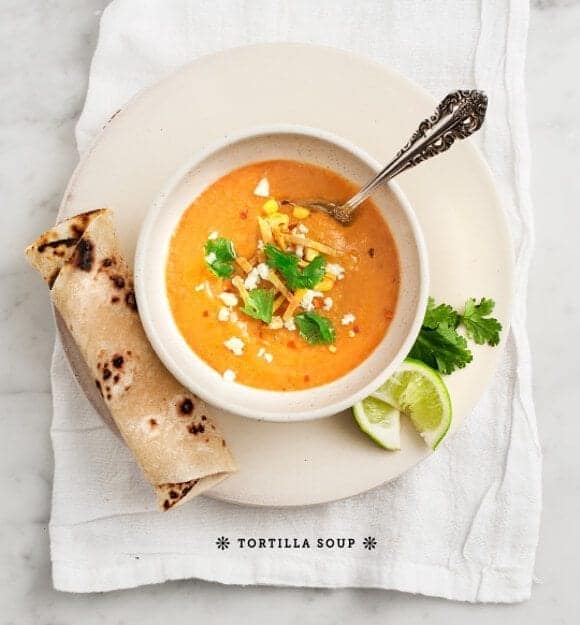 I have this tortilla rotation… I buy (or make) fresh tortillas, and freeze the ones I don't use within a day or two. I'll use those frozen tortillas for awhile (reheated directly on the gas stovetop). But before that batch is gone, I'll inevitably acquire new ones. Soon enough, I have a random assortment filling my freezer, all at various stages of pre-freezerburn.
And then I make this soup.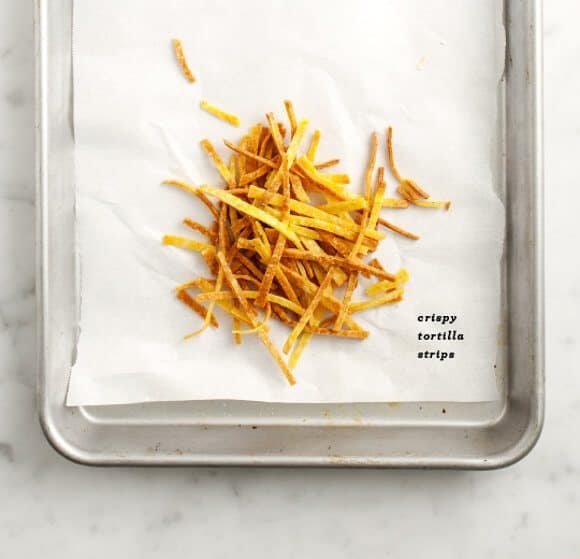 There are two types of tortilla soup: the thin brothy kind (usually with chicken), and this creamy version where corn tortillas are cooked into the base of the soup as a thickener. They bring a nice earthy flavor that works especially well with the bold spicy flavors that are in here. And if you're not tortilla-d out by now, I suggest topping the soup with crispy tortilla strips, and serving it with warm tortillas (fresher ones) on the side.