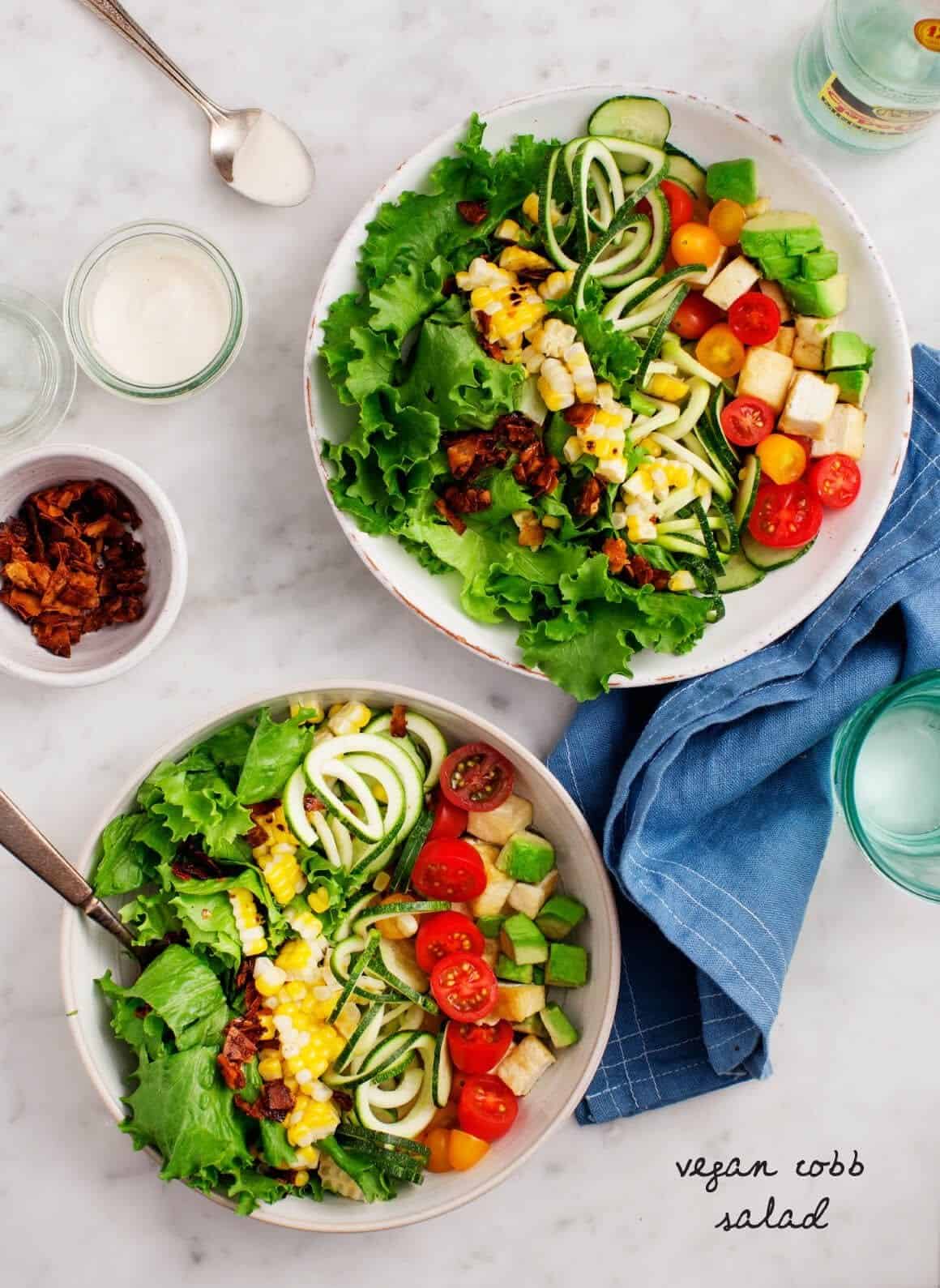 This salad was once again inspired by my bi-weekly Farmhouse Delivery bushel. What I love most about receiving a box of "surprise" vegetables is that it takes the guesswork out of deciding what's for dinner. My general CSA strategy is to try to use the lettuces first so I usually start my week with a big salad for dinner.
This salad is an all-veggie version of a cobb salad. It's packed with fresh summer corn, crispy cucumbers, zucchini and the first of the seasons' cherry tomatoes. I made a creamy vegan cashew-based "buttermilk-like" dressing and coconut "bacon." It's a lot of quotation marks for one meal, but I promise (whether you're vegan or not) you're going to love it.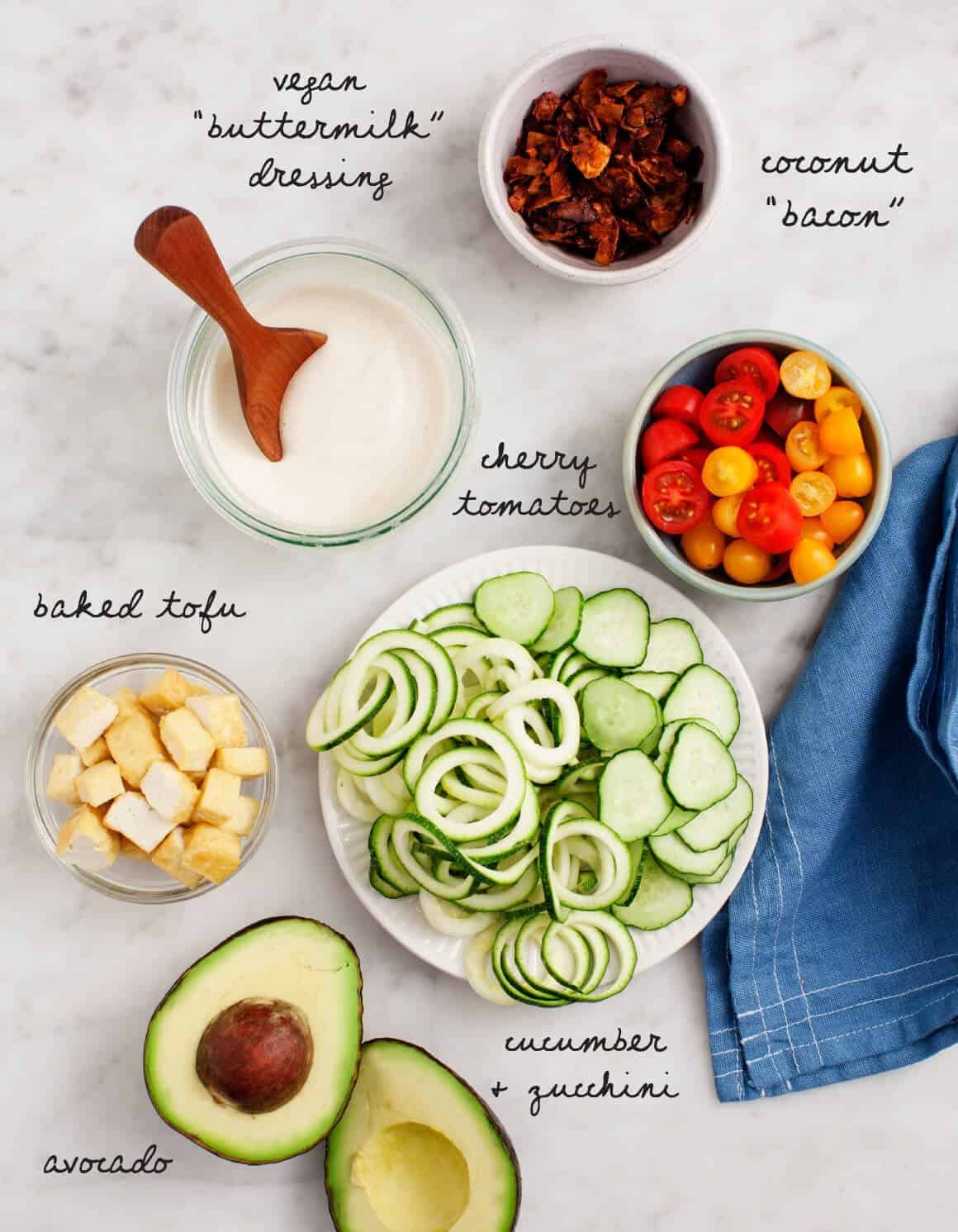 I made my salad a full meal by adding baked tofu and avocado, but you can customize this with whatever proteins and cheeses you like.
The coconut "bacon" here is a wonderful thing – just bake unsweetened coconut flakes with tamari, maple syrup and smoked paprika and you get these tasty little crispy salty bacon-like bits. I also have a recipe in the cookbook (page 171) for shiitake bacon, which would also be wonderful here.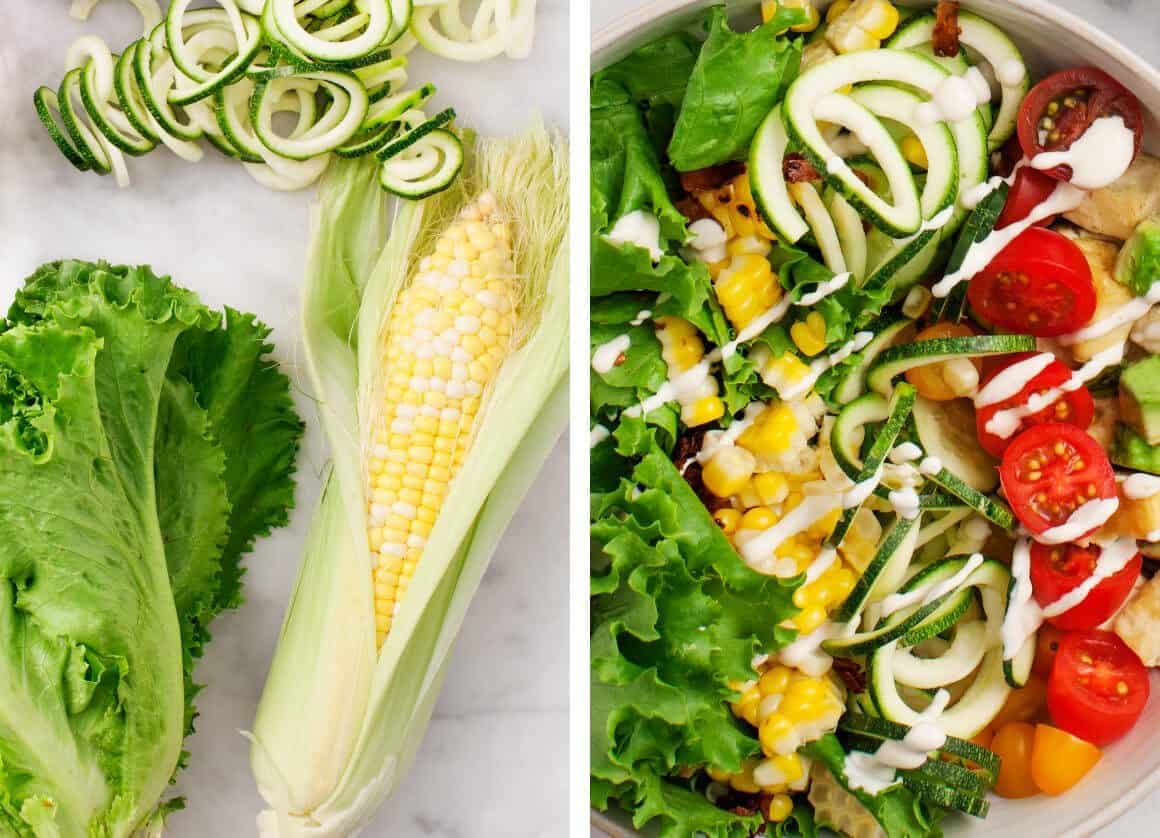 Store extra dressing for around 5 days. You'll want to pour this yummy creamy dressing on everything.