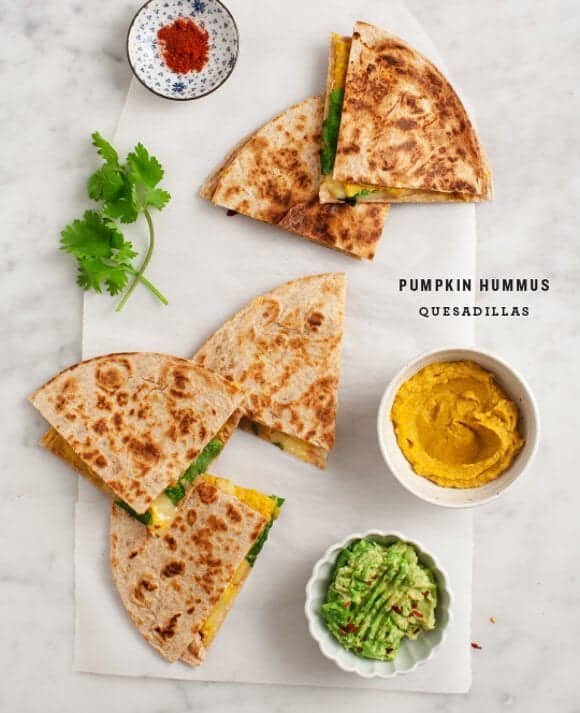 Here's my question for all of you pumpkin lovers out there – what do you do with your leftover pumpkin puree?
So many recipes (including my own) call for 1/2 cup of pumpkin puree. Whether I open a can or roast a whole pumpkin, I'm always left with leftover mash. It calls at me from the fridge saying "how about pumpkin cookies?" or "let's make muffins." But after consuming too many pancakes for the making of last week's post, I wasn't in the mood for anything sweet.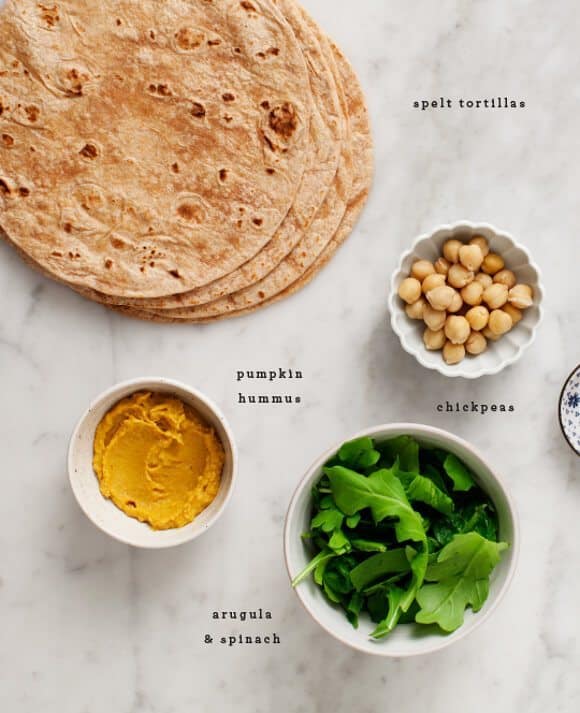 So I got this idea for pumpkin hummus… and I thought it would be great smushed in between tortillas with a little melty cheese. The nice part about these is that the hummus replaces the need for tons of cheese but still makes the quesadillas stick together.
I usually make quesadillas by piling more cheese on Jack's and less on mine… which means I usually end up with wimpy flat tortilla wedges. But not this time! These are filling and creamy in the middle, and they're especially tasty with a little slather of avocado on top.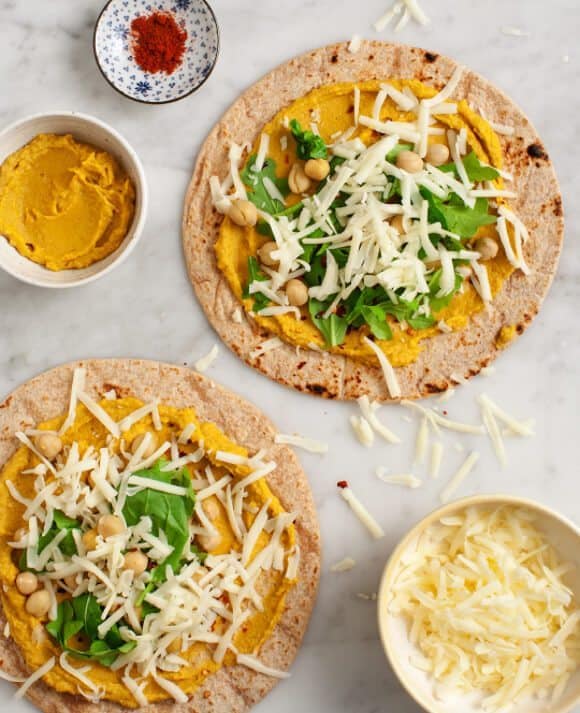 Apologies in advance for another recipe with 1/2 cup of pumpkin puree – might I suggest pancakes with your leftovers if you haven't made them already?