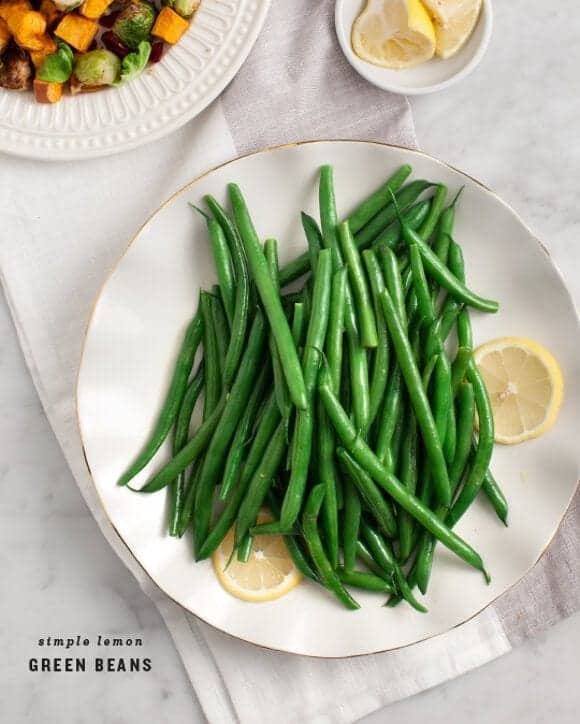 Every fall when Jack and I talk about Thanksgiving-inspired recipes to make for the blog, "reinvent the green bean casserole" always comes up. And every year it never happens. I guess I just think that some traditions just shouldn't be messed with… even if one of them involves processed cream of mushroom soup, canned green beans and canned fried onions. It's an American family favorite so I'm not going to make fun of it this time.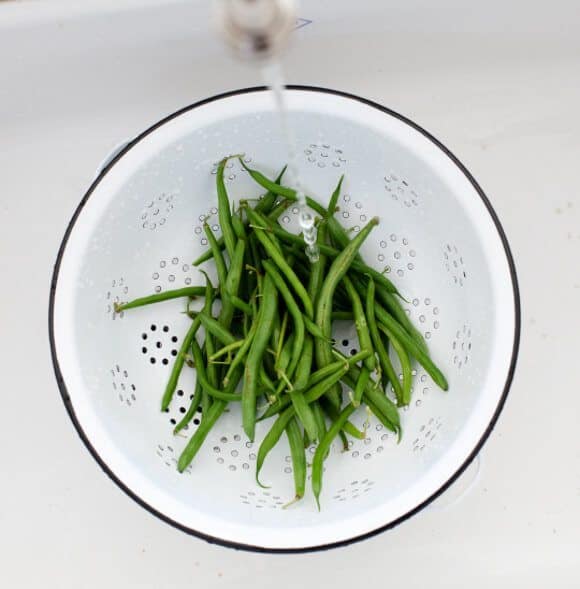 However, if the infamous green bean casserole isn't part of your tradition and you're looking for an easy last minute veggie side, how about this one? Make a little lemon-garlic oil and toss it with lightly cooked fresh green beans. It'll take you longer to boil the pot of water than to put this "recipe" together.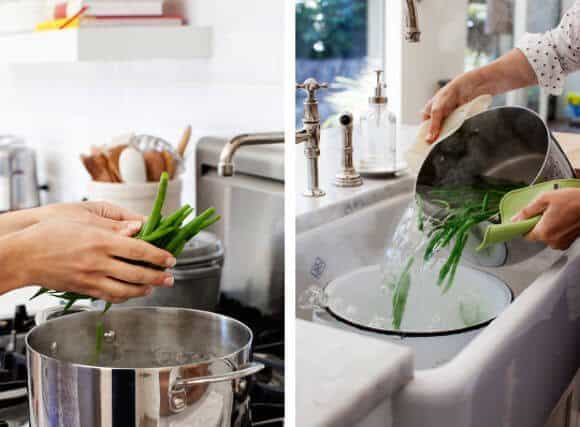 If this is too simple, jazz it up with some toasted almonds, fresh herbs, or a little shaved parmesan cheese… maybe even a few fried onions, I won't judge.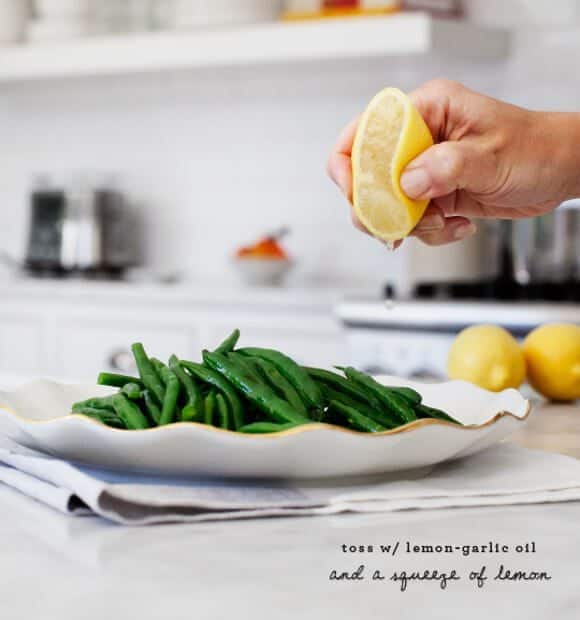 For a few more vegetarian Thanksgiving recipe ideas click here.