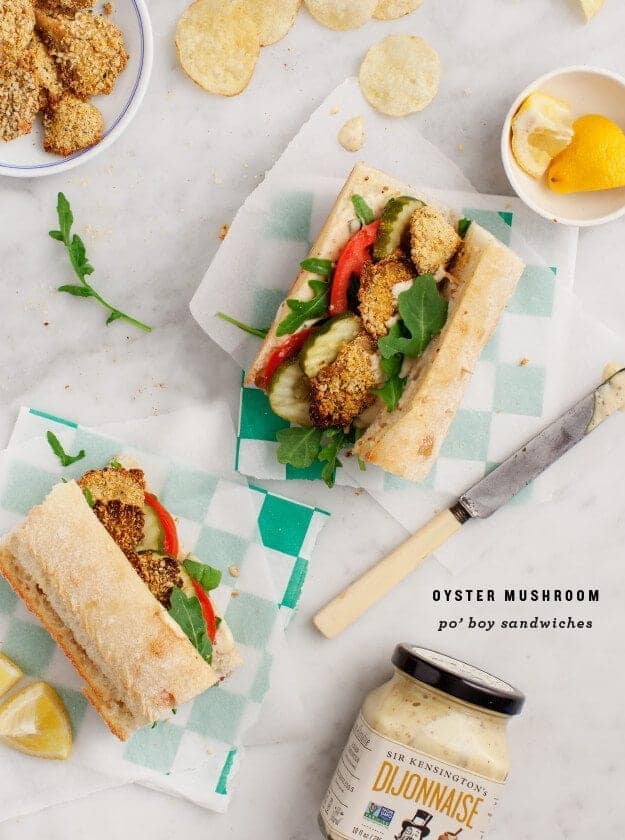 This blog may be mostly healthy, but I have to admit that I enjoy my share of fried foods from time to time. Fried oysters, fried shrimp – I love it all, even if it's "sometimes food." That is until now, because these baked oyster mushrooms are every bit as crispy, meaty and delectable as anything fried. They're easy to make, healthy, and there's no messy fry oil involved.
I'll just go ahead and say it – if you make one recipe this summer, make this one. These mushrooms are so delicious stuffed into a soft baguette with a slather of Sir Kensington's Dijonnaise. The Dijonnaise is bright, tangy and a little spicy which pairs perfectly with the mushrooms.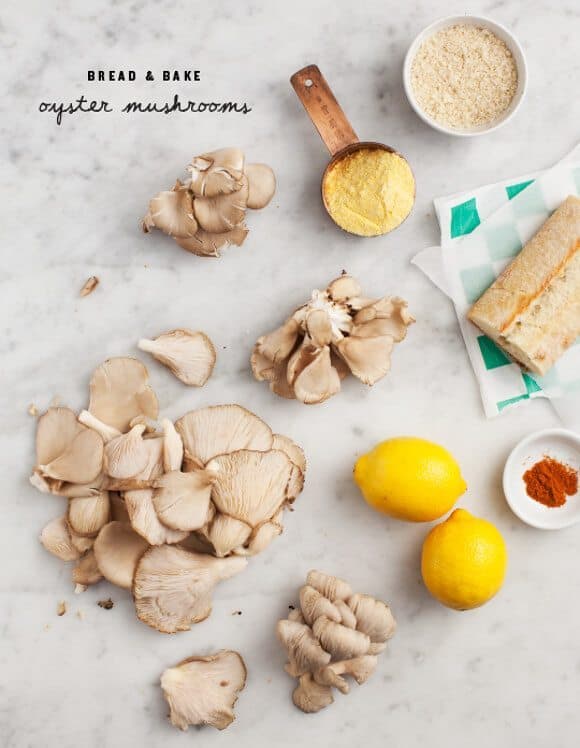 I marinated the mushrooms for a short time and then breaded them with a spiced mixture of cornmeal, panko and hemp seeds. The hemp seeds give these a nice crispy bite and they also add a little bit of protein.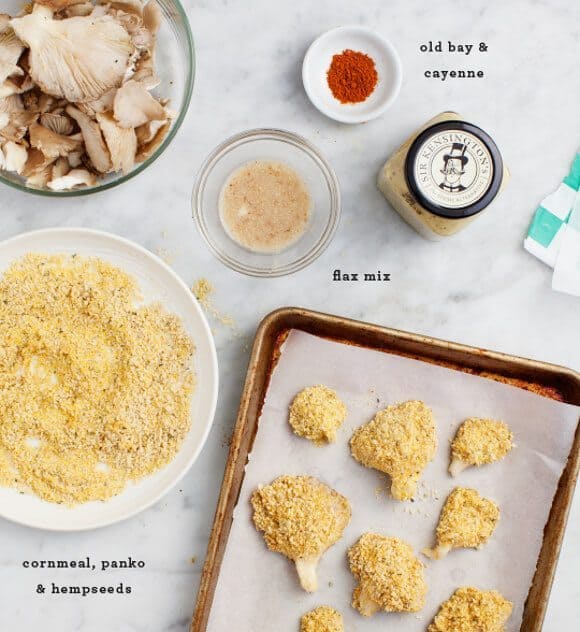 I dipped each mushroom in a flax/water mixture to get the breading to stick. Alternatively, you could use an egg white – I tried both and the flax actually worked (and tasted) better. Which means that these mushrooms, on their own, are vegan… but I promise no one will know because they taste so good.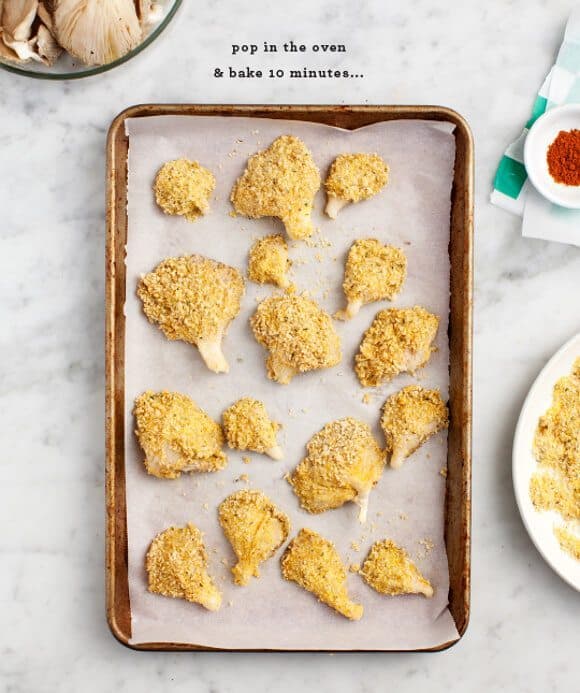 Bake the mushrooms until they're golden brown and crispy then squeeze a little bit of fresh lemon juice on top. Stuff them into sandwiches with tomatoes, pickles, arugula and Dijonnaise and dig in!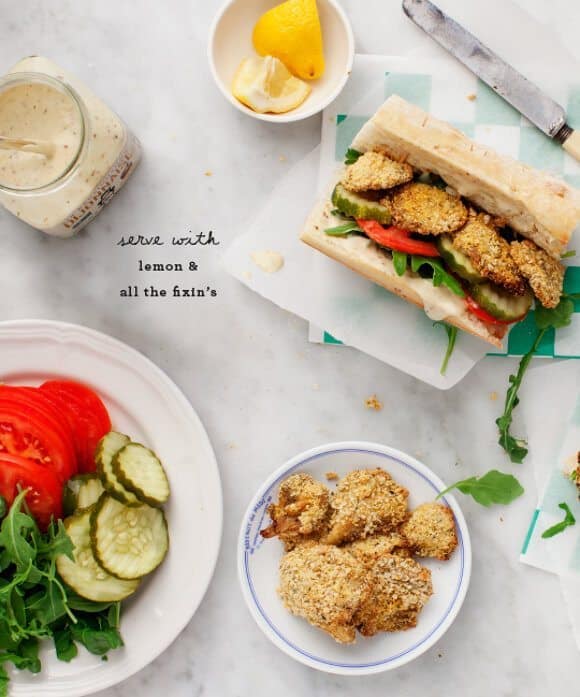 If you're vegan, I recommend slathering your sandwich with Sir Kensington's Dijon mustard. (Or mix the dijon with a little vegan mayo to create a creamy sauce). I buy Sir Kensington's condiments at Whole Foods, but click here to find a store near you that carries their products. I love their all-natural Ketchups and Mayonnaise too.