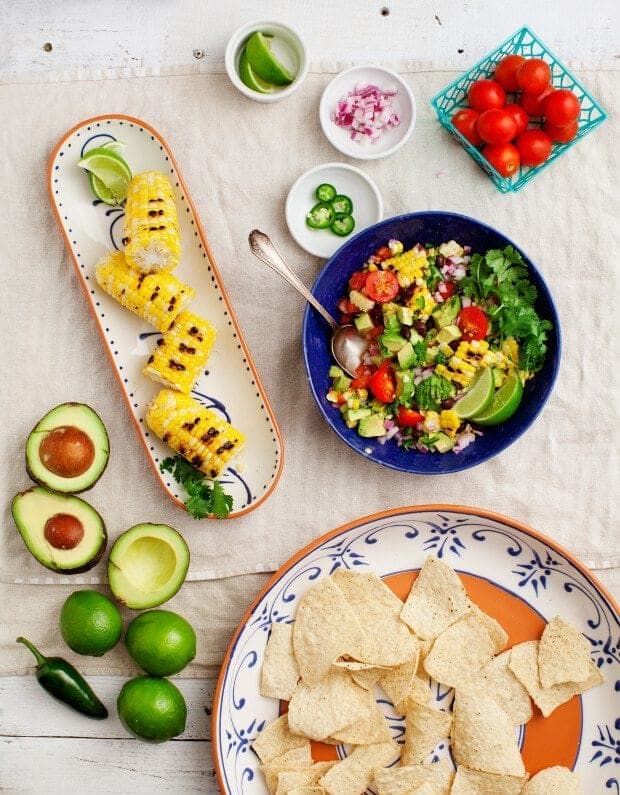 Happy almost long weekend! If you're hosting a cookout this Labor Day weekend, I have a few simple (yet super delicious!), veggie recipes to share today. And if you're attending a cookout this weekend – well, it's always good to be a bringer especially if you're the one with the special food requirements. (Who me?)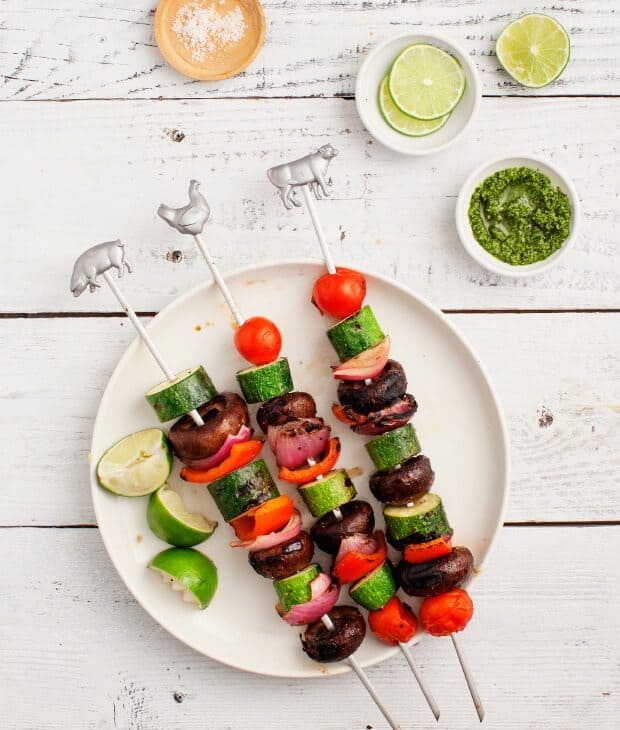 Ok, let's get started – first we're going to load up some skewers. (Actually, first, we're going to make some margaritas). Once you have a drink in hand, get started by marinading the mushrooms. My secret not-so-secret-anymore marinade is so easy –  olive oil, balsamic, soy sauce and black pepper. The mushrooms become deeply browned and caramelized on the grill. Plus, it takes only two seconds to make. You can marinate the rest of the vegetables if you want to, but I like to keep them bright and vibrant by seasoning them simply with olive oil, salt and pepper.
If anyone complains that there's no meat at this party, just show them these cute animal barnyard skewers! Ok, seriously, you can include meat here too if you want – I won't judge. Either way, it's a good idea to invest in a set of metal skewers because wooden ones can catch on fire, even when you think you've soaked them long enough (not that I know this from personal experience).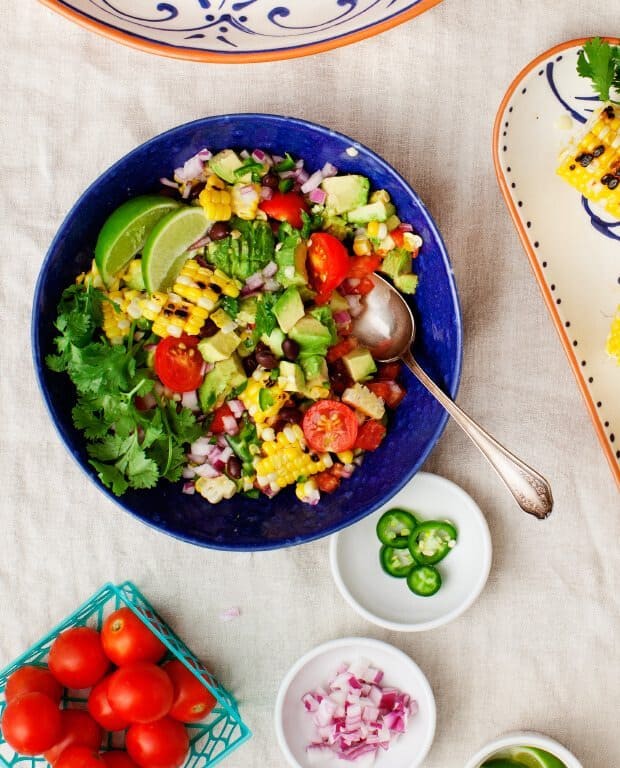 The skewers can be assembled in advance, but be sure to make this avocado salsa just as your guests show up. It's basically fancy chunky guacamole with grilled corn and black beans – serve it with chips and (if there's any left), as a side dish with your skewers and corn on the cob.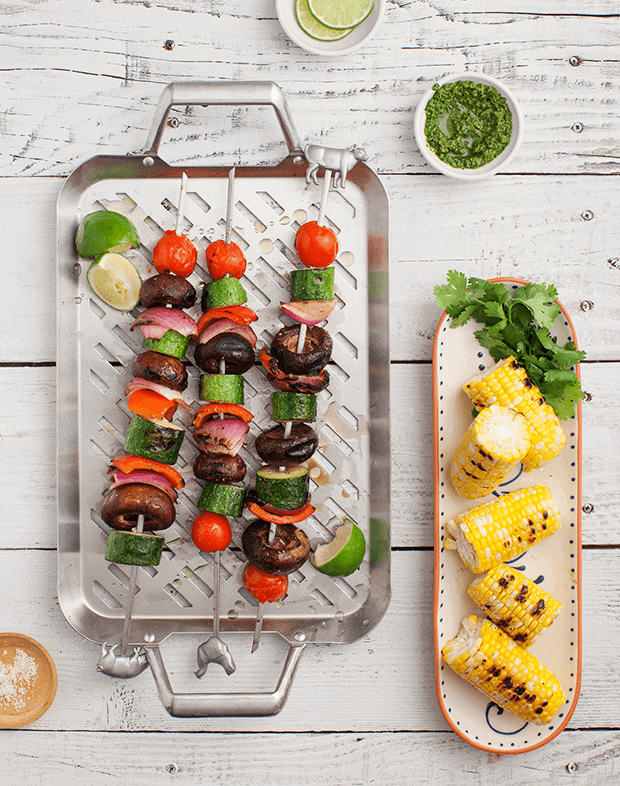 Grill up the rest of your corn and top it with lime juice, cotija cheese and a sprinkle of smoked paprika. For dessert? This peach & plum crumble, it's grill-able version, or DIY fancy s'mores.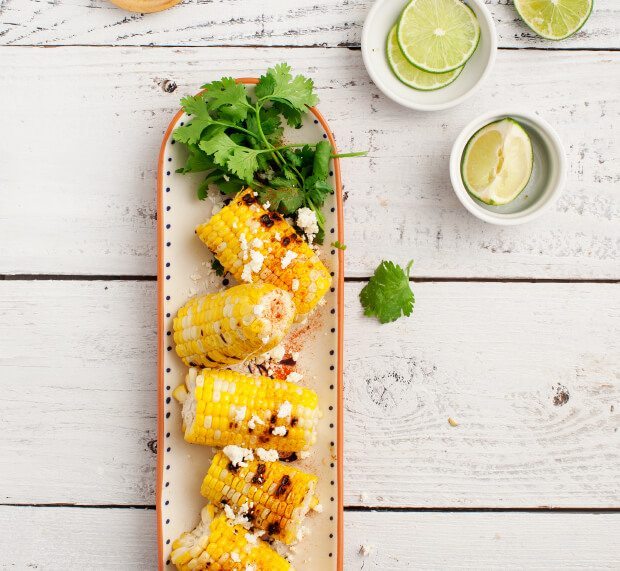 For all recipes – click over to Crate & Barrel's blog!
This post is sponsored by Crate & Barrel and all of the gorgeous serving pieces were generously provided:
Baltic Low Bowl: The perfect salsa/guacamole bowl
Calista Platters: The best chip platter and the prettiest way to serve corn in the cob
Stainless Steel Handled Grill Grids: especially helpful if you want to keep your veggies separate from meat on the grill.