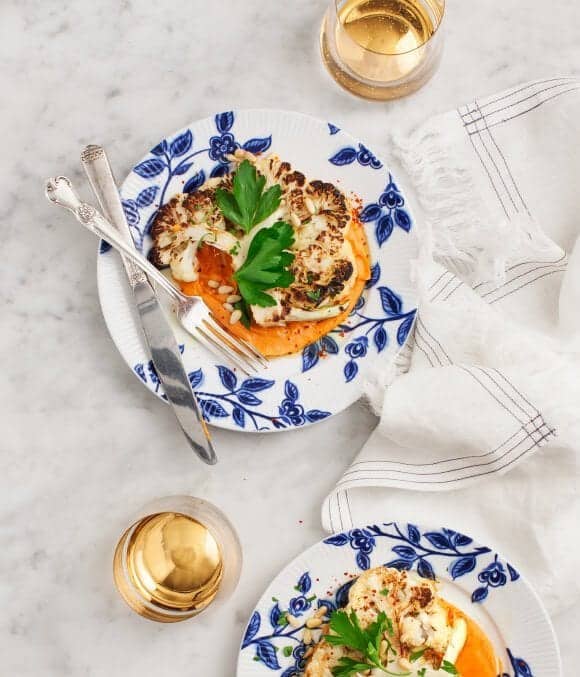 So… it's almost Valentines Day and (big news!), we finally took our Christmas tree down. Yes, that's right, we are "those people." Christmas in July would have totally been our reality if my mom hadn't come to visit this past weekend, because when mom's here, things around the house get done.
But back to the Valentines' Day thing – it's my favorite holiday. It doesn't involve putting up (or taking down) decorations, which works well for us. We don't do anything over the top, but we enjoy spending time making dinner together.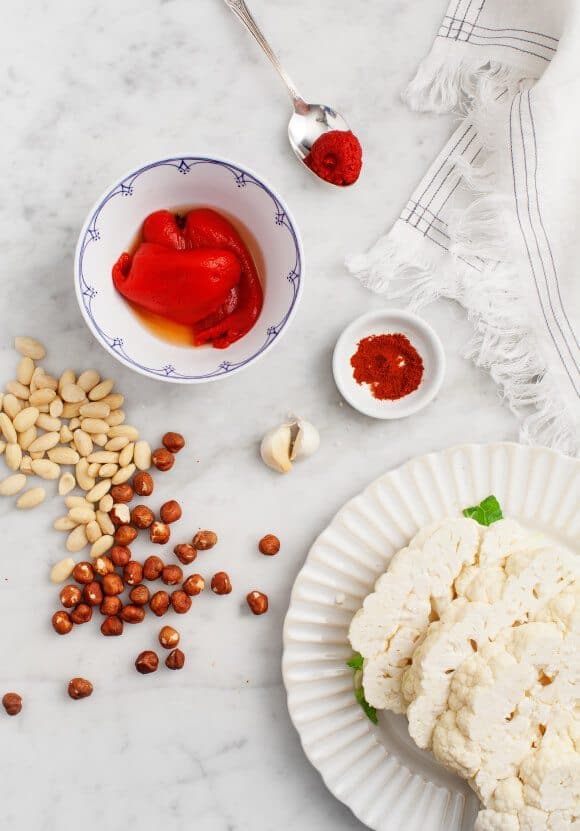 I love this recipe as a vegetarian main course option. It's not a side salad trying to be a meal, there's no fake meat and who knew a slab of cauliflower can be so filling?
Underneath the cauliflower is a tangy romesco-like sauce. I changed around my go-to romesco recipe to be just a tad healthier – it uses a little less oil and I uses chickpeas to thicken the sauce instead of bread. If you don't have a lot of time to put this together, the sauce can be made at least a day in advance.