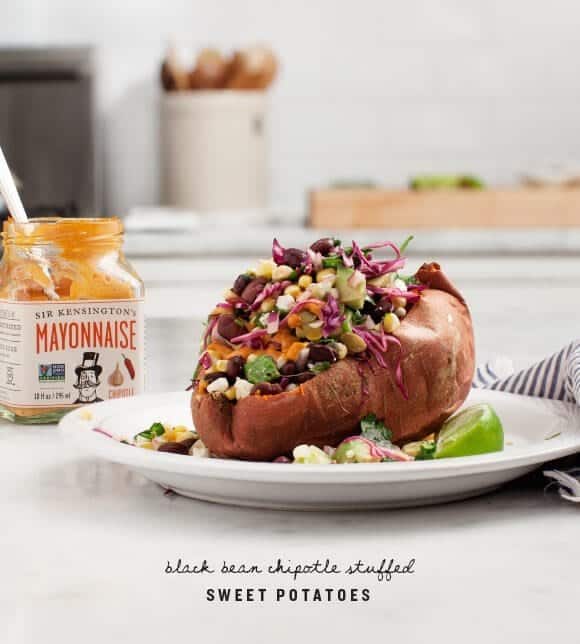 I'm slowly becoming a baked potato lover, but not just any baked potato lover. I still can't get behind white baked potatoes slathered with sour cream and butter, but I could eat these mega stuffed sweet potatoes for breakfast, lunch or dinner.
Case in point, as I started writing this post, I went and polished off the leftovers I was saving for my lunch… for breakfast. I'm telling you, I have no self control sometimes.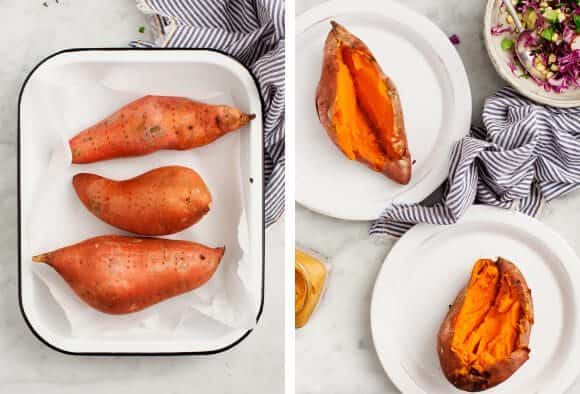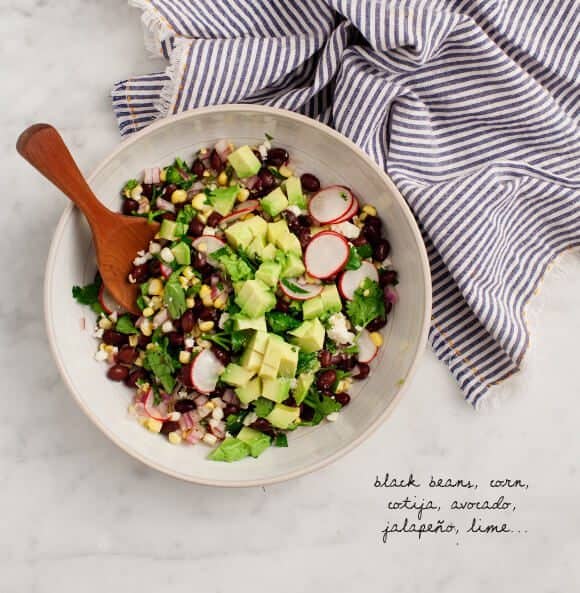 A good stuffed sweet potato, of course, starts with the "stuff." I made my filling by mixing black beans with corn, cotija cheese, avocado, jalapeño and generous squeezes of lime juice. Stir it together while you wait for your sweet potatoes to roast and then assemble your potatoes with (the best part!) dollops of Sir Kensington's Chipotle Mayonnaise.
If you're thinking "why mayonnaise?," hear me out… this chipotle mayonnaise is not just any mayo. It's become my absolute favorite "sauce" to dip sweet potato fries into. So, as expected, a dollop scooped onto these potatoes is perfection.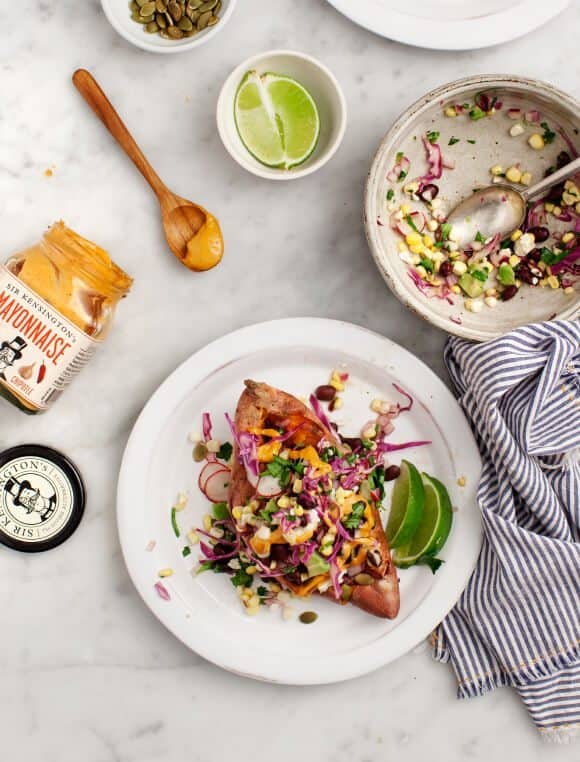 I'm a huge a fan of Sir Kensington's condiments (remember these veggie burgers?) Their ketchups, mustards and mayonnaise are so delicious and are made from non-GMO ingredients. Find them at Whole Foods or on their website (get free shipping with the coupon code "chipotle" at checkout).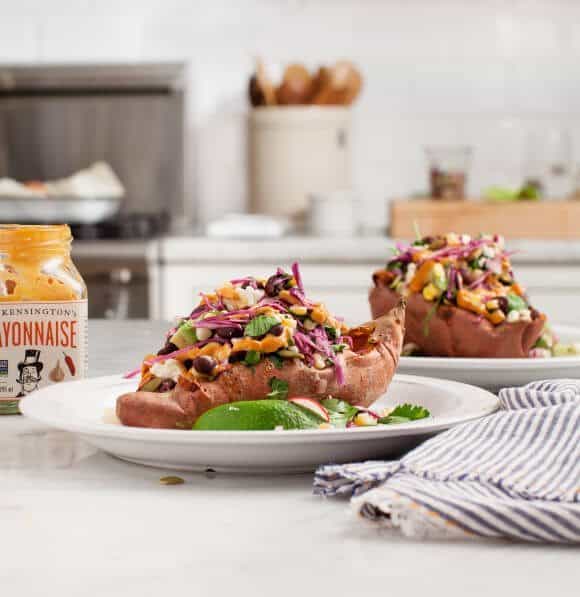 Happy stuffing!