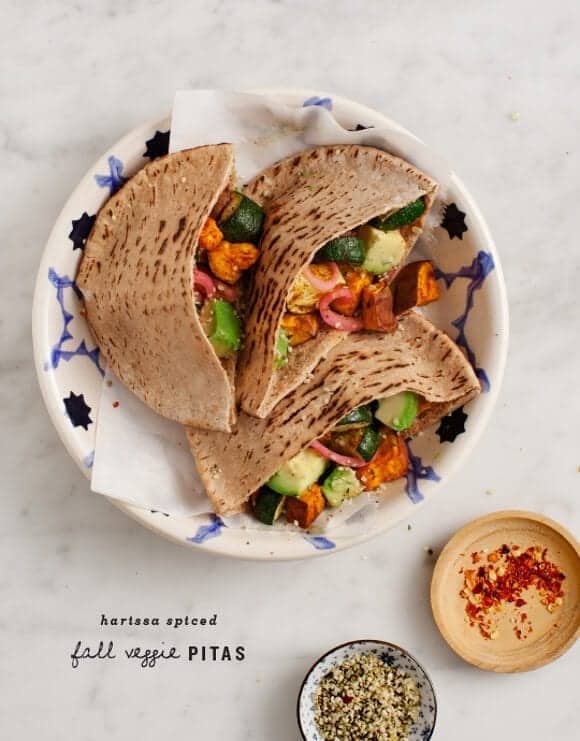 I make a lot of impromptu tacos. We not only have taco Tuesdays around here, but sometimes taco Wednesdays and/or taco Thursdays. When I'm looking for something quick I usually reach for tortillas, no matter what day of the week it might be. I keep them in the freezer so they're always ready.
Except this particular night – no tortillas, but I had some sprouted pitas. This wasn't originally going to be a post, but these turned out so pretty and delicious. And who doesn't need a quick dinner idea?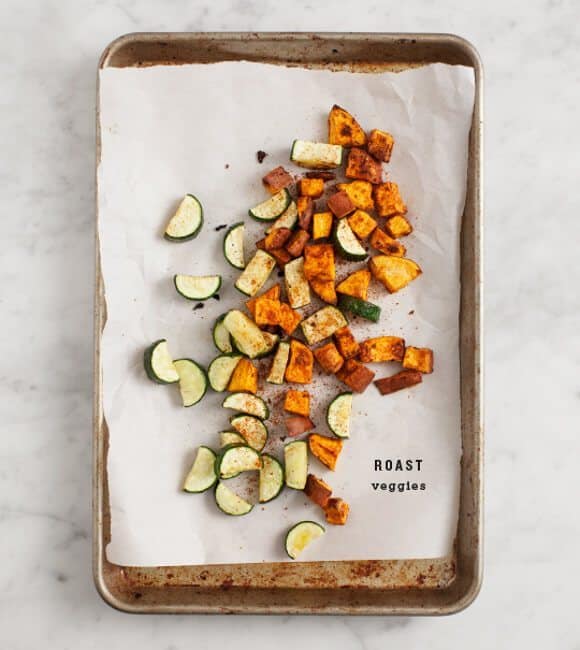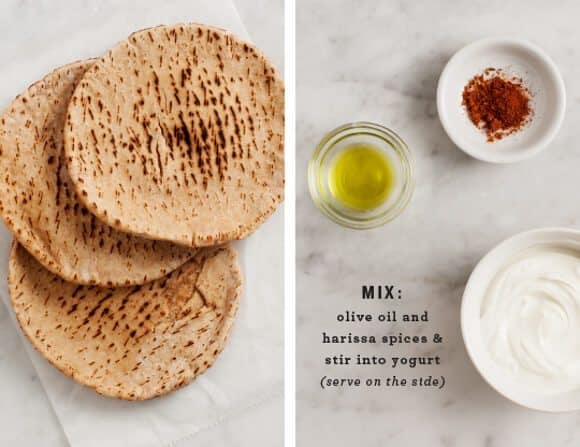 I roasted chopped sweet potatoes and zucchini and tossed them with dried harissa spice. If you can't find dried harissa (I have a jar of it from Whole Foods) you can use it in paste form. If that's not convenient for you, see the notes at the bottom of the recipe for some other alternatives.
I mixed in diced avocado because I just love avocado… and a sprinkle of hemp seeds for protein. I also made a quick spiced yogurt sauce to bring it all together.