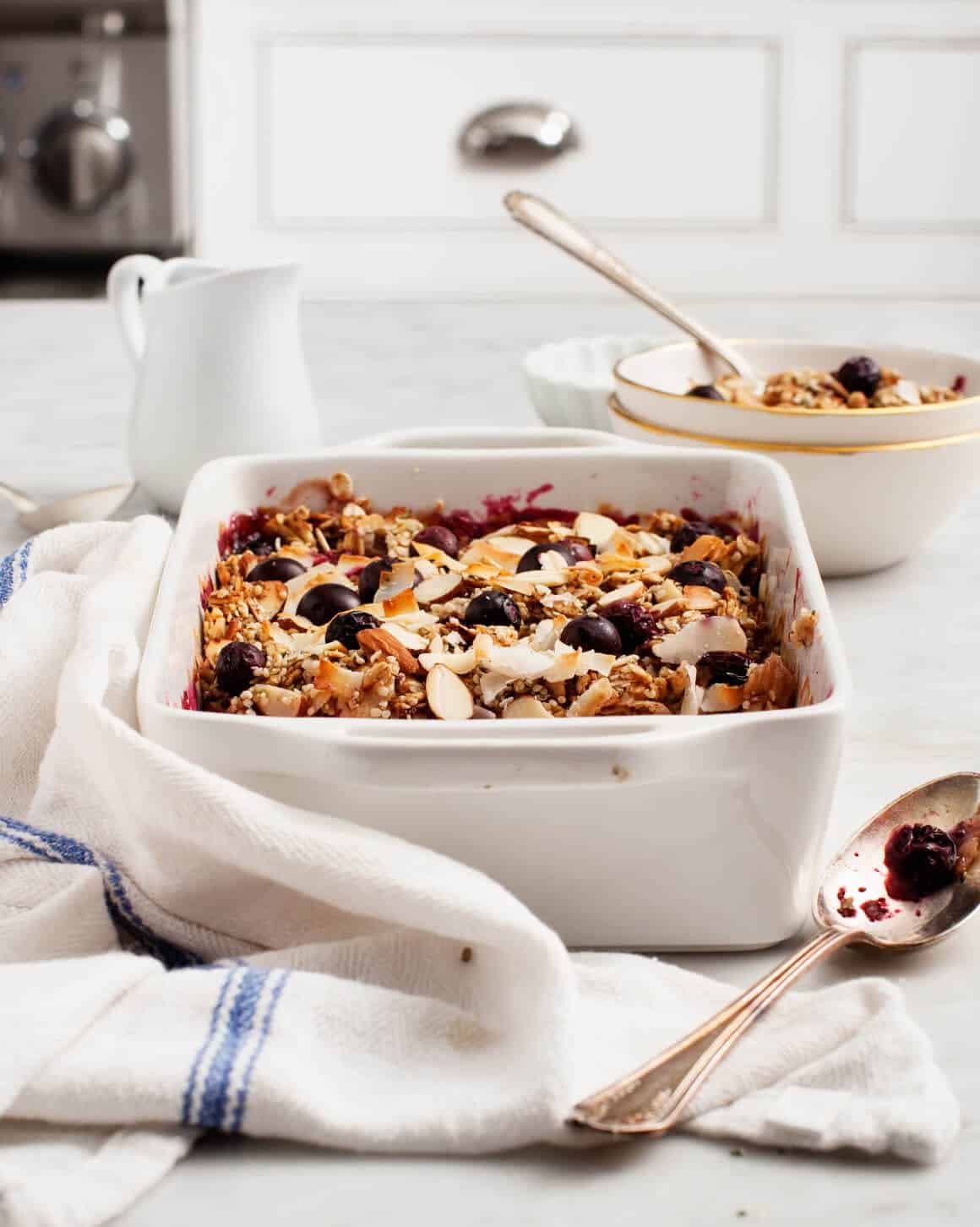 Oats are everywhere! I know I'm late to the oat party, and I got burned out on oatmeal in college, but they have been haunting me. I've been seeing such beautiful & inspiring dishes all over my Instagram and Pinterest for the last two years that I finally decided to give oatmeal another shot and you know what? I'm starting to come around, and it's recipes like that one that are getting me there.
This oaty-nutty-cinnamony goodness is really closer to a soft oatmeal cookie or the topping of a fruit crumble… and it's a far cry from the packet of instant oats mixed with water and microwaved that I was so obsessed with before. It's also going to be the perfect sweet yet-still-somewhat healthy dish for your Mother's Day brunch this weekend.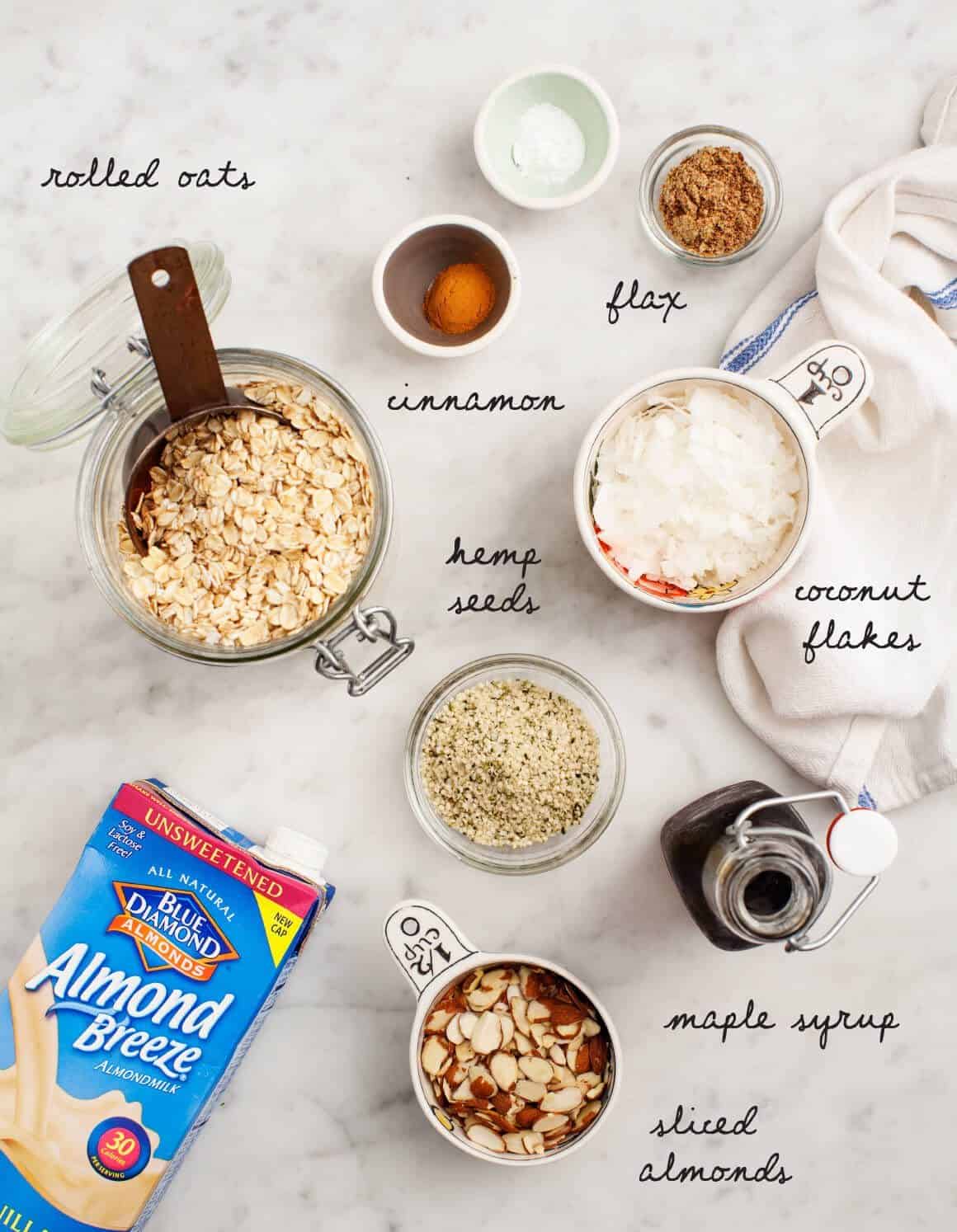 The recipe starts with all of those things labeled above. It's vegan, made with Almond Breeze instead of milk, and flaxseed instead of eggs. I've also packed some healthy fats in here by way of hemp seeds and coconut flakes. It's so crispy, nutty and delicious.
I layer my baking dish with bananas and strawberries, then the oat mixture. This recipe is flexible, so feel free to sub in whatever fruit you like – I'm already looking forward to making this with peaches and blackberries this summer.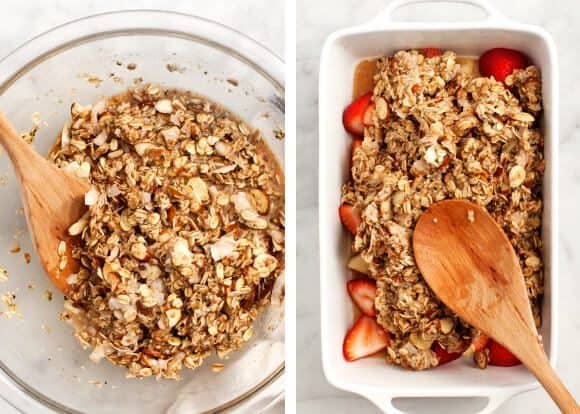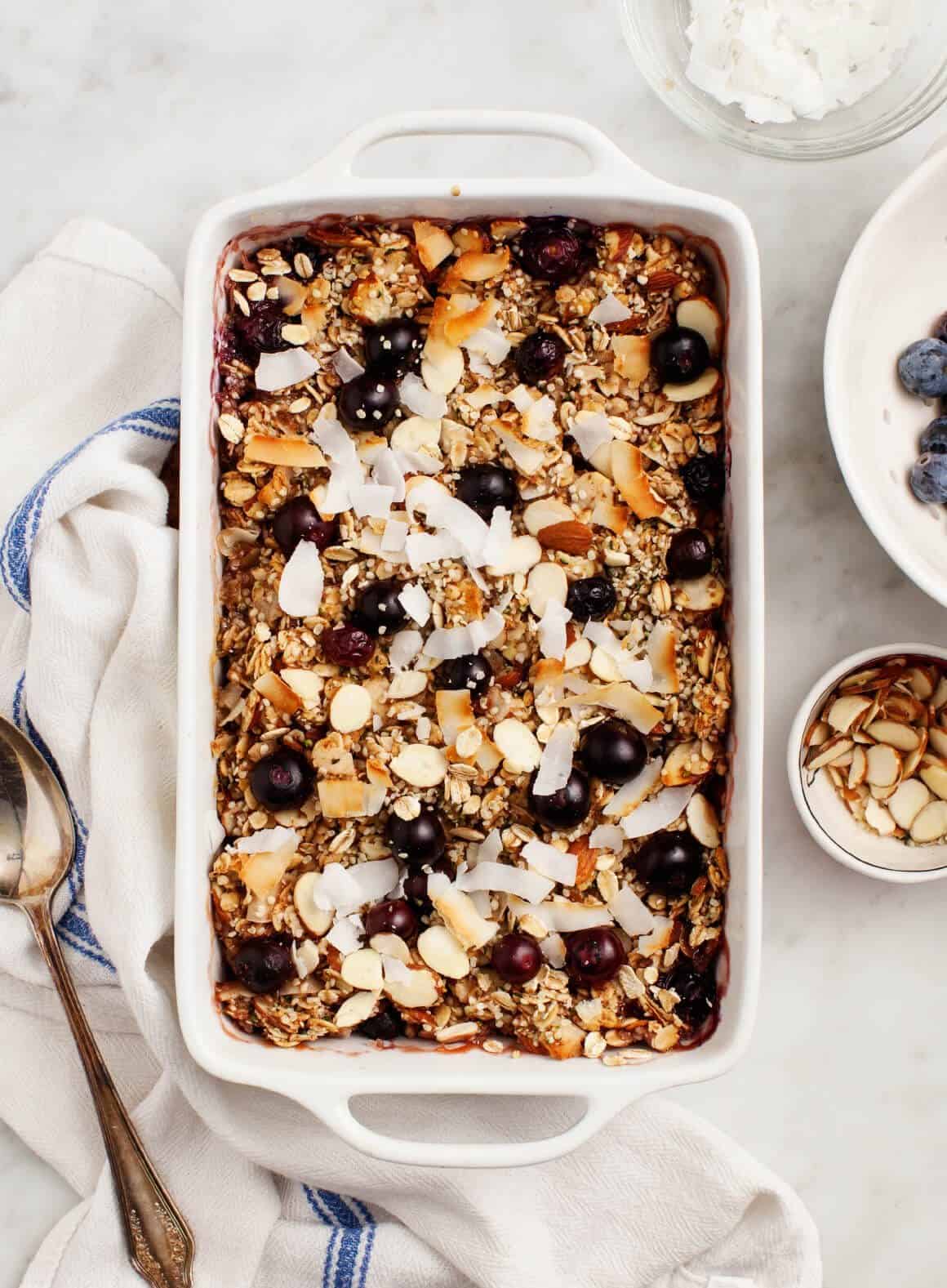 Top it with a layer of blueberries, slivered almonds, more hemp seeds and more coconut. It'll get all toasty in the oven, while staying deliciously soft in the middle. I'm still counting this as a brunch recipe, but it's also good as dessert with a scoop of ice cream.