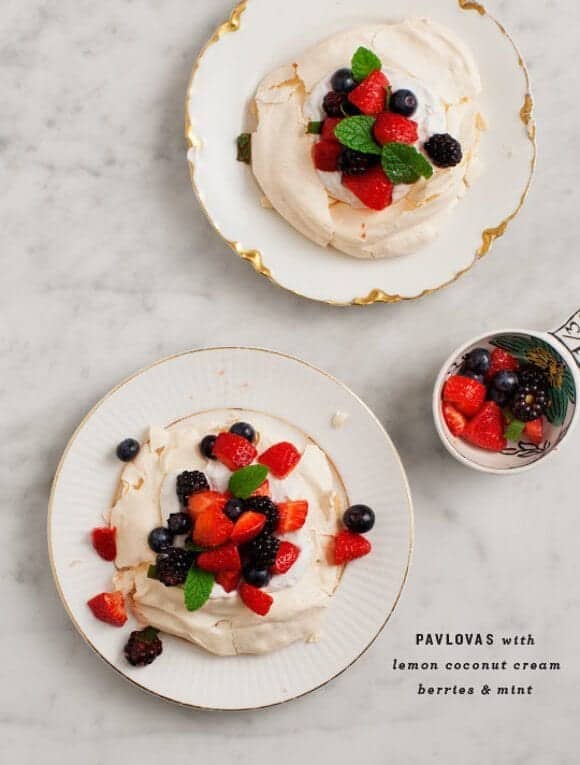 For me, there's such an overlap between cooking and traveling – I just love navigating new recipes as much as I love exploring new places. I'm in my happy place when I'm getting lost, trying new things and tasting new foods… whether in my kitchen or somewhere around the world.
We've had a serious case of wanderlust lately. Jack and I have spent a good amount of time in Europe and Asia, but one place that's been high on our travel list is New Zealand. By an amazing stroke of coincidence, Air New Zealand approached us to partner up for their Calling all Travelers campaign.
What does that mean? It means you can win a trip to New Zealand by creating your own action-packed-food-&-wine-or-whatever-you-like itinerary. And while we're all planning our Kiwi adventures (and maybe sampling some New Zealand wine on the flight…), why not be adventurous, start at home, and make an NZ recipe that we've never tried before?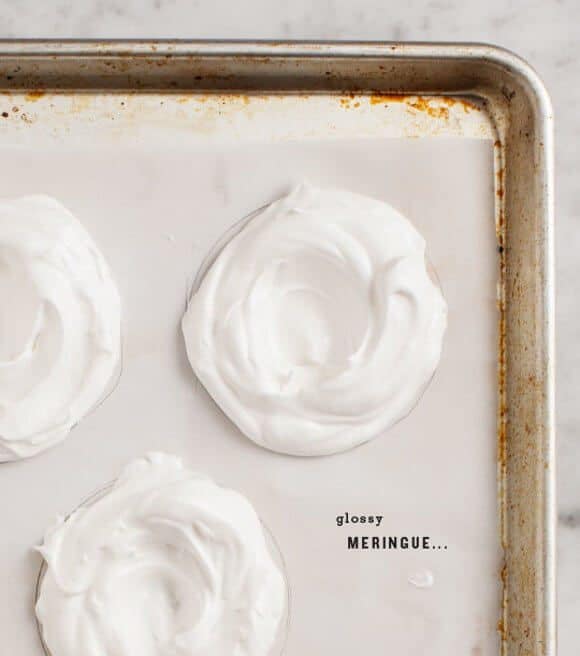 Pavlovas were created in honor of the Russian ballerina Anna Pavlova in the 1920's while she was touring through New Zealand. We had fun recreating this meringue dessert. I had never made one before but I love a new challenge. They're crispy on the outside and are sort of like a marshmallow in the center. They're usually topped with whipped cream but I used a lemony version of my go-to coconut cream with berries and fresh mint.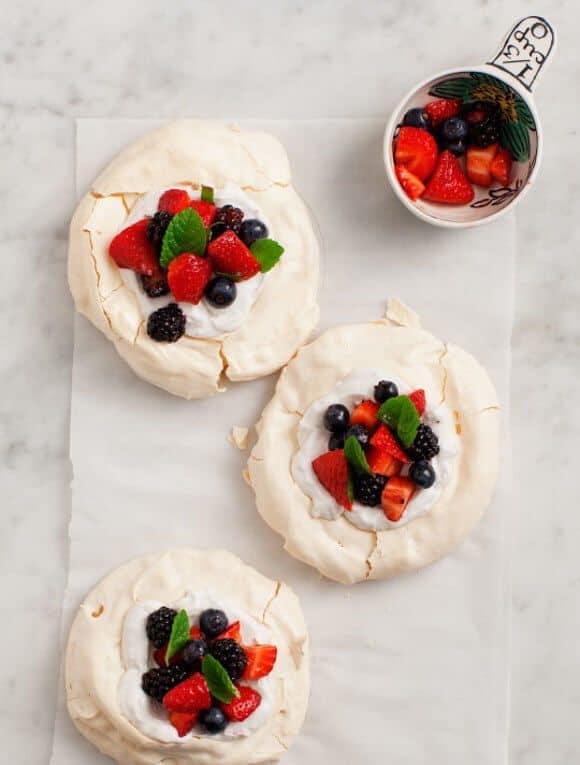 If you're like us and are looking for a spring getaway, (with comfortable seating of course!), check out some really great travel deals Air New Zealand is offering. Or click over and build a customized vacation itinerary (before March 31st) for a chance to win a trip of your own!