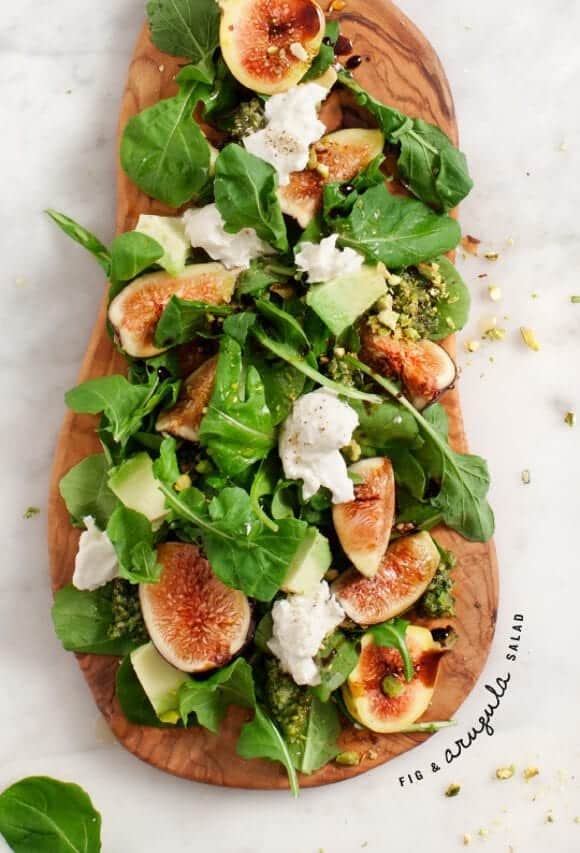 A few weeks ago, I made this in pizza form… since then, I haven't been able to get the ingredient combination out of my mind. I knew it was destined to become a really great salad, so here we have it - a late summer/early fall salad with figs, arugula, balsamic, pistachios and a few dollops of pistachio pesto.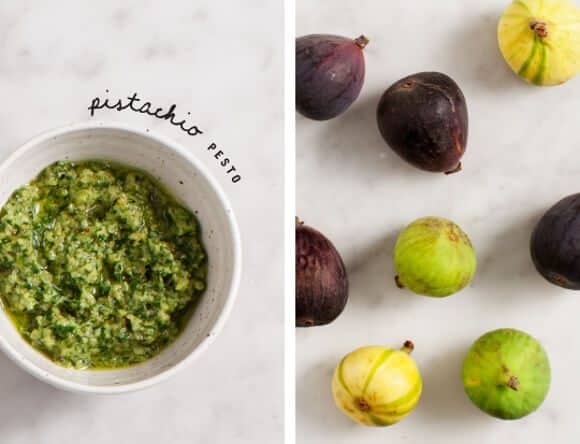 Instead of ricotta, I tore creamy pieces of burrata and added some diced avocado. (Just skip the cheese if you're vegan – this is indulgent enough without it). For me, this salad hits every note a good well-rounded salad should – sweet, salty, creamy & crunchy, with a nice peppery bite from the arugula.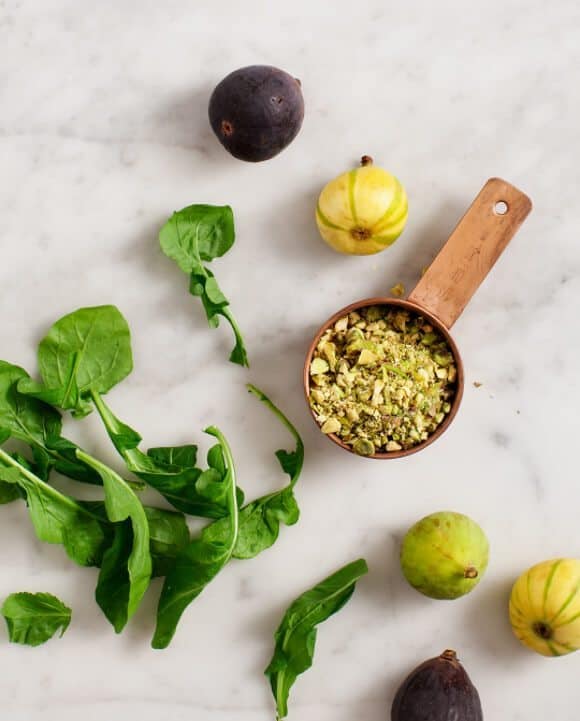 Today, I'll keep this post short and sweet – but check out this fun interview I did last week on Get the Gloss.