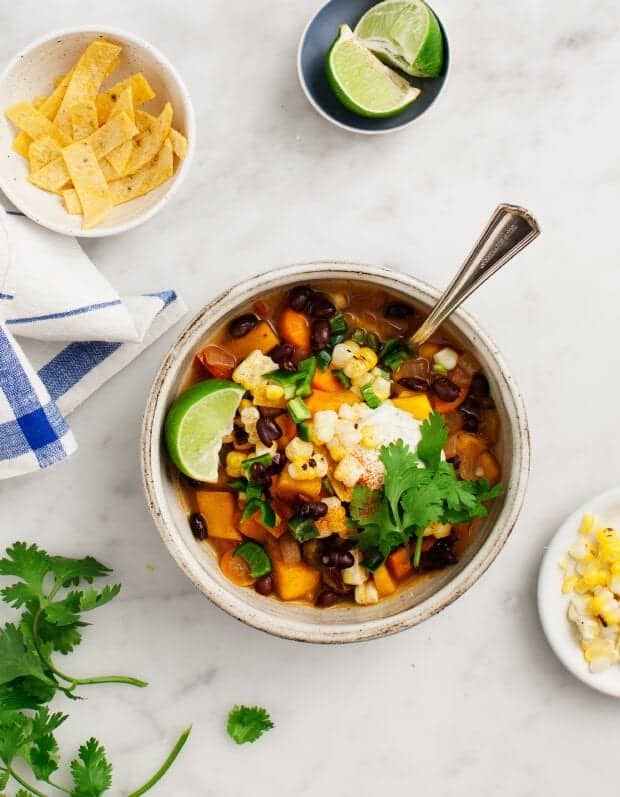 Are you as excited as I am that it's soup season? Soups, stews, chili – whatever you call it – I love making a big batch on Sunday and eating it for lunch all week. This one is hearty & healthy, warming and slightly spicy. It's also one of those that gets a little better every day so unlike most leftovers, I loved repeating this one just about every afternoon last week.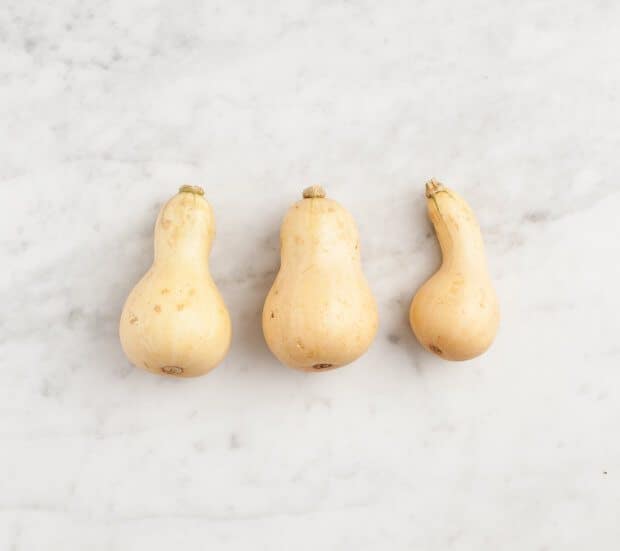 You don't need 3 butternut squashes for this recipe. (I had these tiny ones – how cute are they!) Just cube up enough squash to equal about two cups.
Poblano peppers are usually mild, but just a heads up – if you are in Austin and using these little guys from JBG - they're quite spicy. I used a little apple cider vinegar in this soup because I love the bright balanced flavor it adds, but also helps tone down the spice if you overdo it.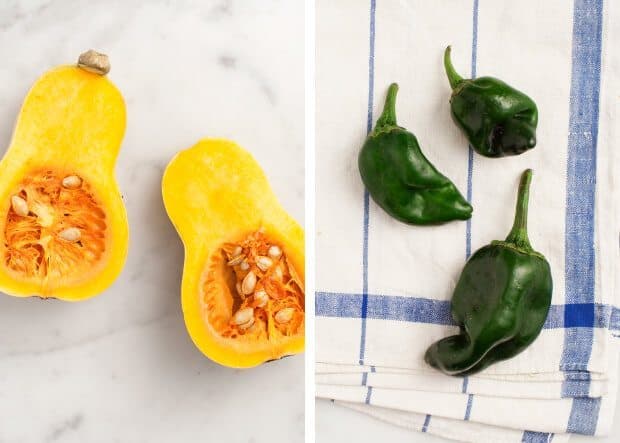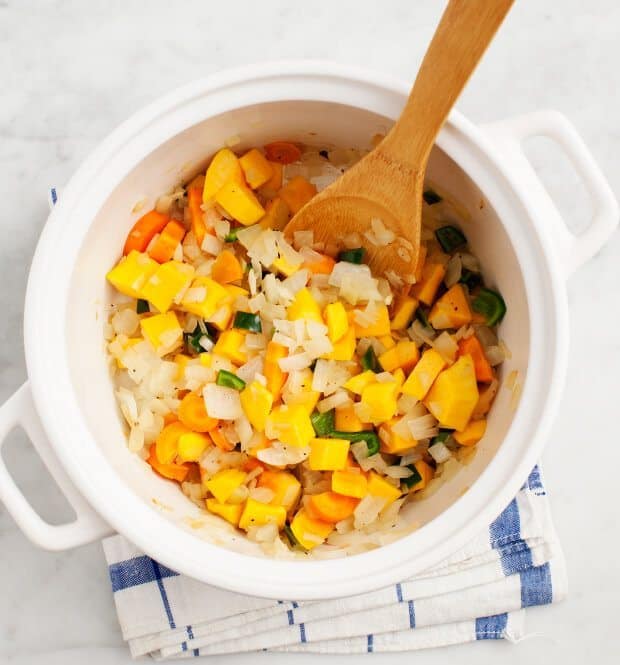 I topped my bowls with leftover cashew poblano cream, crispy tortilla strips and cilantro. Feel free to top yours with whatever you like – cheese or diced avocado would also be delicious.