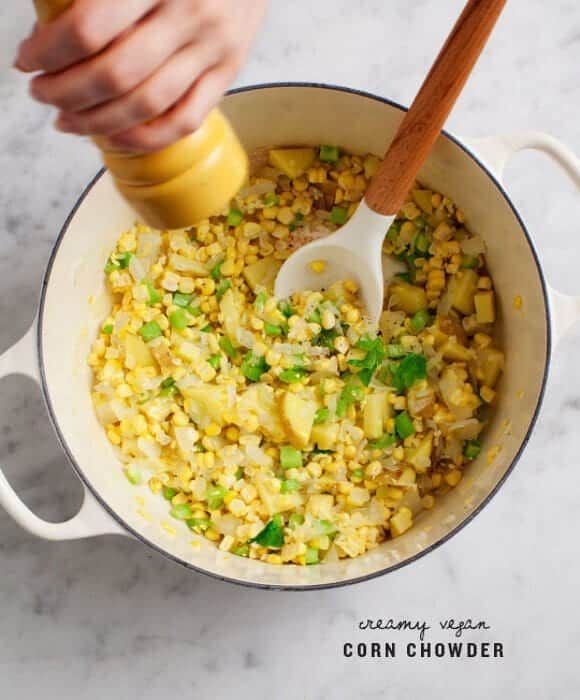 Soup season might be coming to a close, but before it does – you must try this one. It's hard for me to pick favorites, but this is definitely one of my favorite soups I've made on this here blog thus far. I don't care what temperature it might be outside, I could eat a bowl of this creamy, smoky corn chowder anytime.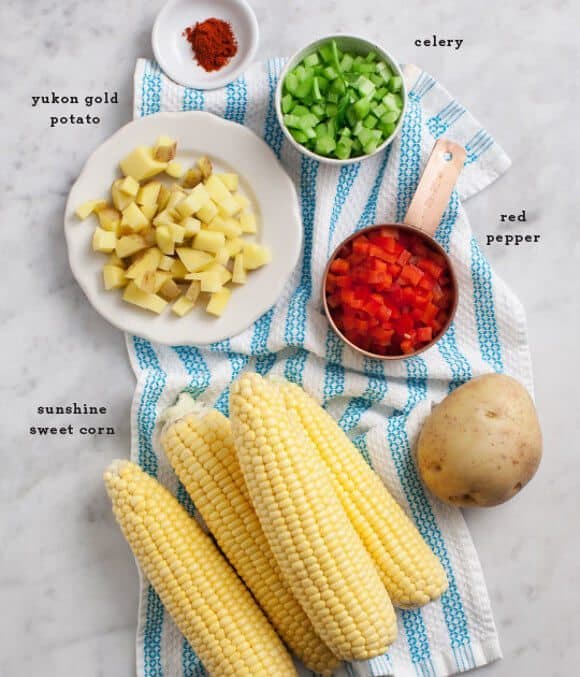 As always, this is creamy without using heavy cream. The trick is to use fresh sweet corn. After you slice off the kernels, use the back of your knife to scrape the juices off the cob. I realize most of you don't think of spring as the time for fresh corn – but it turns out that it's actually peak season for Sunshine Sweet Corn. You don't have to look hard to find it – it's the kind that's at your grocery store right now. I like to buy it in the husks because it's the most fresh.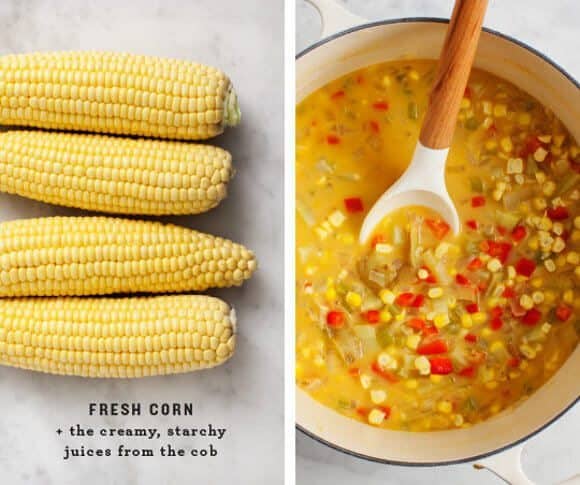 In addition to the corn, this soup has chopped yukon gold potato, diced red pepper and a can of light coconut milk (although the end result doesn't have a coconut taste). It's seasoned with celery salt and smoked paprika for a rich smoky flavor. I blended half the soup, and mixed the blended portion back into the chunky half for the perfect hearty texture. Since corn cooks so quickly, this one is pretty fast and easy to make.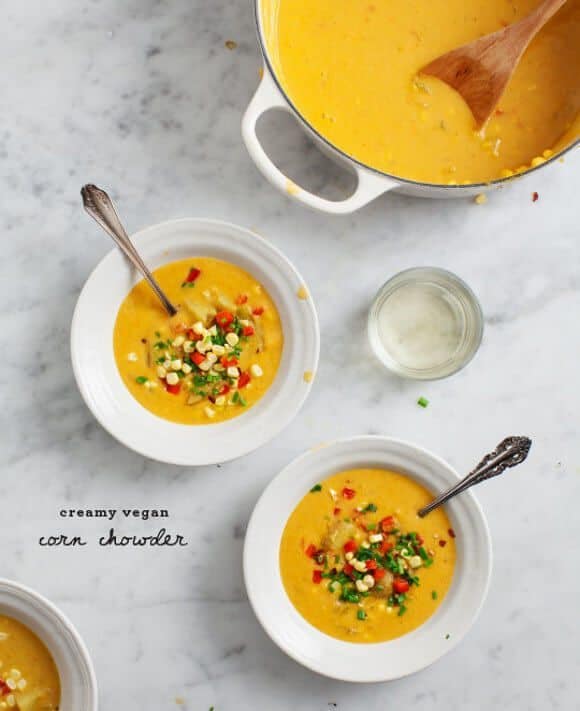 But wait there's more – you could win a $500 grocery giveaway courtesy of Florida Sunshine Sweet Corn. Click here to enter!