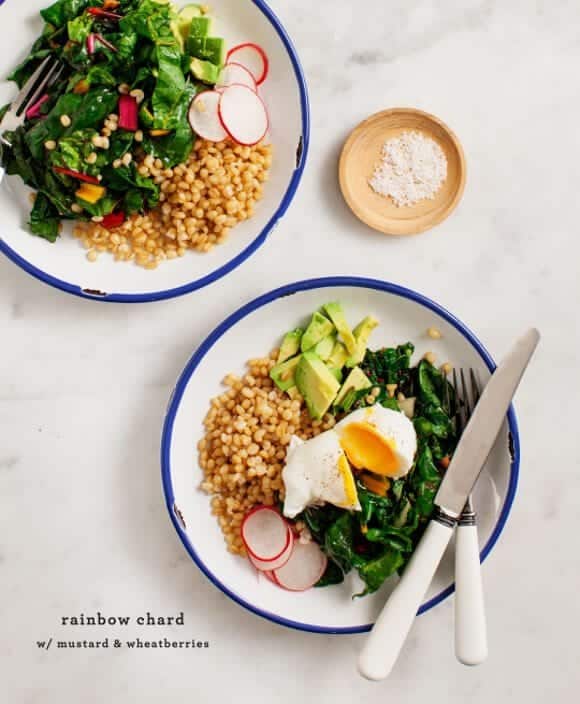 Grains & greens. Avocado & eggs… I could probably stop blogging right here and be happy eating this meal every day. Or at least in theory. In reality, I need variety otherwise I have a way of wrecking foods for myself. (One year in college, I ate plain oatmeal 2x a day — breakfast and lunch — and now I can't stand the sight).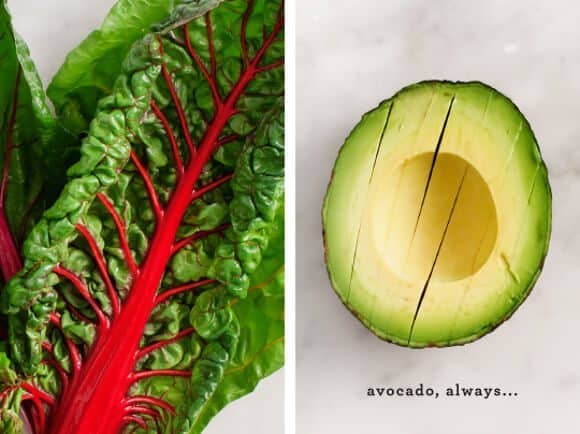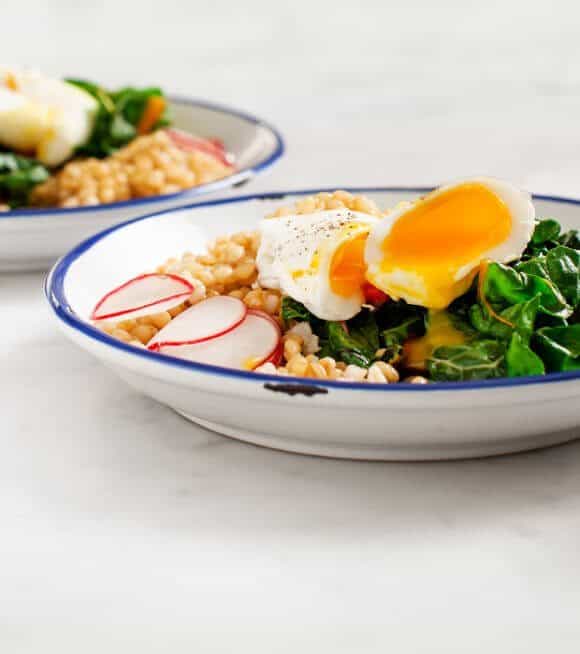 The beauty of the grains and greens meal is that it can be changed up a thousand different ways. (Although, I get it — oatmeal can be changed up too. By the time I learned that it was far too late).
Today's green: beautiful rainbow chard. And my grain of choice: chewy & nutty wheat berries. Sauces like pesto or sun cheese would be delicious here, although this time I kept it super simple and just mixed up a little dijon vinaigrette. If you haven't heard, chard & mustard are a match made in heaven.
This simple plate is made a little fancier with a poached egg or two.