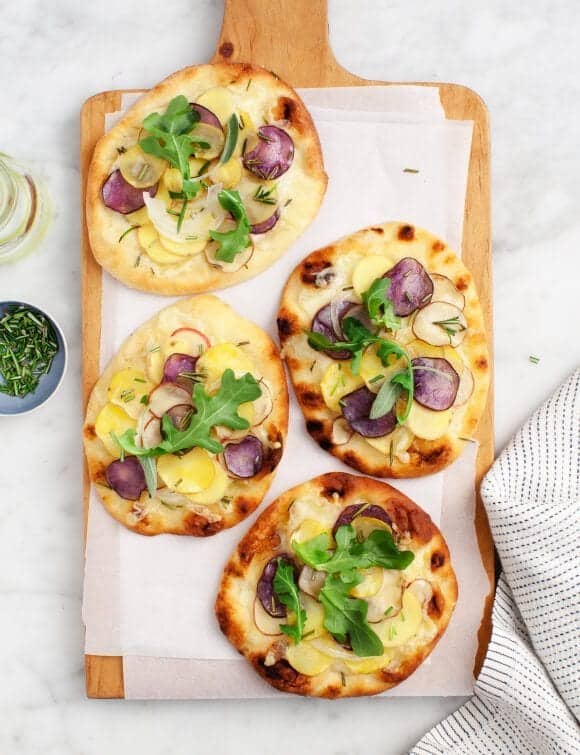 If there's any vegetable that's under-represented on this blog, it has to be the potato. If you take a glance at our recipe index, you'll notice that I while I have a mild obsession with sweet potatoes, I often skip over other potato varieties. But I have to tell you, I'm in love with all potato varieties (russets, red, whites, blues, the list goes on…), which are especially great for entertaining. These little pizzas are SO delicious and so so easy. A perfect appetizer to serve this Sunday for the big game.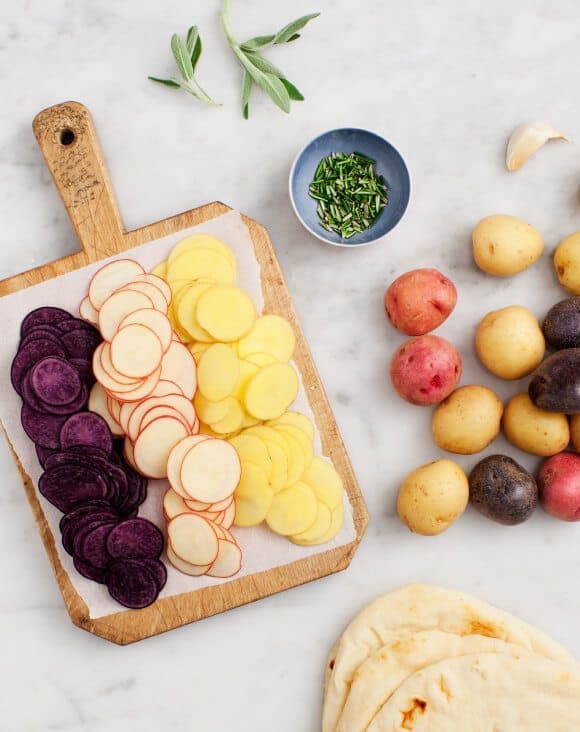 To make these, first seek out some colorful pretty petite potatoes. Ok, just kidding, if you can't find this exact assortment (I found these at Whole Foods, btw) just choose the smallest new potatoes or fingerling potatoes you can find. It's best to slice these on a mandoline so that the potatoes cook quickly and become lightly crisp around the edges.
Assemble the pizzas with garlic oil, cheese, rosemary and a drizzle of olive oil. If you're entertaining, you can assemble these an hour (or so) ahead of time and pop them into the oven just before you're ready to serve.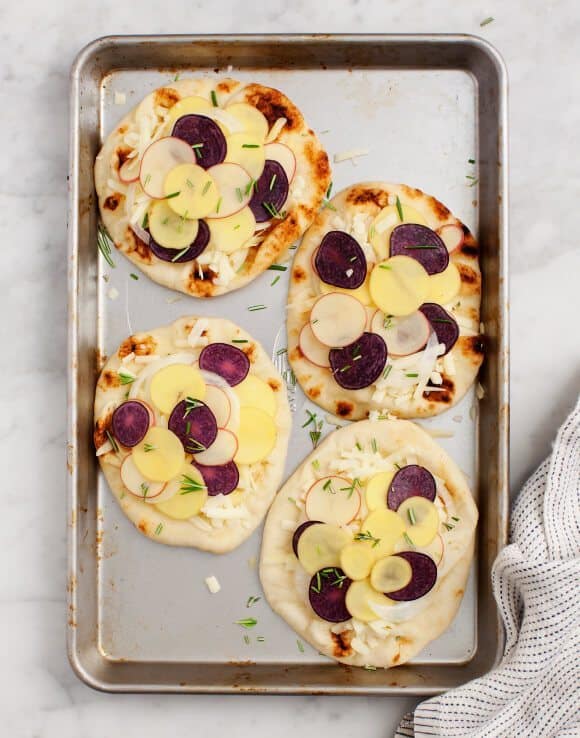 Ok, I'm drooling now because I just loved these way too much and can't wait to make them again!
For the ultimate list of potato recipes, go check out potatogoodness.com.