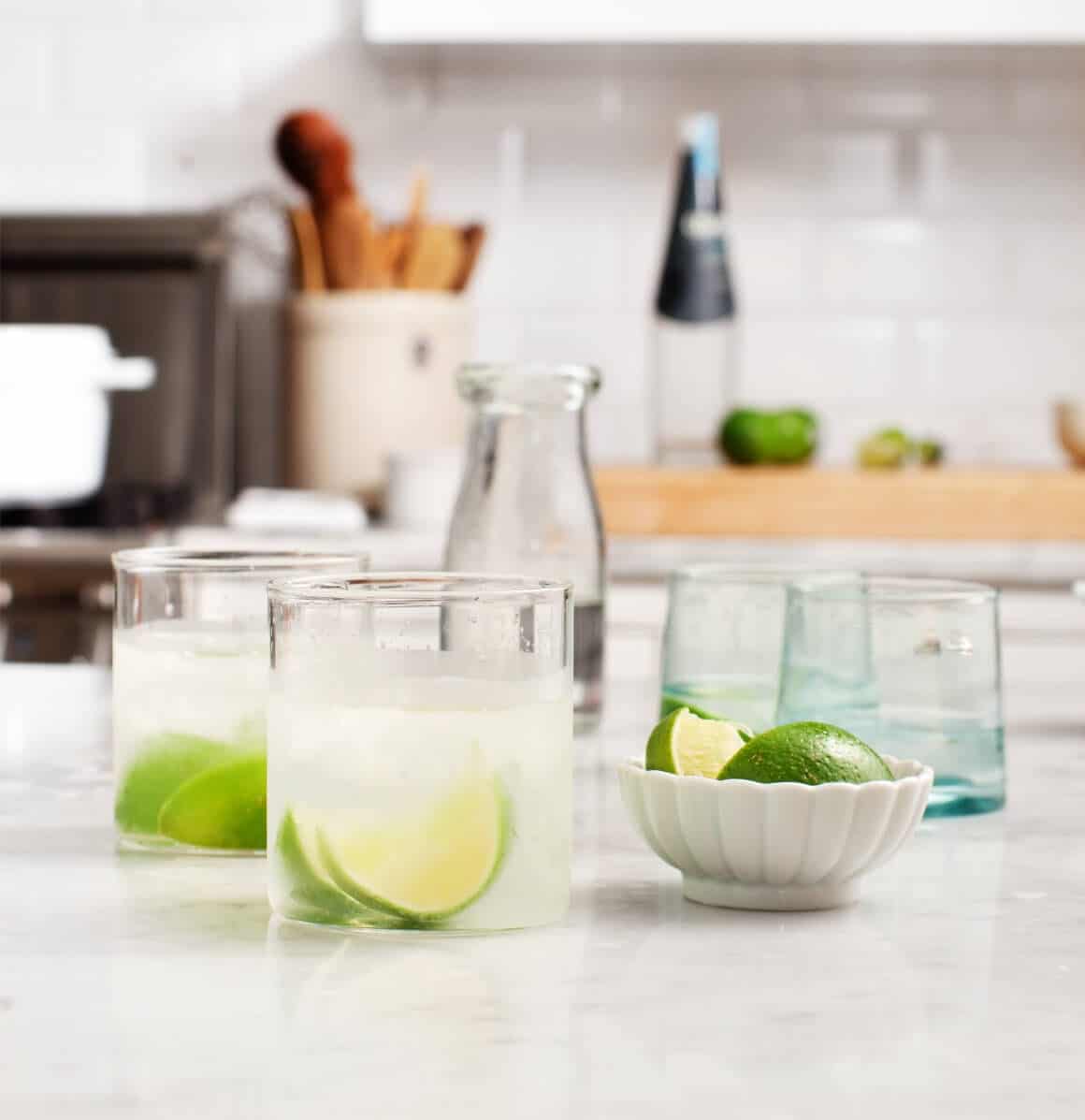 With the Rio Olympics coming to a close, it's time to celebrate with Brazil's national drink – Caipirinhas! Jack and I have some fond Caipirinha memories – we actually spent our honeymoon in South America and our first stop was Rio. On our first night we had dinner at a great restaurant in Ipanema, the name of which I can't remember (before the blog I was terrible at taking travel notes). The waiter insisted that we have the "national drink of Brazil." He explained to us what Cachaça was and we felt like we were experiencing a truly special exotic drink. That is, until we got back home to the US to realize that Caipirinhas are on every cocktail menu everywhere. Oh well. Common or not, we still like 'em.
This is a lightened up version – I cut back on the amount of liquor (and sugar) and topped off our cocktails with Topo Chico, my sparkling water of choice.
And now for a little trip down memory lane:
The epic view from Christ the Redeemer, or as Jack liked to call him: Concrete Jesus. A cloud had just moved and everyone put their cameras up to capture the view.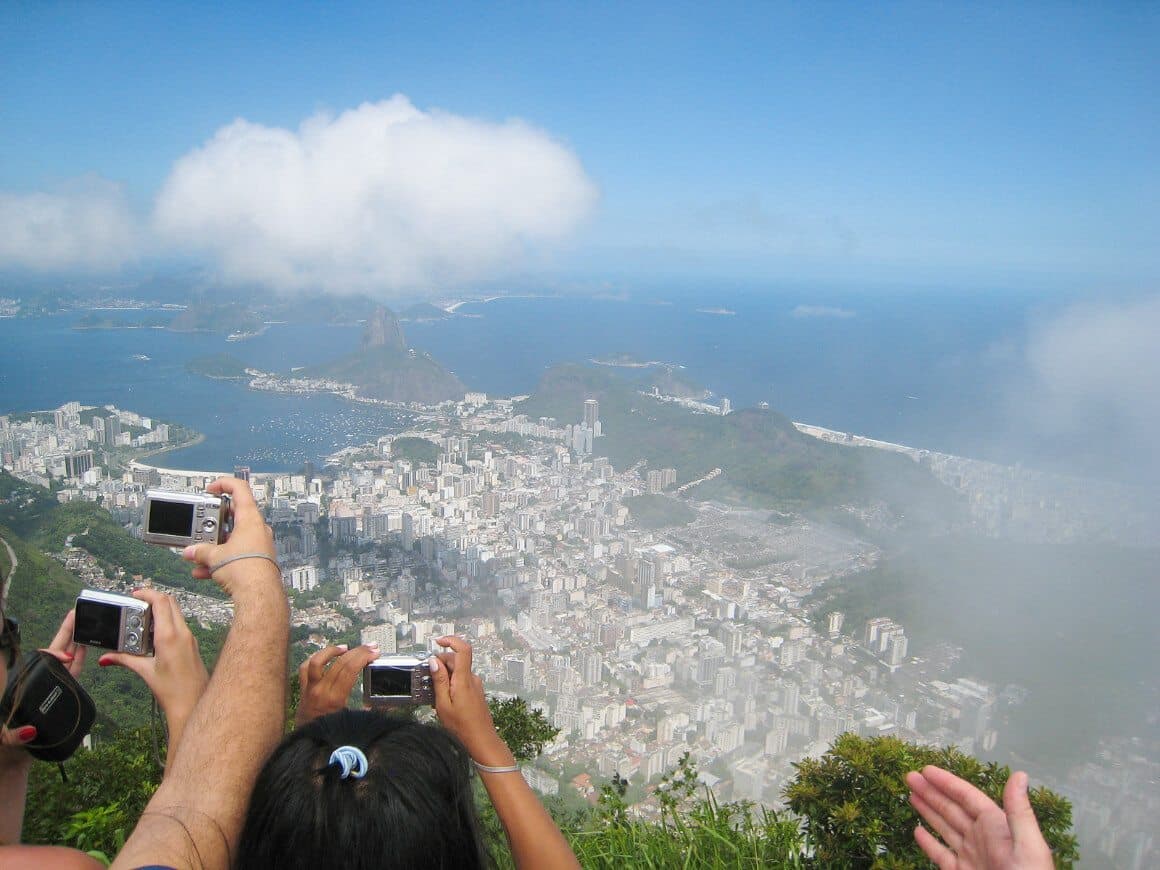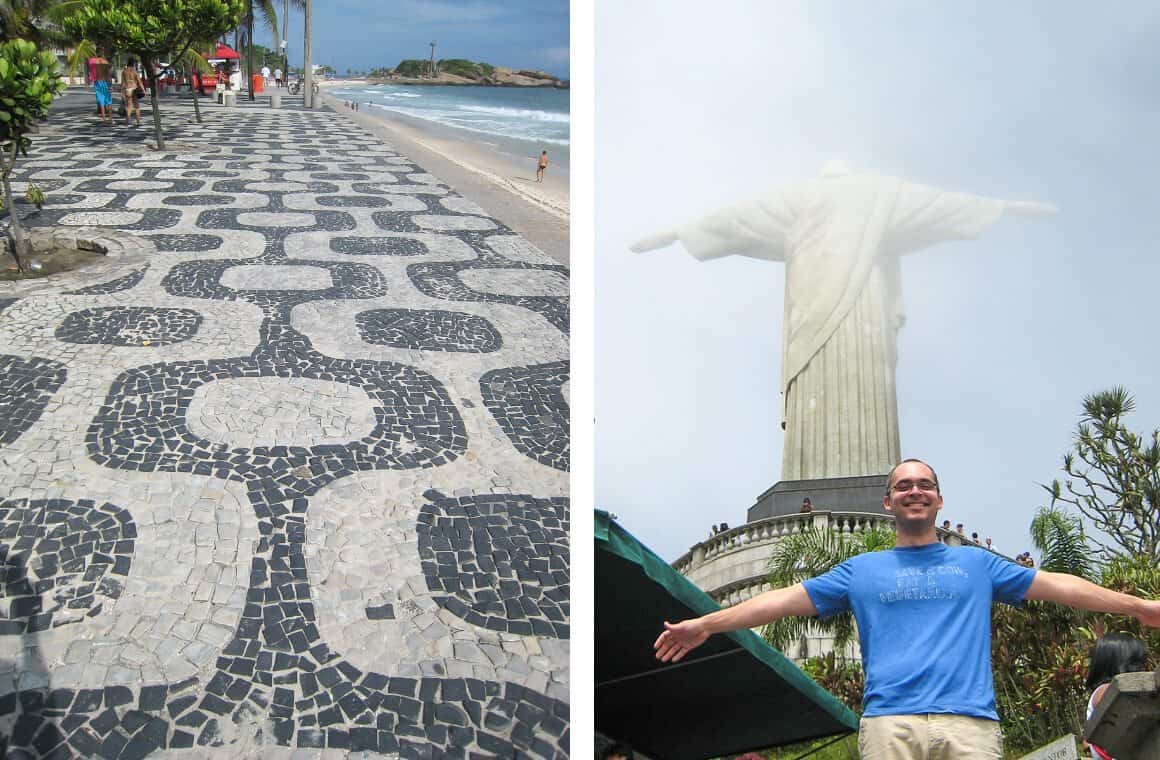 You can't tell from the size of this photo, but this was Jack's favorite t-shirt that says "Save a cow, eat a vegetarian."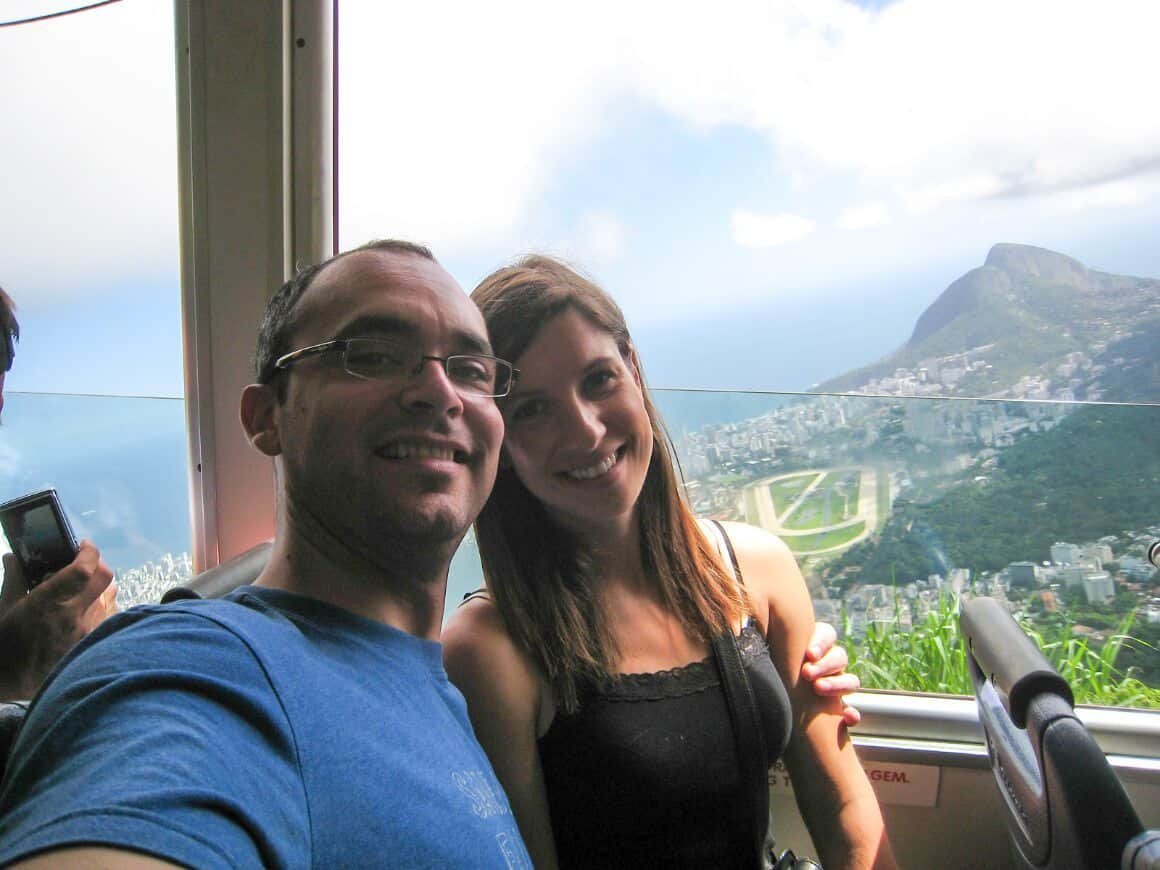 We took our trip just after Rio had been selected for the Olympics and this sandcastle monument on Copacabana beach was the only sign of it at the time: