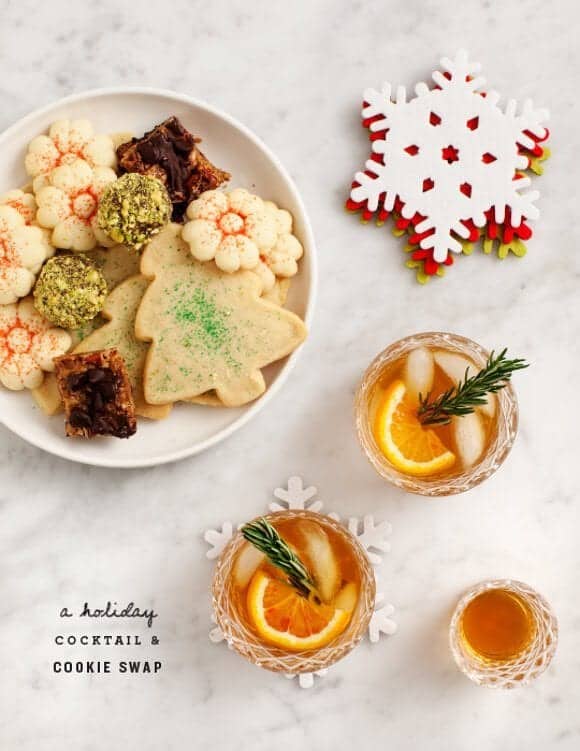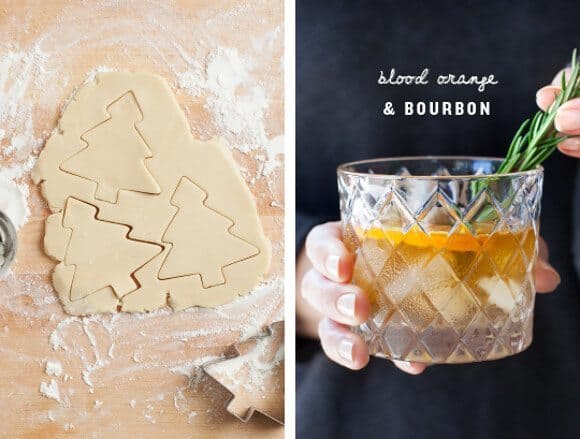 For as long as I can remember, my family's Christmas season officially started with cookies. Before we were even tall enough to reach the countertop, my mom would pull over kitchen chairs so my sister and I could "help" out and get our hands in the flour. She would get out the baking sheets, the ingredients, and the flour-dusted recipes that were reserved only for the holiday season. We'd bake batch after batch after batch, eating more cookie dough than actual cookies.
This year, to kick off our holiday season, I created a little cookie & cocktail party taking inspiration from my family cookie memories. And we've partnered with Crate and Barrel to share a few cocktail and cookie recipe ideas and tips to create a sweet gathering of your own.
pictured above: Hatch Rocks & Shot Glasses, Snowflake Coasters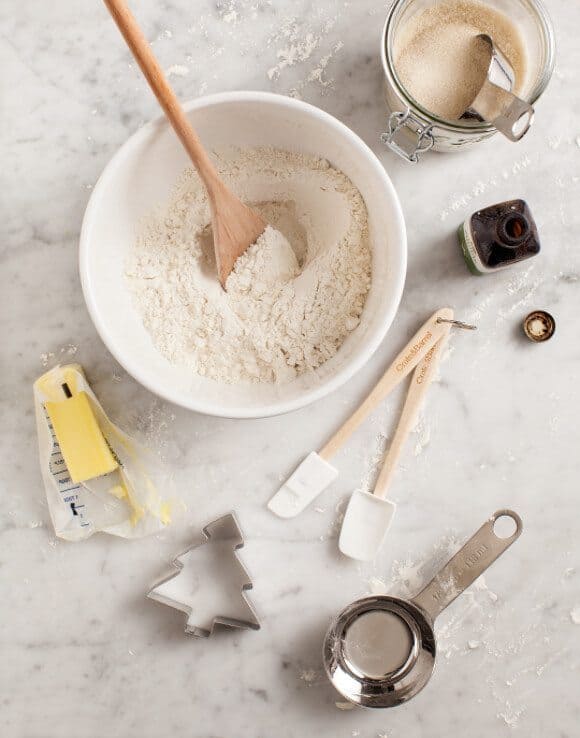 Create your Cookie Swap: 
After a quick google search, I've learned that some people have some pretty serious Cookie Swap rules. I personally don't think rules and parties go together so here are just some of my tips to help get you started:
- Invite some friends who have a big sweet tooth. There's no calorie counting at this party! The more people you invite, the more cookie varieties you'll have.
- Ask each person to bring one batch (about 2 dozen) homemade cookies and a tin or storage container to take cookies home in.
 – Make a fun & festive cocktail but I like to keep it simple. I made a Blood Orange and Bourbon Cocktail with a sprig of rosemary.
- Set up platters for guests to place their cookies so everyone can share cookies and swap recipes.
pictured above: Nesting Mixing Bowl, Stainless Steel Measuring Cup, Mini Silicone Spatula-Spoon Set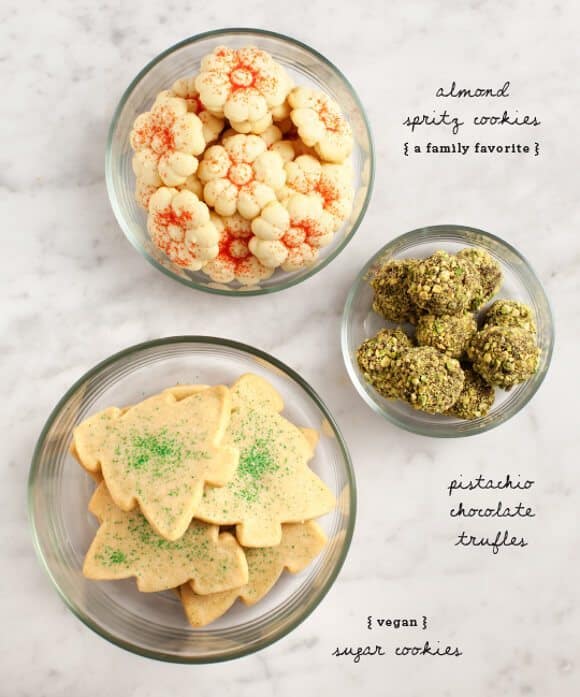 The Cookies:
My mom and I spent an afternoon baking some of our family favorites: this Spritz cookie is my family's signature cookie. It's a light buttery cookie flavored with sweet almond extract. Create fun shapes using a Cookie Press – the poinsettia flower shape was always our favorite. We also made vegan sugar cookies, pistachio truffles (which are also vegan), and pecan turtle bars.
pictured above & below: Round Storage Bowl Set, Boxed 6" Appetizer Plates, Lumi Batik Cocktail Napkins, Jingle Cookies for Santa Platter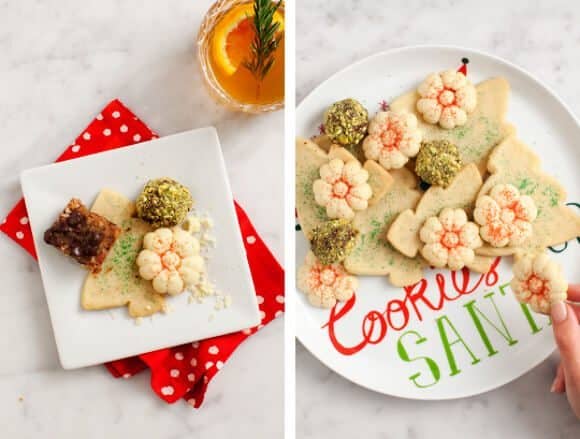 And don't forget some cookies for the dogs – ours are always looking for handouts!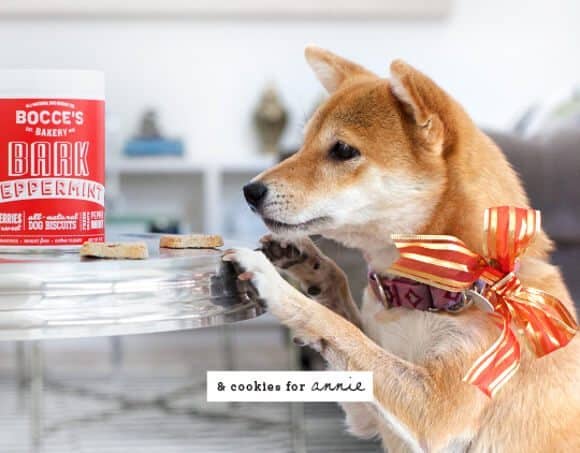 pictured: Peppermint Bark Dog Treats