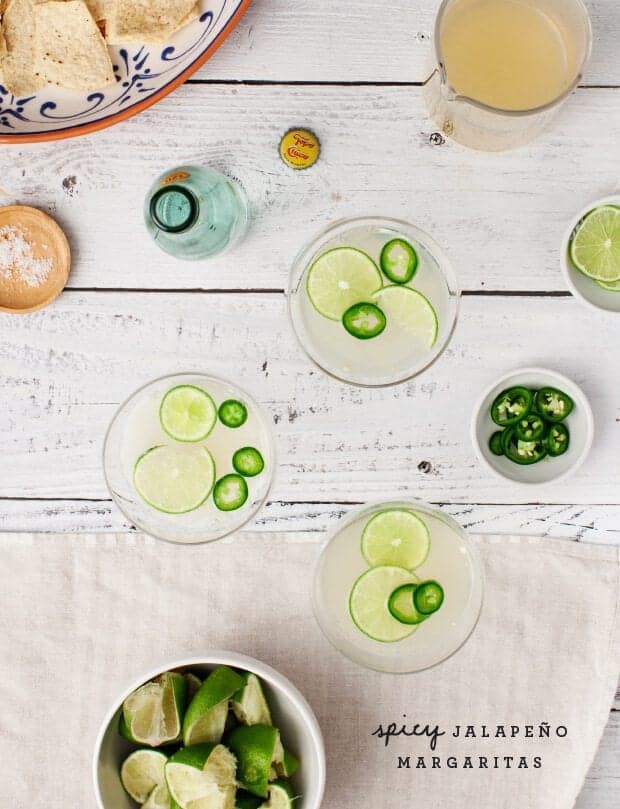 Happy Friday!
We're getting the weekend started a little early today with my favorite late summer drink. It's been nearly 100 degrees around here lately – and to that I say, let's make it hotter! Bring on the jalapeños…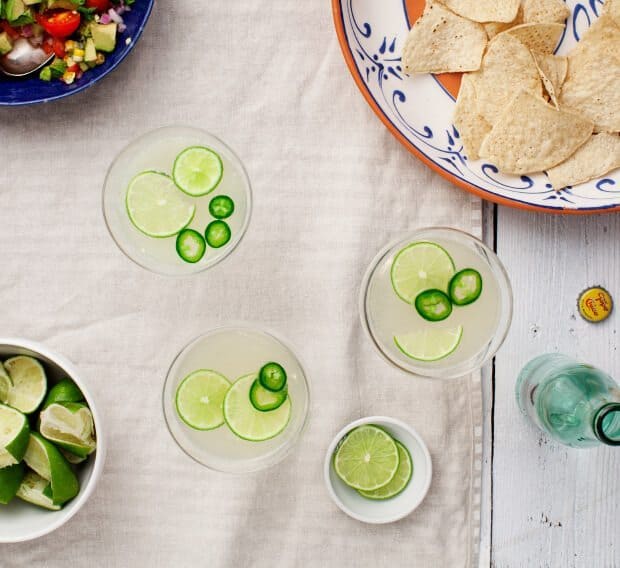 My #1 rule of margaritas is to never use margarita mix. Fresh limes are a must. My #2 rule: mess with this recipe and make it your own. Adjust the ratios to make your margaritas as sweet, sour and/or spicy as you like. (I always like mine on the tart & spicy side). Double the recipe if you're having friends over.
These are best served with salsa and tortilla chips… which are best served in this gorgeous platter from Crate & Barrel, who so kindly provided us with the serving pieces & glassware for this post. Check out the full story we created for the Crate & Barrel blog along with some healthy tailgating recipes!