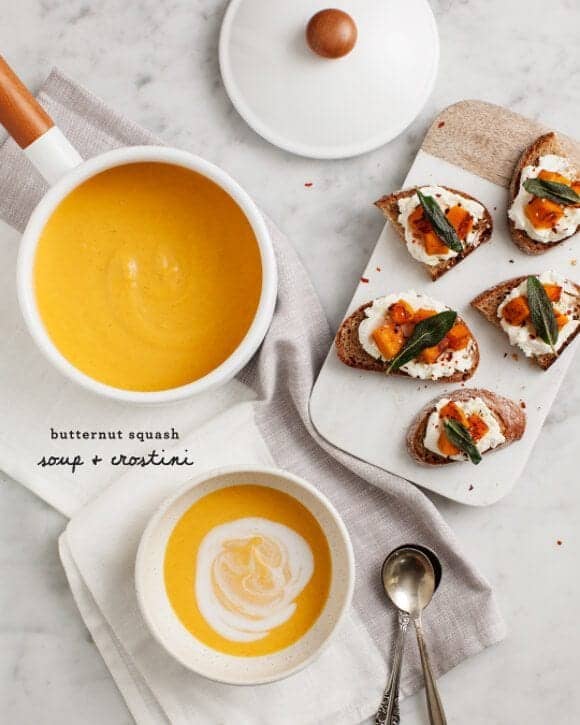 This soup recipe is a version of an old favorite. It's not from my childhood or anything, but it was one of the first soup recipes I posted and it's become one of our most searched, pinned, and most often made recipes. It's based on a spicy combination of coconut milk, red curry and pumpkin.
As I was making it again a few weeks ago, I couldn't help but tweak a few things to make the recipe easier and more straight forward. I swapped butternut squash for the pumpkin and reduced the number of ingredients. In three years if I've learned anything – it's that less is more and simple is always better. Especially when you're using really good seasonal ingredients.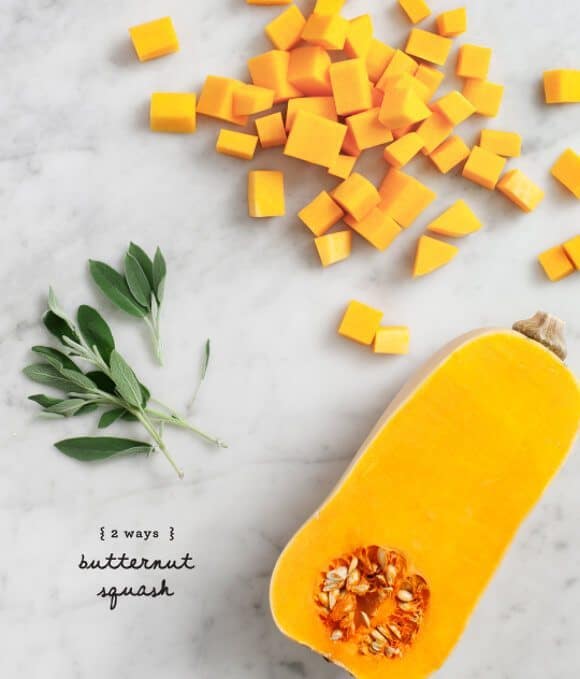 Speaking of really great ingredients, it's no secret that I'm obsessed with Whole Foods – it's five minutes from my house and I shop there all the time. I was excited to hear from American Express that they were working in partnership with them on a new, amazing offer for the Blue Cash Card. To create excitement for the offer they asked me to make two dishes with seasonal ingredients available at Whole Foods, aka #2Ways2Percent. What does that mean? Right now when you use your enrolled Blue Cash Card from American Express when shopping at Whole Foods, you'll get an extra 2% cash back.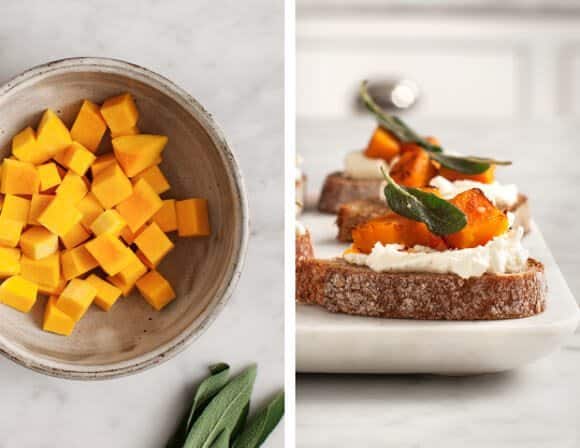 The project: show 2 ways to use butternut squash. I knew I wanted to share my simplified soup recipe and then I figured – what goes better with soup than crostini? These little crostini are topped with ricotta, roasted butternut squash and crispy sage. Both of these recipes would make perfect starters for your Thanksgiving meal.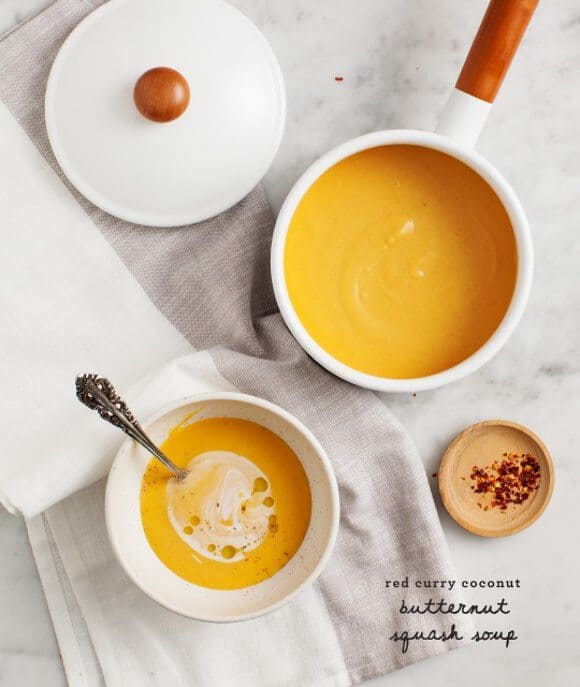 What do you like to make with butternut squash? Share your ideas with me on social media using the hashtag #2Ways2Percent. For more information, terms, and where to enroll, click here.