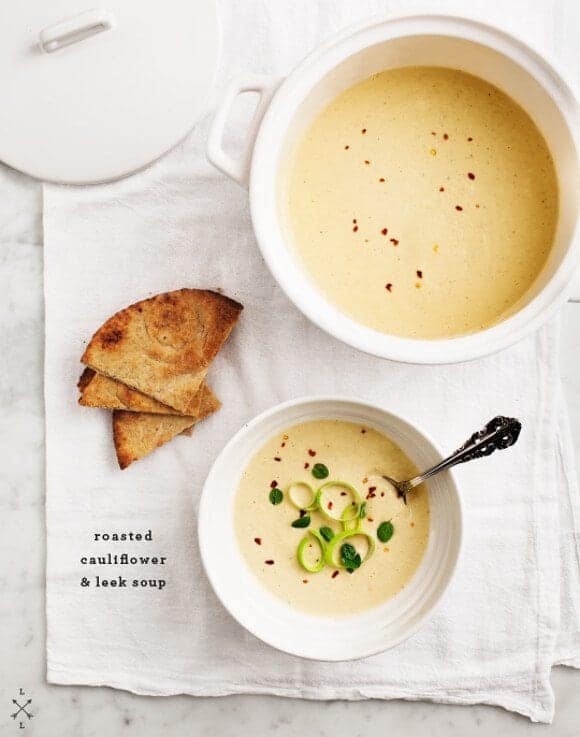 Thank you all SO much for your ideas & suggestions of what to make with my giant cauliflower… so many creative ideas, I just loved reading through them all.
Last night, we curled up on the sofa with this creamy roasted cauliflower & leek soup (made with cashews for the cream part). This might look subtle but the roasting process brings out some pretty big flavors… and in a surprisingly little amount of time. The short version of this recipe is: Roast. Blend.
(But I promise, it tastes fancier than that).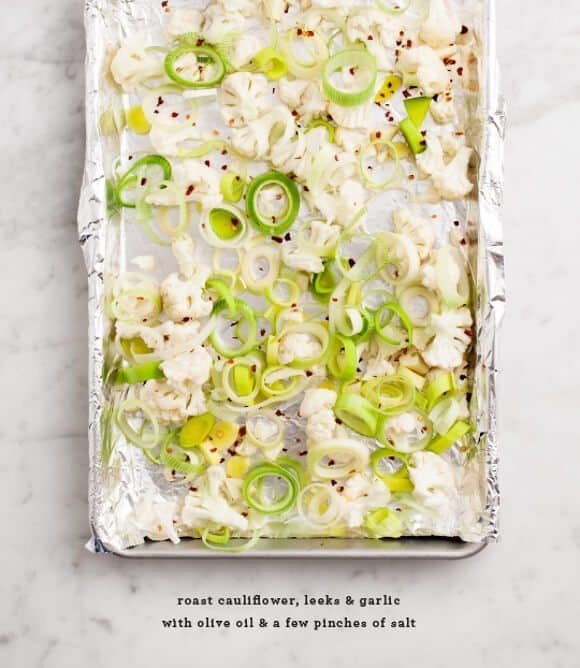 Thanks to so many of you for commenting with the leek & cauliflower soup idea… I went with this cashew cream idea suggested by Alisa. With the "toss it all in the oven" method (and paprika addition) as suggested by Anouk.