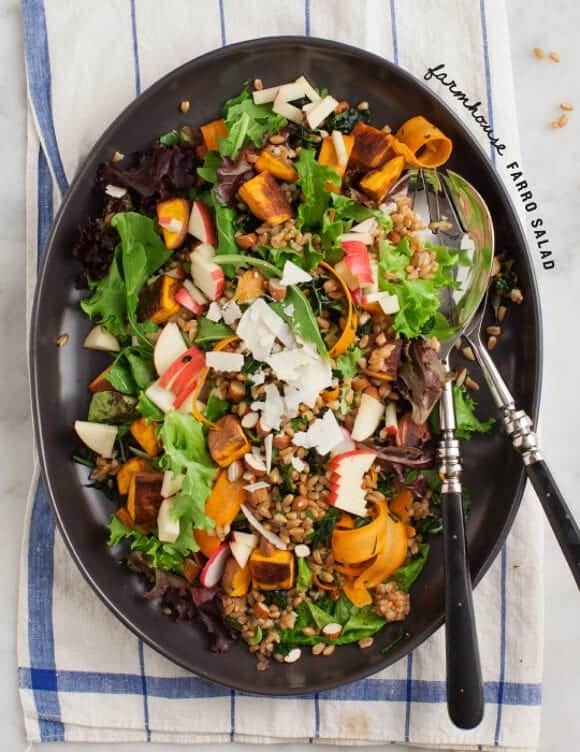 I have a love/hate relationship with farro. It takes forever and quinoa is quicker but the chewy, nutty grains bring a real heartiness to this not-wimpy fall salad. The catch is that you have to pre-plan for farro – it's easiest to make a big batch and keep it around all week. I'm not usually that organized but I happened to have made farro the day before my Farmhouse vegetables arrived so here we are… a grain salad with more veggies than could fit onto the subject line of this post.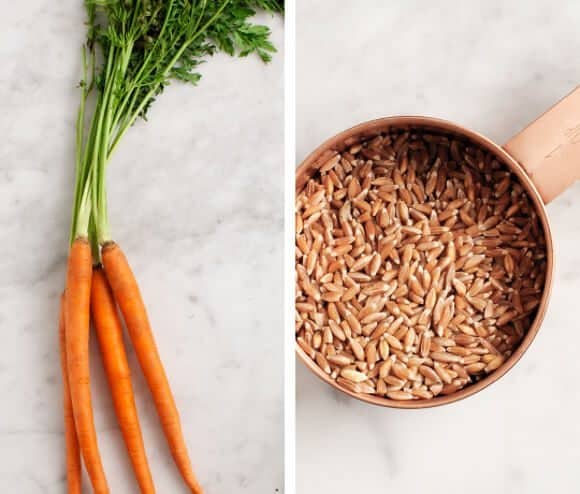 The basic components are roasted sweet potatoes, peeled carrot ribbons and diced apples with a decent amount of greens worked in too. (I mixed kale and salad greens together because that's what I had – feel free to use one or the other if you don't have both).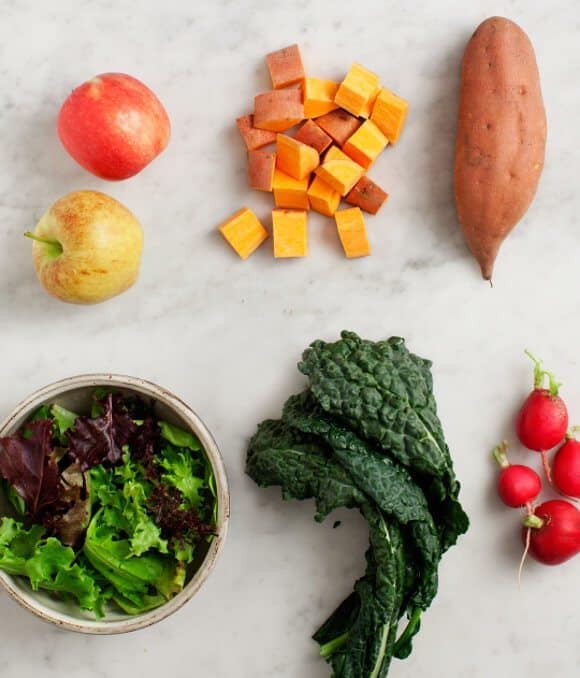 Sweet, salty, crunchy, nutty… we ate this for dinner and then I ate it for lunch the next two days in a row. This would be a pretty addition to your Thanksgiving table and most of it can be made well in advance (see my make-ahead notes below).