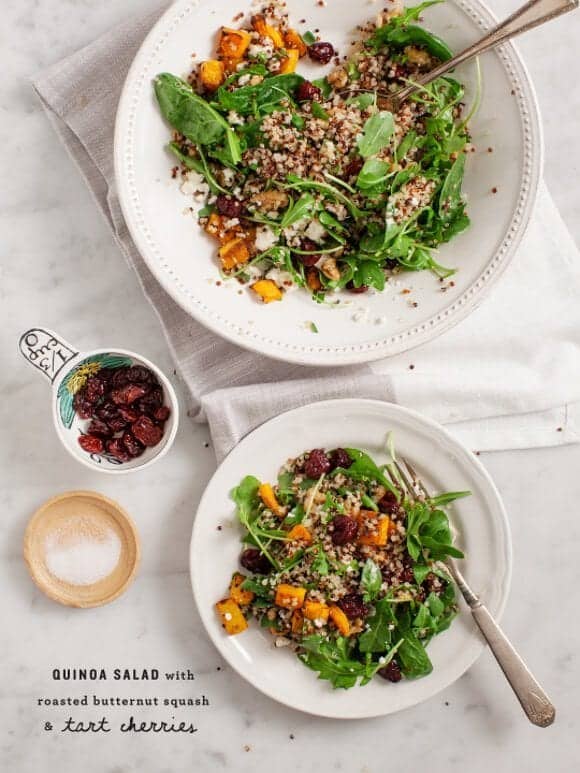 My mom loves to clip articles. Newspaper clippings, magazine clippings, stories, recipes – sometimes they come in the mail, sometimes she saves them up for a visit. A couple of years ago she brought me a recipe for a couscous salad clipped from Edible Michiana that was similar to this one. We made it, loved it… then later I lost it. But I could never get this sweet & savory flavor combo out of my mind so I've been making versions of it ever since.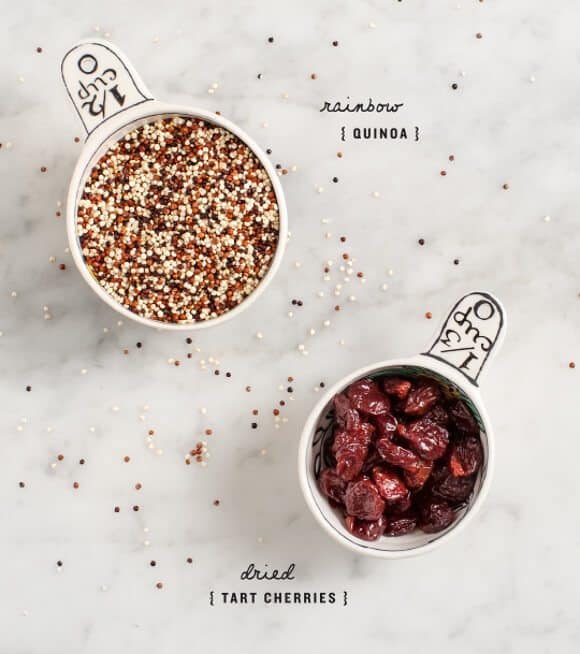 The original recipe used couscous but I used quinoa here because it's the grain I usually have on hand. I tossed it with roasted butternut squash, feta cheese and dried tart cherries for a sweet & tangy pop of flavor. They perfectly balance the warm, savory flavors that are going on here.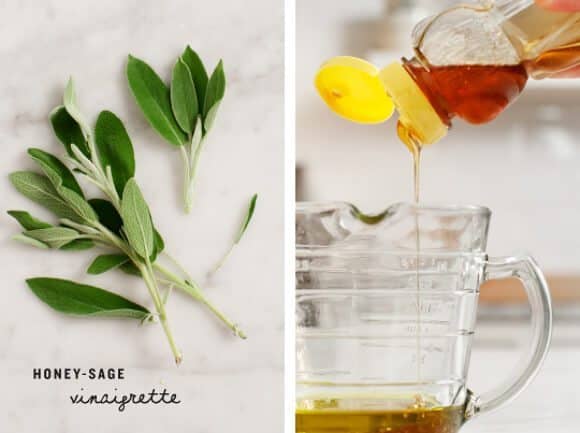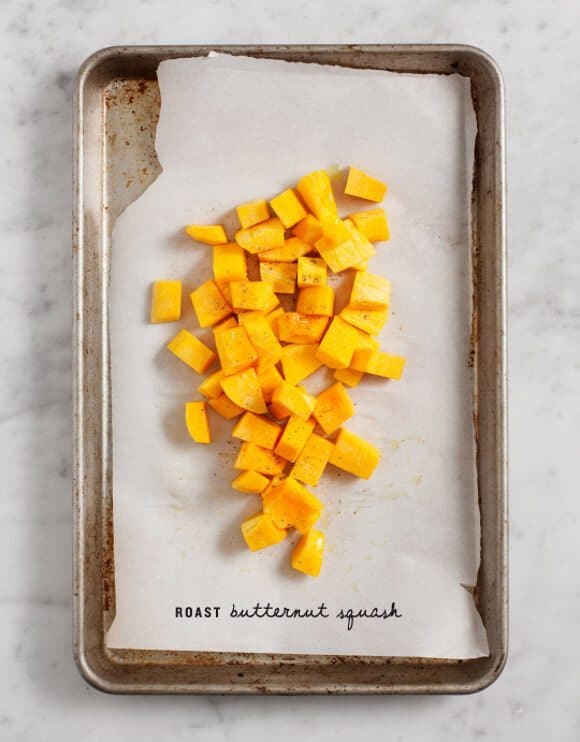 While the butternut squash is roasting in the oven, make your dressing. I slightly warm some olive oil and mix in apple cider vinegar, sage, honey and cinnamon. I promise – once you toss the sage in, your kitchen will instantly smell like fall… it's just so warm and cozy.