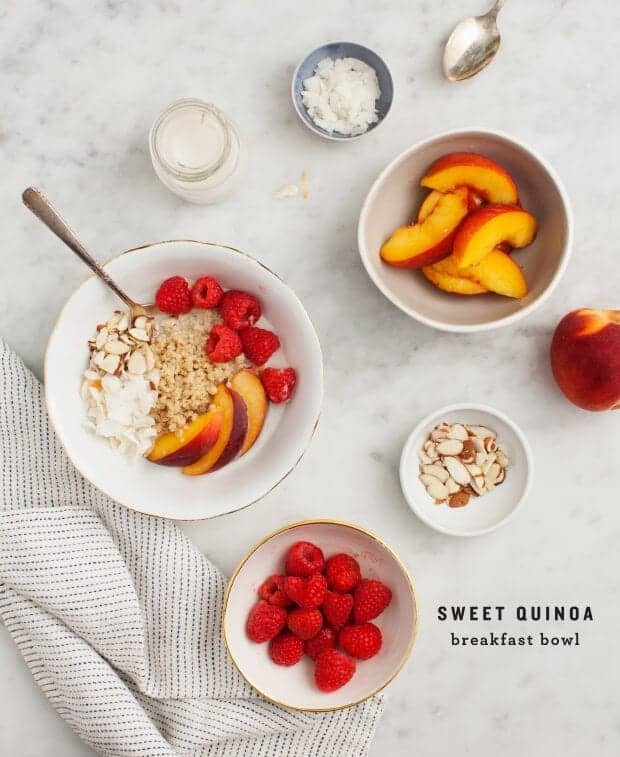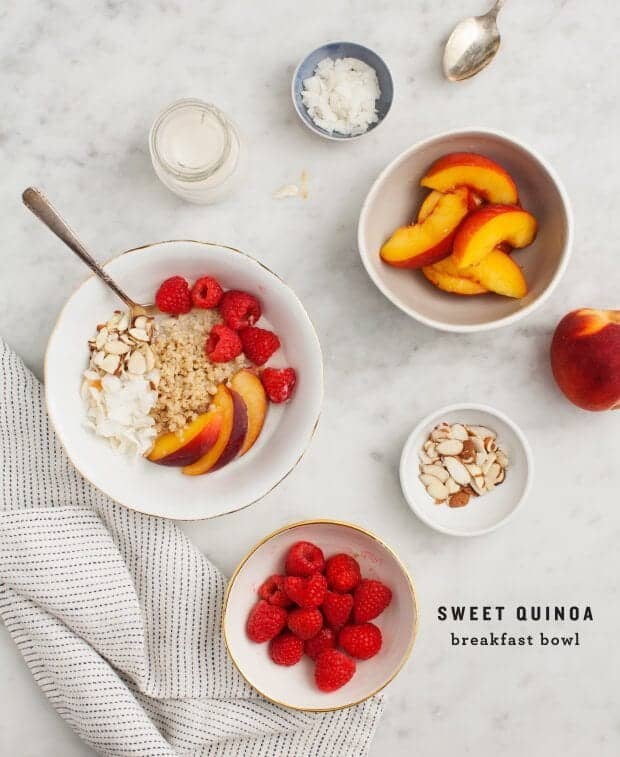 If you saw what I eat for breakfast every day, you would be so bored. Don't get me wrong, I absolutely love my daily eggs & avocado, but lately I've been trying to switch things up just because I think change is good every once in awhile. Especially if that change means another excuse to smother things in peaches.
This one is inspired by all of those beautiful breakfast bowls of oatmeal that I see all over the internet. You know the ones – they're chock full of colorful fruit and other various superfoods. They're so pretty that they make me wish I liked oatmeal… so finally I had this idea to make a sweet non-oat quinoa bowl for breakfast.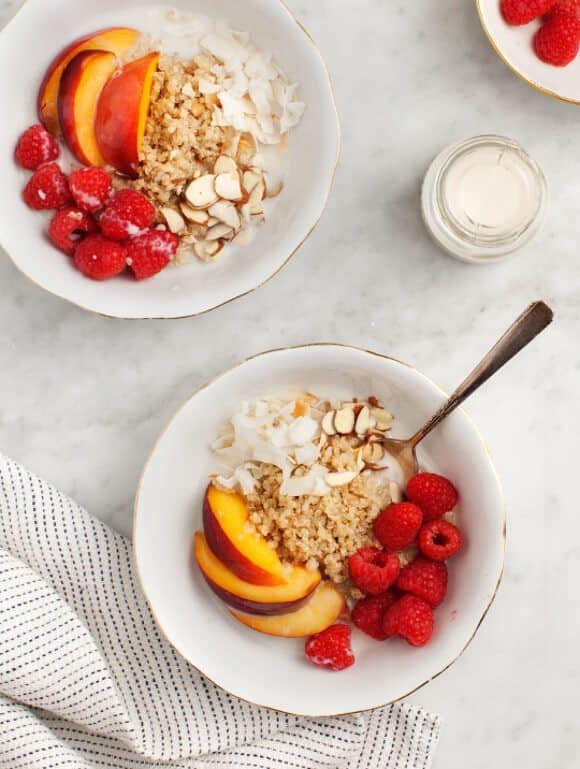 This base of this recipe is the quinoa that is lightly sweetened by cooking it in almond milk with a few cinnamon sticks. It's this simple: Almond Breeze + quinoa + whole cinnamon sticks. You could also get creative with your spices. Nutmeg, cardamom, and/or vanilla bean would all be welcome here.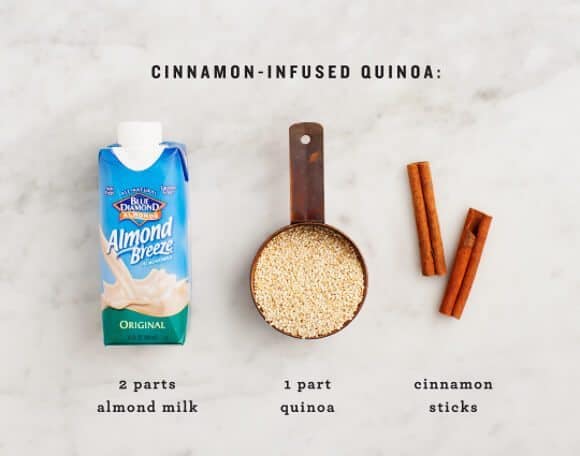 To your spiced quinoa, add whatever seasonal or dried fruits you like. Obviously, peaches are my thing right now, the raspberries are for Jack because they're his favorite. For crunch, I topped these with toasted almonds and coconut flakes.
I'm going to give you two options of how to serve these bowls because Jack and I both have different preferences. Because I have a thing about mushy food, I like my quinoa bowl best served pilaf style, leaving my quinoa fluffy. (it can be served warm off the stove or at room temp if you've made it in advance). Jack prefers his porridge style – hot with plenty of almond milk to soak into the quinoa. So to each their own…
Sweeten the deal by drizzling a little maple syrup on top.