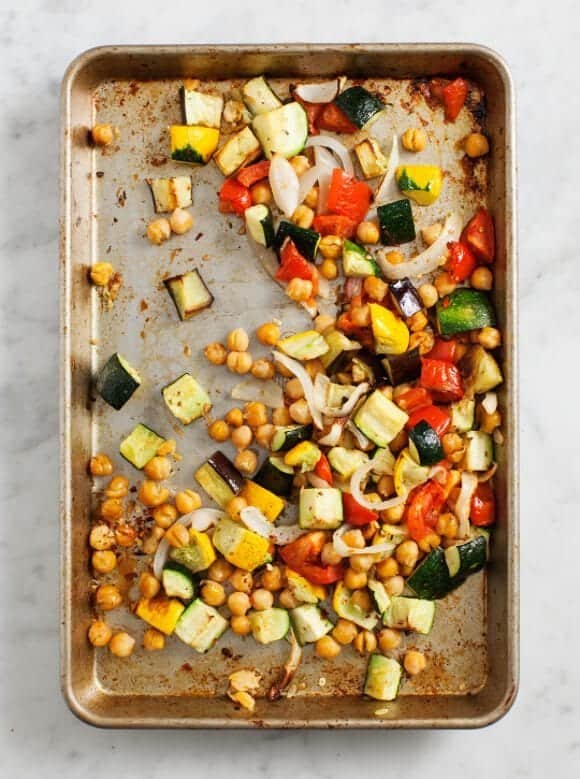 Everyone loves a one-pot meal. Personally, I'm a huge fan of the one-pan meal. Arrange everything onto a baking sheet, have a glass of wine, and let the oven do the work.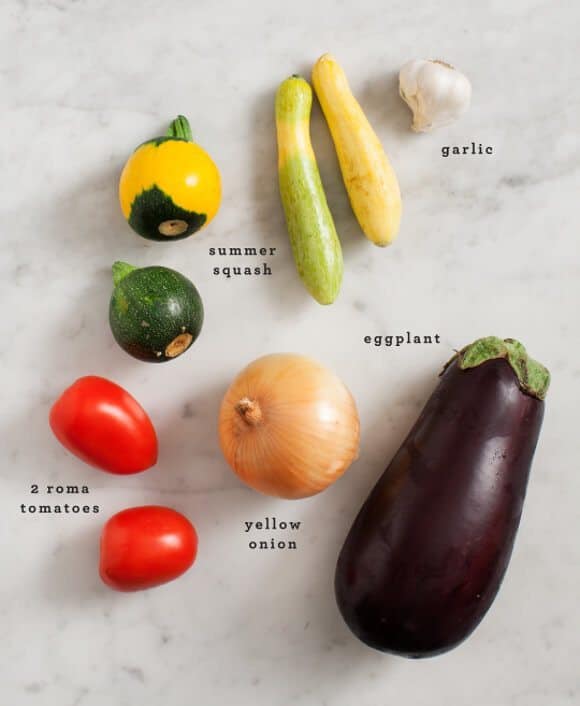 Start with a good assortment of late summer veggies. (p.s. how cute are those little round squashes?). Chop your eggplant, squash and tomatoes so they're roughly the same size (about 1-inch pieces).
Pile everything onto a baking sheet – this time, it's ok if things are little crowded. Normally, you'd want more space between your vegetables but you want your ratatouille to be a little juicy, so this works.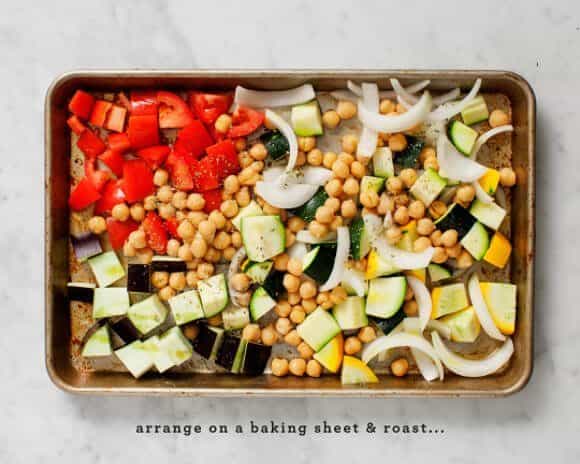 Add a dash of oregano or herbs de provence. Roast until golden, then add a splash of white or red wine vinegar (this gives a nice zing)… toss, and roast just a little longer.
Serve with crusty bread, (or in this case I heated up some leftover millet).