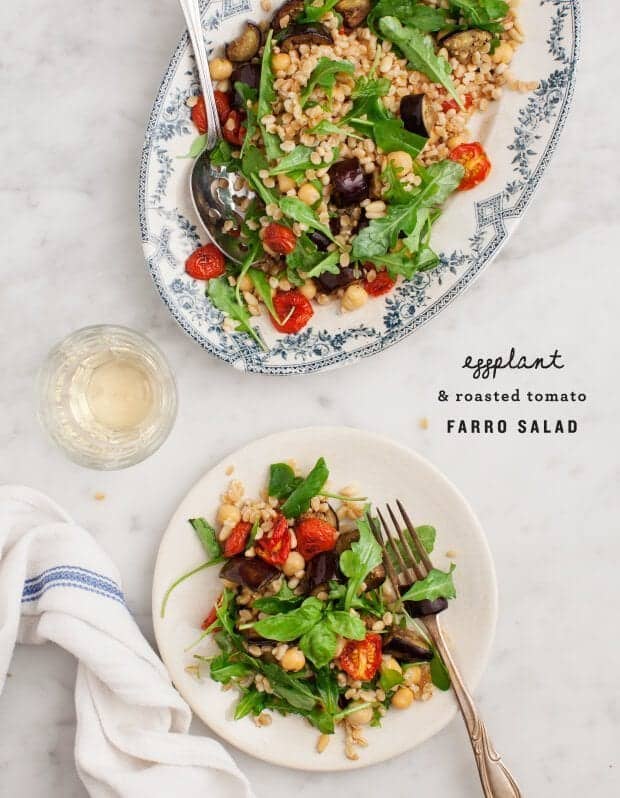 I keep a food journal when we travel. It's nothing fancy, just a little book that isn't my iphone. There are no pictures or charming doodles… there aren't really even sentences, just scribbles of ingredients and descriptions of what we ate and where. Some dishes, I'll try to recreate at home, but not all of them. The chosen few that make it off the list and into my kitchen come down to a few components: how badly I crave something, the ability to decipher my chicken-scratch handwriting, and the availability of similar ingredients without having to visit specialty stores.
This one (a take-away lunch I ate one day at Roscioli) easily fit into all three categories especially since it's eggplant season! I loved how simple and perfect these ingredients worked together: hearty farro, eggplant, and roasted tomatoes with lots of basil & olive oil. It had my name written all over it and I thought you all would like it too…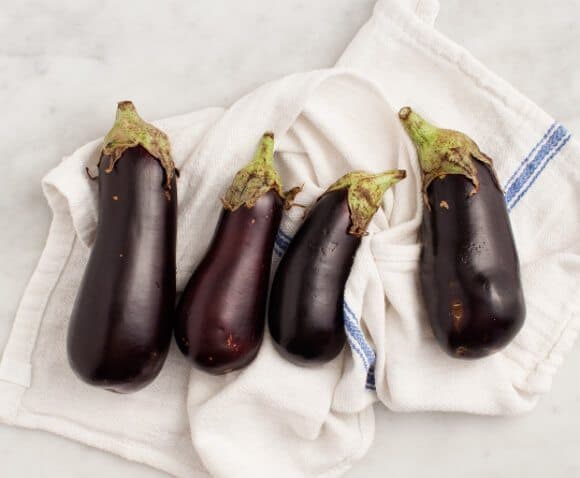 This came together even easier than I expected – no fancy dressing, no cheese, just a good splash of olive oil, sherry vinegar, salt and pepper. The bright tangy flavor comes from roasting the tomatoes until they're shriveled up and lightly dry and brown around the outside. Their concentrated sweet flavor is what makes this, although you could also chop up sun dried tomatoes in a pinch.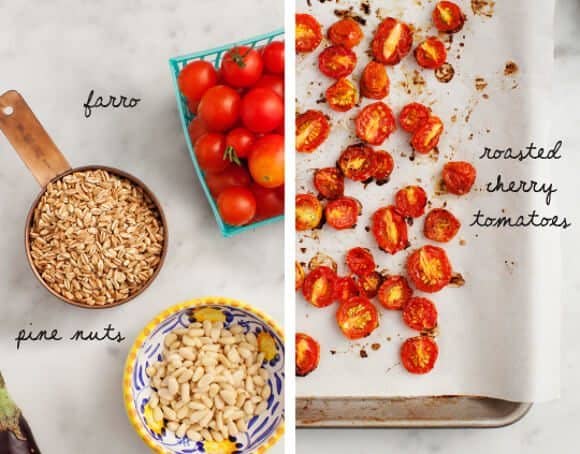 I cooked my eggplant simply in a pan with garlic and chickpeas (the chickpeas were my addition if you couldn't tell)… and tossed it all with farro, arugula, basil and pine nuts. The best part about this salad is that it keeps well. Make it ahead, serve it at room temp or store it in the fridge and have it for lunch the next day. I served my leftovers for breakfast with a fried egg on top – which is not the Italian way but it was so delicious that I recommend you do that anyway.