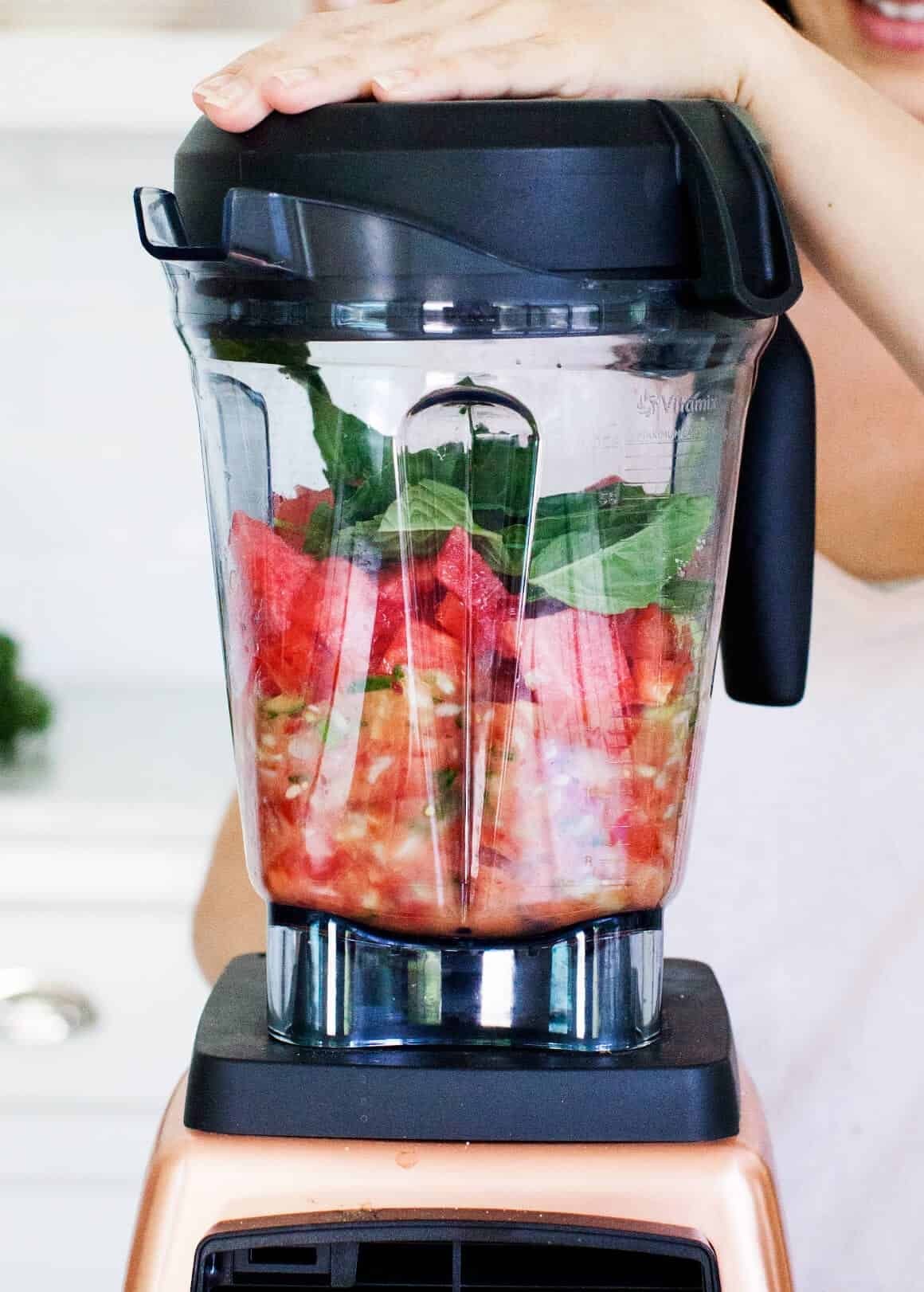 In the past few weeks, I've gone from hot Austin, to hot New York, to hot Chicago. I'm currently sitting in my parent's kitchen in the west suburbs where the breezes have nicely cooled off, but not before I could make this watermelon gazpacho at least a few times. I can't think of anything as refreshing and hydrating as watermelon so this soup has really hit the spot during these hot summer days. Note that this recipe makes a pretty big batch – I love to keep it in the fridge for quick lunches all week.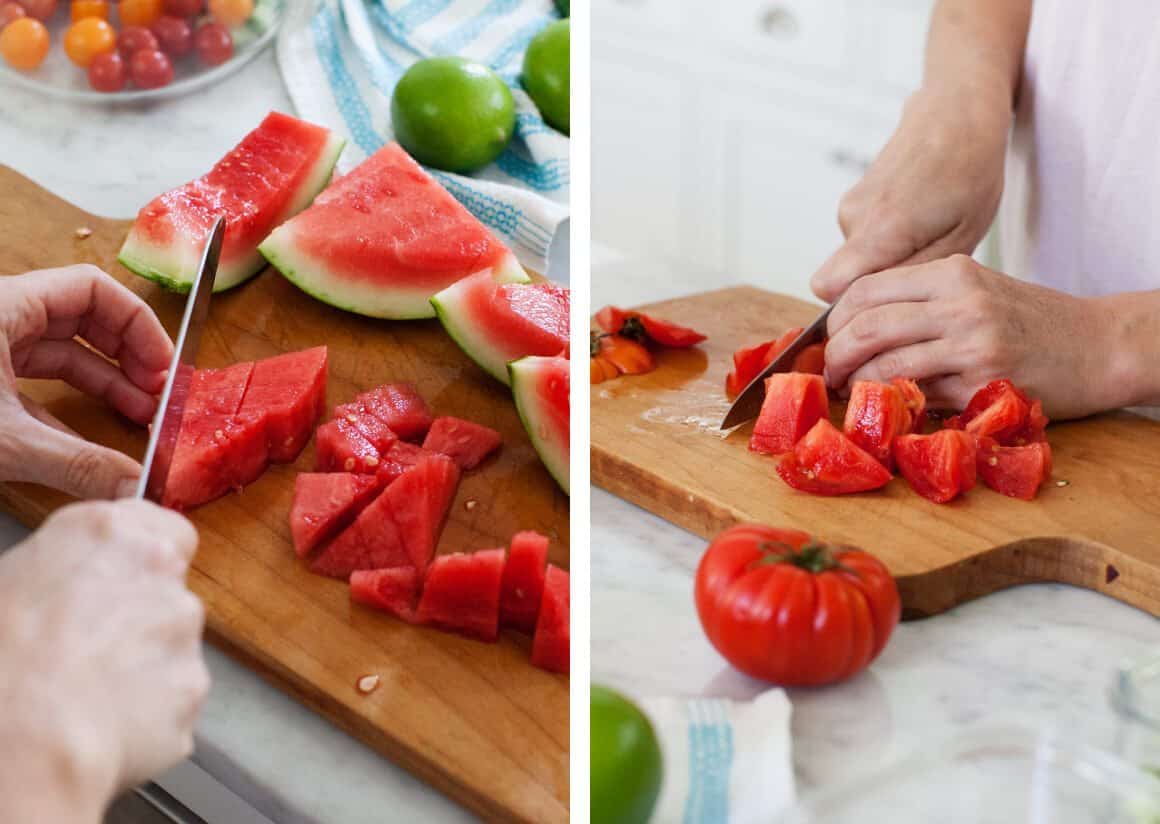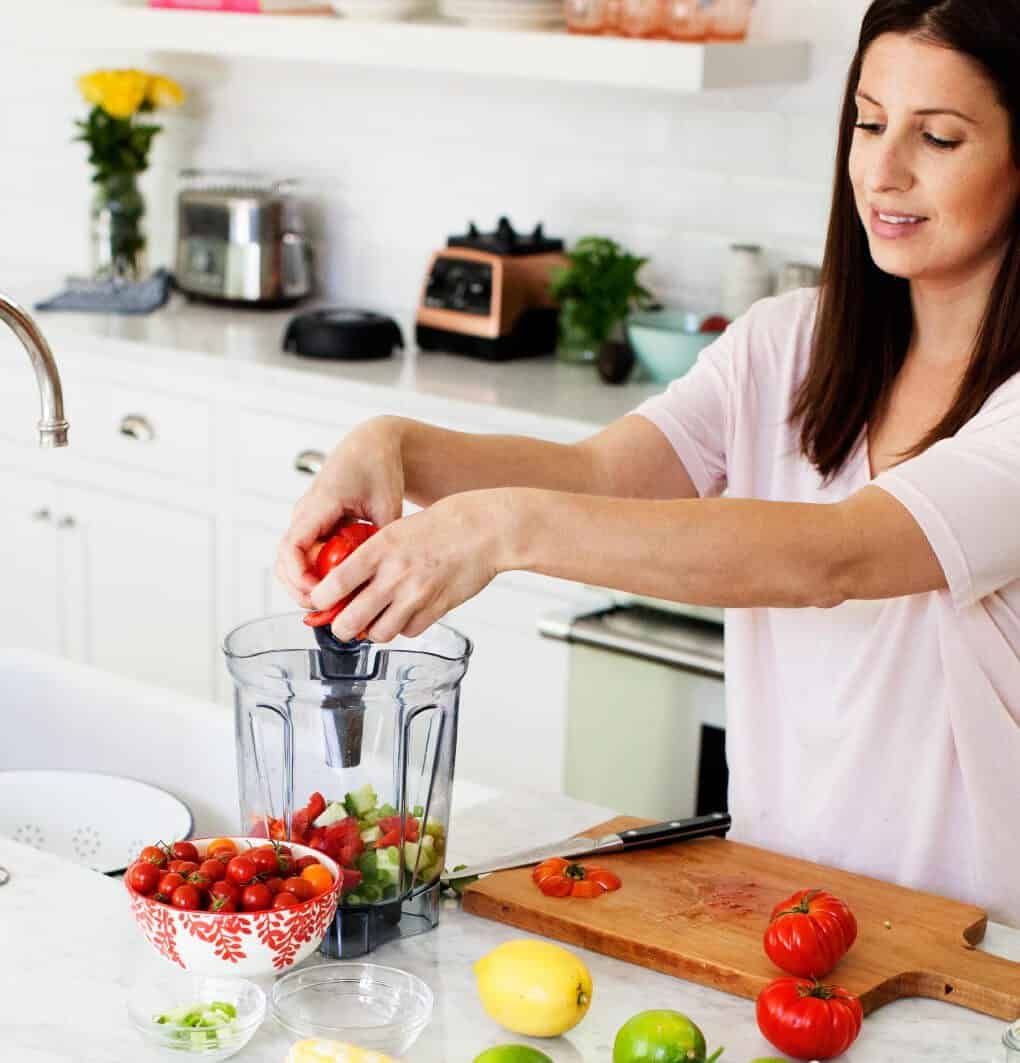 I always thought watermelon gazpacho seemed like an odd concept, but here's the thing – when everything is mixed together, this doesn't actually taste like watermelon. The tomatoes, cucumber, red pepper, scallions and herbs make this a savory soup while the watermelon brings a subtle sweetness that nicely balances these flavors. I also snuck in a half of a jalapeño for some spice, but you leave that out if you're not into spicy things.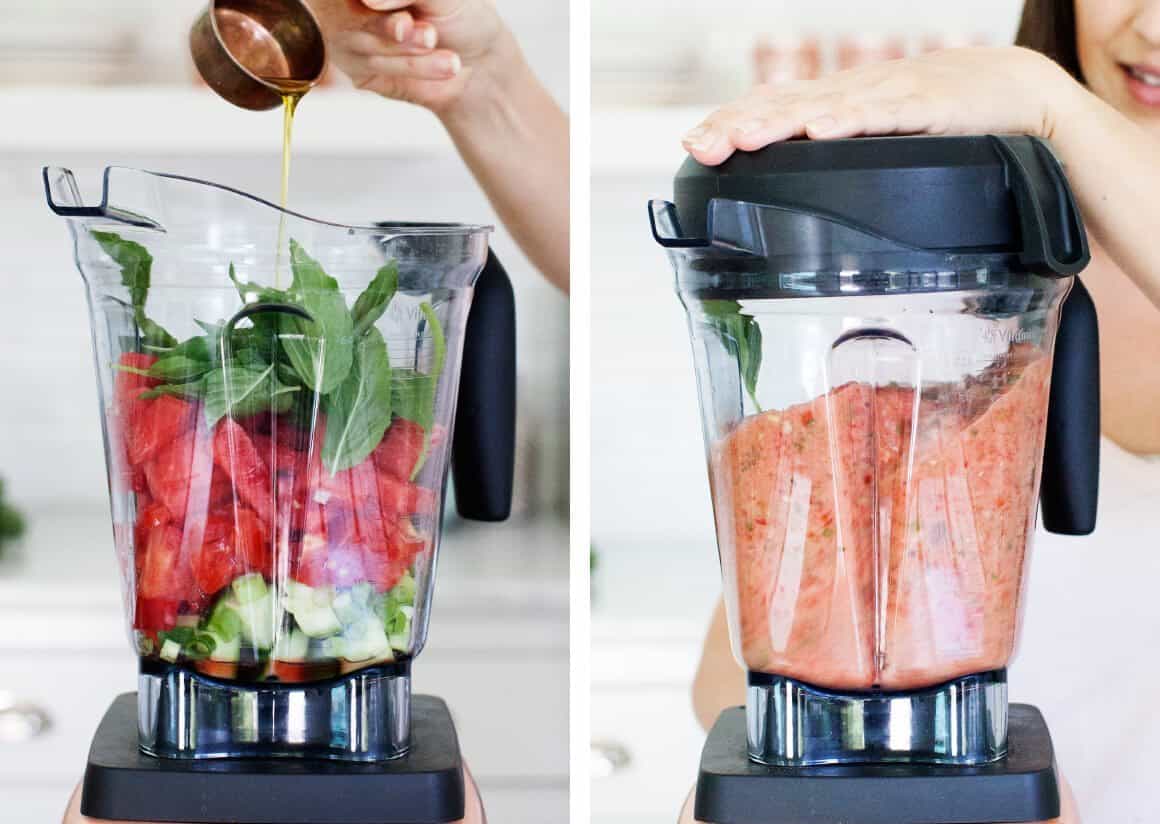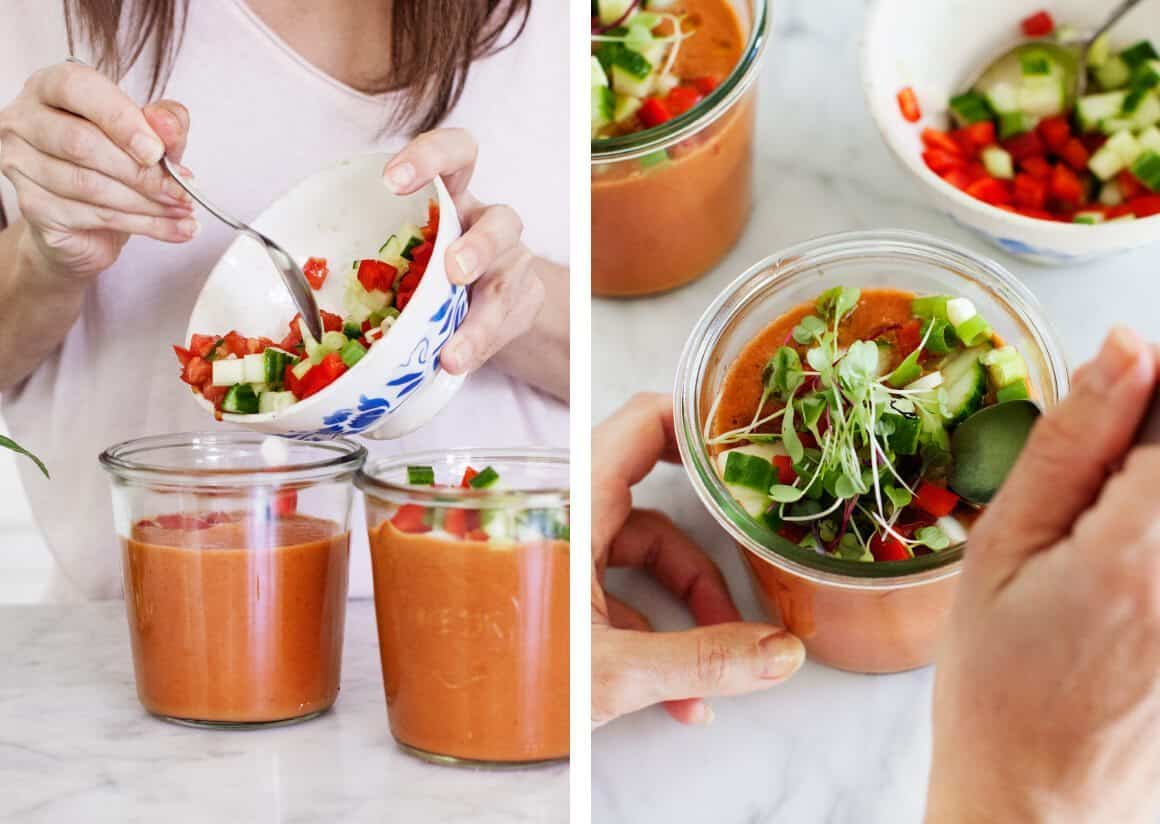 I usually like my gazpacho really creamy, but this summer I'm just going crazy for this super light version with tons of chopped vegetables mixed in. And like most soups – this one gets better the next day, and even better the day after. It's also great with a little chopped avocado on top.