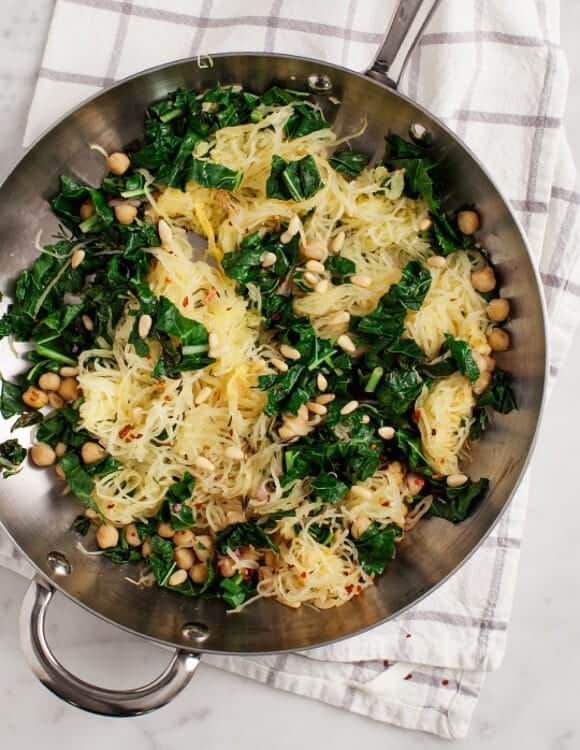 The first time I had spaghetti squash, it was served with a big scoop of store-bought marinara sauce mixed in. It was slimy and goop-y and decidedly not spaghetti-like.
About a month ago, ditching the pasta idea completely, I planned a post for bbq spaghetti squash tacos. I have a super cute photo to prove that the meal existed, but the recipe ended in total disaster.
So, long story short, I've learned that I prefer my spaghetti squash as simple as possible and most importantly: sauce-less. The roasted strands come out of the oven with a nice al-dente bite but, smothered in sauce, they become just too mushy for me.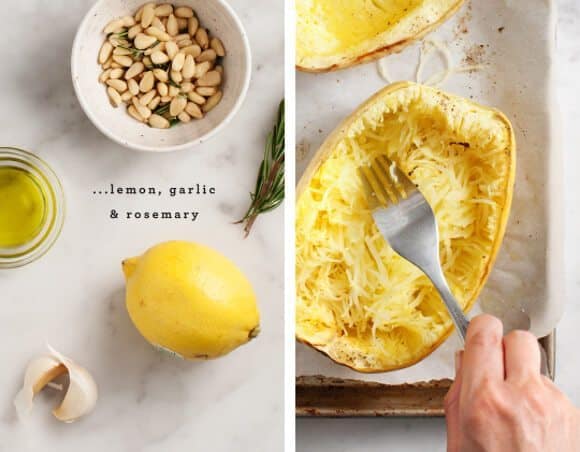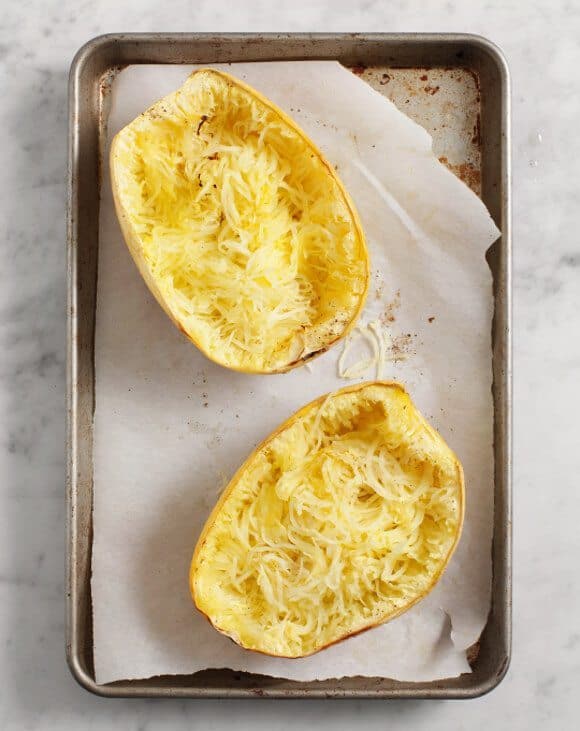 In this recipe, the roasted squash strands are lightly tossed with olive oil, garlic, rosemary, and a good squeeze of lemon. I added chickpeas and kale to make it a full meal and toasted some pine nuts for crunch. Sun dried tomatoes add a nice pop of flavor but you could add anything briny that you like – capers, or maybe some chopped kalamata olives.
So while spaghetti squash is not pasta and it never will be, this veggie-packed bowl just moved up my list as a healthy weeknight favorite.