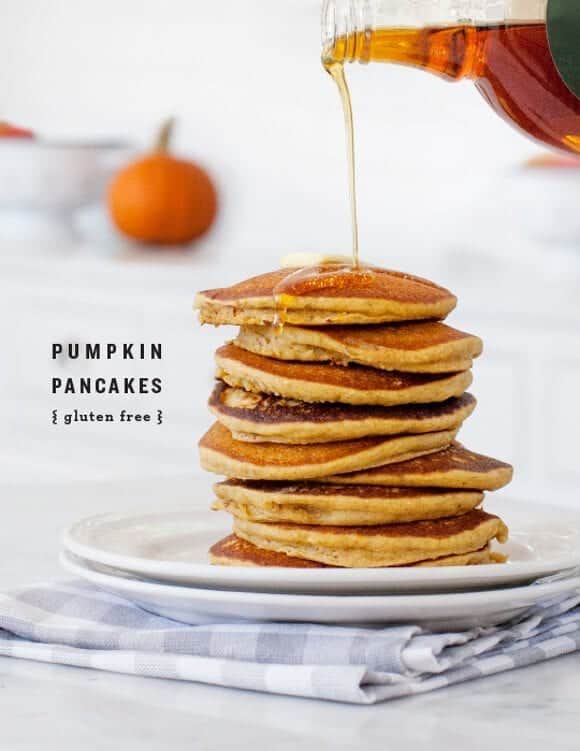 To say that these are the best gluten free pancakes I've ever had would be selling this stack short. I hesitate to ever make claims that something is "the best," because taste is so subjective after all. But these (in my opinion) have to be right up there with the best pancakes I've ever eaten, gluten free or not.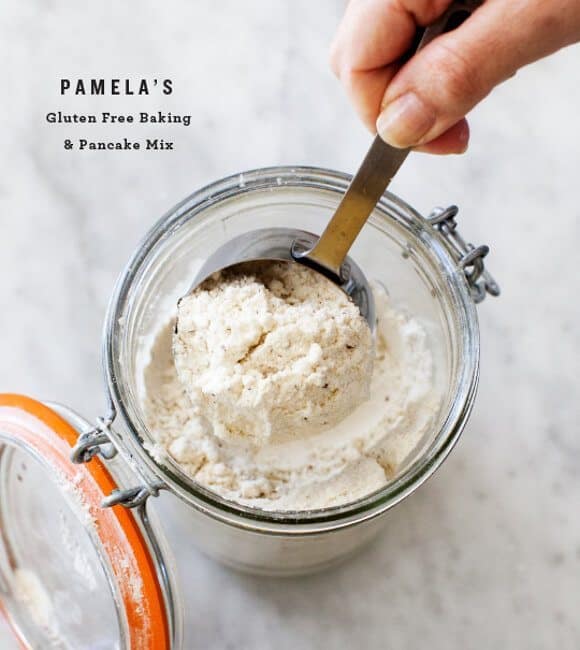 I made these the other day for Jack and my mom (who is in town visiting right now). After we tasted, my mom said "what's that special flour you used? I'll have to get some of that."
"That flour" I used is Pamela's Baking & Pancake Mix. I originally started using their flours because all of my gluten free friends had recommended it to me. This baking mix worked perfectly in these muffins, but I have to say – pancakes with it really take the cake.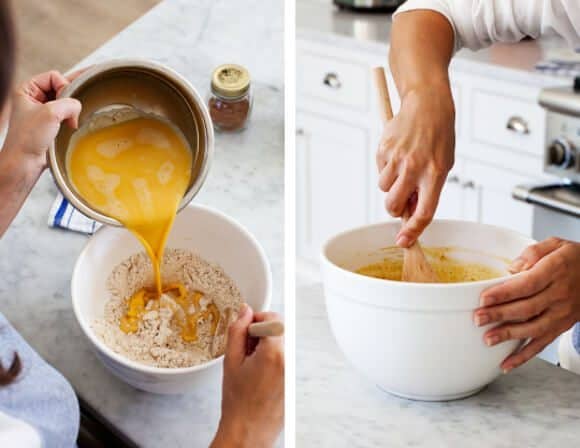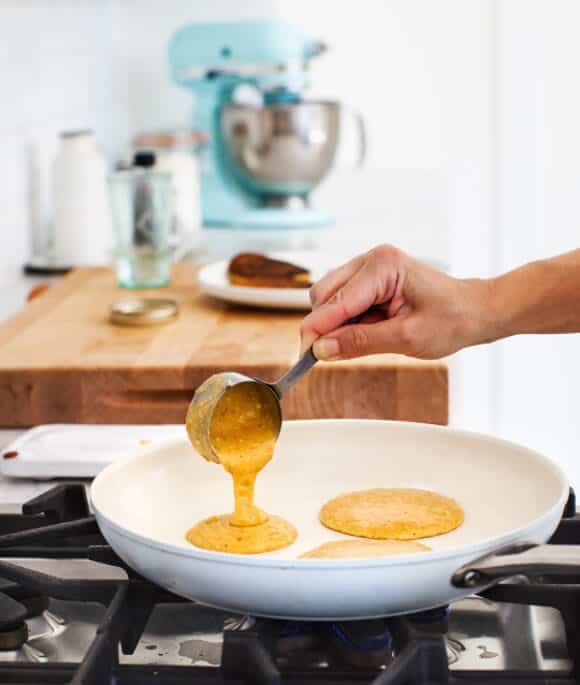 The way I feel about gluten free baking is that it's easier to buy one great mix than to try to combine 4 (or more!) types of flour. The folks at Pamela's have worked out all of the ratios for you, which I promise will save you failures, frustration, and the overall unpleasant-ness of eating gritty-falling-apart baked goods.
These pancakes are not only cohesive but are light, fluffy, moist and delightfully pumpkin-ey. But wait, there's more…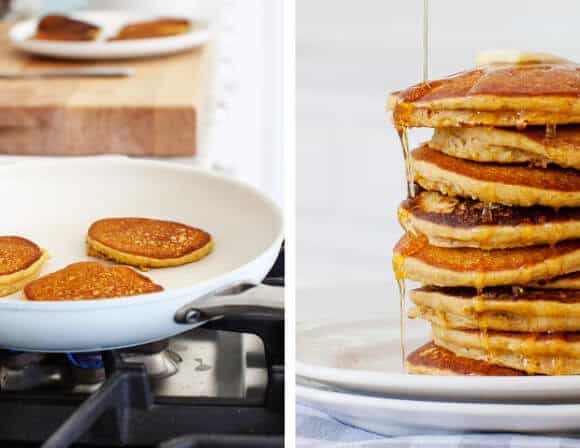 A Giveaway! To celebrate our partnership with Pamela's, we're giving away a set of all the gluten free flours I've used in my recipes:
- Artisan Flour Blend: I used it for these skillet cookies.
- Pizza Crust Mix: I made this awesome fig flatbread with it.
- Pancake & Baking Mix: In this recipe and also my banana blueberry muffins.
Five lucky readers will each win a set. Just leave a comment below telling me about your favorite gluten free baked good (or if you don't have one, what recipe are you excited to try out?). Giveaway closes Tuesday October 28th and is open to US shipping addresses only.