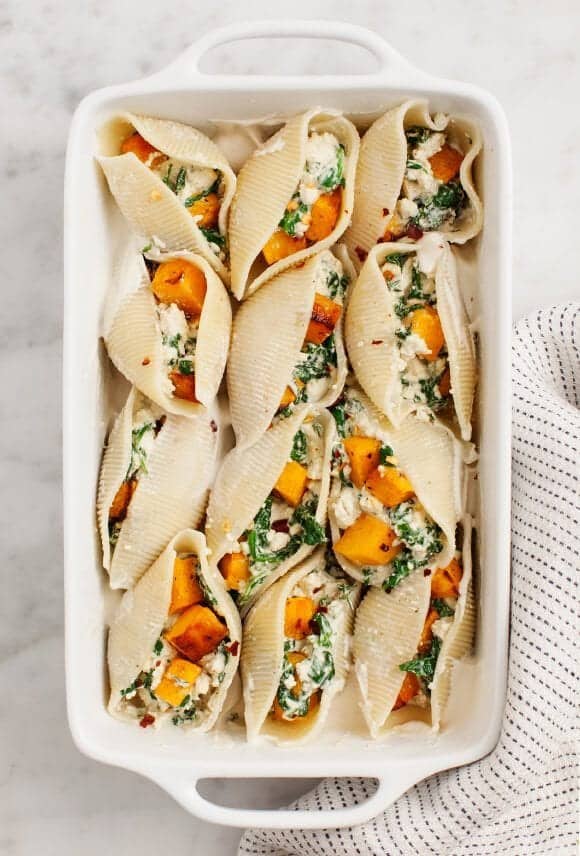 I know – there's nothing especially Thanksgiving-ey about this recipe. I had a number of vegetarian "main course" ideas that I thought of sharing this year. At the top of the list was a creamy vegan pot pie with a delectable flaky crust… but I didn't get to it. I'm still excited by that idea and when I do get to it, it'll be amazing… but the week I was creating this recipe, I had leftover butternut squash and I was craving pasta. Pot pie had to wait.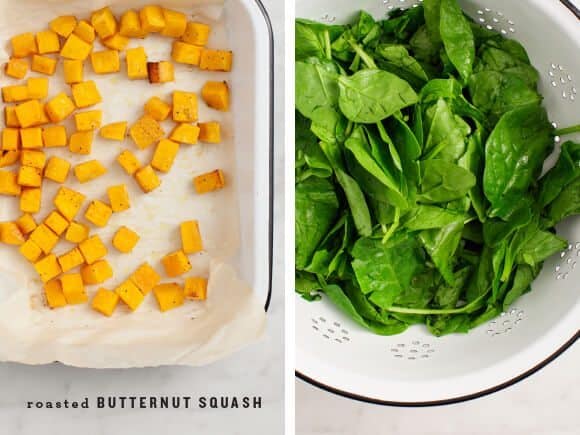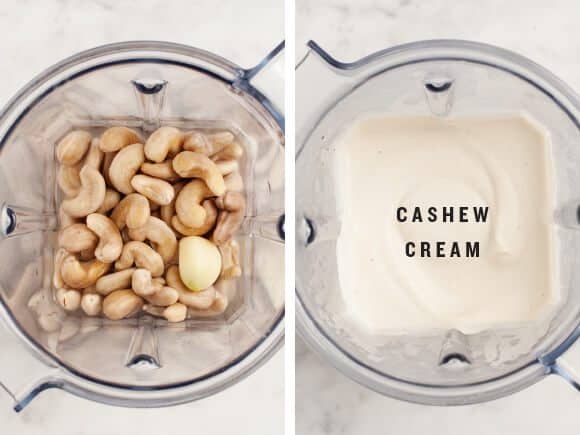 This recipe is loosely based on the other stuffed shell recipe that I made for this blog a few years ago. It's been a favorite, mostly because (in my opinion) it hardly tastes vegan. The "ricotta," – made from cashew cream, crumbled tofu, herbs, and lemon zest – is rich and flavorful. If your family is squeamish about tofu, just don't tell them. They'll never suspect it here.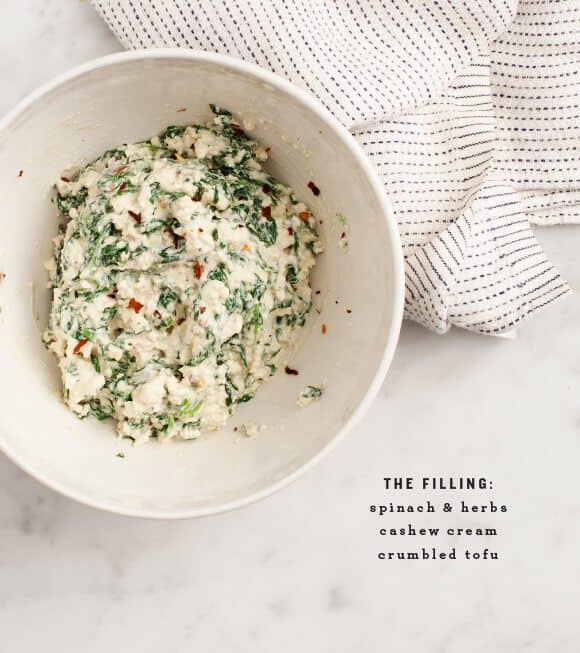 In the spirit of fall, I stuffed my shells with roasted butternut squash. Fill them, bake, and top with dollops of the extra cashew cream, if you like.