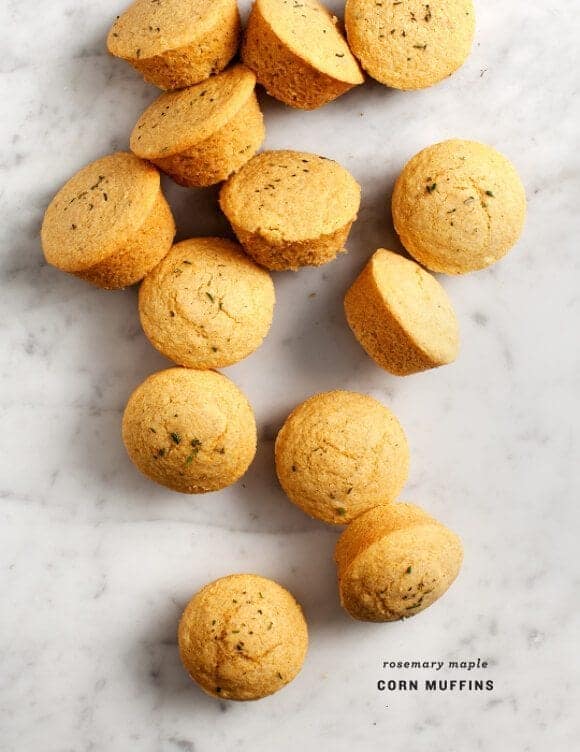 Move over dinner rolls, and make way for… corn muffins! Maybe it's my midwestern background, but I love corn, especially in the form of these sweet & savory muffins.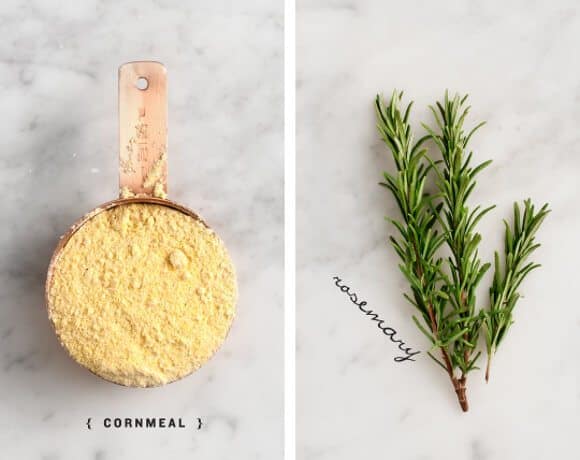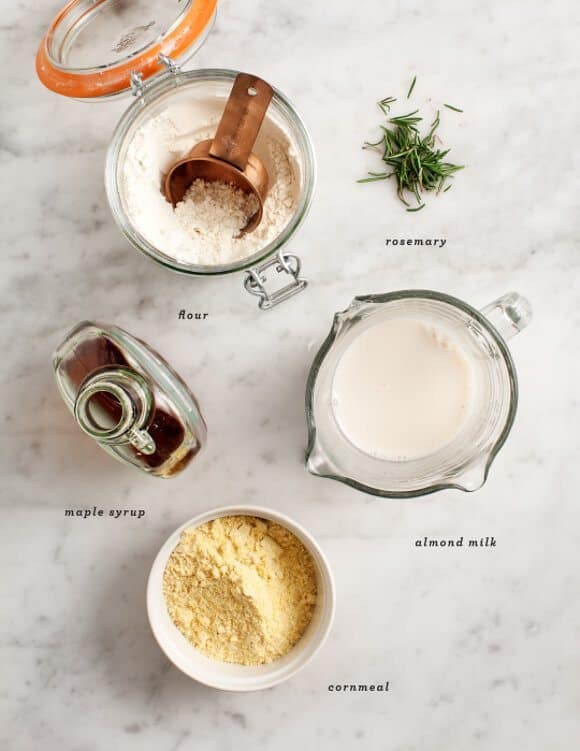 These naturally sweetened with maple syrup and studded with little flecks of rosemary. They're vegan, but no one has to know that. Almond milk substitutes perfectly for milk, and a bit of apple cider vinegar helps them rise (without the egg). They're a bit on the crumbly side, but come to think of it, good cornbread should be golden and crumbly…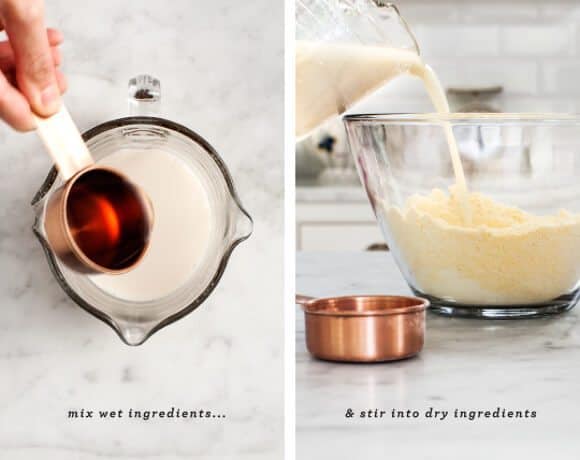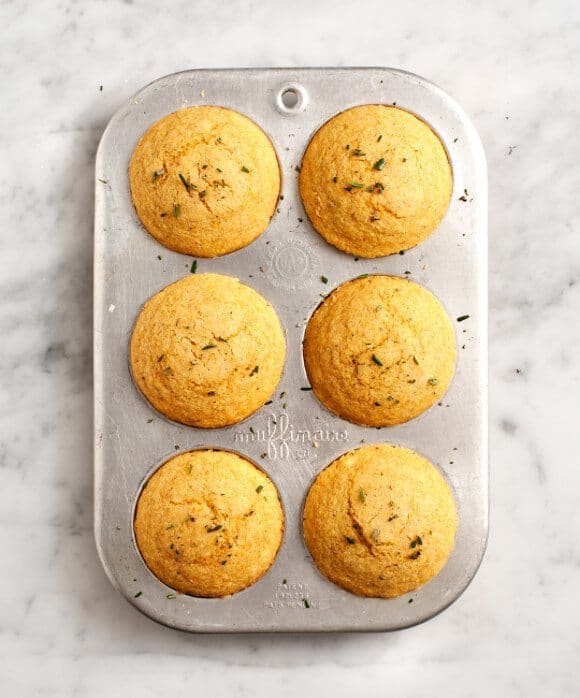 Make a double batch, and set aside the extras to make poblano cornbread stuffing.
Happy Thanksgiving & happy baking!