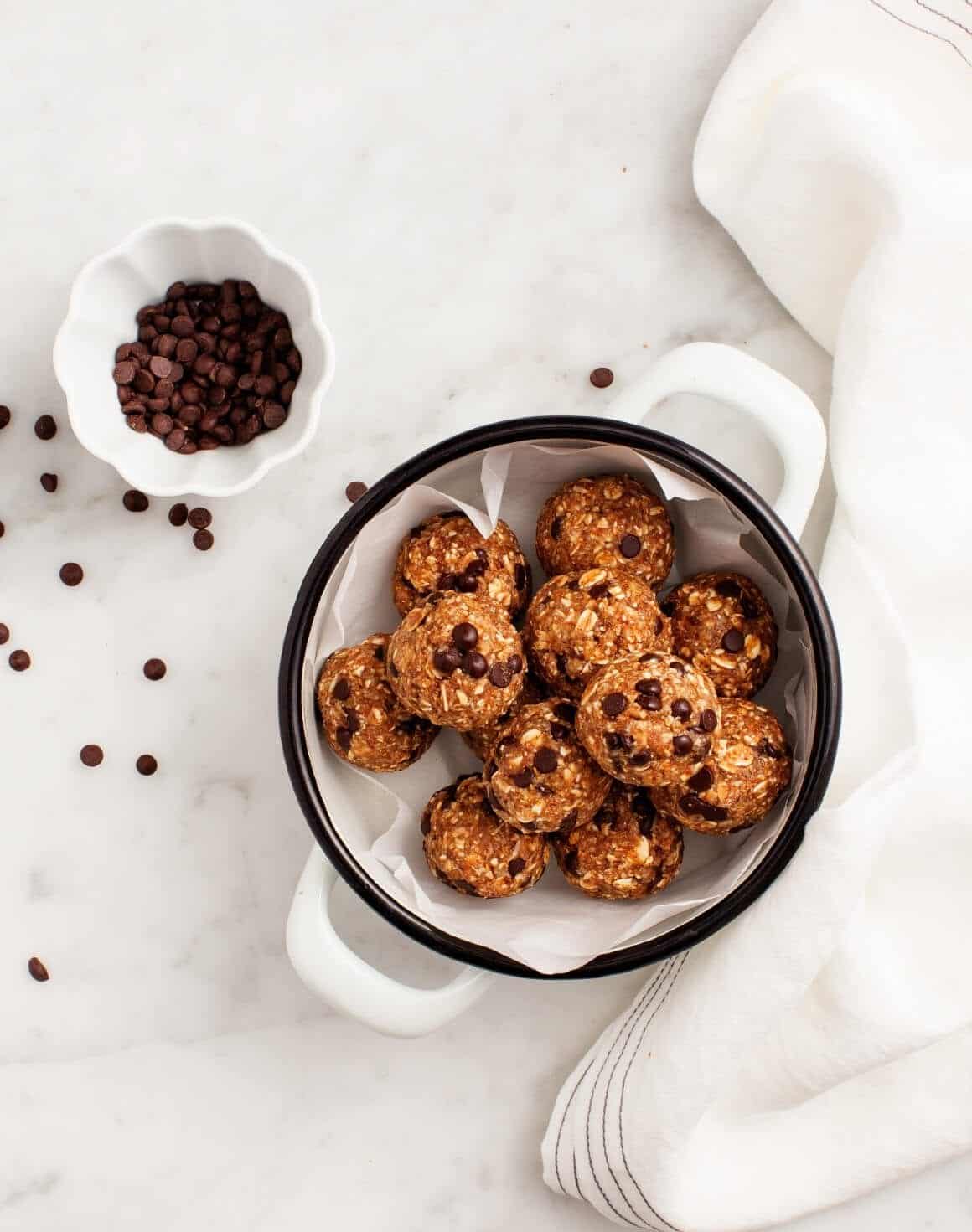 Sometimes when you take your favorite cookie recipe and try to change WAY too many ingredients, it doesn't work out. These little no-bake bites were inspired by a big time "cookie flop."
The thing about cookie flops is that I don't mind them all that much – the failed results, although not post-able, still satisfy a sweet chocolate chippy craving. With this particular flop, the best part about my not-perfect cookies was the sweet & nutty "dough" made from oats and almond butter. I couldn't stop eating it. So instead of trying to make a cookie recipe, I set out to make these no-bake bites instead.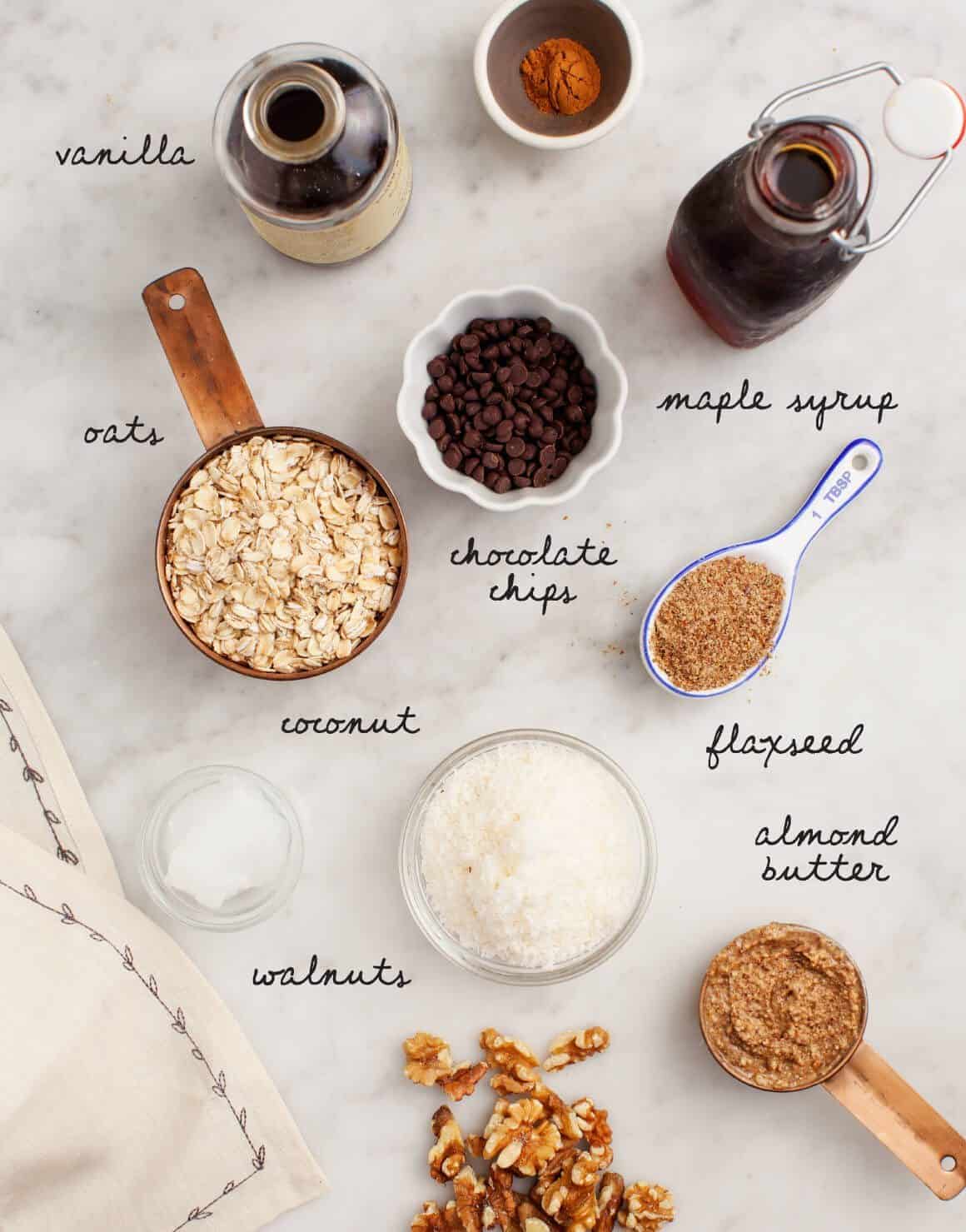 While working out this recipe, I swapped some more ingredients (bye bye flour and brown sugar). Fast forward through multiple batches later and we have yummy no-bake cookie-like bites. The bites are made with toasted oats, flaxseed, coconut, walnuts and delicious roasted almond butter. They're naturally sweetened with dates and maple syrup.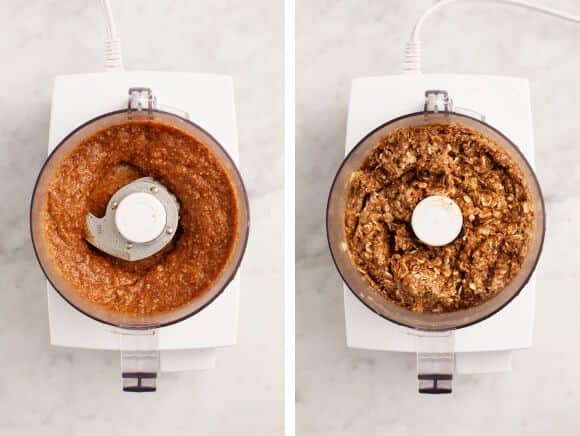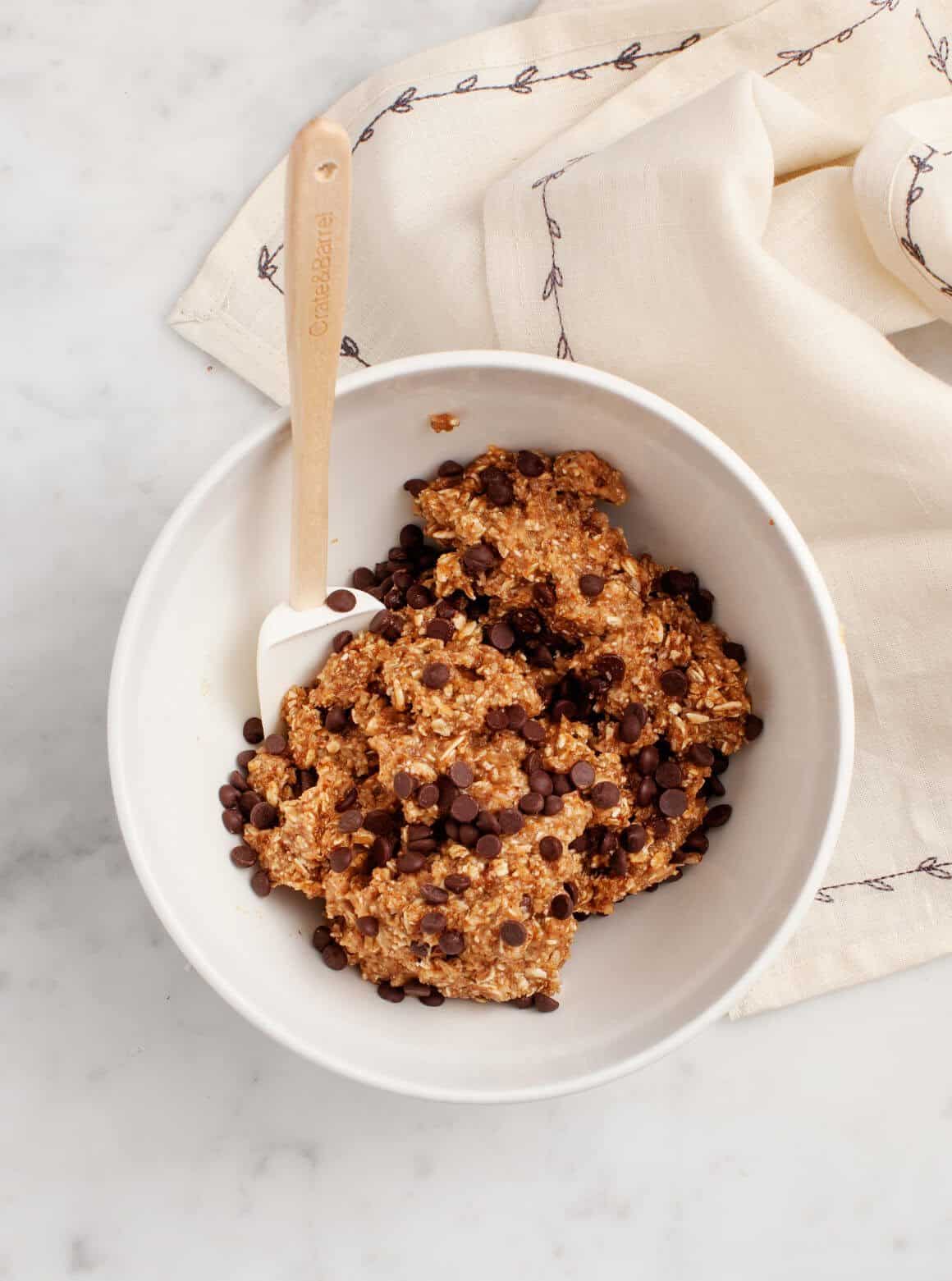 This recipe makes 12 good-sized round bites. You can double the recipe to make more, but you will need a larger food processor than the small one that I have.
After you process the ingredients together, roll them into balls and chill until firm. Store them in the fridge and try not to keep going back for one more.