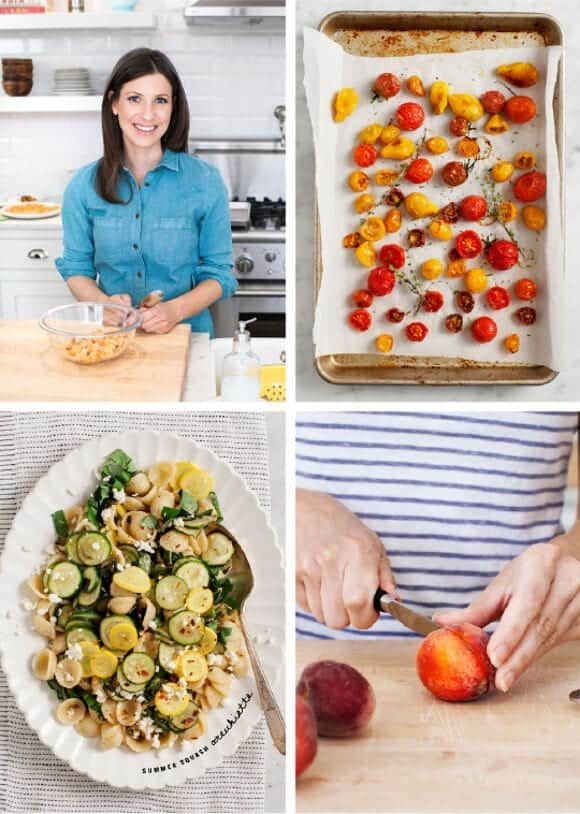 about us:
Hi, my name is Jeanine, the voice behind Love & Lemons (although Jack did write a post once, and might write another one day *update: he just wrote his second!). I love to cook and I'm inspired by colorful seasonal produce. I create the recipes you see here, my husband Jack helps taste-test, and together we photograph them in our kitchen in Austin, TX.
We're not entirely vegetarian, but most of the recipes are. My goal is to inspire you to get a little creative with vegetables whether you're vegan, gluten-free or just someone who loves good food. I love Michael Pollan's quote (from In Defense of Food): "Eat food. Not too much. Mostly plants." We're not going to tell anyone what not to eat… we just hope to offer a few ideas about how to make vegetables exciting and delicious.
We started this blog in 2011 and have since been featured in media outlets such as Redbook Magazine, Food 52, Refinery29 and SELF Magazine. Love & Lemons was recently named 2014 Readers Choice Best Cooking Blog by Saveur Magazine.
work with us:
We accept a limited number of sponsorships. Rather than crowding our site with banner ads, we occasionally create sponsored posts for brands whose products align with our health-focused content. We're also available for freelance recipe development and photography. Contact us for more info.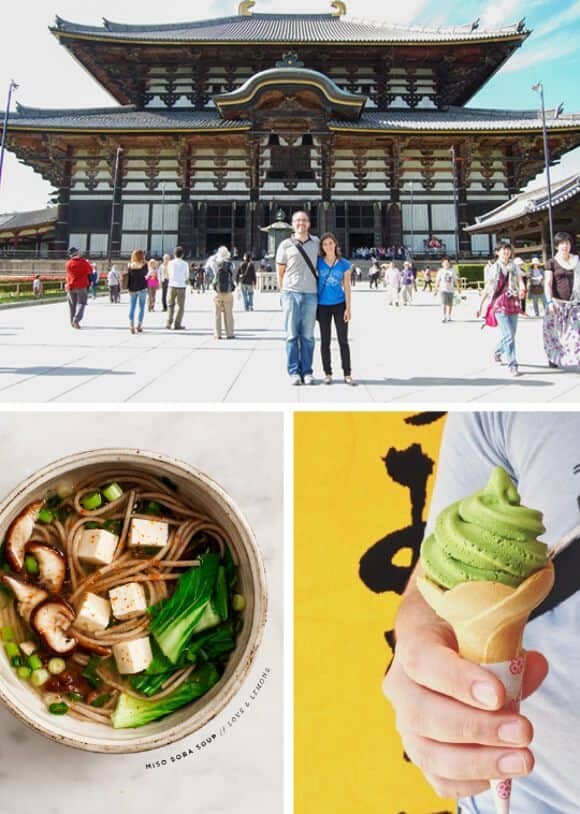 a few other random facts:
– We live in Austin, Texas. I'm originally from Chicago, and Jack grew up in Florida.
– We are travel addicts, and our recipes are often inspired by those experiences.
– Our favorite places in the world are Italy and Japan.
– Our favorite thing about living in Austin: tacos.
– I can't help but add a squeeze of lemon to just about everything (hence, the site name).
– My favorite hour of the day is Happy Hour.
- We both hate olives  I'm ok with them now, Jack isn't convinced.
thanks for reading!
– Jeanine Donofrio & Jack Mathews
Some technical info:
- We shoot with a Canon 5D Mark II and a 50mm f/1.2 lens.
– I edit photos in Lightroom, Photoshop, and occasionally use VSCO filters.
- I created the design of the site and Jack programmed it. (side note: we aren't in the business of creating websites for clients, sorry!)
– If you'd like to use our photos & recipes, please ask or kindly link back to our site for the full recipe and instructions.