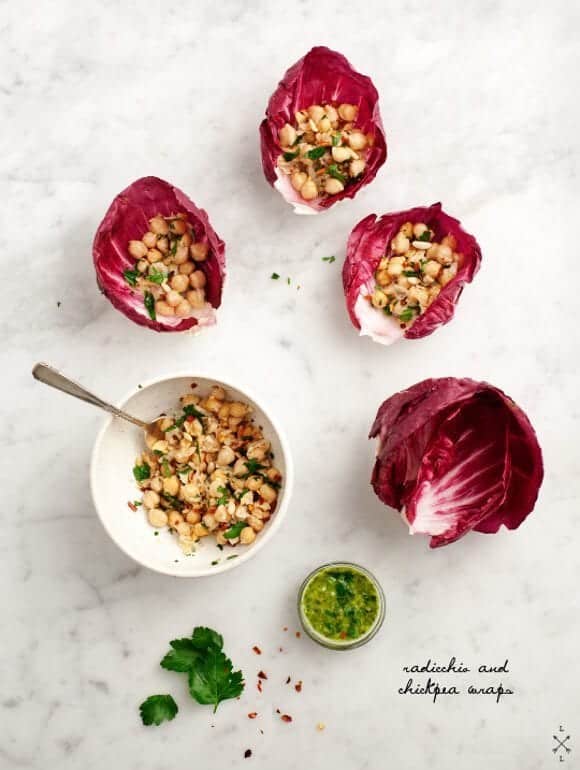 I just can't get enough of non-bread wrappy things lately, so I was very excited when this cute little radicchio head showed up in my vegetable delivery box last week. Not that there's anything wrong with bread, (and I did eat cake for breakfast this morning), but I'm trying to eat a bit lighter overall. And I just love the crunch of these crisp radicchio leaves.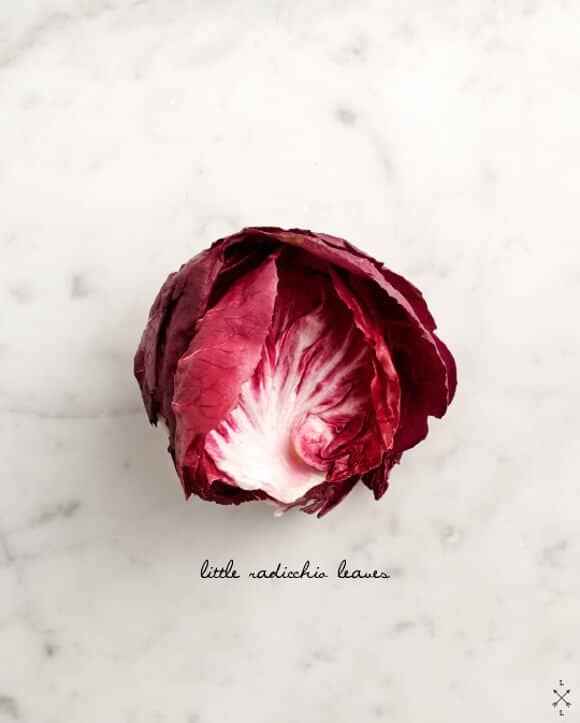 Do you all get a CSA box? If you don't, I highly recommend subscribing to one. I'm not going to lie, it can be a little overwhelming. You'll ask "what the heck is kohlrabi and what do I even do with it." But you'll figure out how to be resourceful and cook with what you have around, rather than heading to the store for exact ingredients for an exact recipe.
And yes, I could have picked up radicchio at the store, but I wouldn't have thought to make these little cuties had one not shown up at my door.
Find one in your area here. (I personally get Farmhouse Delivery in Austin. Other good choices in this area are Greenling and Johnsons Backyard Garden).
Chickpeas:
1 can of chickpeas, drained and rinsed (or about 1.5 cups cooked fresh ones)
a good splash of olive oil
a good squeeze of lemon & a bit of the zest
1/2 clove minced garlic
a few pinches of red pepper flakes
salt, pepper
Mix all ingredients together & coarsely mash. Set aside in the fridge for 15-30 minutes (or make a day ahead). Taste & adjust seasonings.
Basil Parsley Oil:
2 big handfuls of a mix of basil & parsley
1/4 cup olive oil
juice of half a lemon (about 3-4 tablespoons)
1 tablespoon champagne vinegar
1/2 clove of garlic, minced
1/4 teaspoon honey
salt & pepper
Pulse all ingredients together in a food processor. Taste & adjust.
Assemble:
1 small head of radicchio
chopped parsley & more red pepper flakes for garnish
Spoon chickpea mix into radicchio cups and top with a little basil-parsley oil.