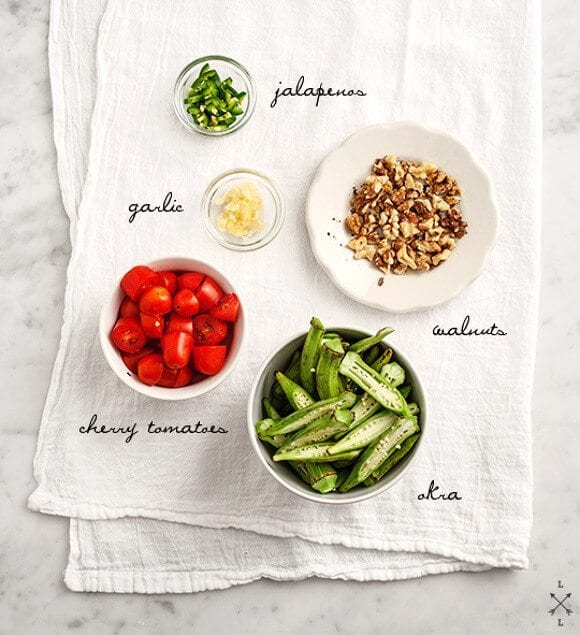 I realize, it's halloween and okra is not exactly candy. But this simple recipe is so good, you'll crave it like chocolate. Ok, maybe that's a stretch, but you'll crave it nonetheless.
Okra is something that's completely new to me. I've been living here in Texas for awhile now, but have never been so inclined to give this humble vegetable a try until I had it at this summer at Contigo.
Their preparation is pretty straight forward: oil, garlic… cook them over high heat so they get that nice char without becoming slimy. The genius part is the way they finish it with sherry vinegar. It gives them such a sweet, tangy, almost pickled, kind of flavor… you'll start eating these and not be able to stop.
Camille somehow sweet-talked the chef into giving her the recipe, so here's the link to it on camillestyles.com.
The only thing I do differently is use a bit (ok, a lot) less oil. And when I can't get my hands on any good cherry tomatoes, I just leave them off, it's still delicious.