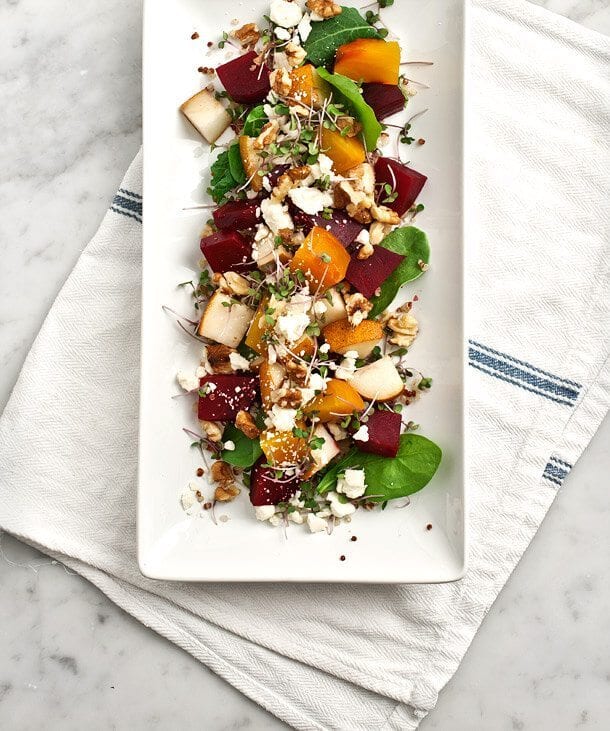 I'm excited to announce a new collaboration… twice a month, I'll be over at CamilleStyles.com, contributing a seasonal recipe. I've been a fan of Camille's for awhile now, so I was excited when she asked me to lunch a few weeks ago…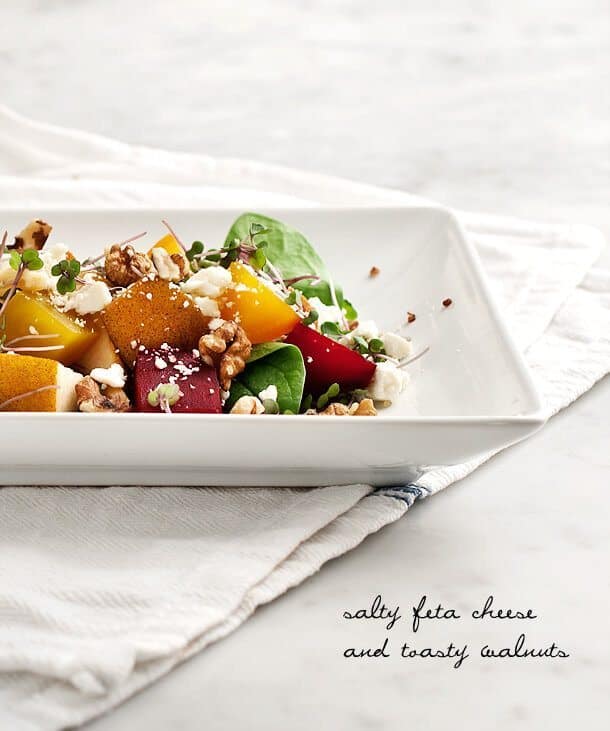 We not only ordered the same dish (Tofu Bun from Elizabeth St. Cafe), but we chatted about how we share almost identical tastes in food… from sweet potatoes to arugula… peaches to okra… and just about every seasonable vegetable in between. So it's only fitting that the new column is called In Season.
First up is this fall beet & pear salad - click over to CamilleStyles.com for the recipe!